specialty cocktail is a great way to welcome guests when they arrive this holiday season.
This Holiday sangria is one of our favourites to have for guests when they arrive and then to help themselves to for a little top-up. It's very host friendly as well as you can make it ahead of time and be able to focus on spending time with your guests and finishing those final details on the items heating in the oven. We love to serve it on our bar cart or console table. It looks festive and is easy to top up throughout the party. 
Cheers to a season full of warm memories with loved ones and friends! Covid permitting of course…but this recipe works for small or large numbers, so you can celebrate and cheers together to a better year to come no matter the size of guests.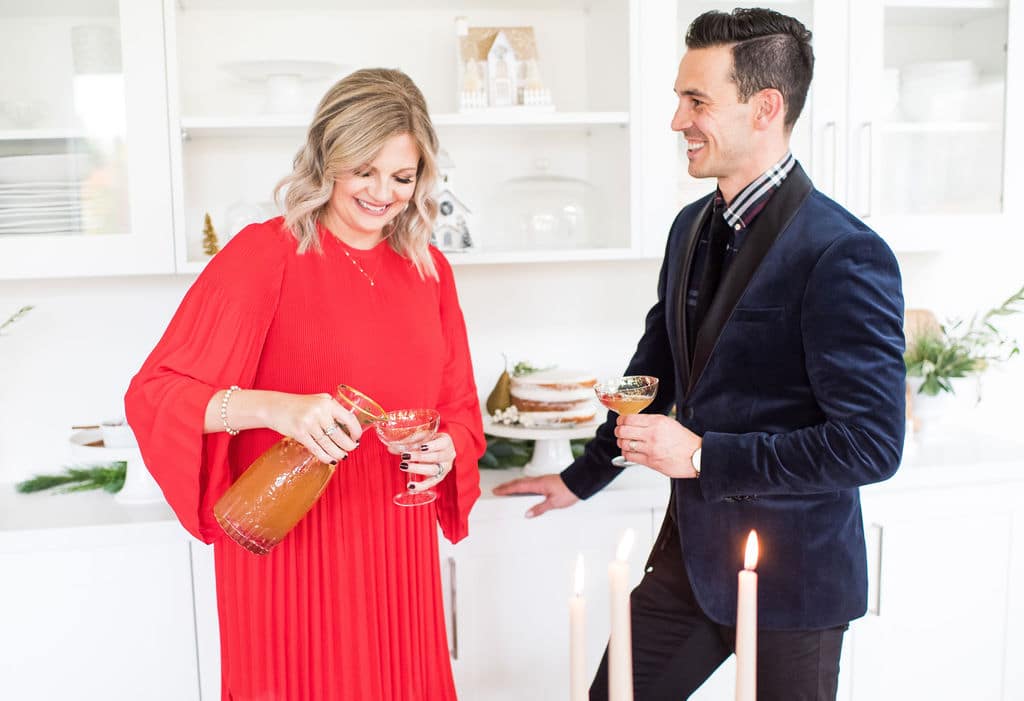 HOLIDAY SANGRIA
SERVES 6-8
Ingredients:
1 Bottle of White Wine
2 Cups Cold Pressed Apple Cider
1 Stick Cinnamon
1 Sprig Rosemary
½ Pomegranate
½ Sliced Apple
Directions: Cut the pomegranate in half. Using the end of a spoon hit and press the top of the pomegranate into a bowl with water. Remove the piff that surfaces and strain out the fallen seeds. Place together with other ingredients in a pitcher chill and serve. Tip: Use frozen cranberries as garnish. Happy Holidays!