ew Year, New menu items. coming in hot with a new elevated plated menu intended for a 4 course Dining Experience will leave your senses tingling, your guests talking and your palate wowed. 
EACH MENU ITEM CAREFULLY CRAFTED BY OUR HIGHLY SKILLED CULINARY TEAM. USING THE FINEST INGREDIENTS AND DETAILED PLATING, THESE ELEVATED FARM TO TABLE PLATES TASTE AND LOOK JUST AS BEAUTIFUL. THEY SAY YOU ALSO EAT WITH YOUR EYES. HERE'S PROOF.
VIEW THE VIDEO TO SEE WHATS NEW!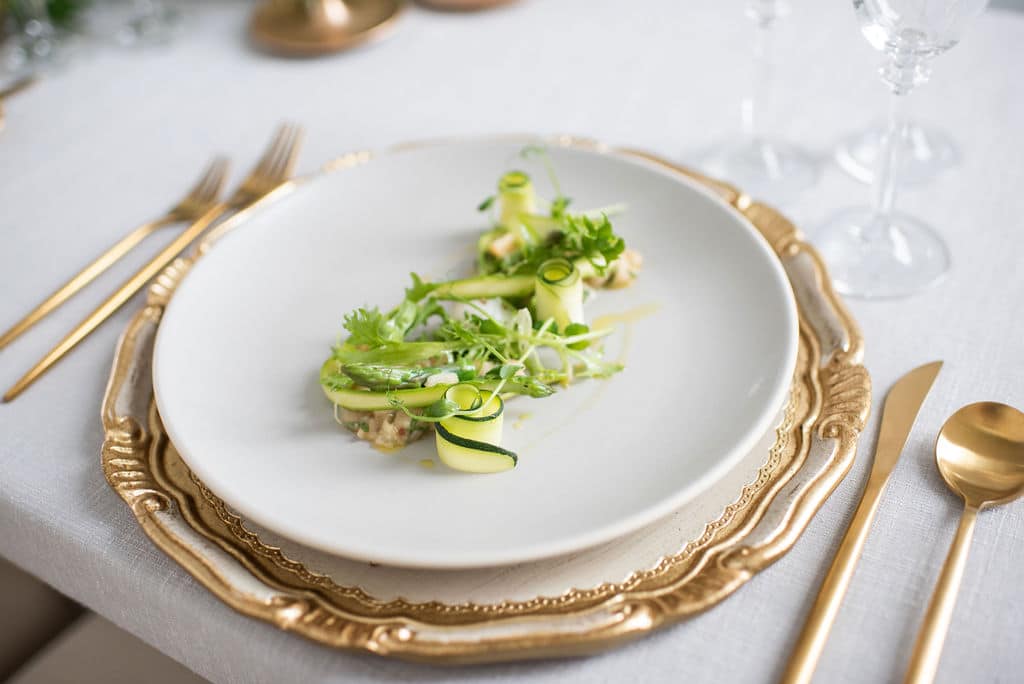 THE STARTERS:
Individual Antipasto Grazing Board
Artisan Charcuterie & Cheese selection, olives, fruit, crackers & crostini
Carrot & Citrus
salad of glazed & roasted carrots, orange segments, beets, cashew crema, chickpea dukkah (mini plate available)
Burrata, Grapefruit & Tomato Salad
fried sourdough croutons, heirloom cherry tomatoes, cucumber caviar, grapefruit, micro basil, basil oil
Zucchini & Asparagus Salad
tuscan white beans, thinly shaved zucchini, asparagus ribbons, shaved fennel, haricot blanc, ladolemono, toasted macadamia nuts, poached quails' egg
Winter Green Pear Salad
shaved fennel, winter greens, radicchio, roquefort blue cheese & crème fraîche, citrus dressing, nut brittle (mini plate available)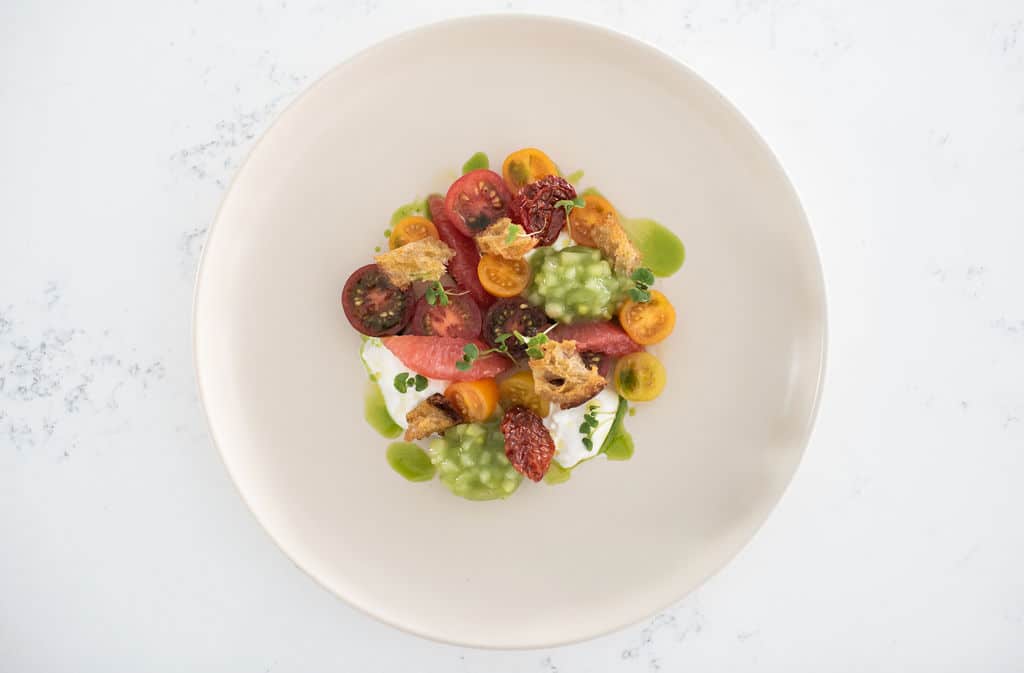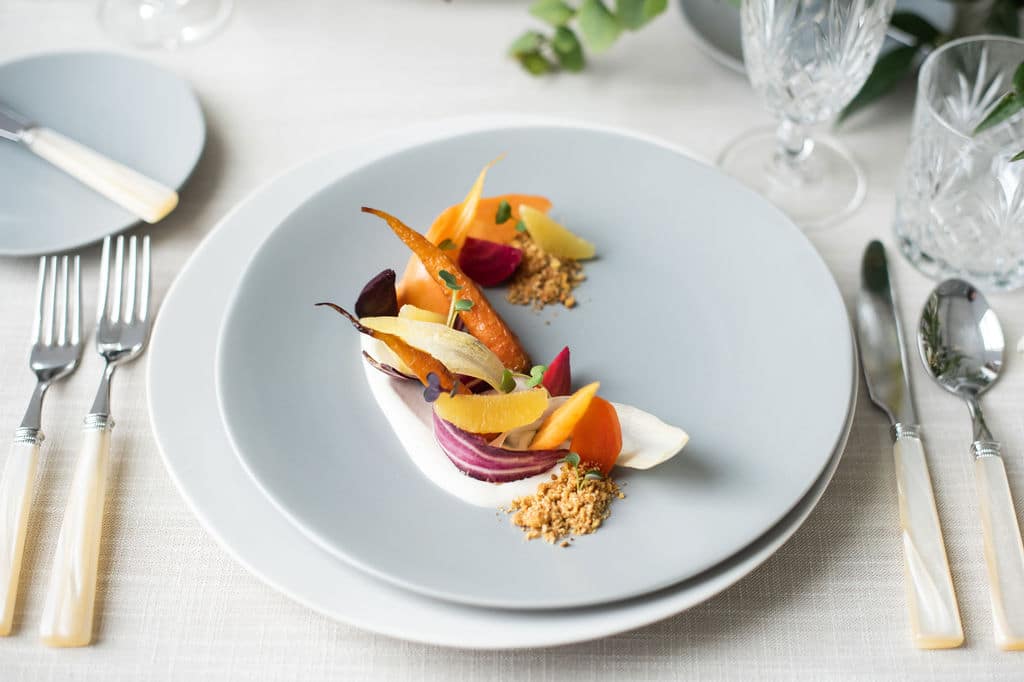 THE MAINS
OLIVE OIL POACHED HALIBUT 
lobster & BC spot prawn bisque, demi sec tomatoes, harvest vegetable fricassée
TORCHED 

HALIBUT 

shallot & white wine cream, dill oil, heirloom cherry tomatoes,  seasonal vegetable fricassée, micro radish
GLAZED PORK BELLY
pork belly glazed with orange marmalade gastrique, spiced carrot purée, candied orange zest, crispy pork chicharon, carrot ribbons (mini plate available)
POULET CHASSEURS
glazed & roasted chicken breast, foraged mushrooms & asparagus tips, pomme purée, truffle jus, mushroom tuile
BRAISED SHORT RIB BORDELAISE
short rib of beef, caramelized onion jam,  lemon zest gremolata, bordelaise sauce, pommes paillasson, parsnip & onion purée (mini plate available)
POULET ET GNOCCHI
pan seared chicken breast, parisian gnocchi, beurre noisette pumpkin cream, goats cheese & Fraser Valley hazelnut mousse, brussels sprouts, frisee
BC SALMON FILLET    
lightly cured miso glazed salmon, turnip & zucchini 'risotto', asparagus, beurre blanc, zucchini & burnt lemon emulsion
ASH CRUSTED STRIPLOIN
scallion & onion ash rubbed AAA striploin steak, confit potato medallions, chargrilled seasonal vegetables, chimichurri (mini plate available)
TORTELLINI ARTIGIANO
hand formed prawn tortellini, dill & clam cream, white wine steamed mussels & clams, dill oil (mini plate available)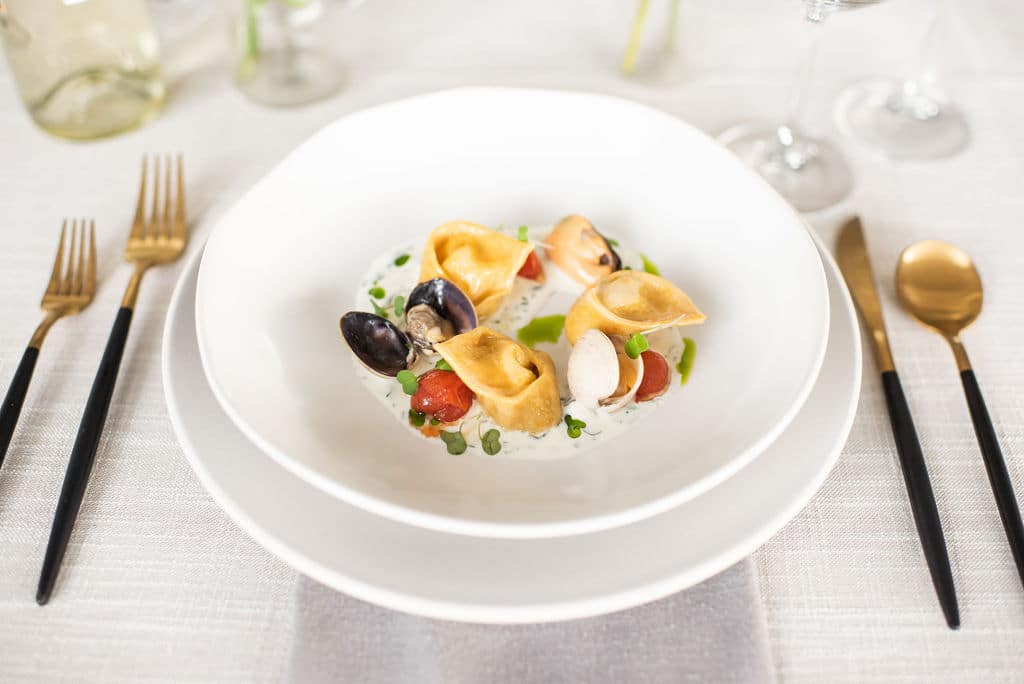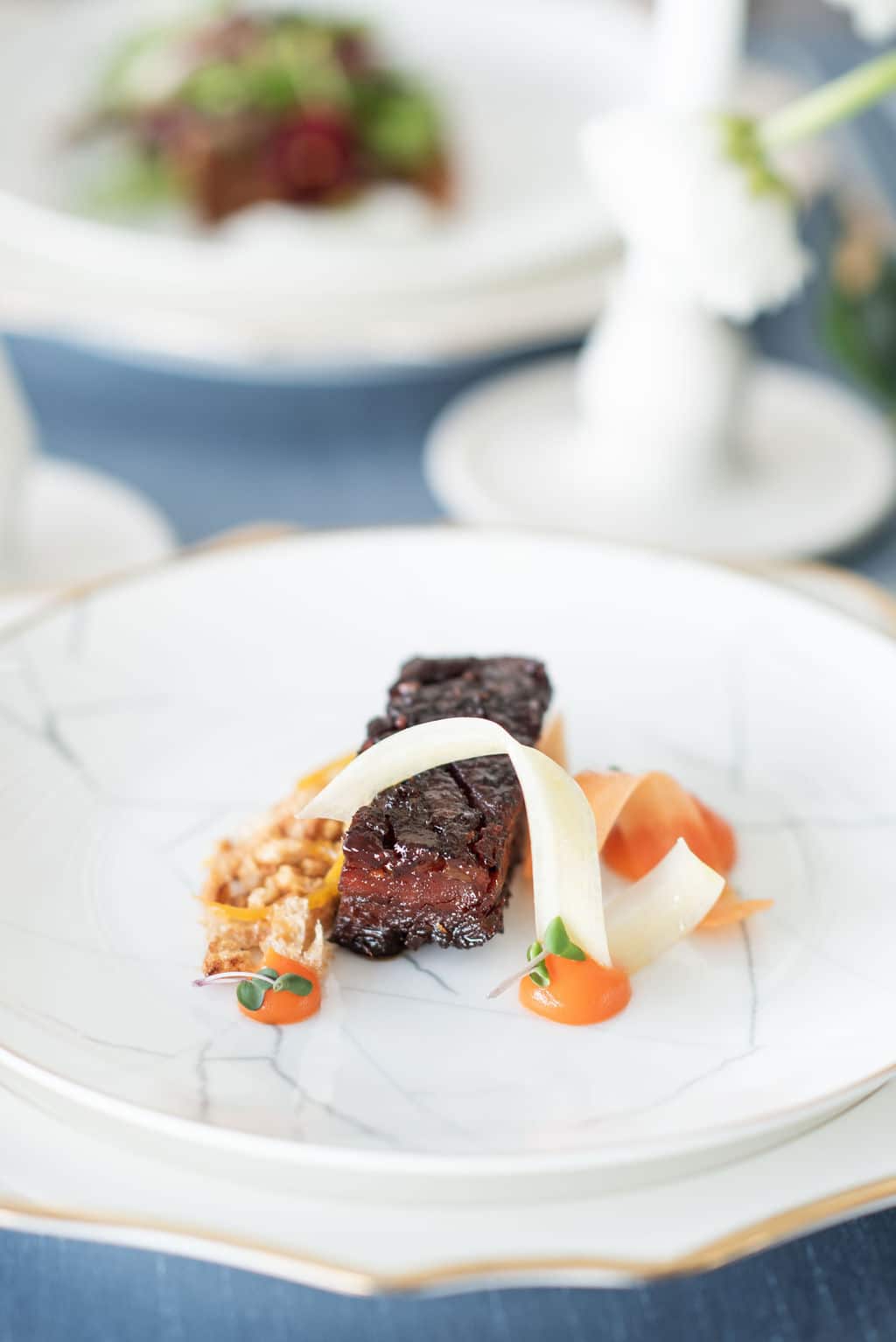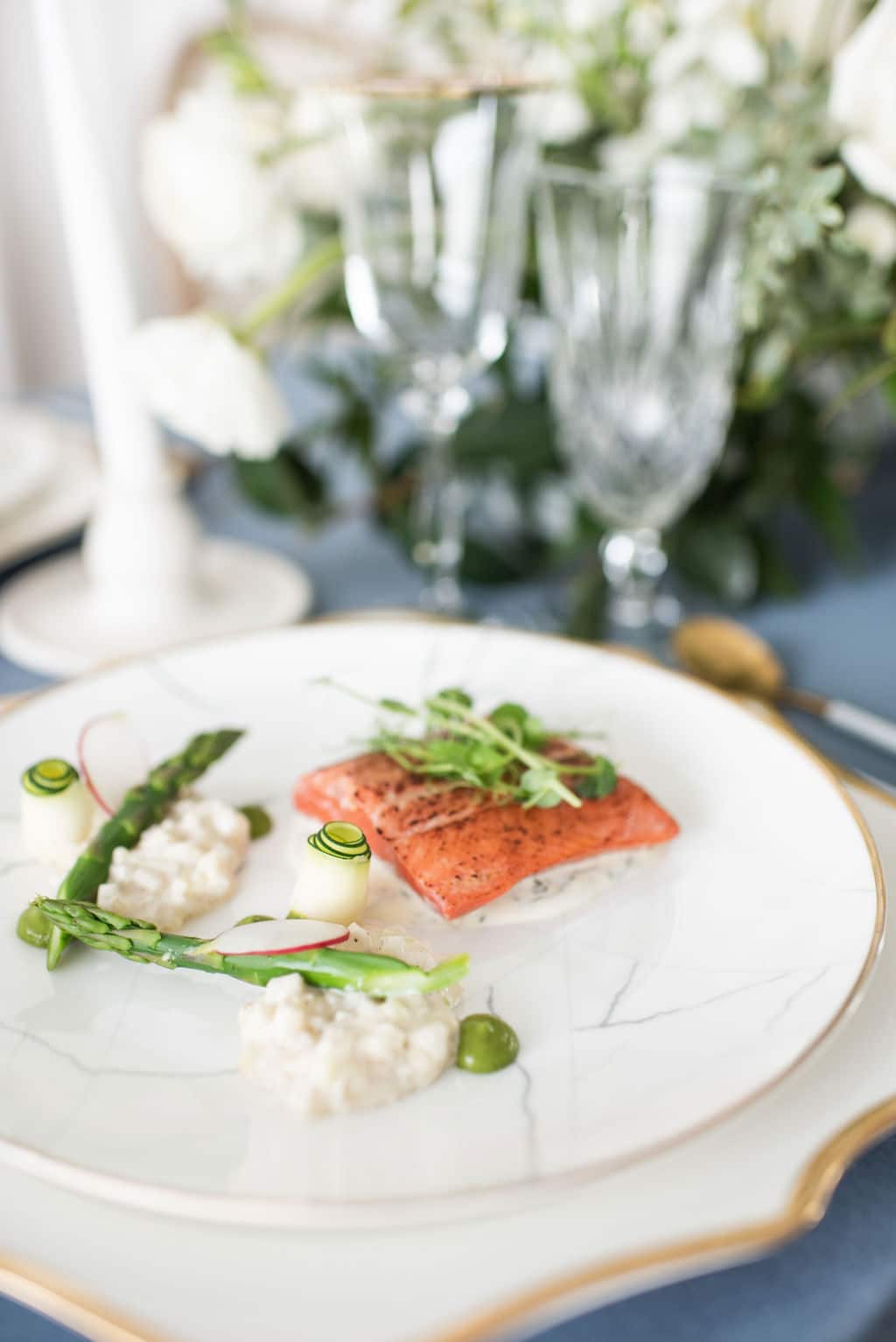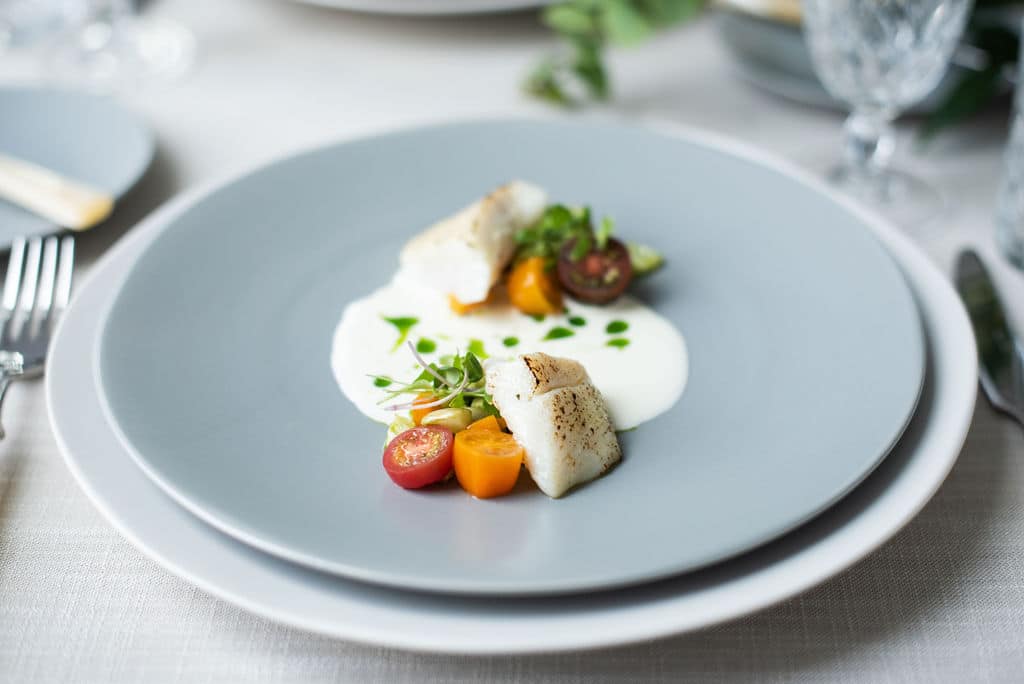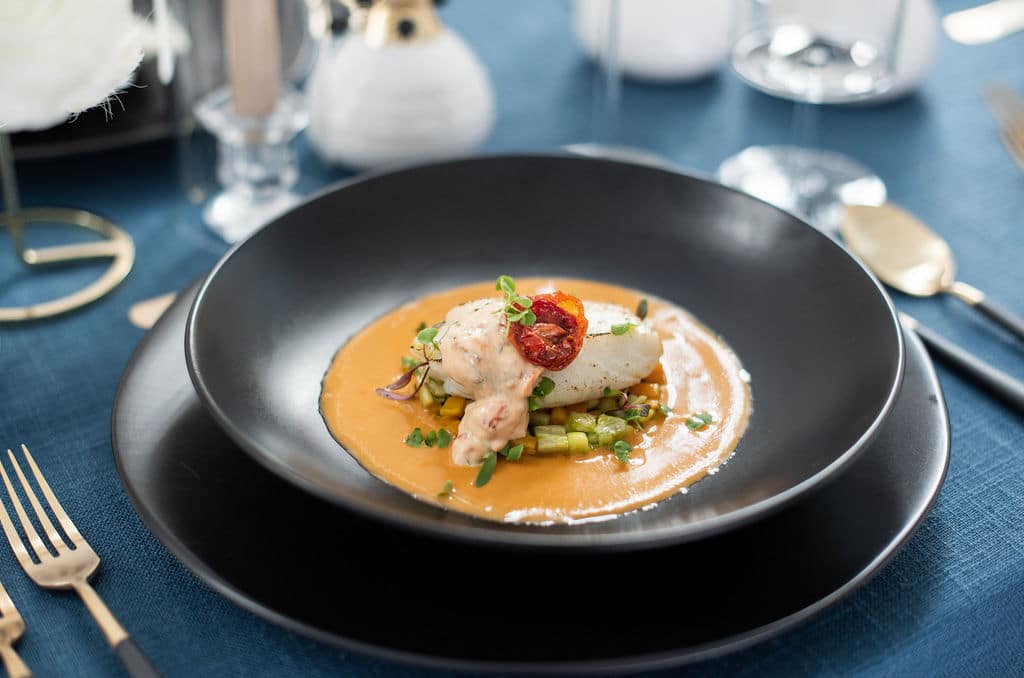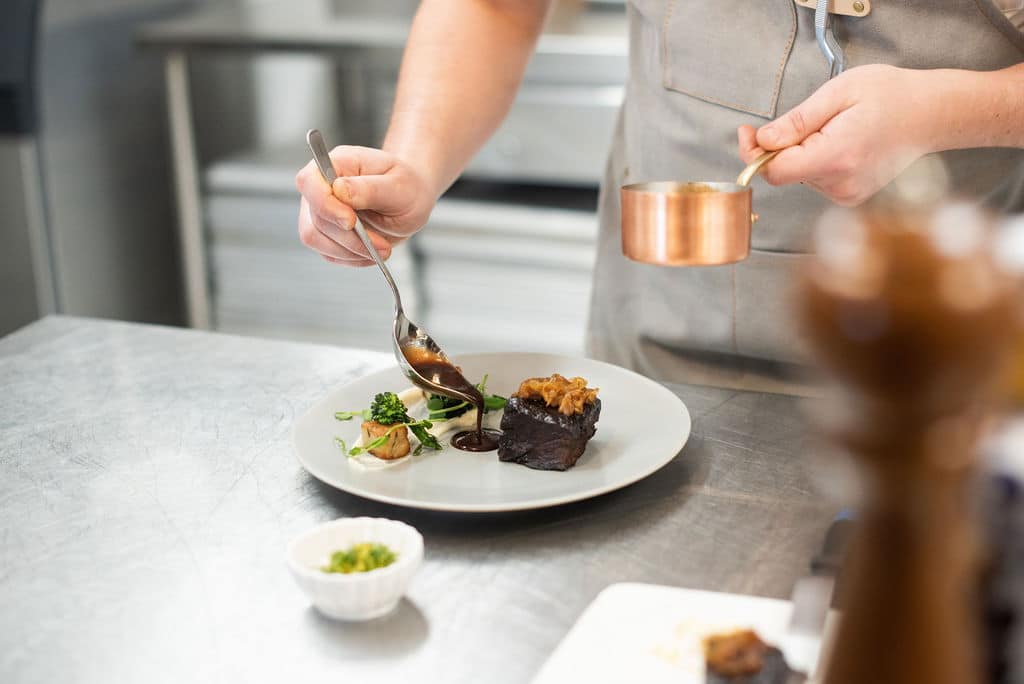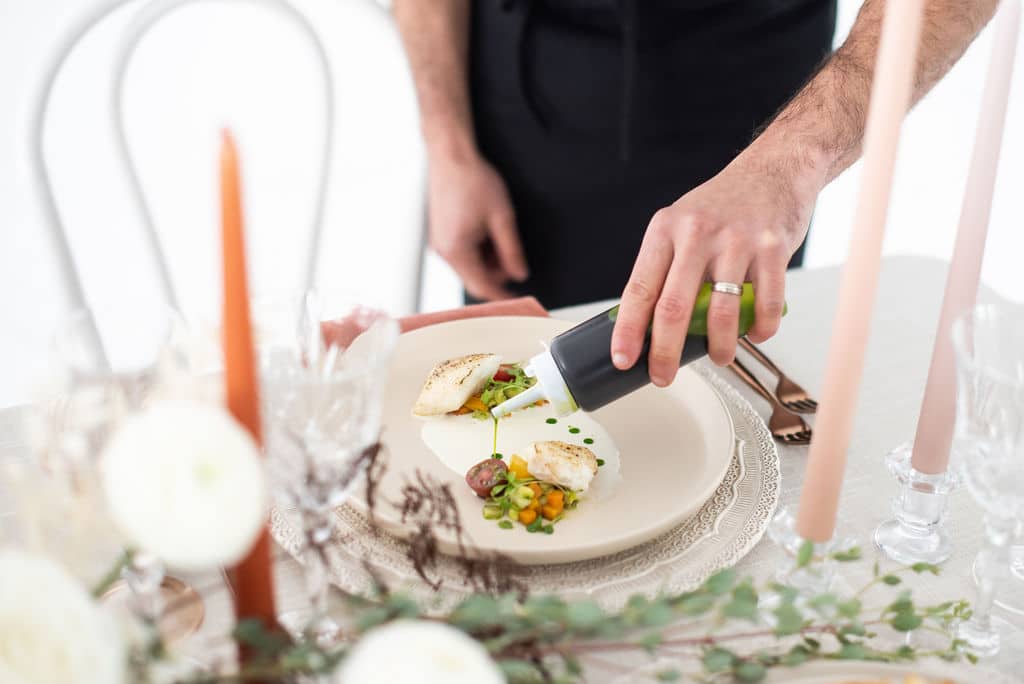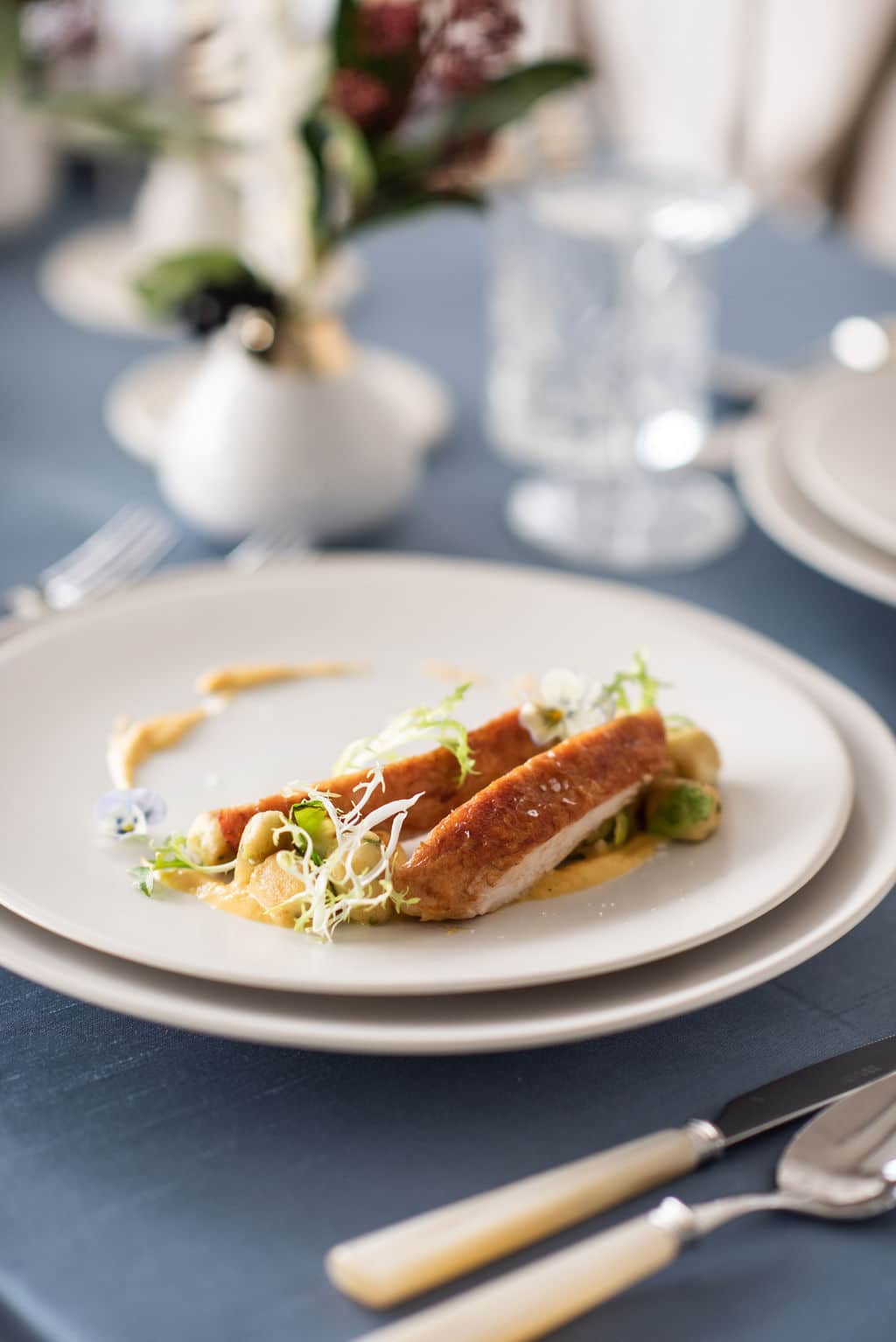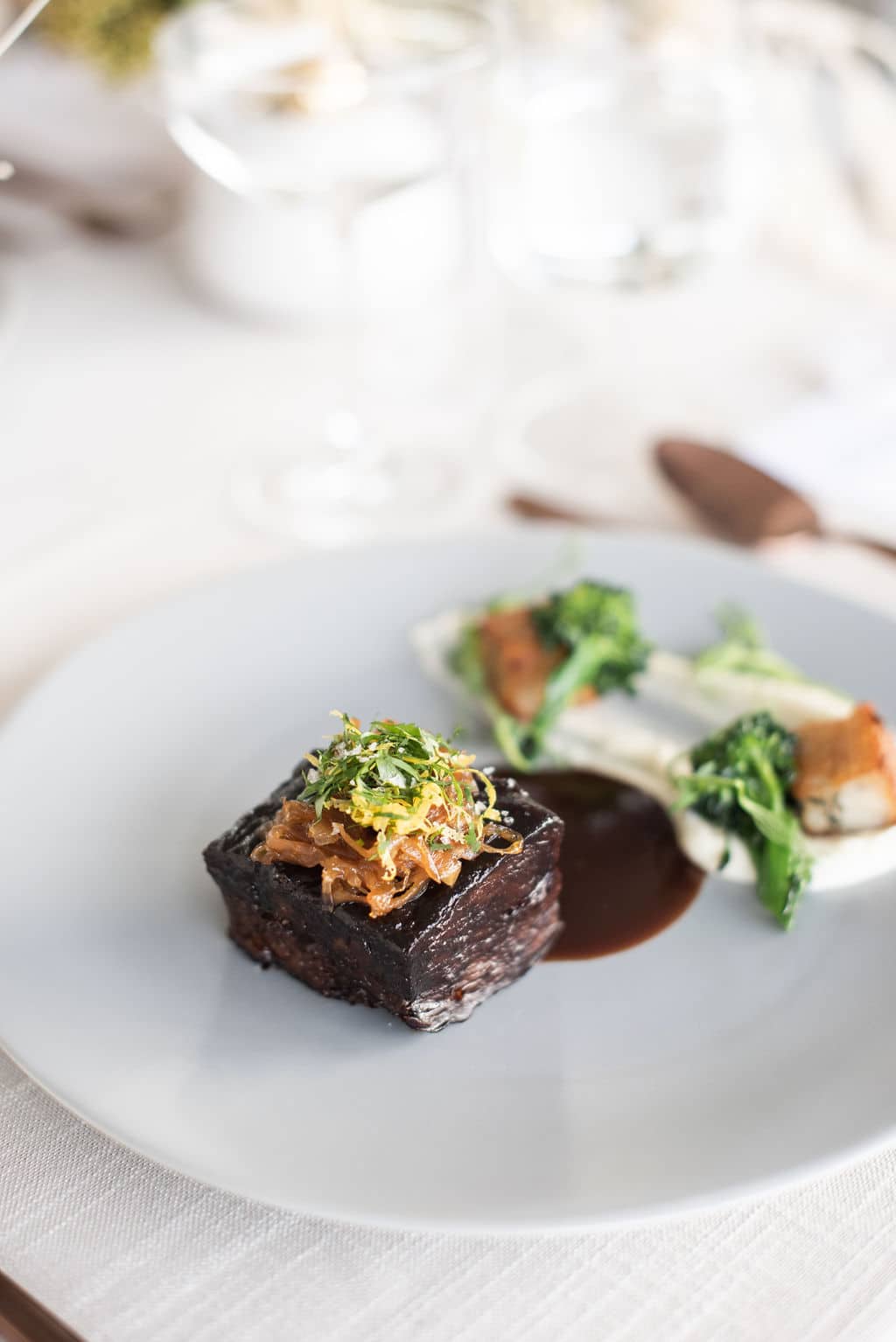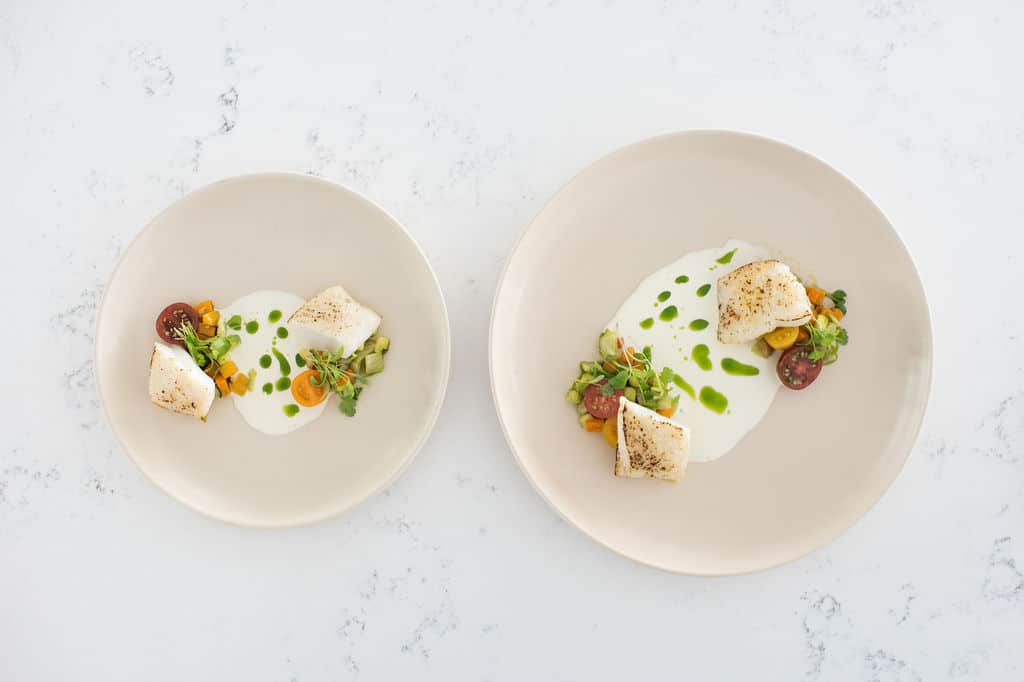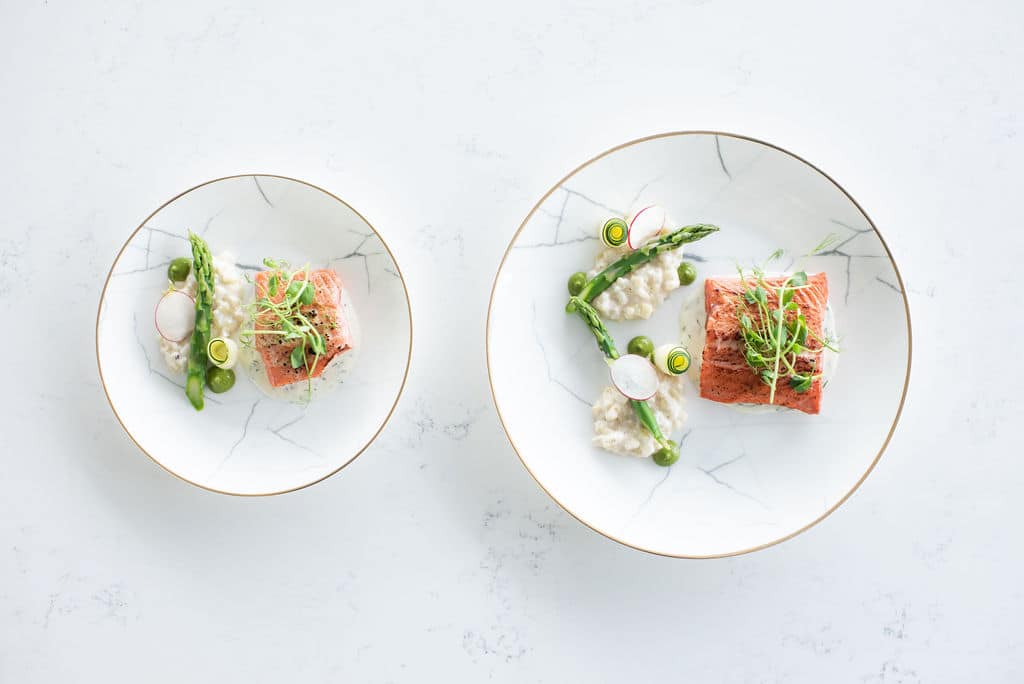 THE END
LEMON MERINGUE TART 
lemon cream, pâté sucrée, torched lavender meringue, fresh berries
TART Au Chocolate
pâté sucrée, 70% chocolate ginache custard, salted caramel, gold dust
Deconstructed Creme Brulee
gently set vanilla bean custard, caramelized sugar, brandy snap tuile, seasonal fruit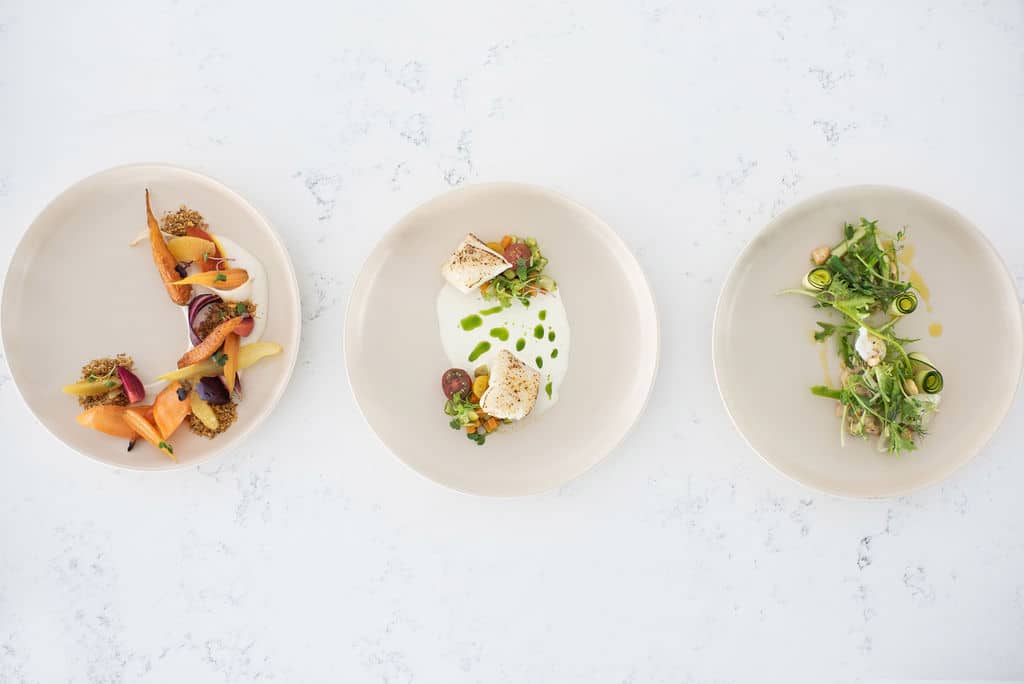 CULINARY TEAM:
Culinary Director: Mark Pruger
Executive Chef: Barry Bibby
Sous Chef: Robbie Brooks
Creative Director: Carlyanne Pruger
Photo and Video Credits: Brooklyn D Photography
THANK YOU TO OUR POST SPONSORS
Florals: Deborah Lee Designs
Chargers, Chairs: Bespoke Decor
Glassware, Plates, Napkins, Chargers, Flatware: Winstons
Glassware, Table Linens, Flatware, Chairs: Pedersens
Chairs, Chargers, Decanters: Bespoke Decor
Linens, Napkins, Pipe and Drape, Candles and Holders: Ruffled Rose