Happy Summer days! Are we ever excited about you … and all the patio sippin'!
The kitchen is abuzz with the preparation for the busy summer season ahead. At the end of a long day, sometimes all we want to do is kick back on the patio and enjoy a beautiful evening and sip on something chilled and bubbly. With summer looking ahead, and more perfect sunsets to come – we have a simple and delicious recipe for you to whip up! Our Blackberry & Mint Gin Fizz is a fruity, fizzy drink of your dreams! Easy and quick, you can create this in a flash for any last minute get together or just for yourself to enjoy.
Check out the recipe below and get mixin'!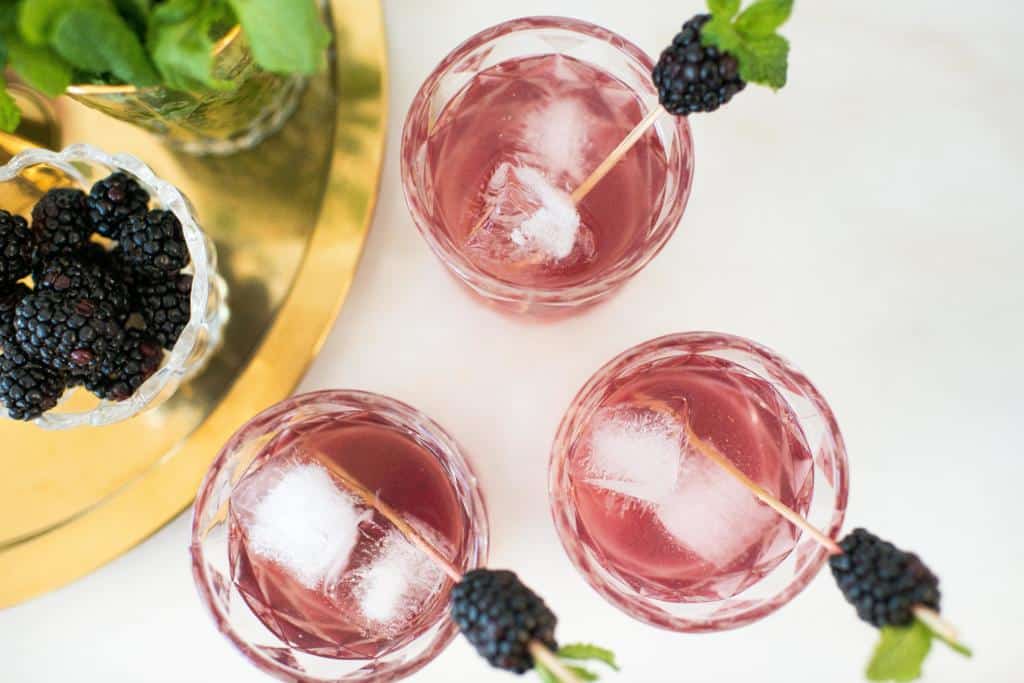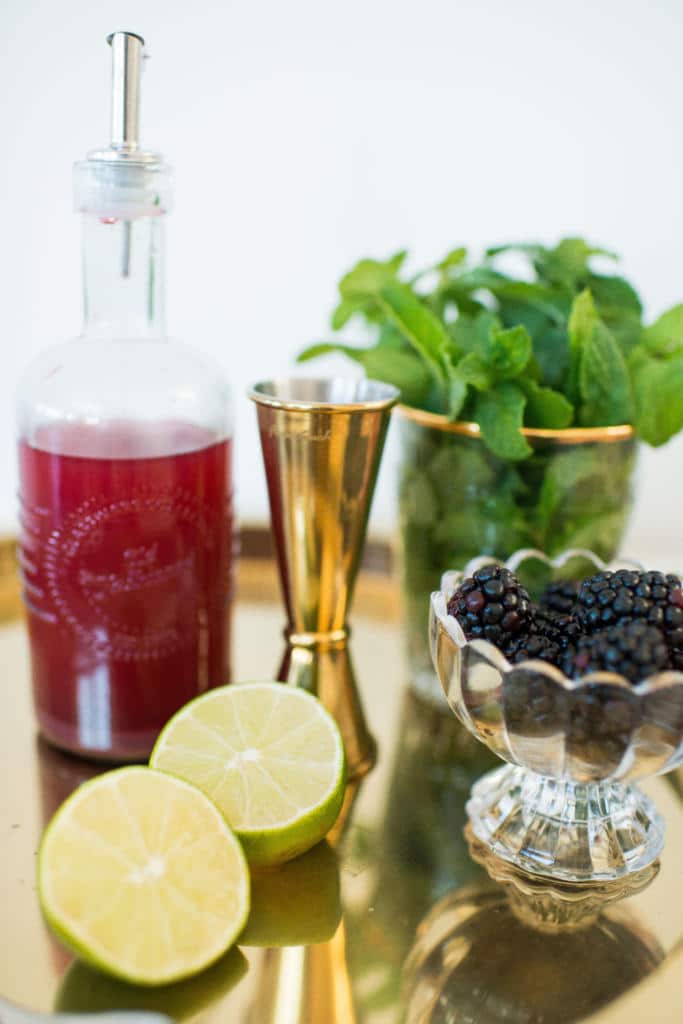 Blackberry and Mint Gin Fizz
[Serves 4]
Ingredients:
8oz Soda
4oz Gin
Simple Syrup:
1/2 cup Granulated Sugar
1/3 cup Water
1/2 oz Lemon Juice
1/2 oz Lime Juice
1 cup Blackberries
Garnish:
4 Blackberries
4 Cocktail Skewers
4 Lime Wedges
4 Mint Sprigs
Directions:
Add sugar, lemon juice, lime juice, water and berries into a medium pot and bring to a boil over medium heat.
Let simmer until sugar and berries are dissolved and syrup is thick.
Strain through a fine mesh strainer, pushing syrup through with the back of a spoon. Cool and pour into a bottle.
Gently squirt blackberry syrup onto the bottom of your cocktail glasses. Top with ice.
Mix gin and soda separately and pour gently and slowly into all cups without overly agitating the syrup.
White Table Tip: Garnish with a skewered blackberry and top with lime and mint for added detail.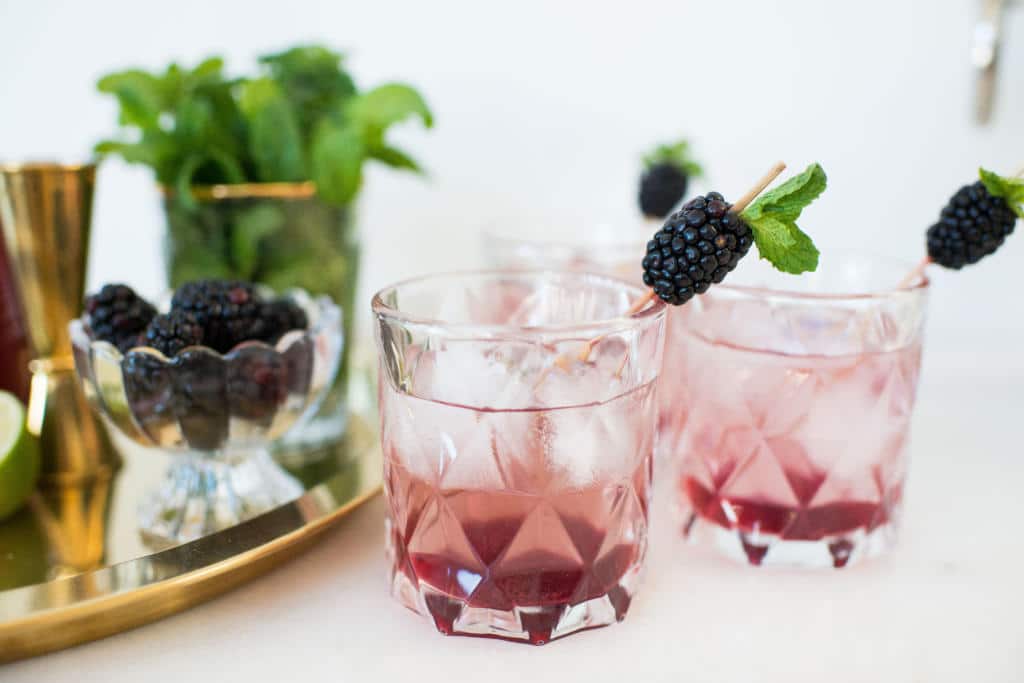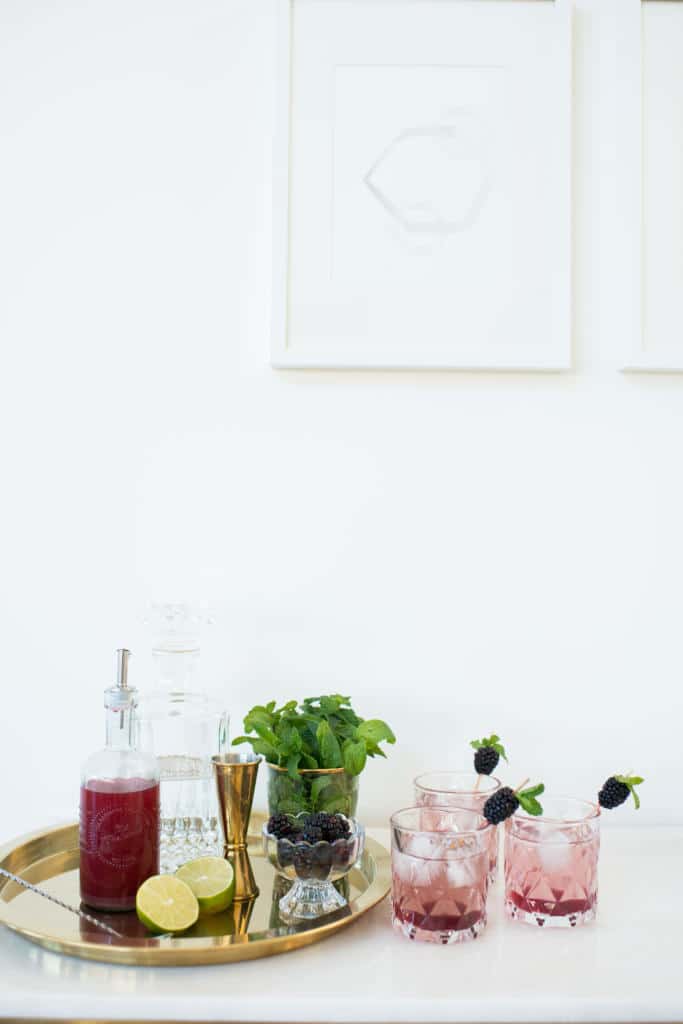 ————-
This recipe was featured in I Like Her Style Vancouver's 2nd Anniversary Issue – Winter 2019 Celebrate & Create
The Creative Team
Recipes, Food Preparation & Styling
Photography
Creative Director