HE PERFECT COCKTAIL TO SERVE THIS SPRING AND SUMMER SEASON. YOU'LL HAVE GUESTS BLUSHING AS THEY SIP ON THIS PERFECT BLEND OF SWEET AND CITRUS FLAVOURS.
Whether it's for a signature cocktail at the bar, a welcome drink station or entertaining at home, this cocktail is as good as it looks. Newly added to our signature cocktail collection, it's quickly become a popular signature drink for summer weddings and events and was featured on the WeddingBells blog. Try it out and let us know what you think! You can also find this recipe in the latest issue of I Like Her Style Vancouver's Style Book E-Magazine linked below.
Cheers!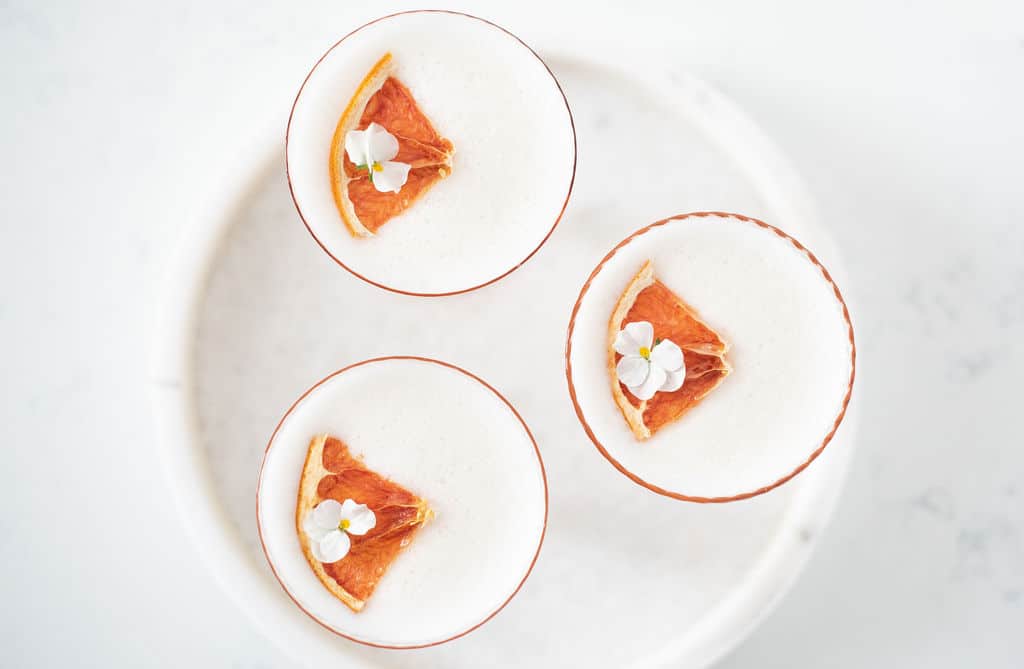 BLUSHING CITRUS COCKTAIL 
INGREDIENTS
2 fl oz gin
1 fl oz simple syrup (or elderflower syrup for a more floral flavour and boozier drink)
1 fl oz grapefruit juice
1 fl oz lemon juice
1 fl oz egg white
Dried grapefruit rounds (cut into desired segments)
Pansy flowers (edible)
DIRECTIONS
Combine egg white, simple syrup, grapefruit juice, lemon juice and gin in a cocktail shaker filled with ice. 

With the lid tightly secured, shake for 30 seconds. 

Pour into a cocktail glass spooning on extra egg white to the top if desired and garnish with dried grapefruit segment pieces and pansy flowers.