In the heart of Downtown Vancouver, a new Vancouver wedding venue has emerged, gracing the city with its New York-style elegance and historic charm. Palate Kitchen, nestled in a Heritage landmark building, is a space that seamlessly blends tradition with modernity. White Table is thrilled to unveil its exclusive partnership with this exquisite venue, promising an unparalleled experience for event enthusiasts. Together, we invite you to embark on a journey of culinary delight, design brilliance, and a celebration of vibrant hues.
A Culinary Collaboration
The collaboration between White Table and Palate Kitchen heralds a new era of event perfection. With a comprehensive array of services, including catering, menu design, concept creation, and in-house menu design, guests can now curate an extraordinary full-service event within the city-chic confines of Palate Kitchen.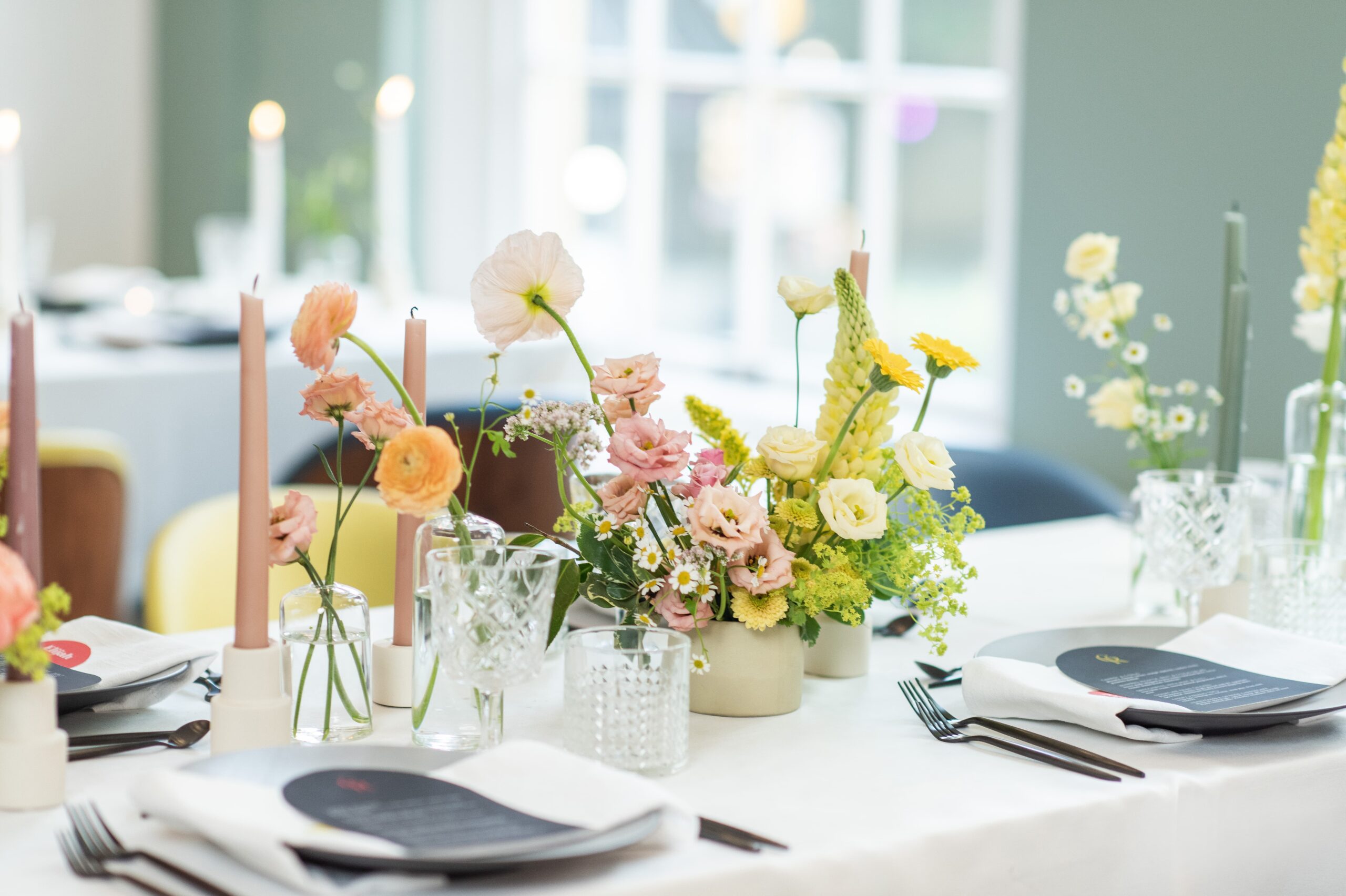 A Rehearsal Dinner Styled Shoot At the Palate Kitchen
Under the creative direction from our Creative Director, Carlyanne and Stephanie from Sweetheart Events, each component of this vibrant and fun-styled shoot seamlessly fell into place. The team brought not only their knowledge but also contagious energy that resonated with the lively ambiance we envisioned in the space. 
Rehearsal Dinner Design Inspiration 
The design vision for this partnership was clear from the beginning – colour and plenty of it. The aim was to infuse vibrancy into every corner of the shoot, allowing it to resonate against the pristine white walls of Palate Kitchen. Inspiration was drawn from the venue itself, with the use of Palate's colourful dining room chairs and captivating artwork serving as the creative spark.
This Rehearsal Dinner shoot for Rocky Mountain Bride was the perfect platform to inaugurate our partnership with Palate Kitchen. It was essential to craft a vibe that seamlessly integrated all these elements. As a result, we created a fabulous city-chic atmosphere with a playful nod to New York vibes right in the heart of Vancouver.
The sky was the limit when it came to incorporating colour into this styled shoot. Everything from the florals by Celsia to the colourful glassware and even the guests' attire matched this vibrant and colourful palette.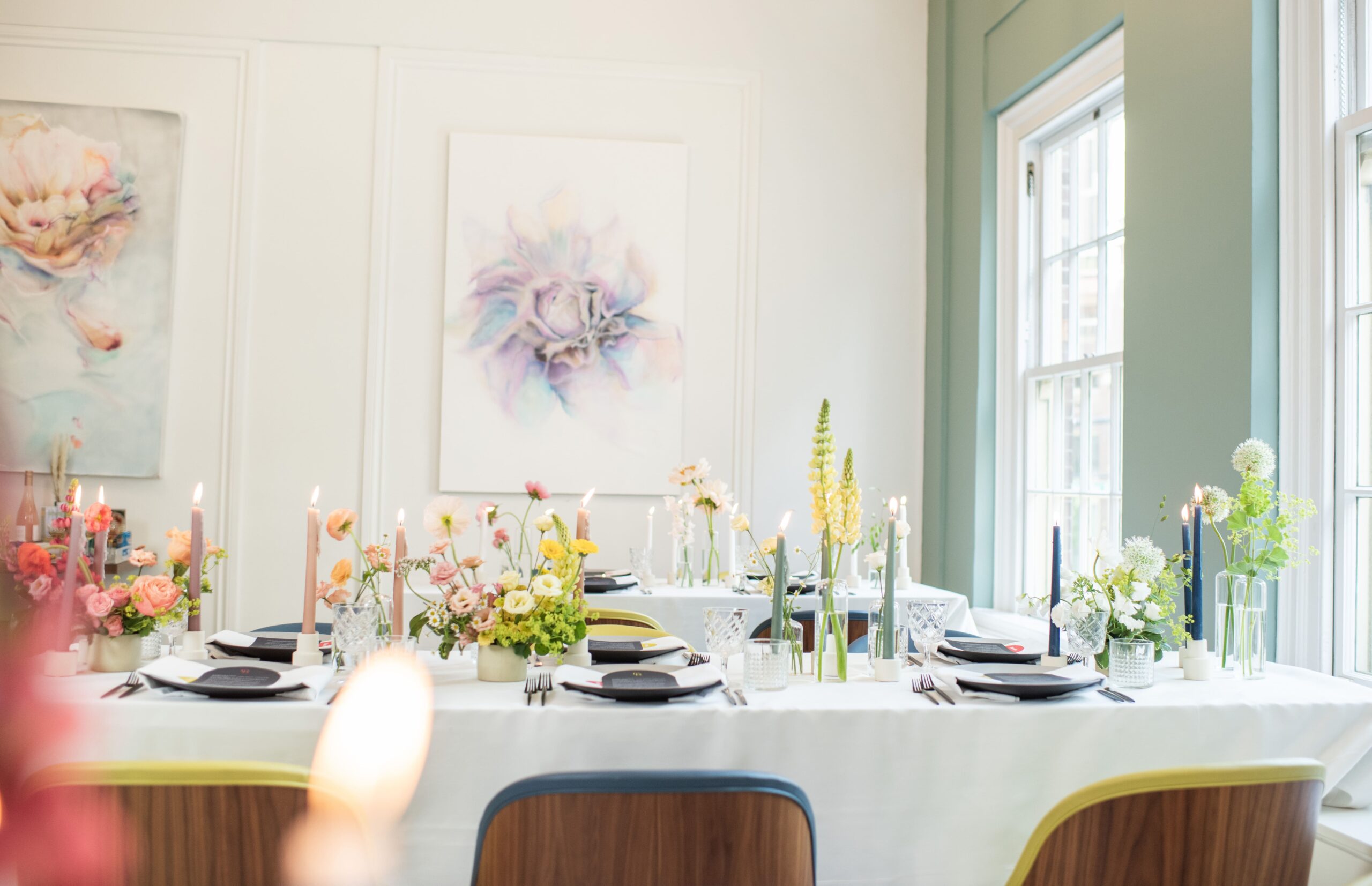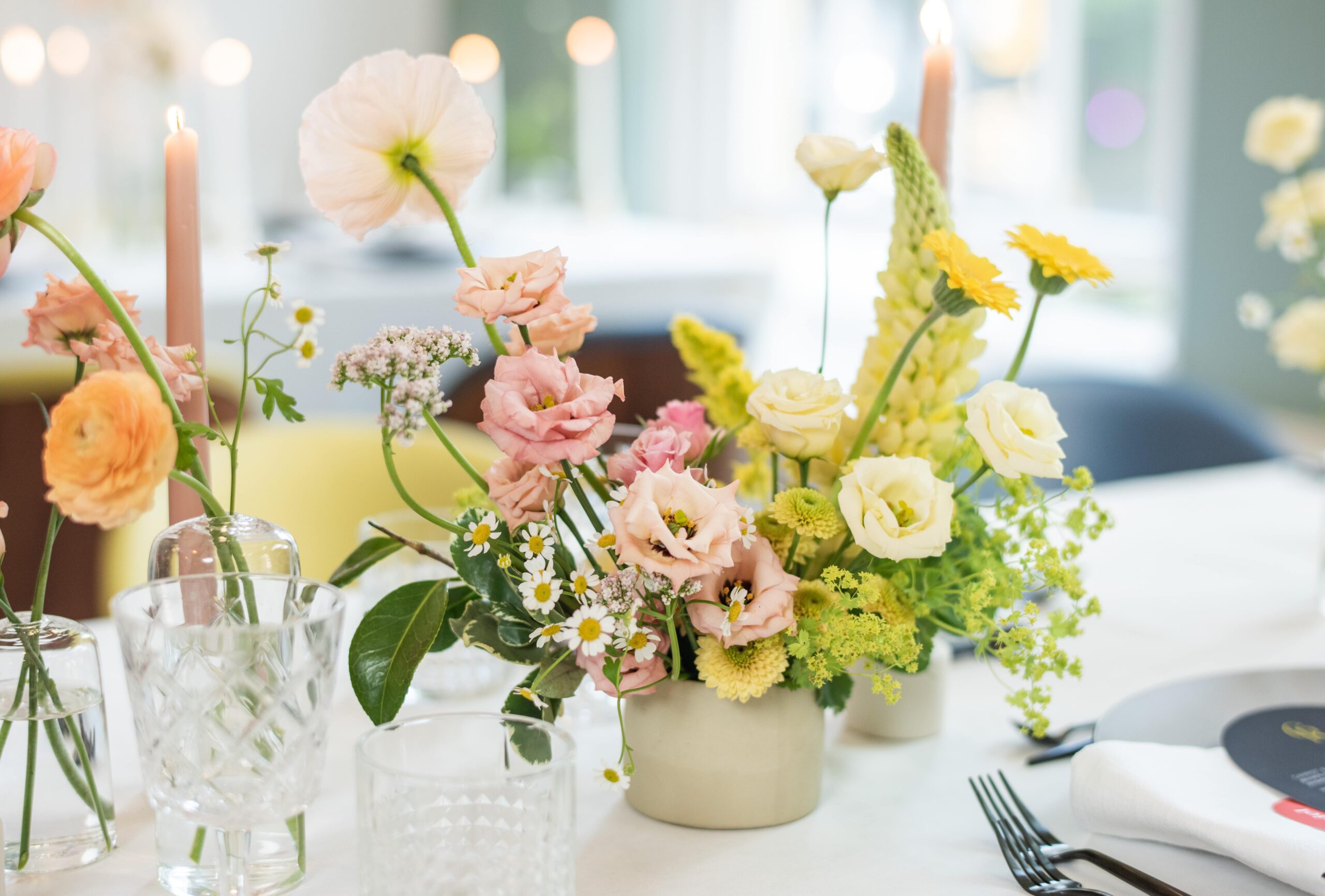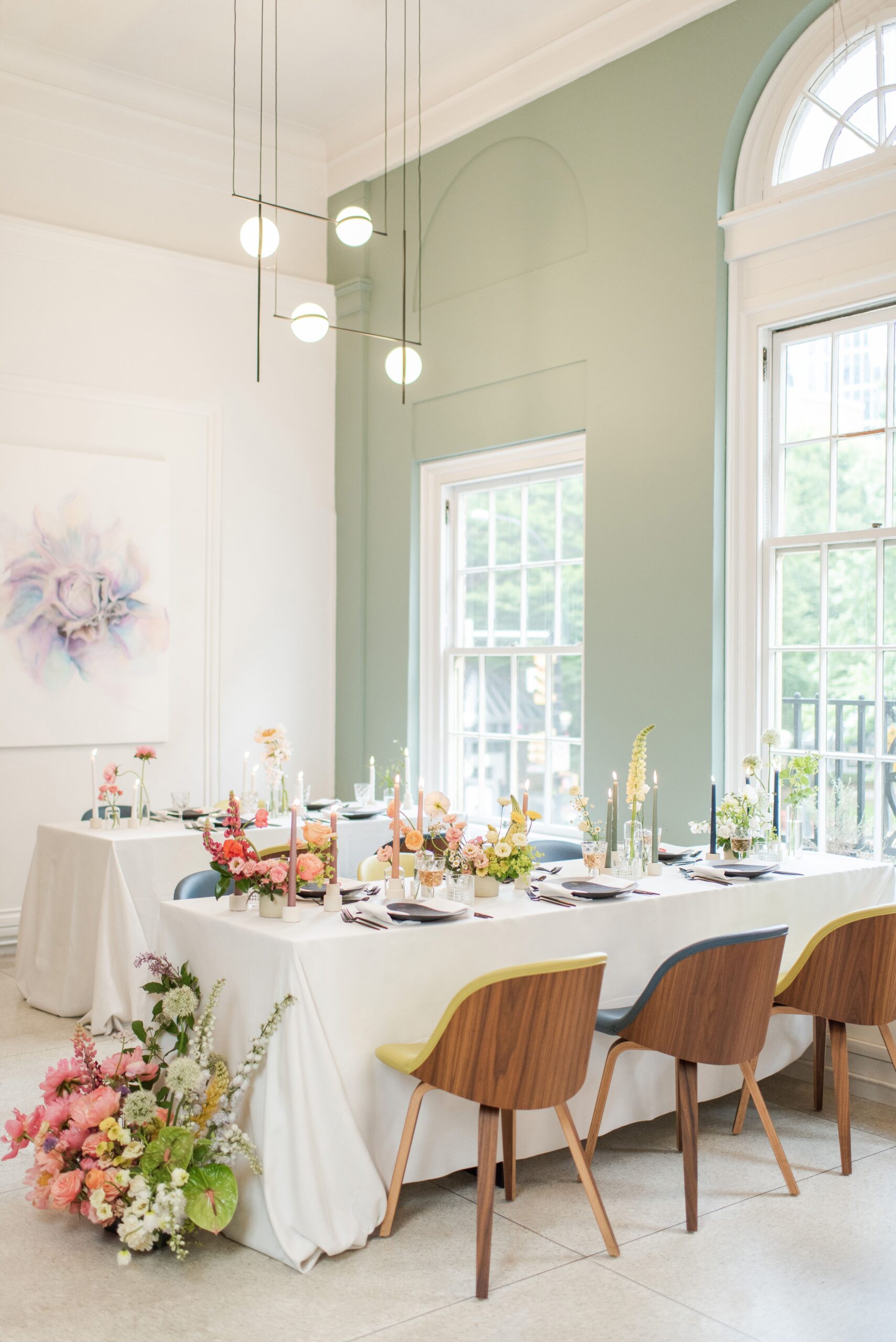 Elevating Culinary Classics
For this styled shoot, we were excited to showcase some beloved canapés, including the ever-popular chicken and waffles. These delectable bites were not only a feast for the palate but also a display of the culinary mastery that White Table brings to every occasion.
We took a daring turn with the family-style menu, emphasizing a vegan focus and a new, casual vibe. Dishes like fried chicken with pickles brought an inviting, restaurant-style flair to the table. While it's true that often traditional family-style menus have their place at weddings and social events, we have seen more requests from clients to incorporate "fun food" or "restaurant- style favourites" into their event menus and believe that a rehearsal dinner is the perfect opportunity to infuse this element of fun and a touch of informality through family-style service. After all, who could resist the aromatic allure of crispy fried chicken or the intriguing taste of fried tofu in a Thai coconut curry for our vegan guests?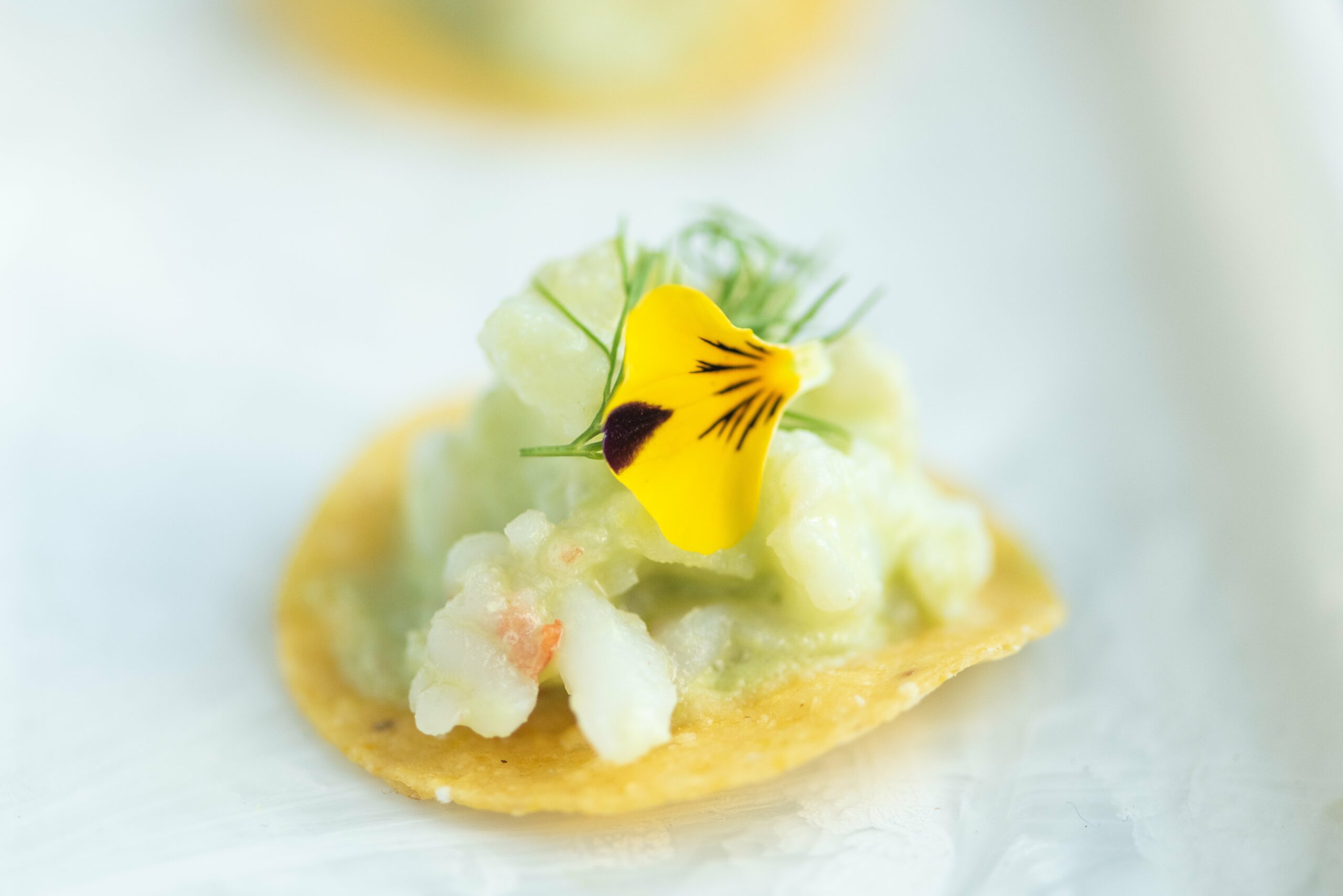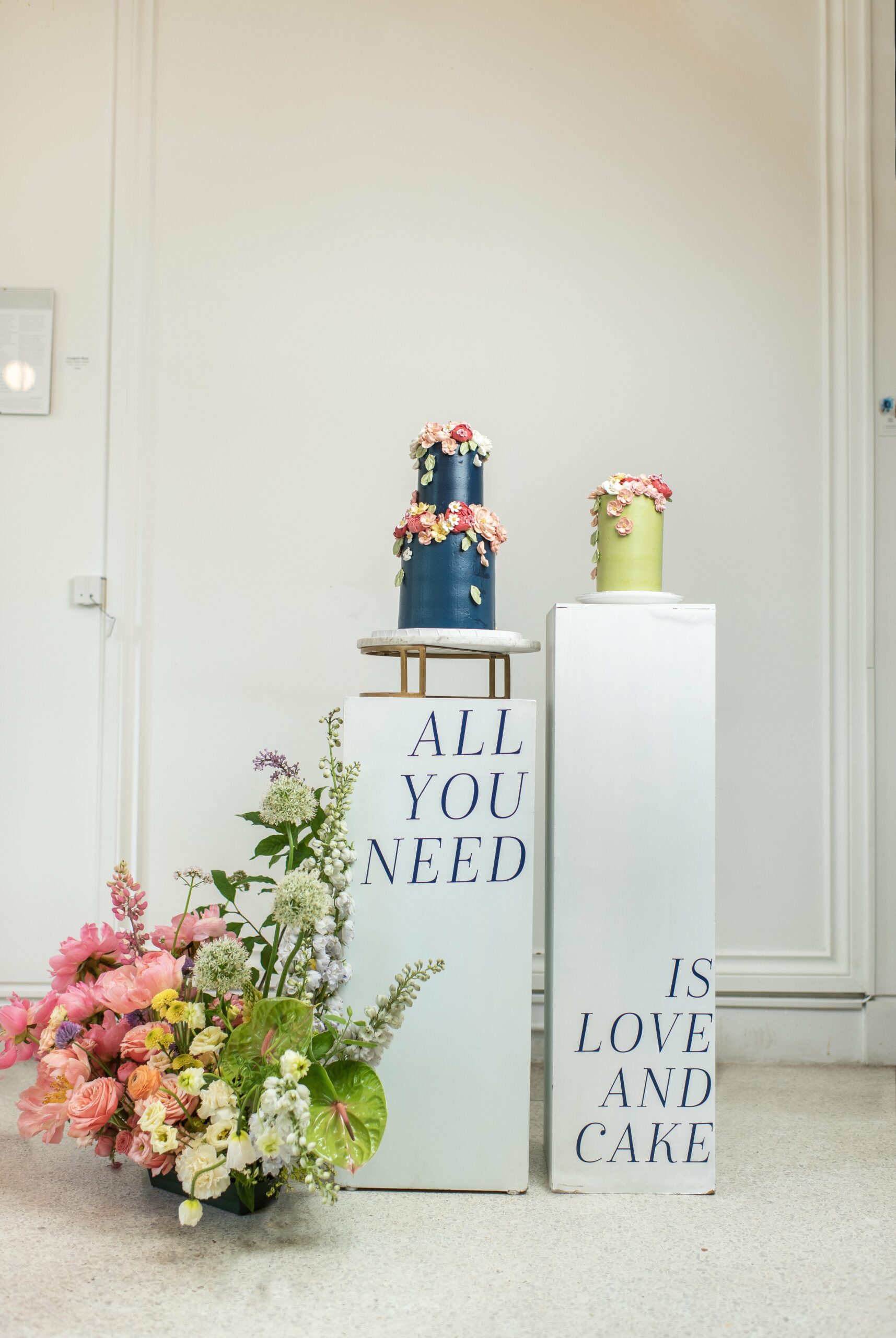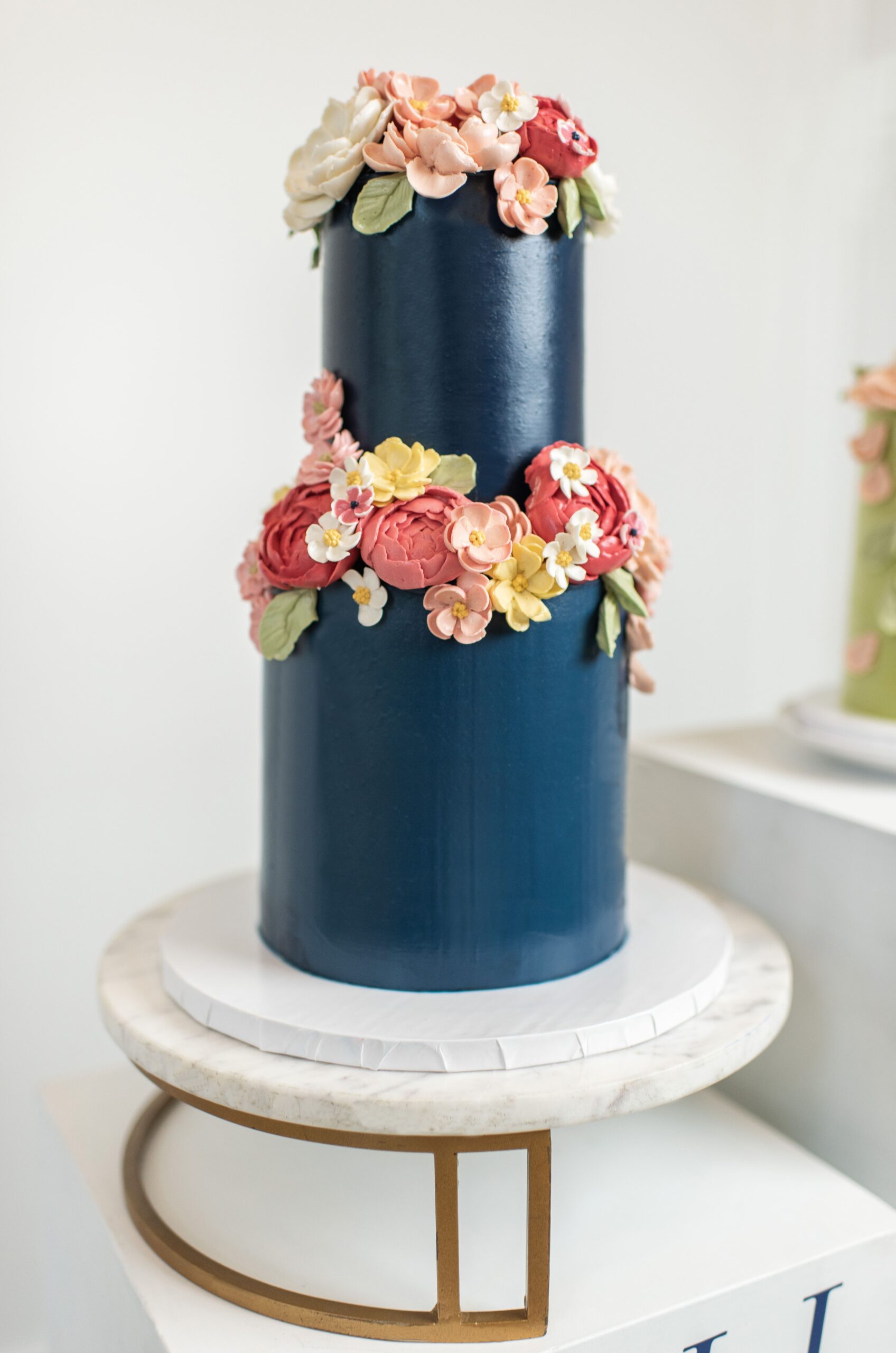 The Birth Of A Creative Partnership
Every detail of this partnership with Palate Kitchen has been carefully woven together to create an experience that will linger in your guest's memory. We invite you to join us on this splendid journey, where the union of White Table's culinary finesse and Palate Kitchen's unique charm is sure to leave an indelible mark on your heart. Together, let us redefine elegance and create events that resonate for a lifetime in this beautiful space.
Learn more on how you can work with White Table Catering as an exclusive partner of Palate Kitchen here!