If you are a regular dinner host or attending many summer potlucks this season, we have got your new favourite recipe on hand. Our very own, Cantaloupe Bocconcini Salad, is refreshing and pleasing to the eye. Bonus – it is super easy to whip up when you are on a time restriction as well! Check out the recipe below and keep it on hand – you will need it 😉
White Table Tip: Garnish salad with edible flowers to beautify.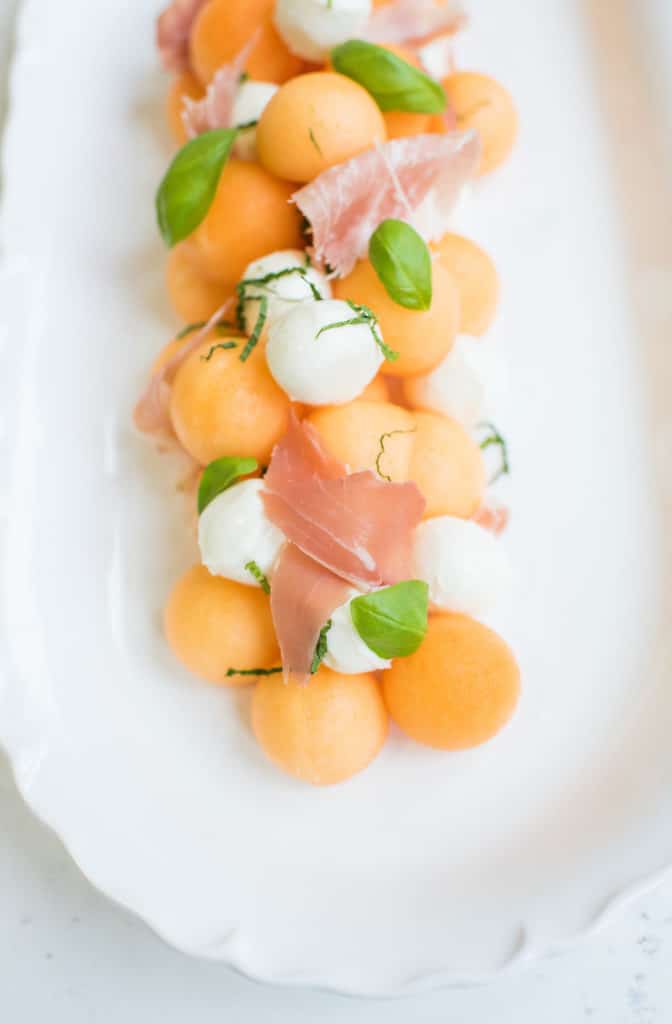 Cantaloupe Bocconcini Salad
Ingredients (serves 8-10):
1 x cantaloupe
500 ml bocconcini
200 g prosciutto
1 x basil plant
2 tbsp extra virgin olive oil
1 x juiced lemon
salt to taste
Method:
Peel cantaloupe and use a melon baller to scoop small melon balls from core.
Strain bocconcini and mix together with melon balls, olive oil, juiced lemon and salt.
Plate with torn prosciutto and picked fresh basil.
Serve and enjoy!
Photography: Brooklyn D Photography
————-
Check out this recipe feature on I Like Her Style Vancouver