If you can have any condiment for the rest of your life, THIS is IT!!
Since we introduced the Chimichurri in our kitchen, we have had an overwhelming amount of requests for this stuff to be bottled. Let me tell you, this is a staple in our kitchen and it will sure be a staple in yours too – because you'll find yourself dressing your food with this all the time. Drizzle over your poultry dishes, your breakfast eggs, tacos… you name it! It's good on it. This recipe is a staff and client favourite, and we're spilling the beans on the secrets 😉
Follow this easy recipe below, and soon you'll have a fresh, tasty, and healthy accompaniment to – well – anything!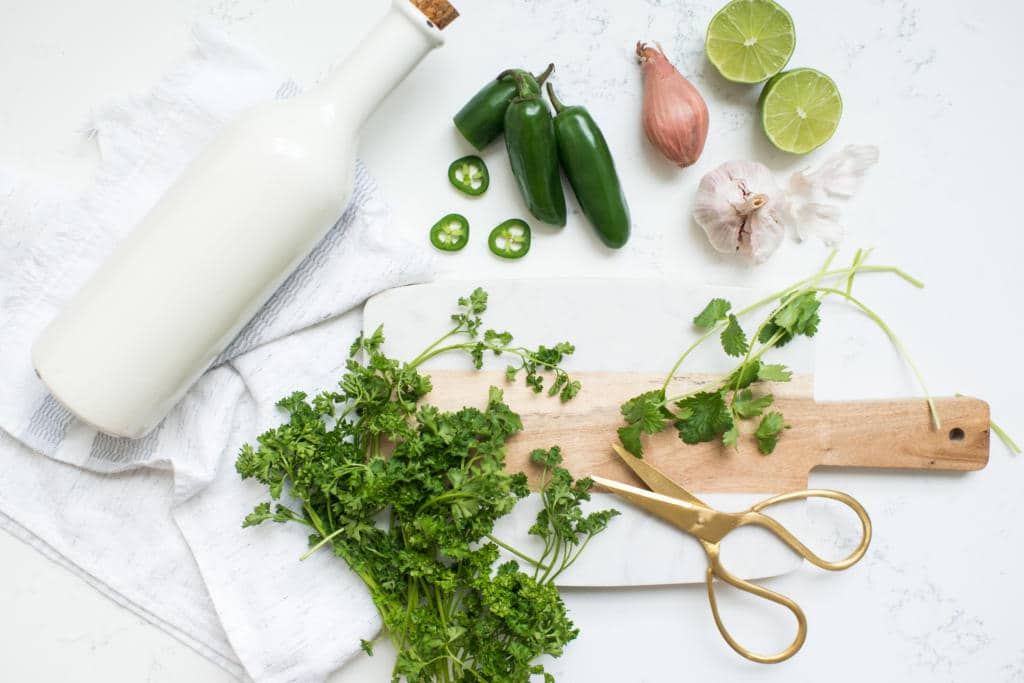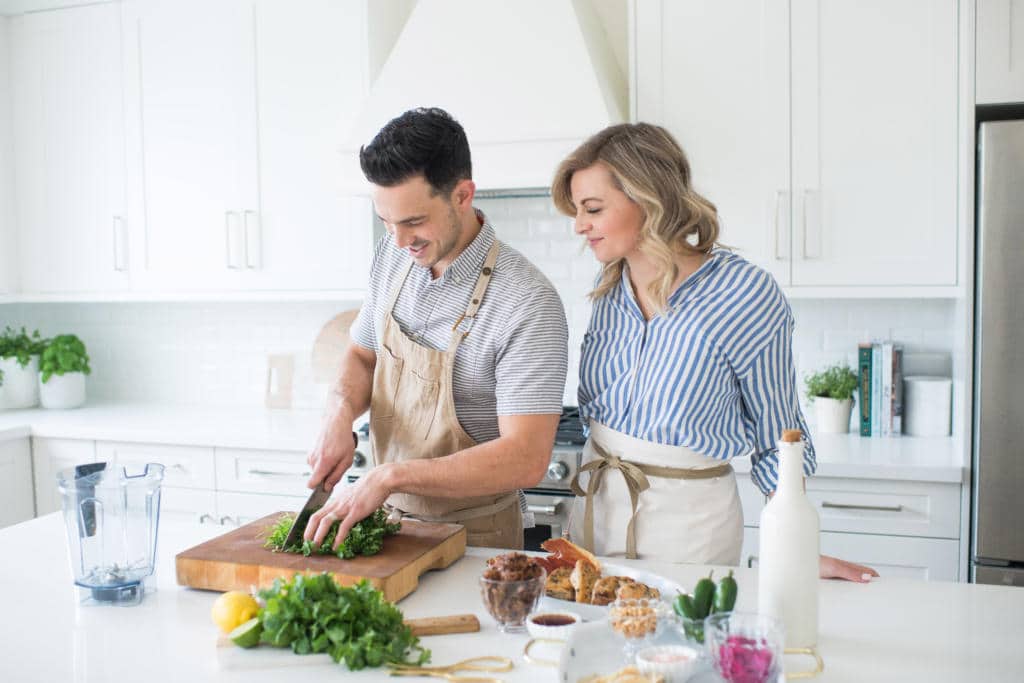 Chimichurri
[Yields 1¾ cup]
Ingredients:
1 Head of Cilantro, stems removed
1 Parsley, stems removed
1 Peeled Lime
½ Shallot
1 clove Garlic
1 Jalapeno, core removed
2/3 cup Olive Oil
1/3 Red Wine Vinegar
Salt and Pepper to taste
Directions:
Combine the cilantro, parsley, peeled lime, shallot, garlic, jalapeno, olive oil, and red wine vinegar into a blender.
Blend on medium/high while scraping the edges and keeping the ingredients close to the blade using a tamper or a rubber spatula.
Shelf Life: 1 week in the refridgerator in an airtight container.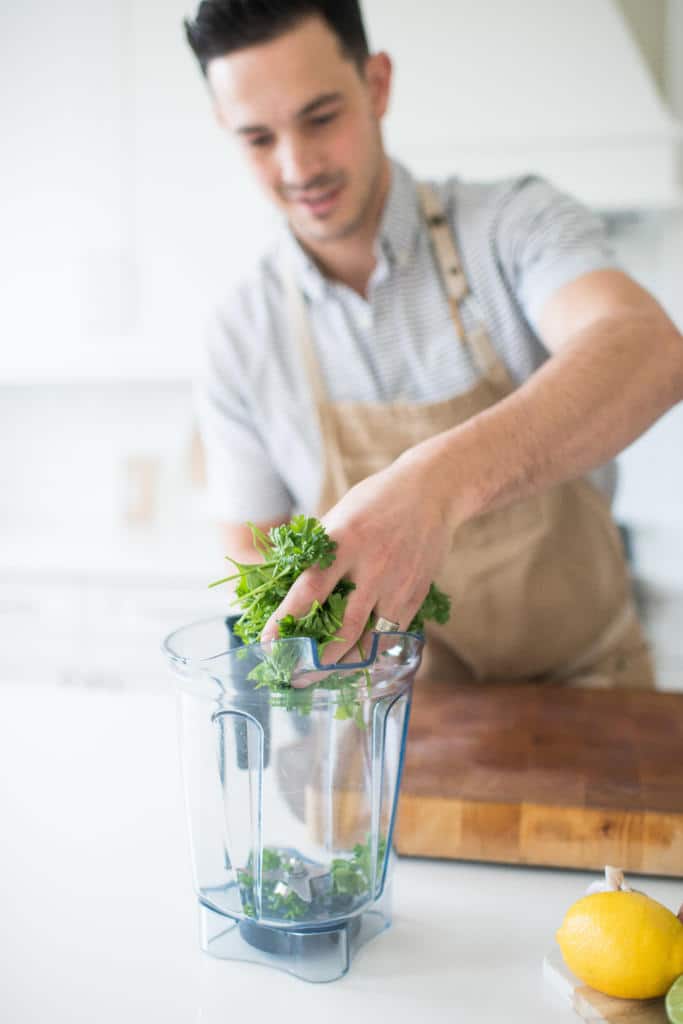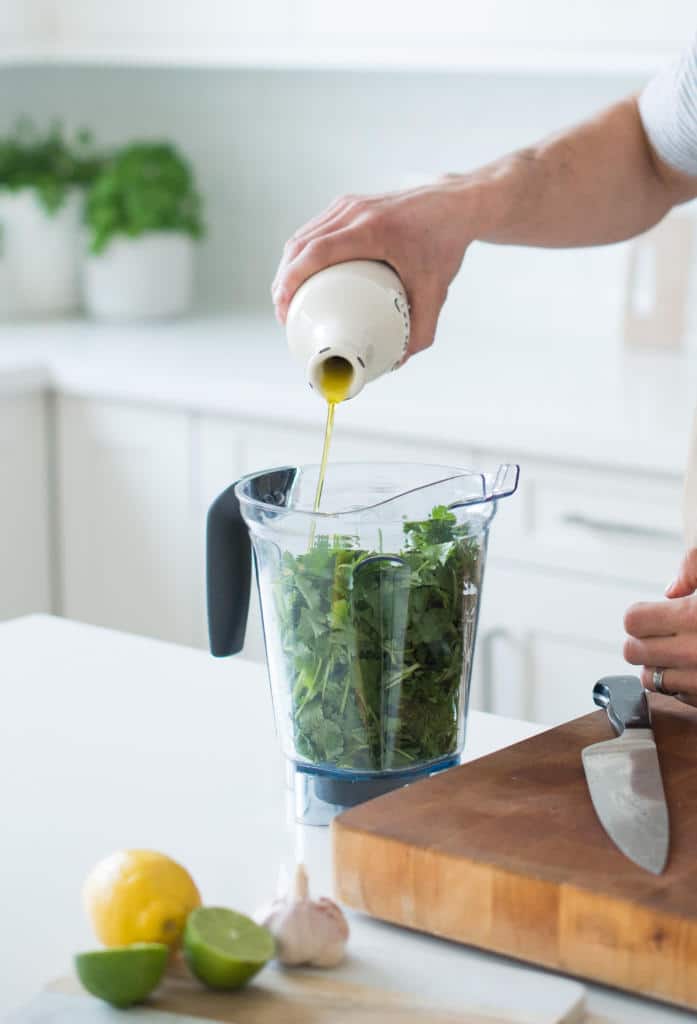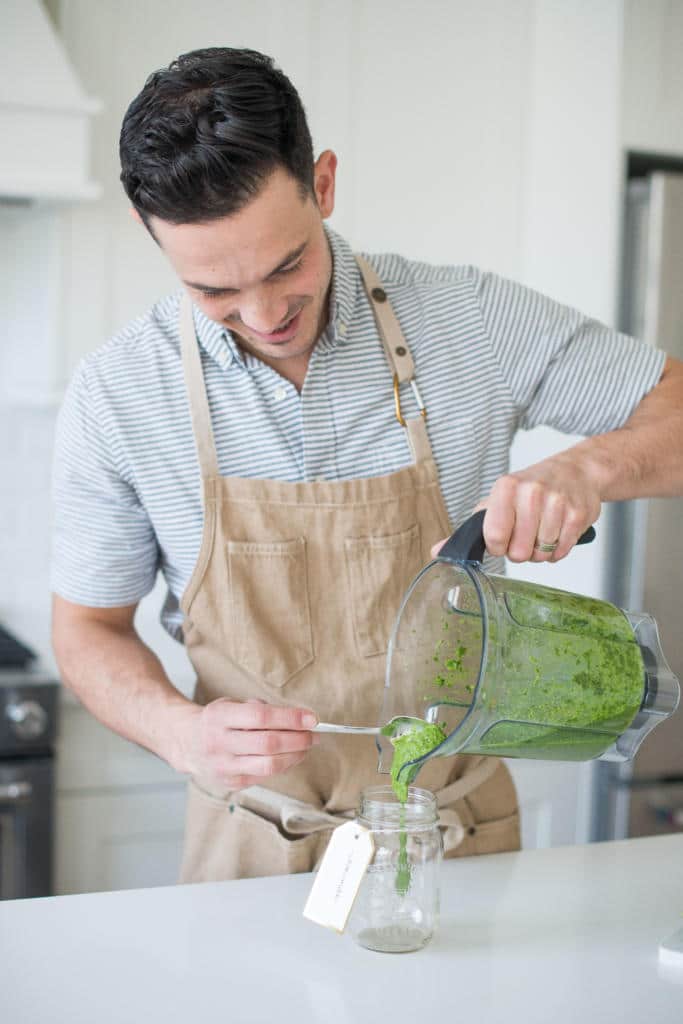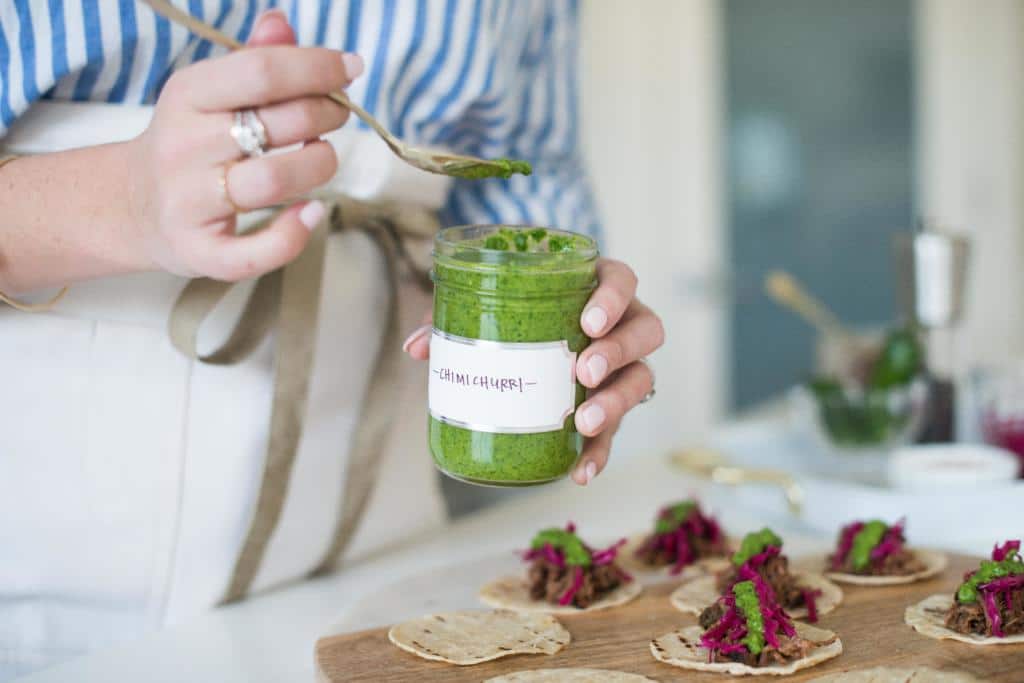 Check out this recipe & our feature in I Like Her Style Vancouver's Spring 2019 issue, on stands now!
The Creative Team
Recipes, Food Preparation & Styling
Photography
Videographer