White Table Catering and Airside Event Spaces opened their doors to Vancouver's top event planners for a surprise event they would never forget. Thinking they were attending a cooking lesson in White Table's on-site kitchen and mini venue tour of the new space, guests were wow'd when their cooking demo was interrupted for a VIP private event experience in the new venue planned just for them. Pulling out all the stops with over 20 of the city's best vendors and a moving dinner and dessert experience, "Cooking in the Clouds" was an unforgettable night!
Watch the video below to see the full surprise experience!
The Spaces: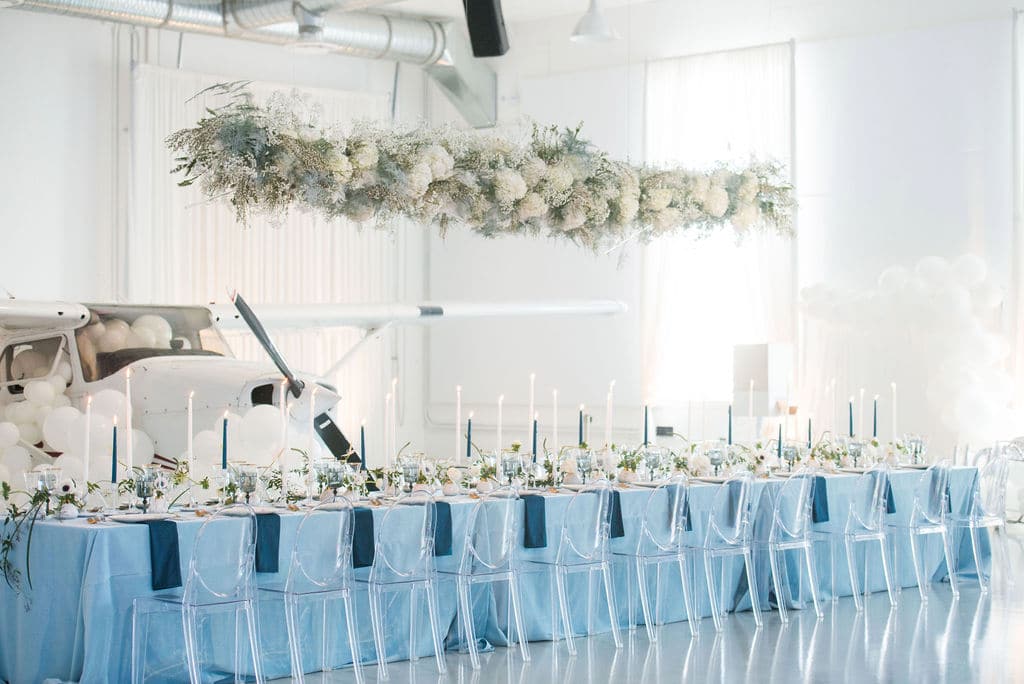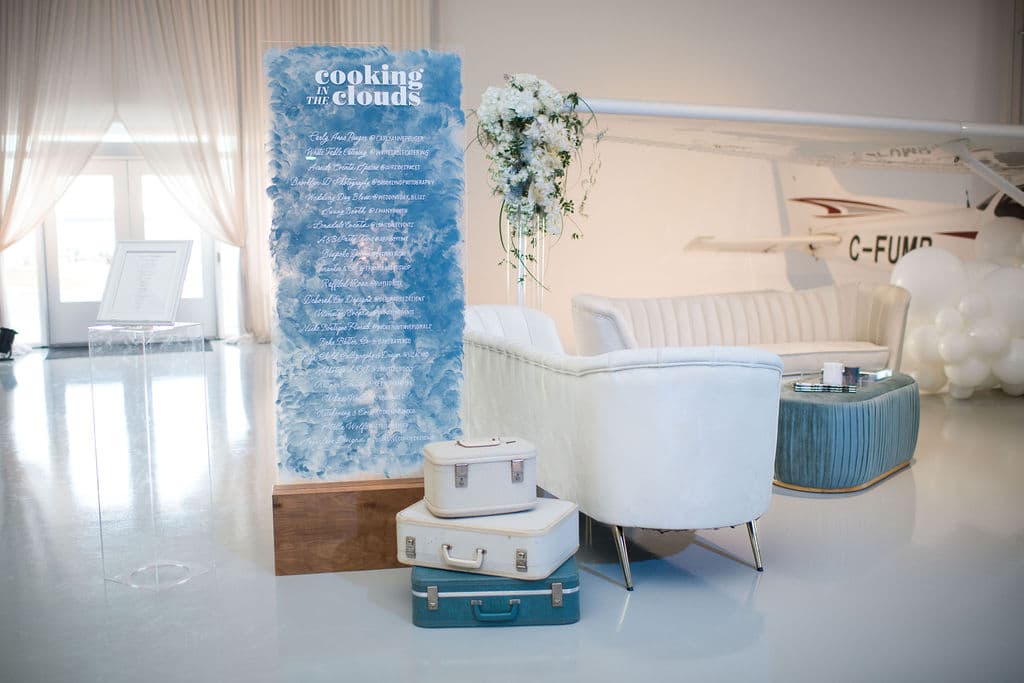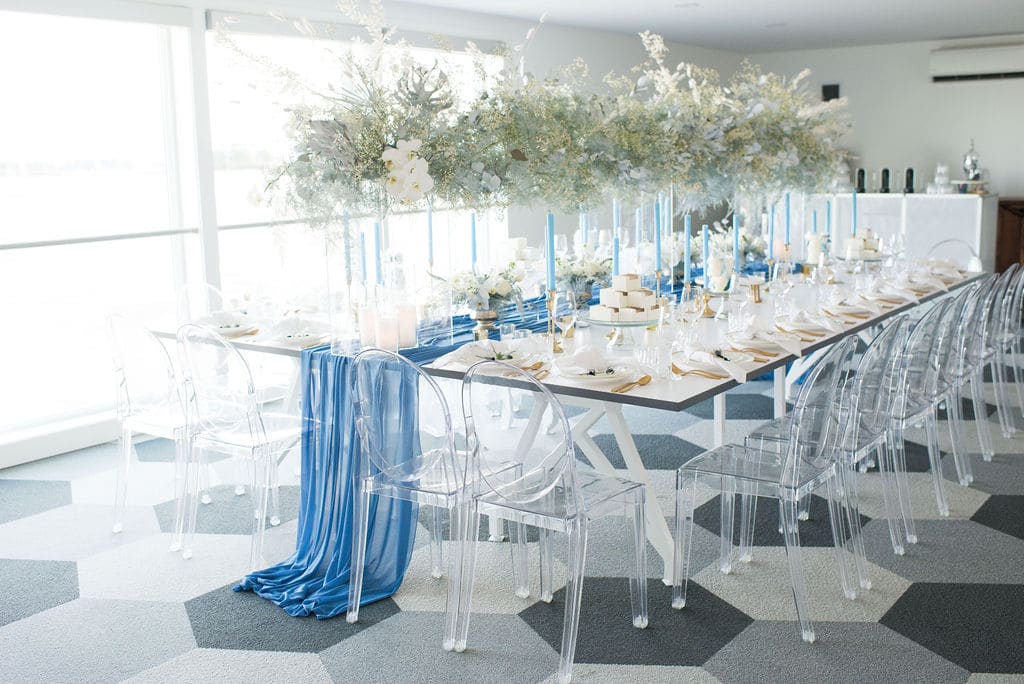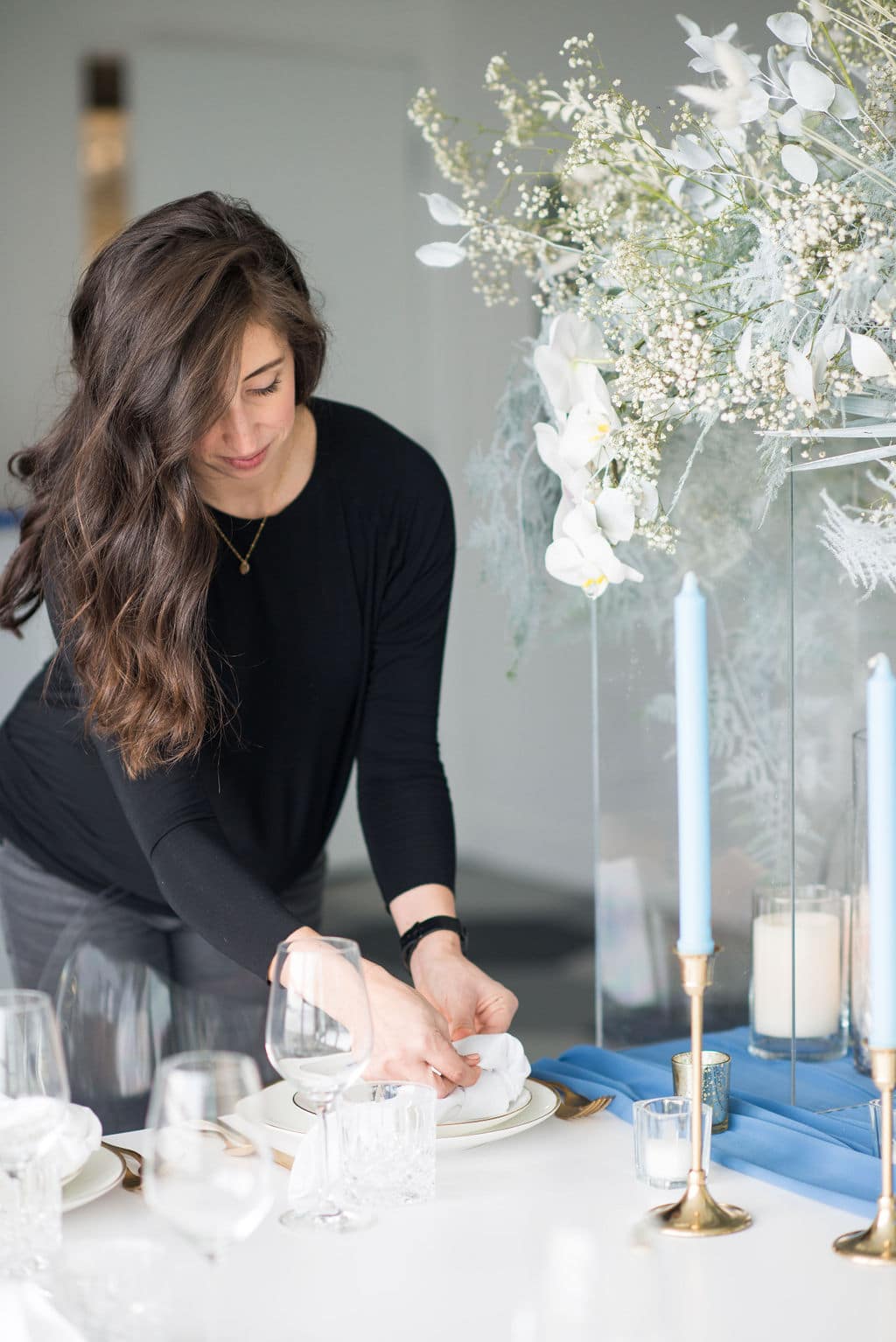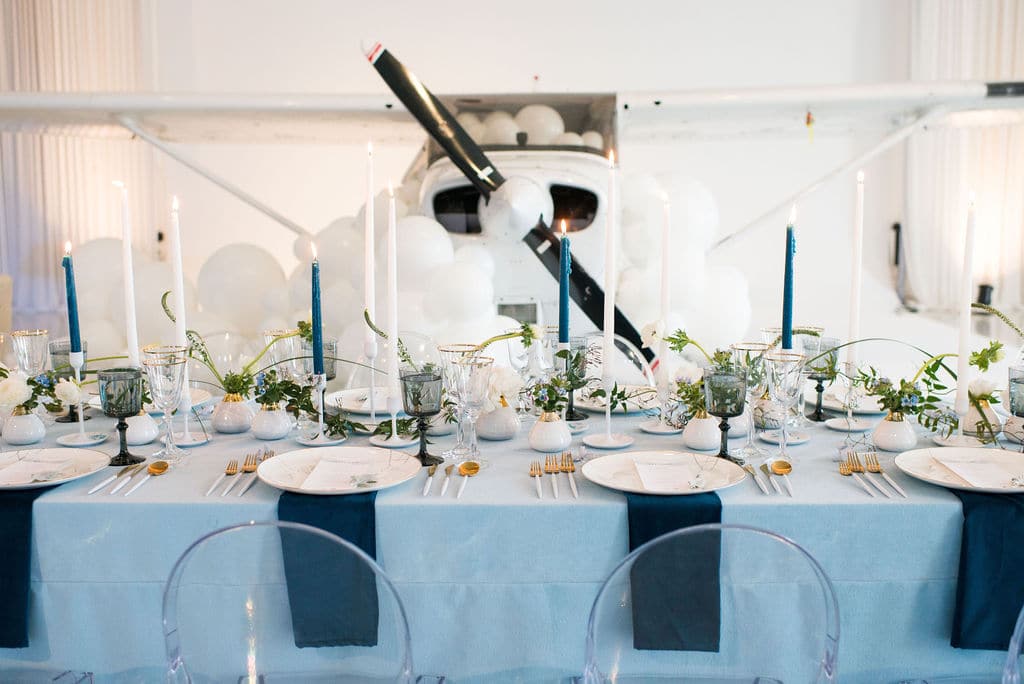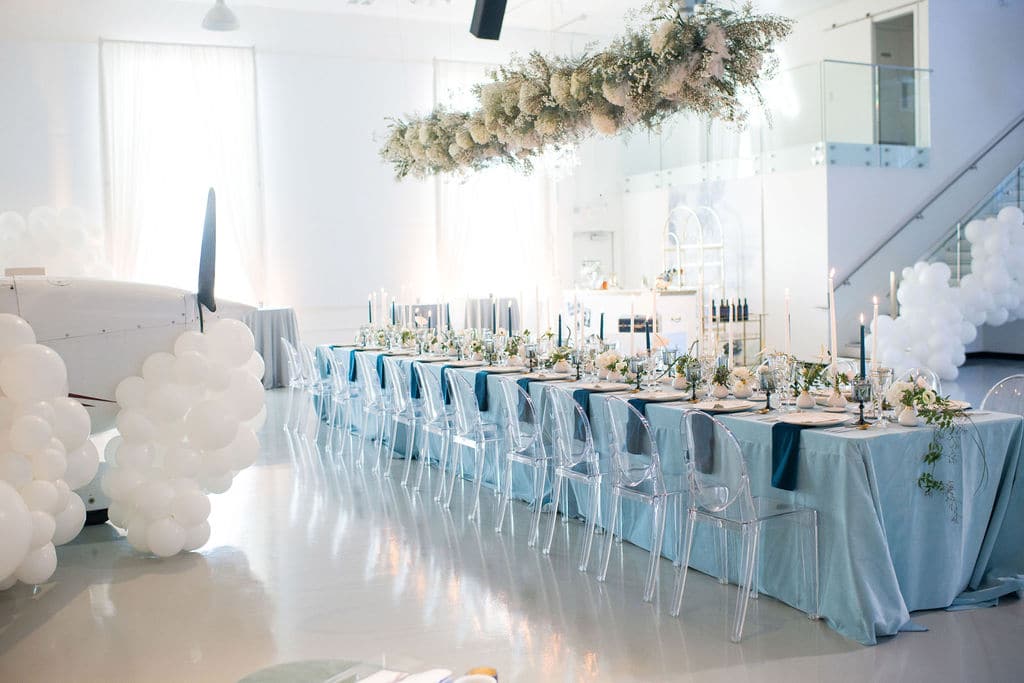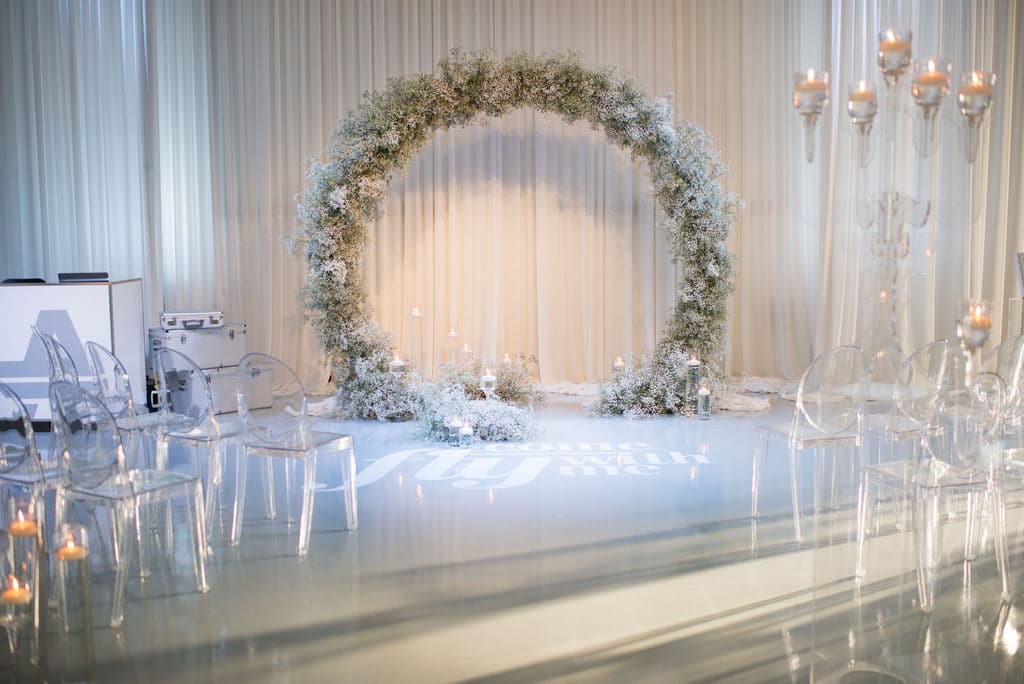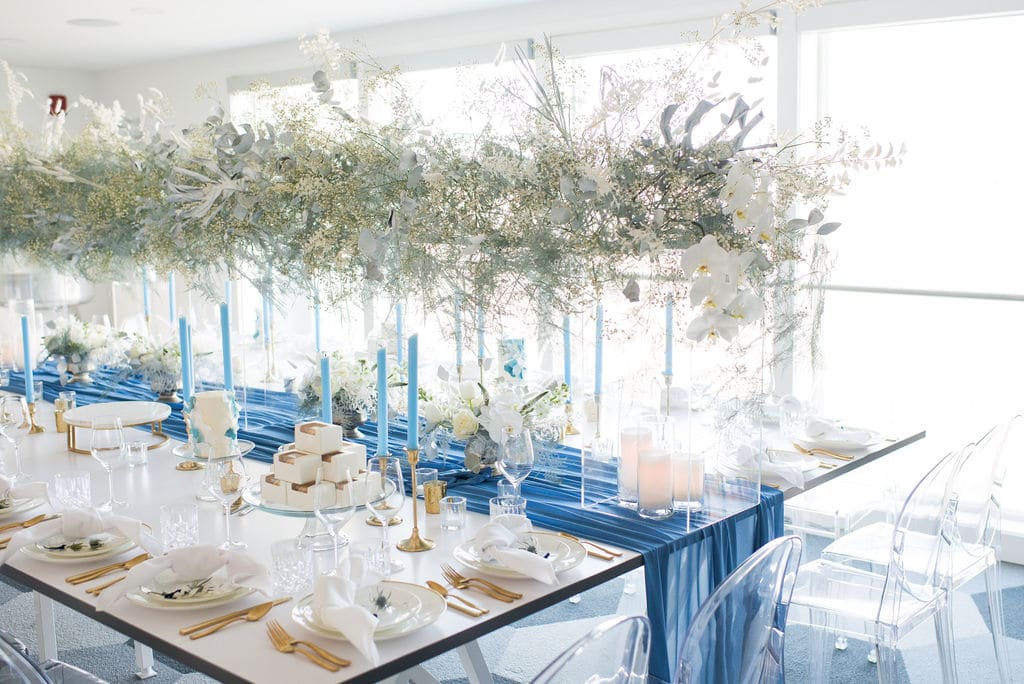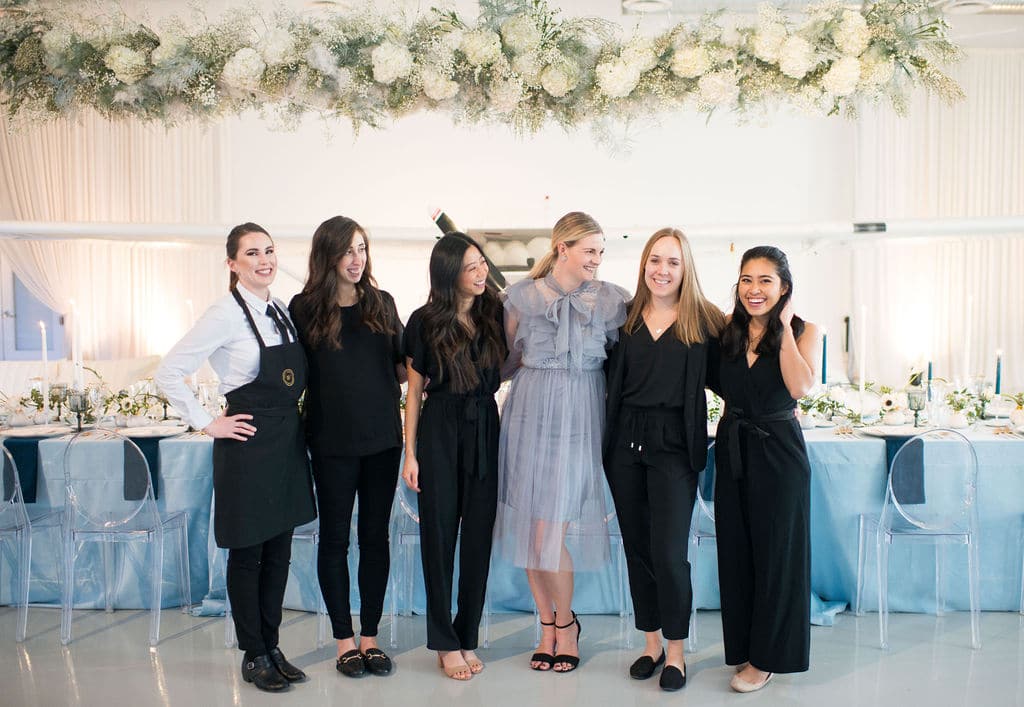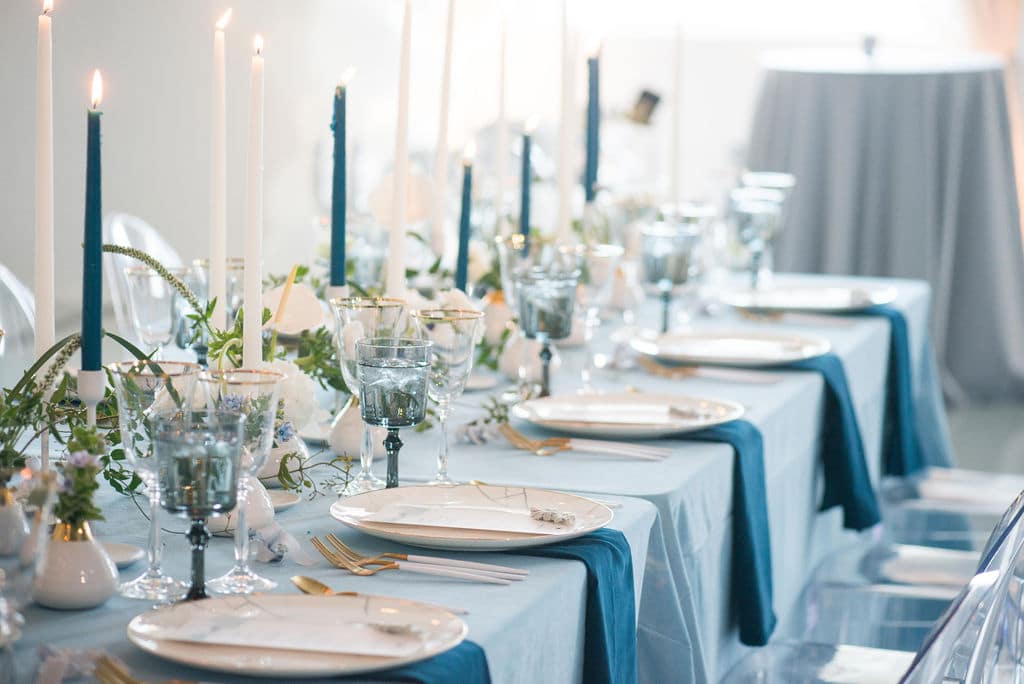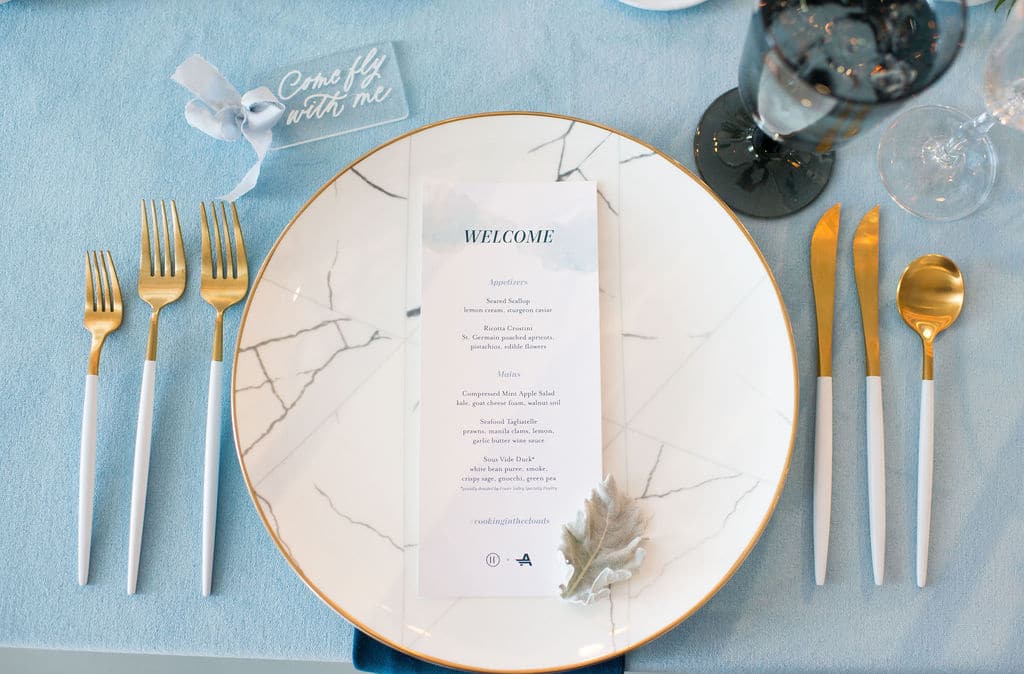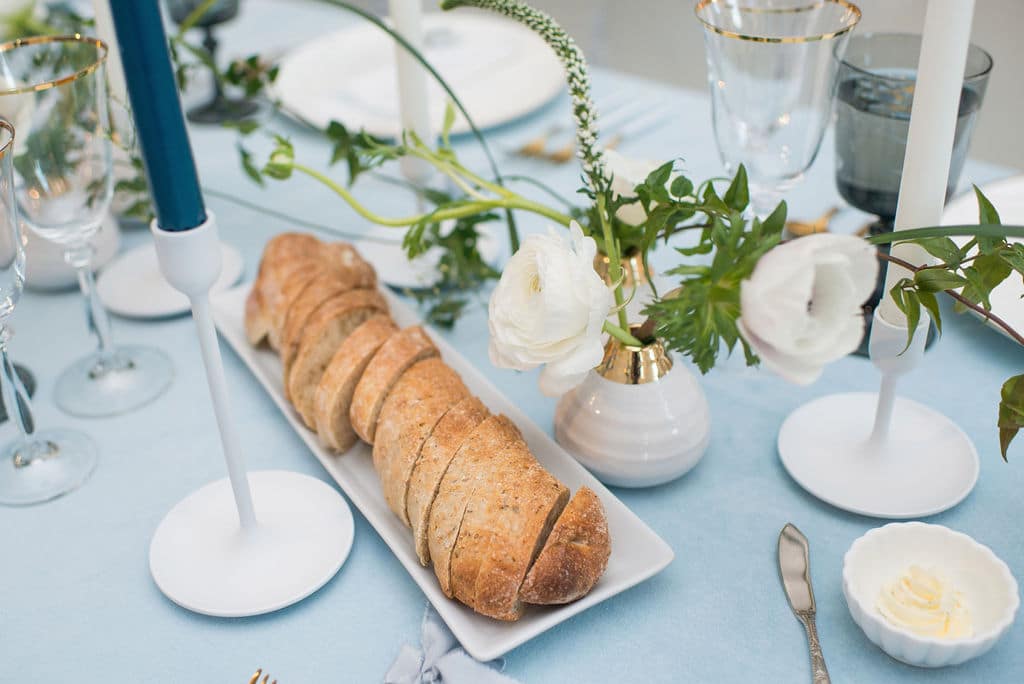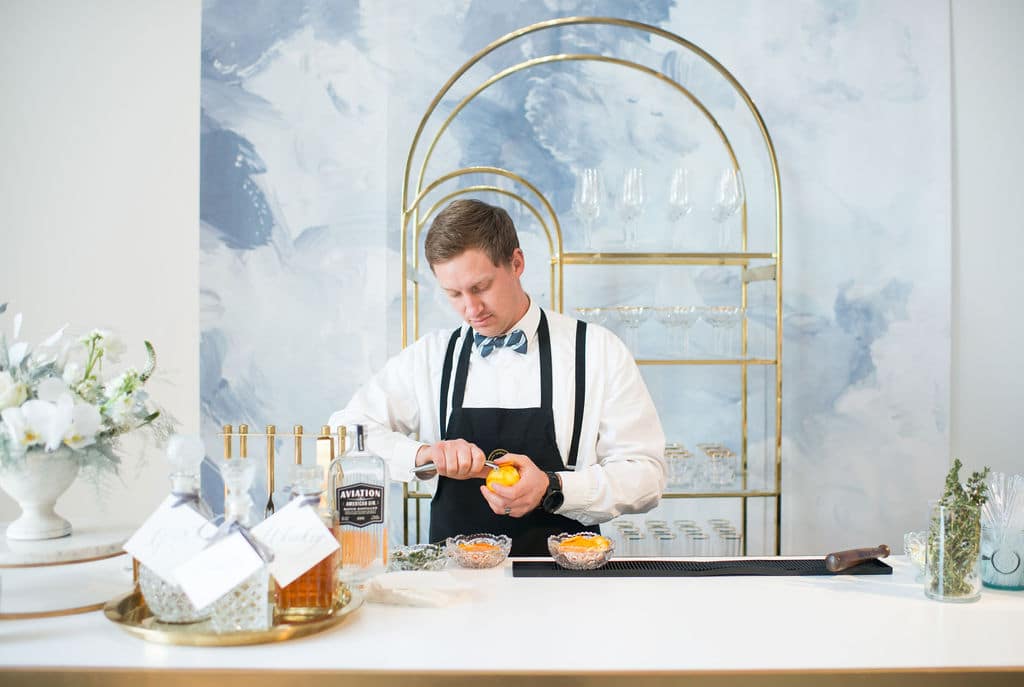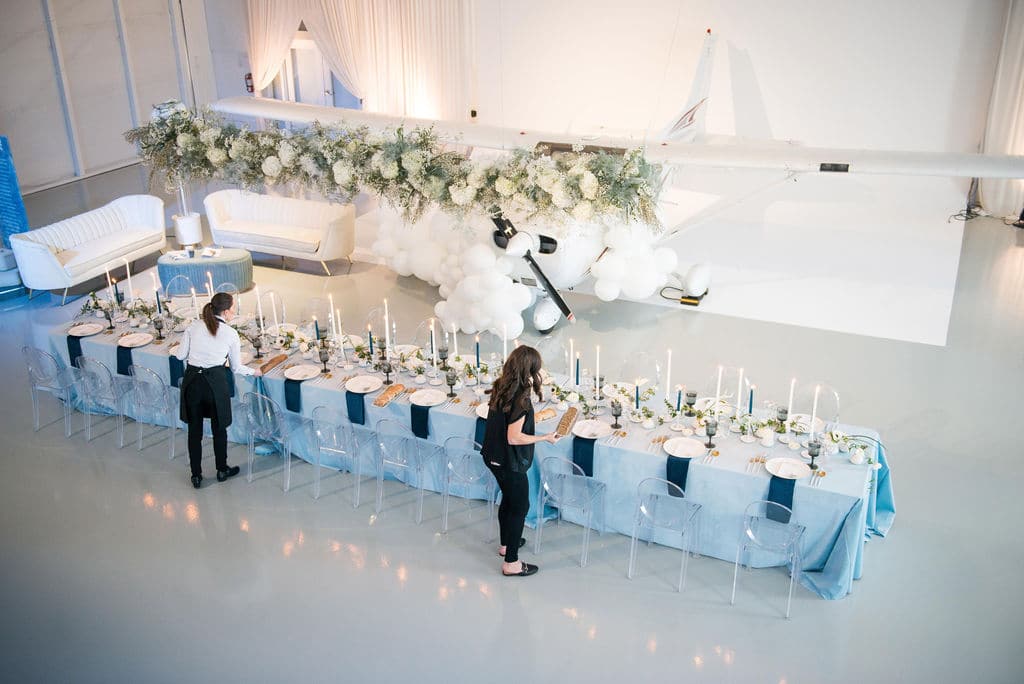 Welcome to The White Table Kitchen before the cooking lesson: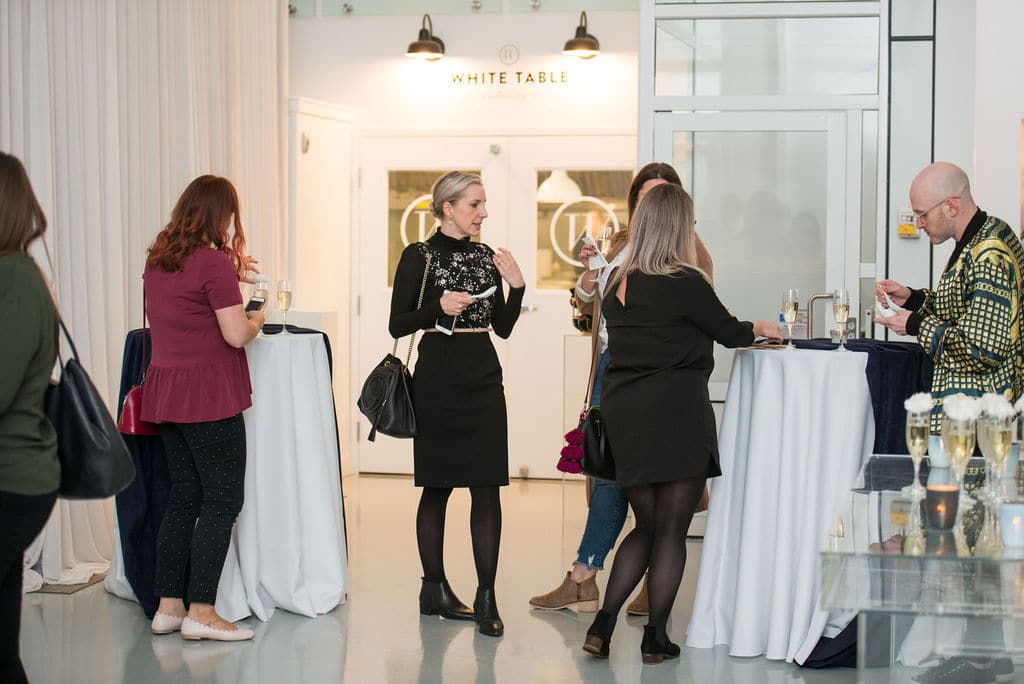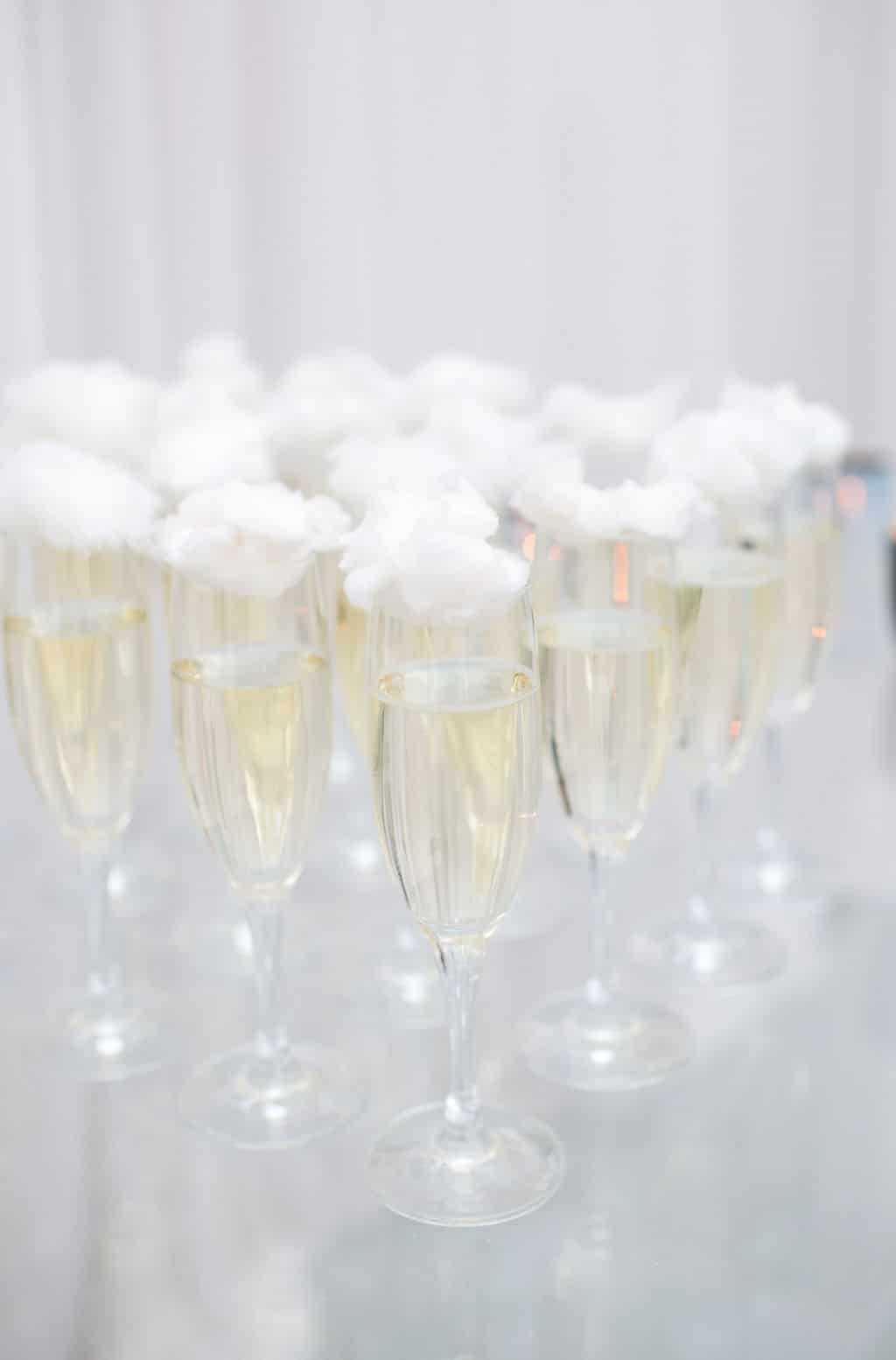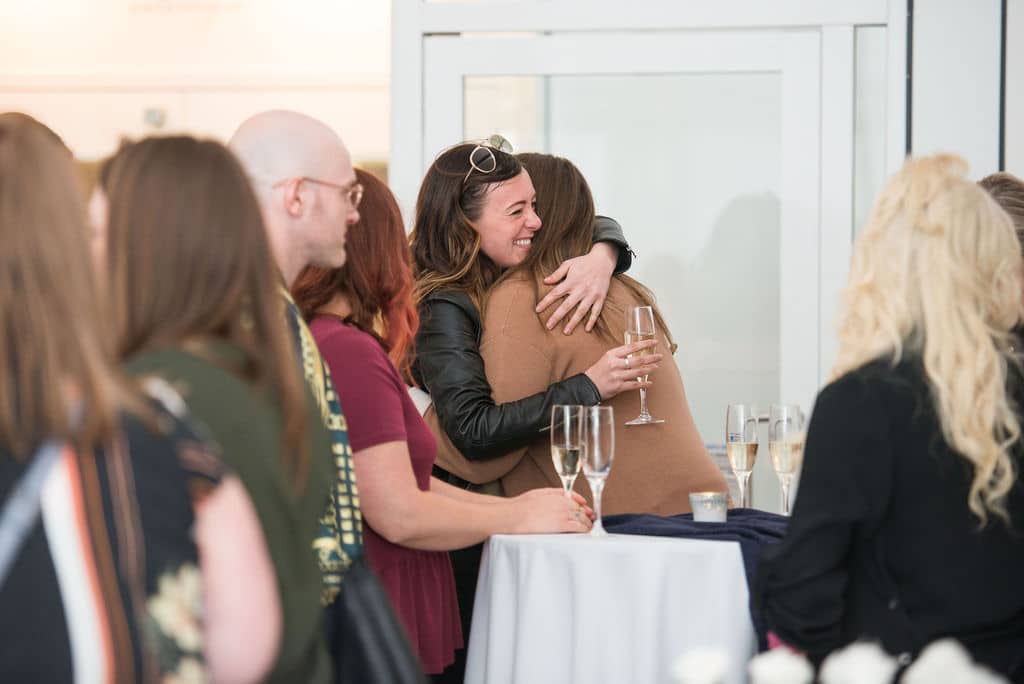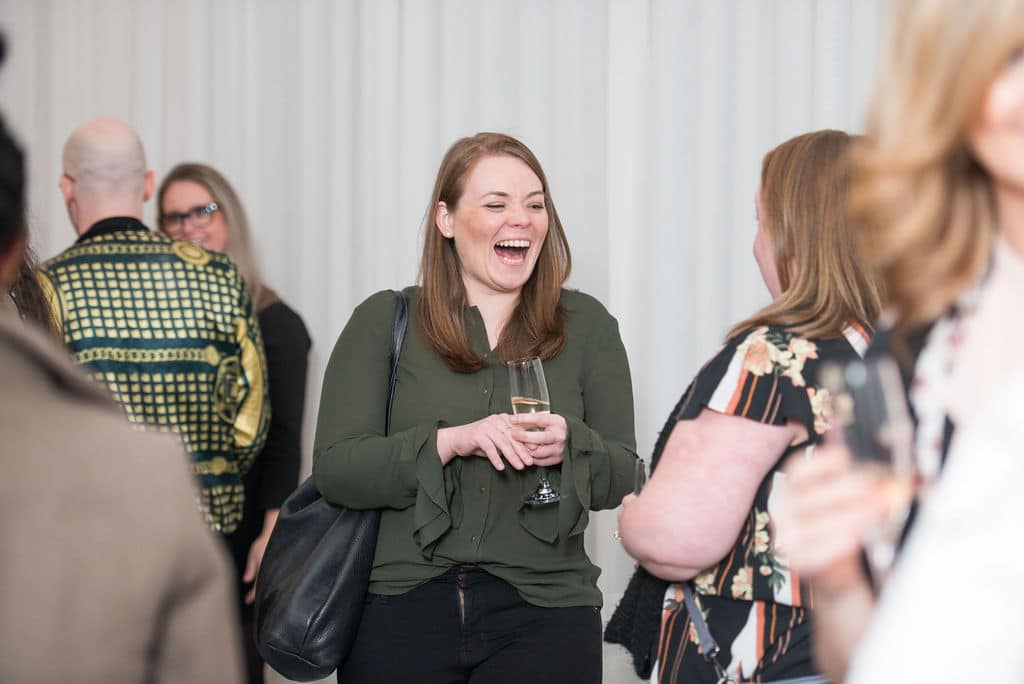 The Cooking Lesson: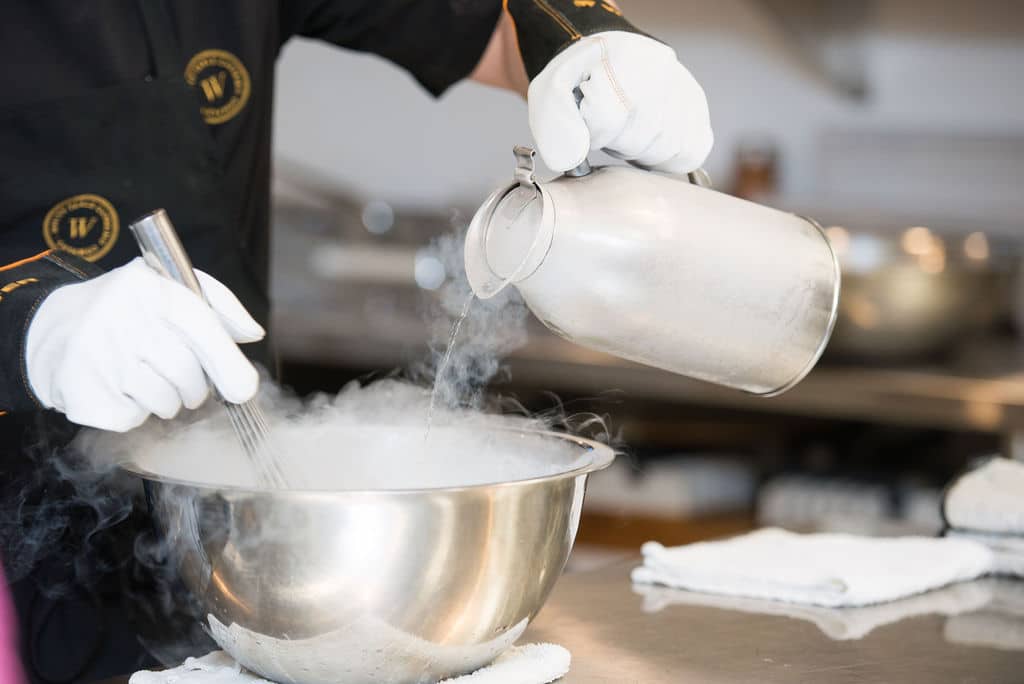 Making nitrogen ice cream for the affogatos in the dessert room later.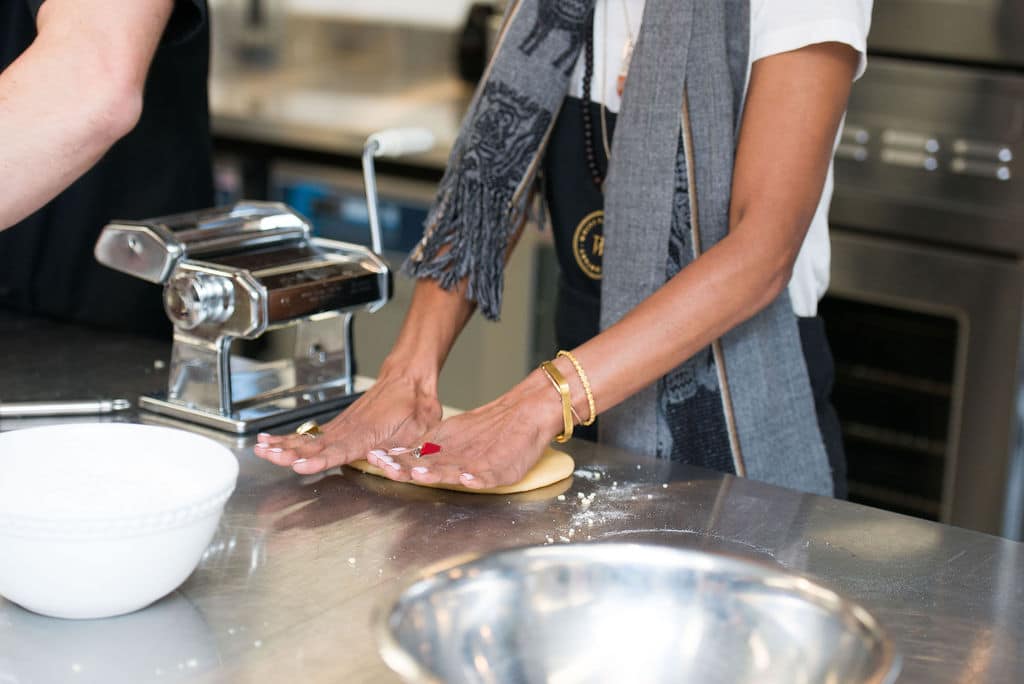 Learning to make pasta like the first course they are about to be served in the surprise plated dinner event.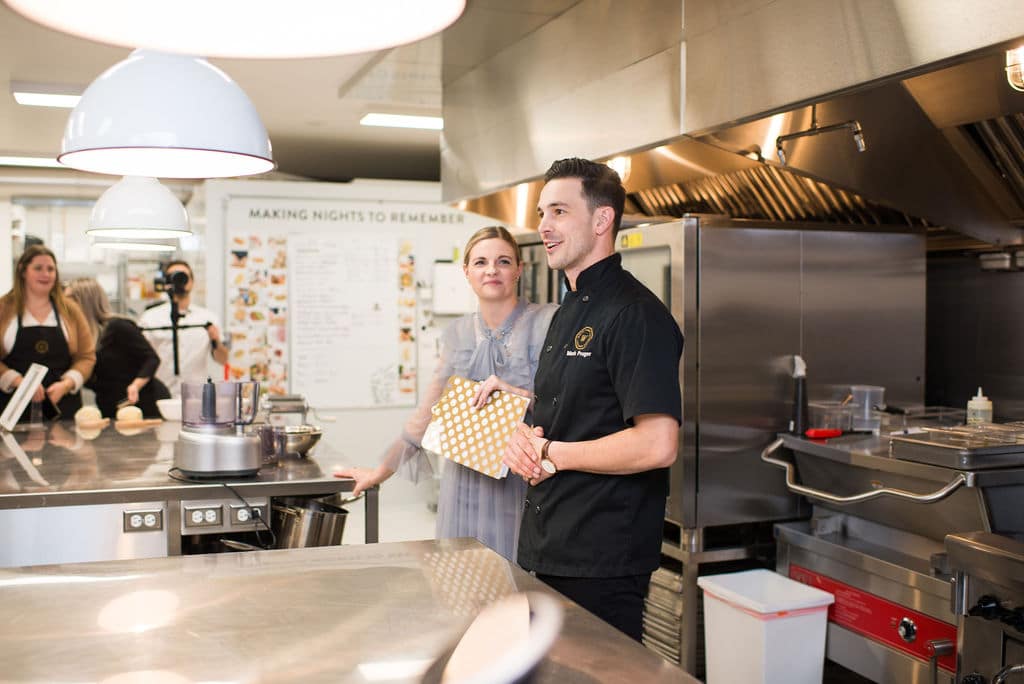 Revealing the Surprise!!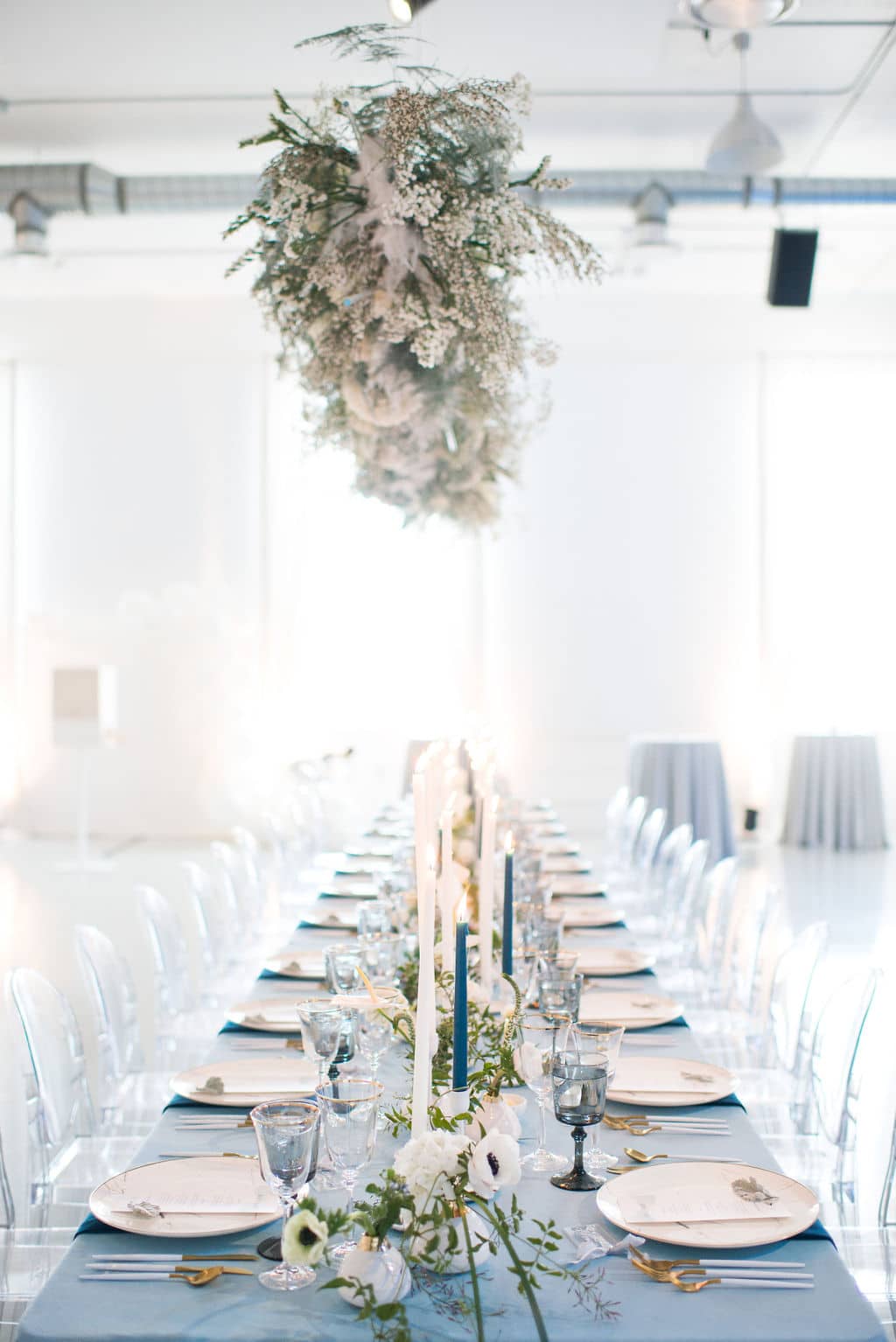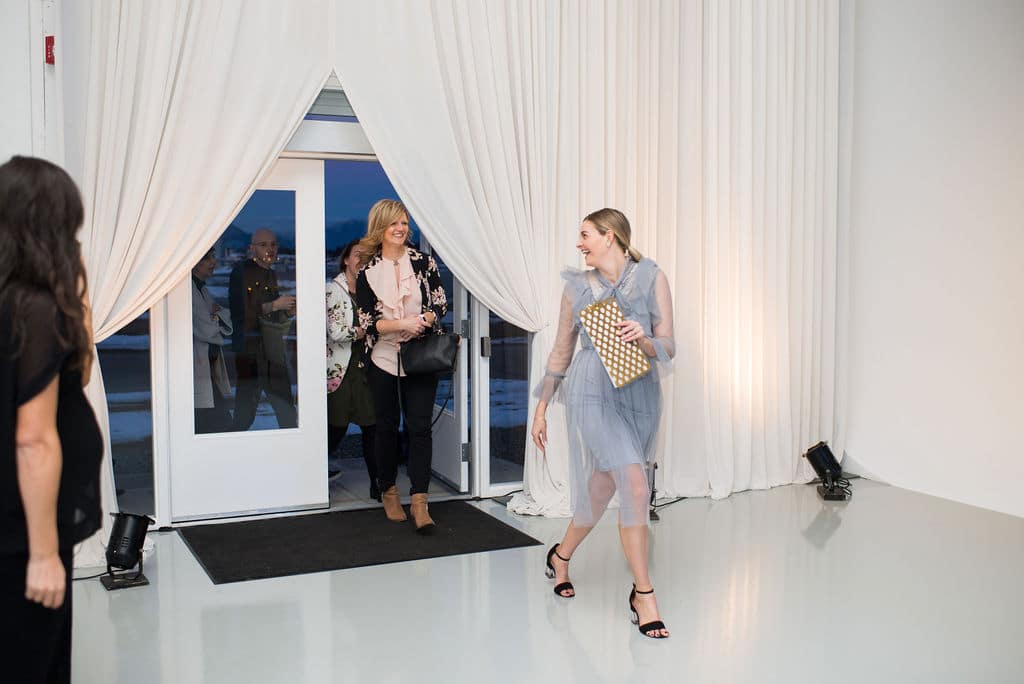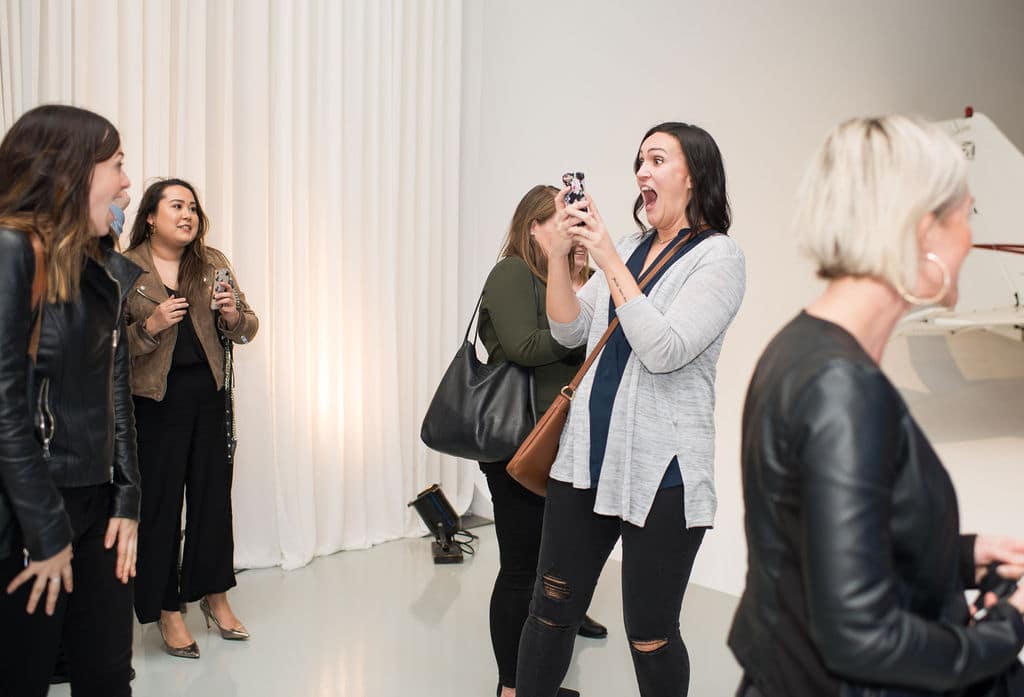 Filosphi Events and Sweetheart Events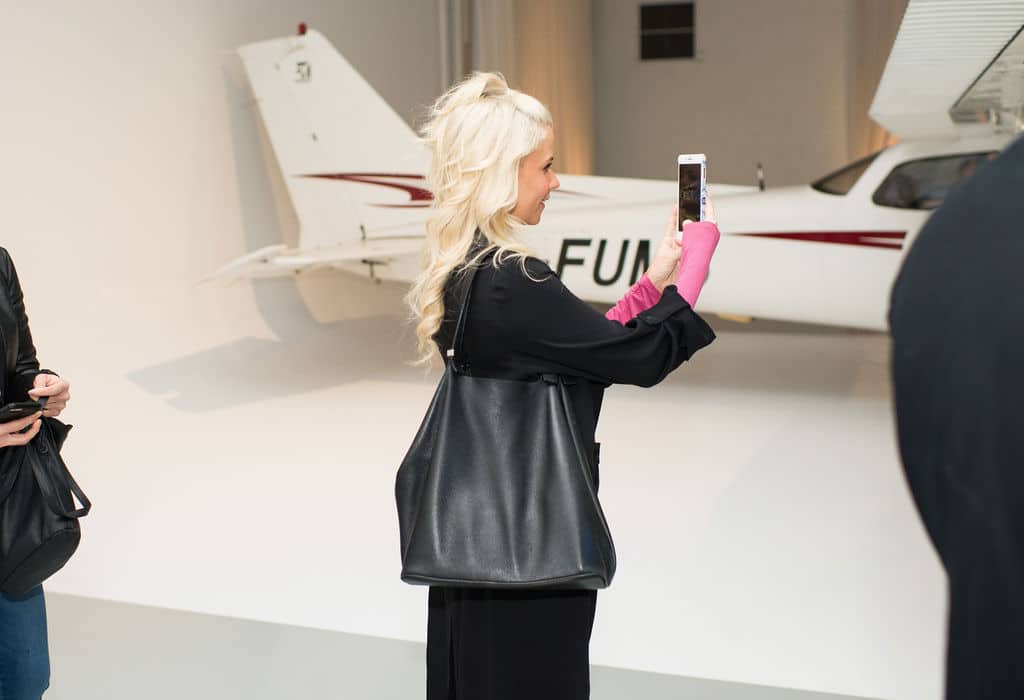 Aly Armstrong
Petite Pearl Events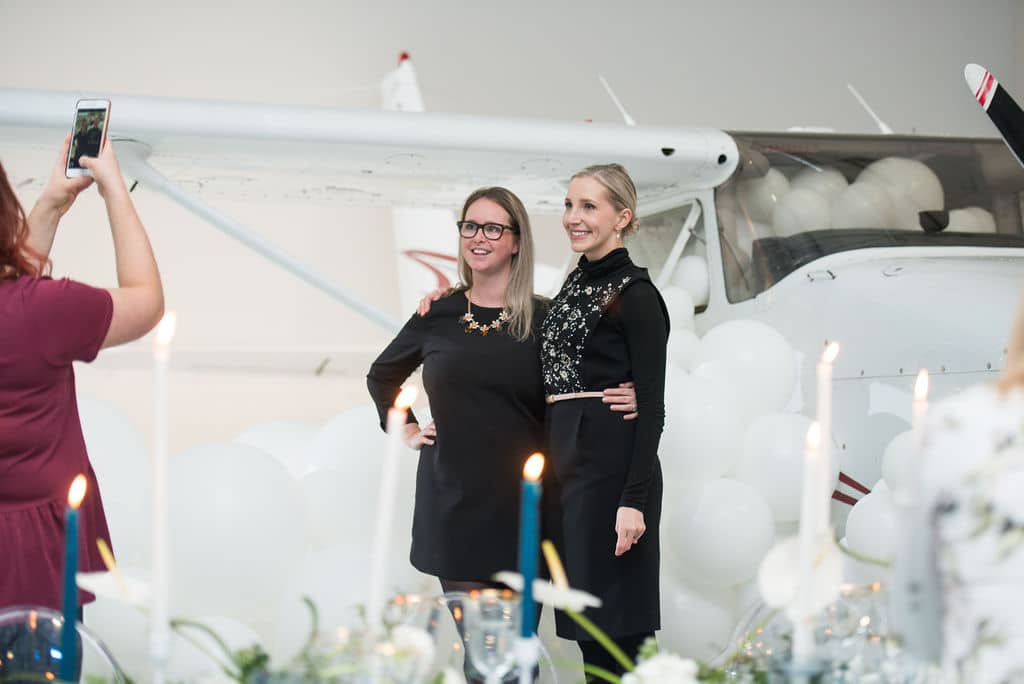 Smitten Events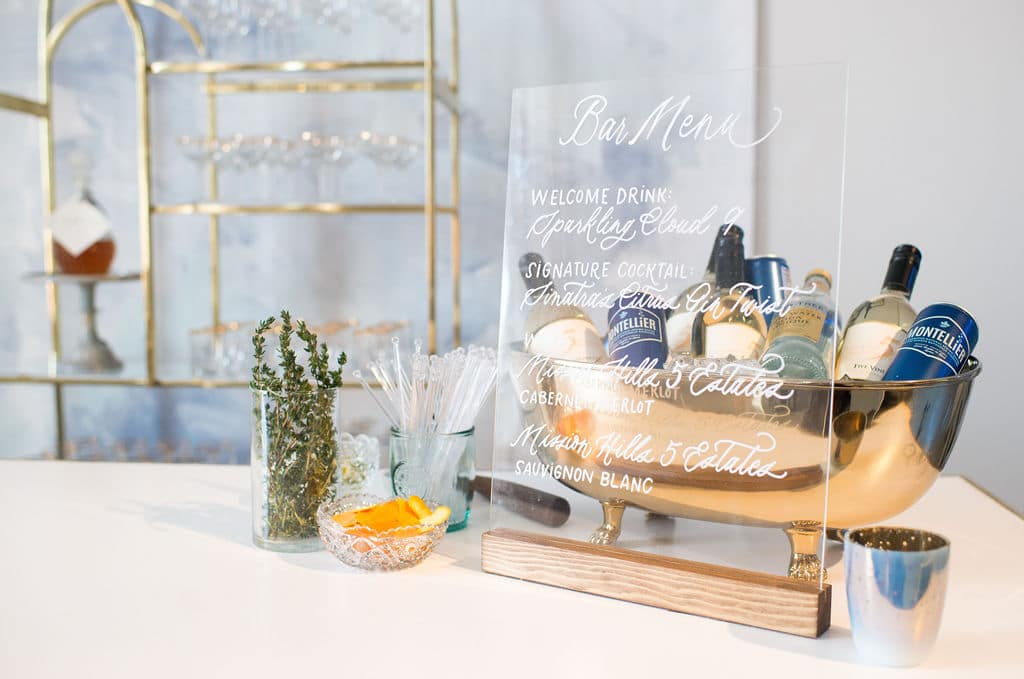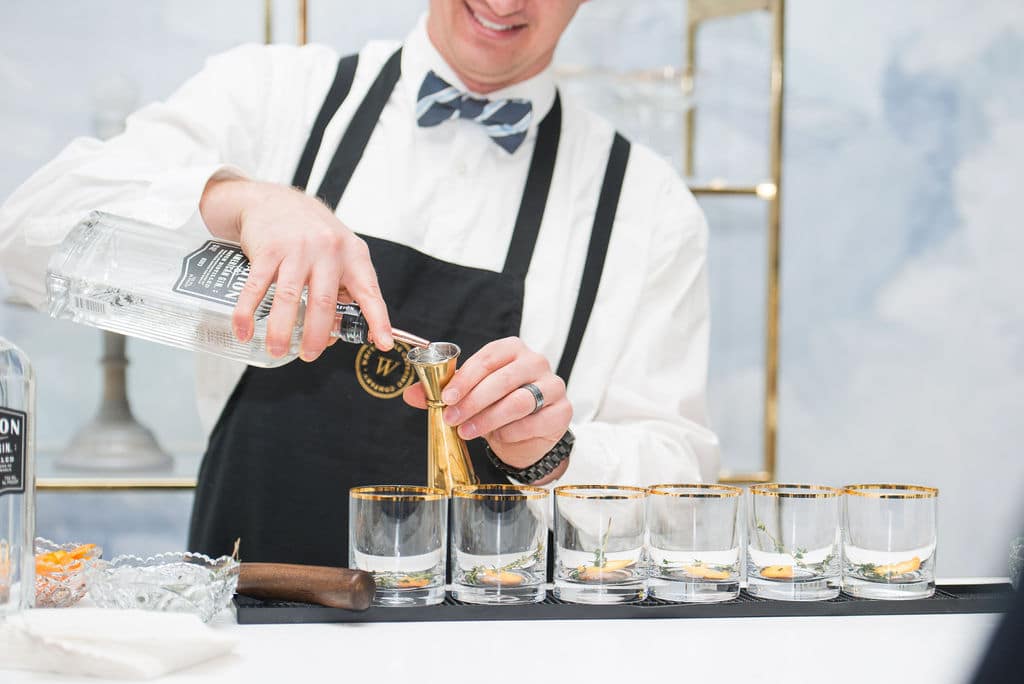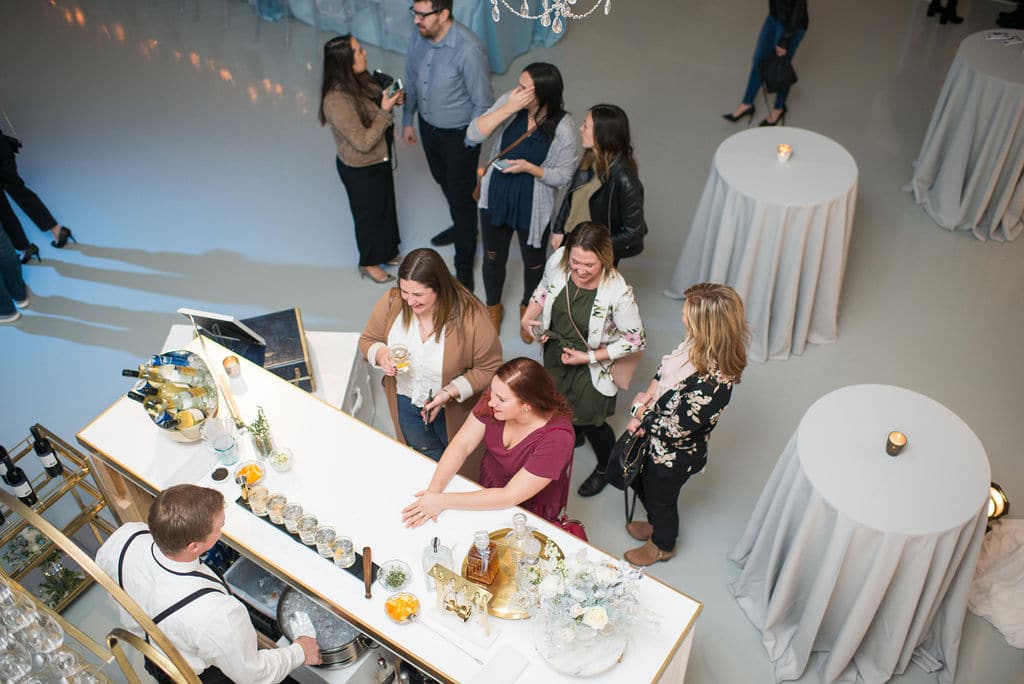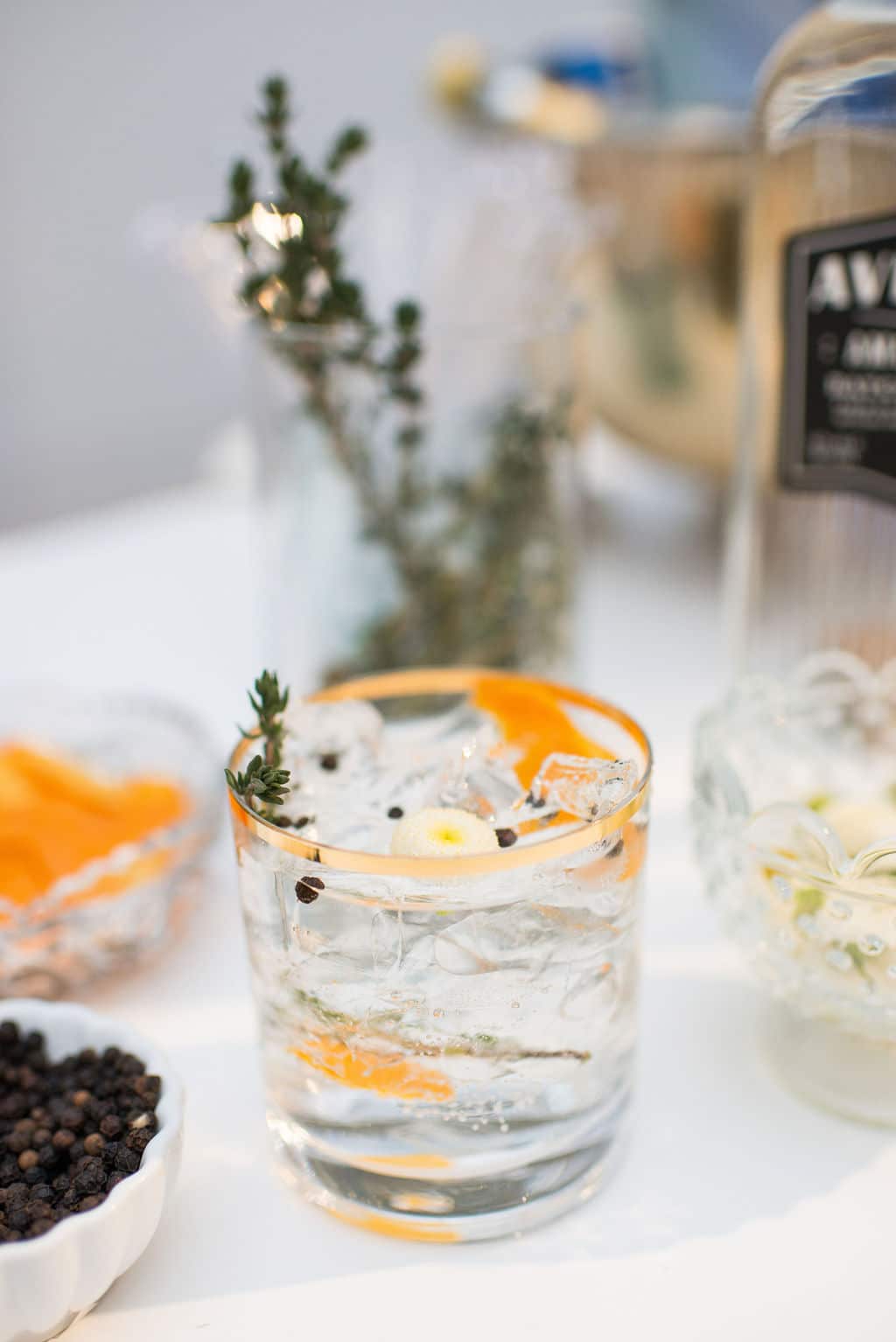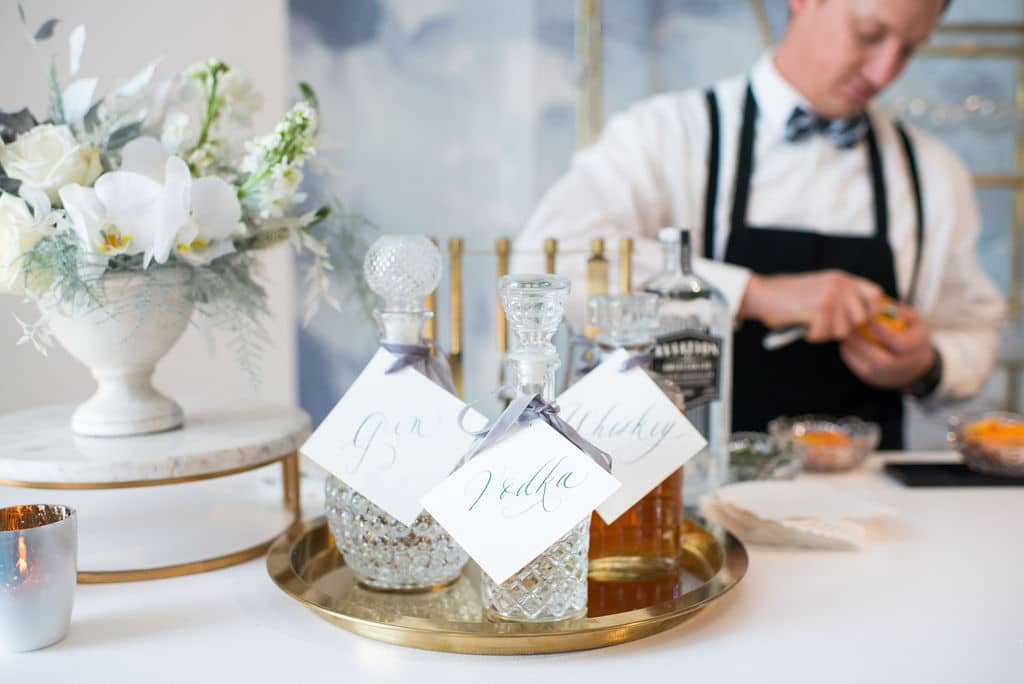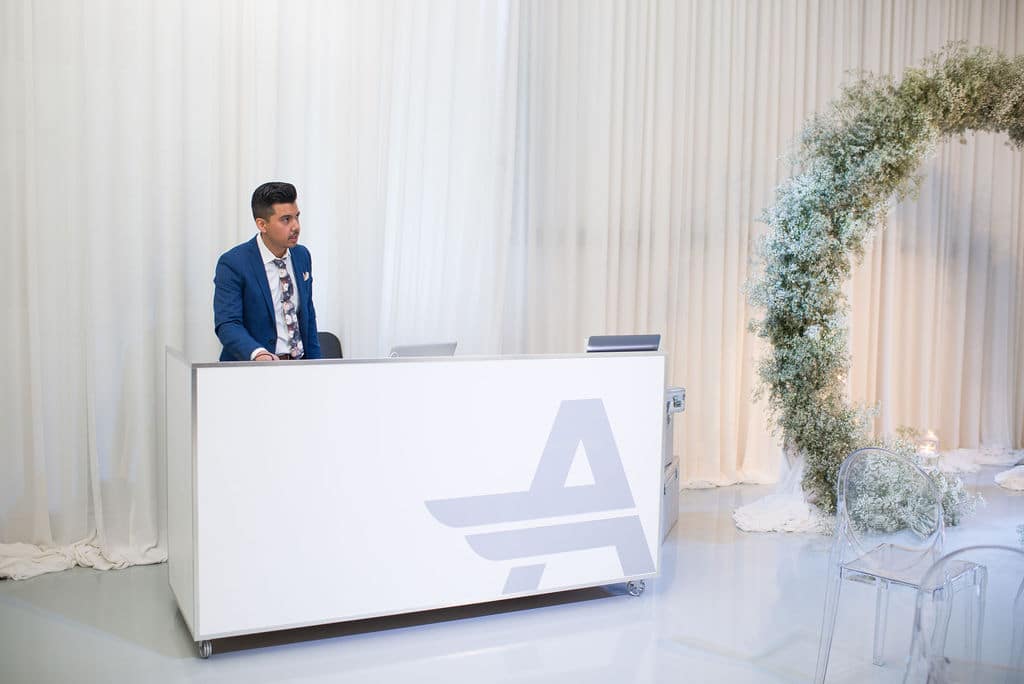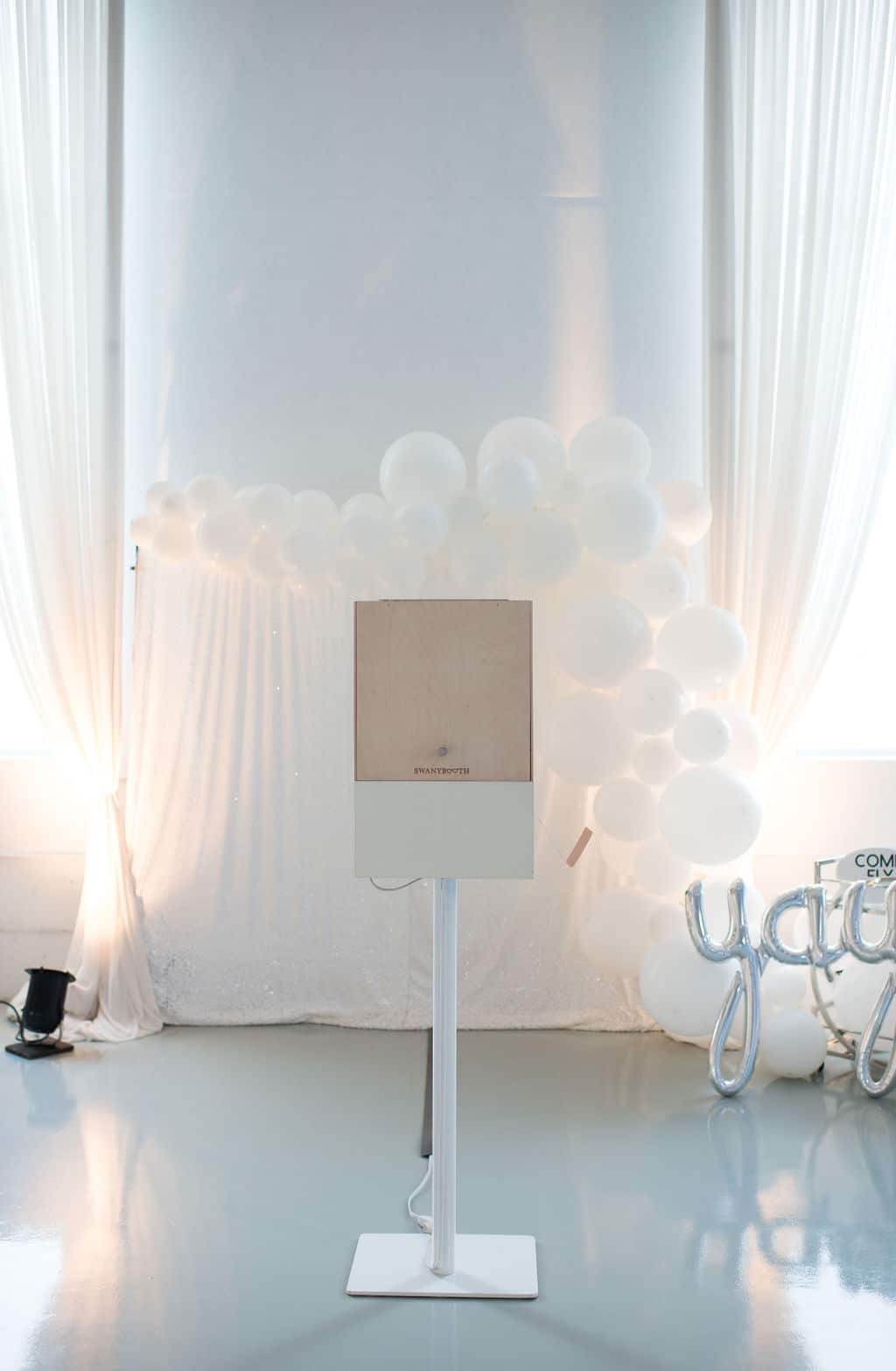 Guests seated for their surprise long table plated dinner: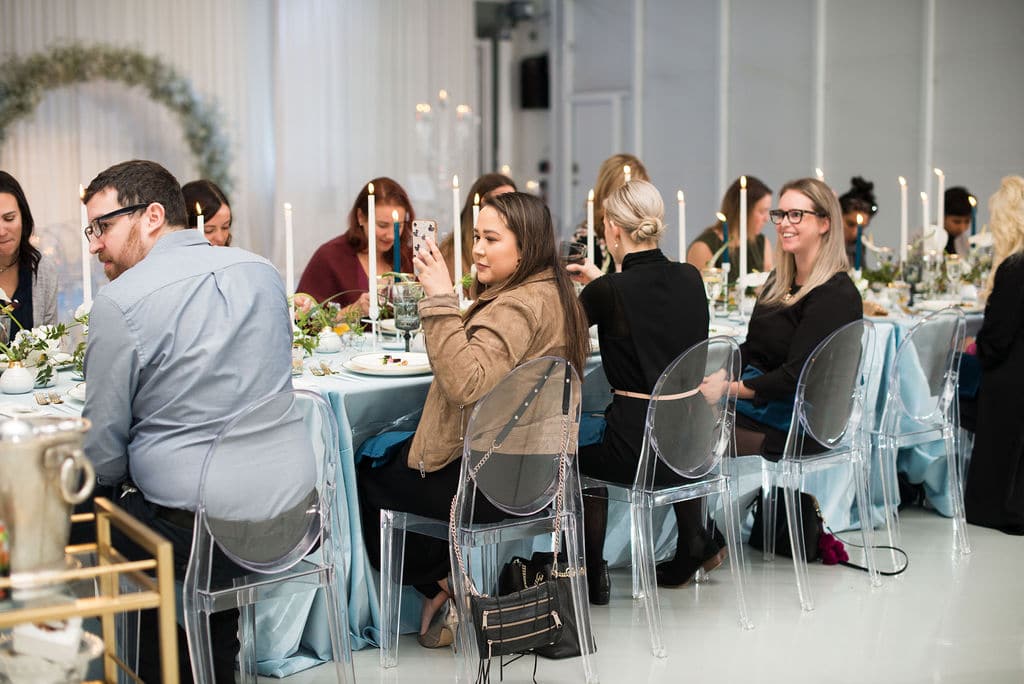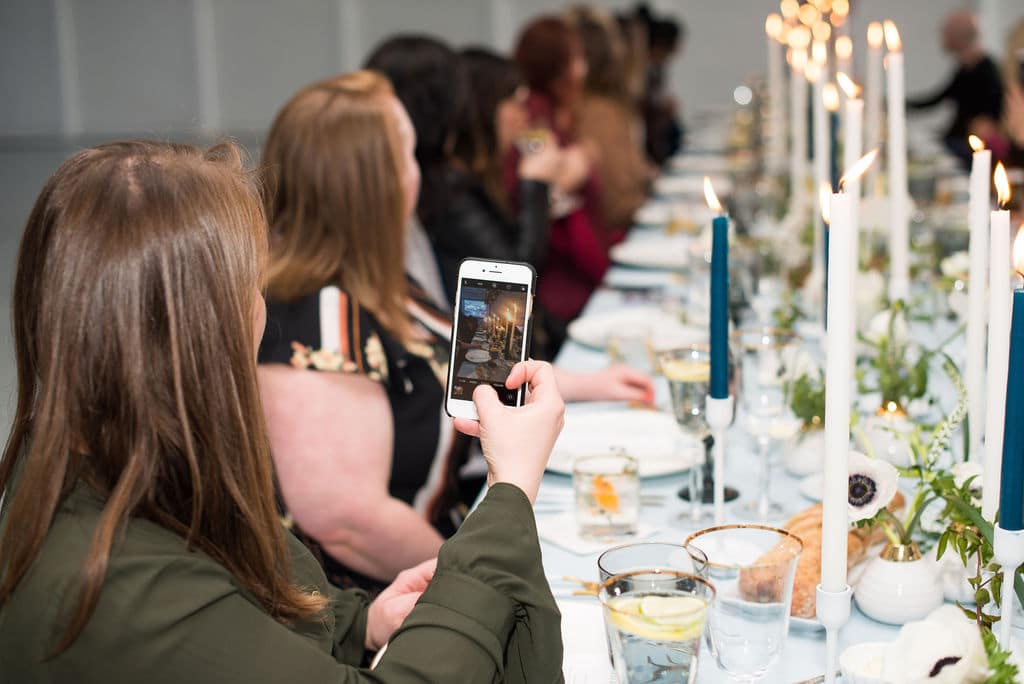 Welcome and in-flight announcements and in-flight service during dinner: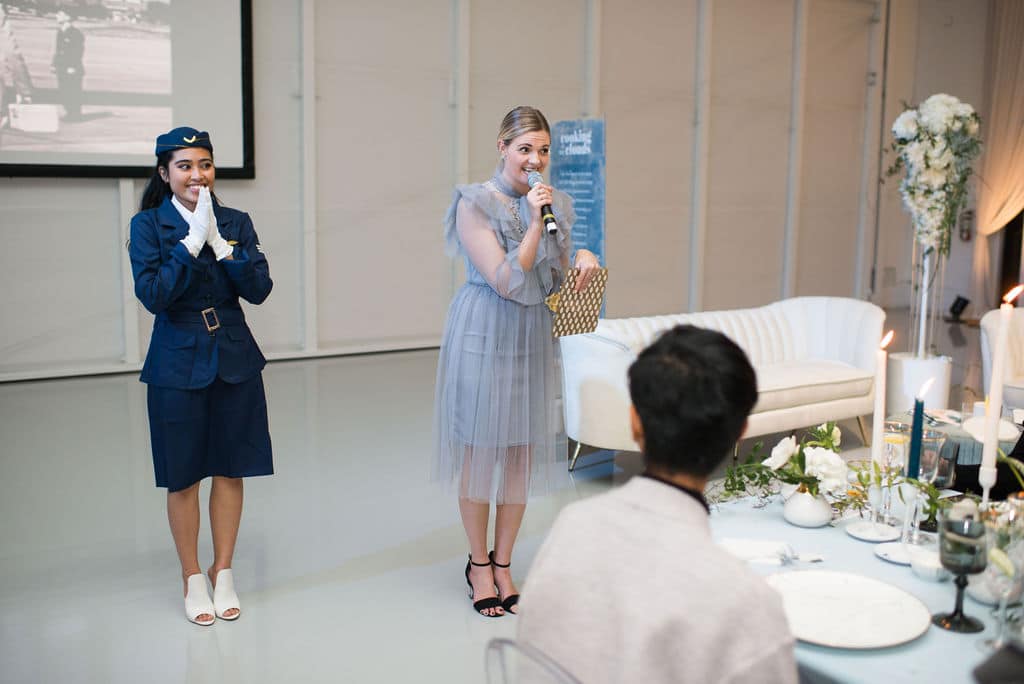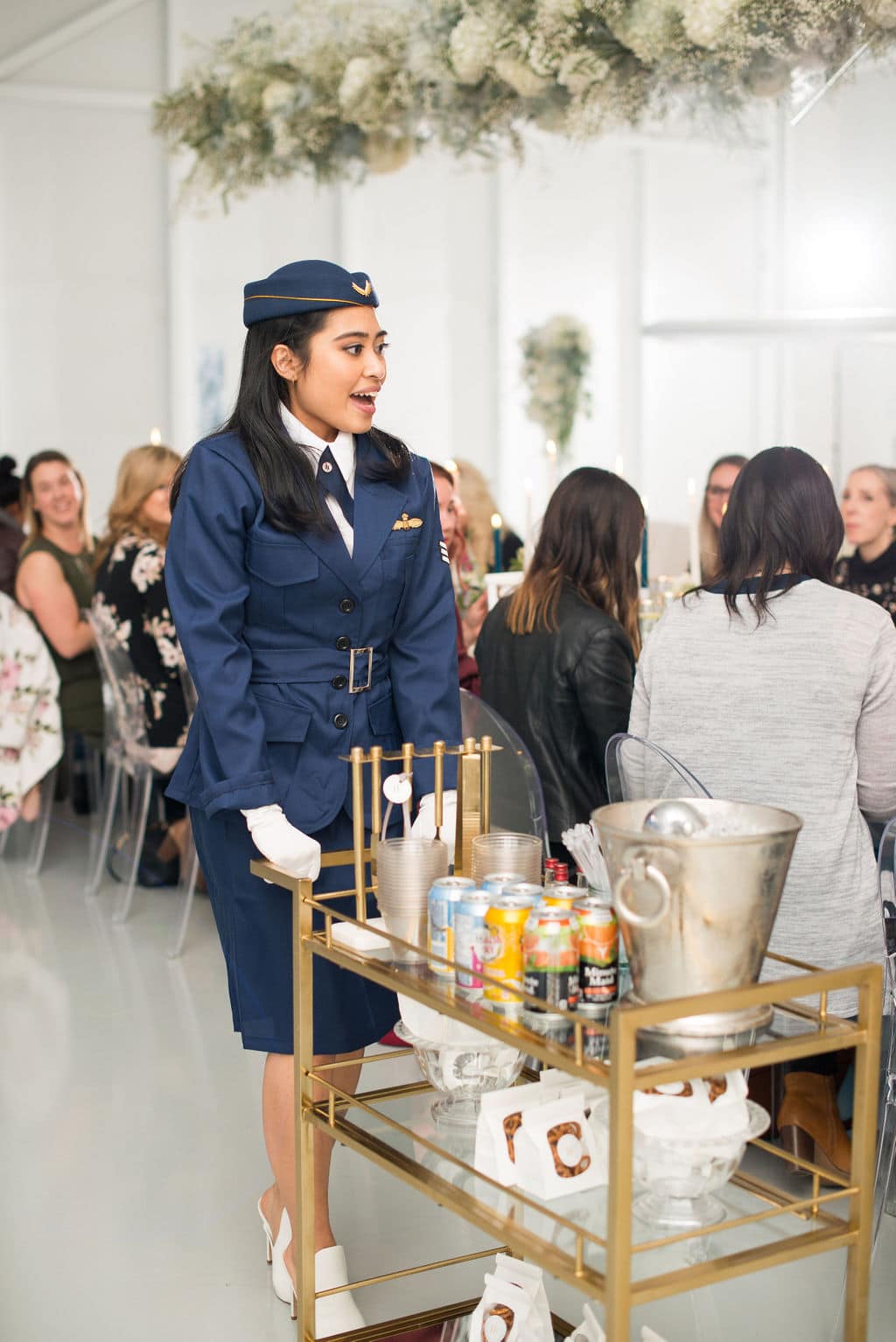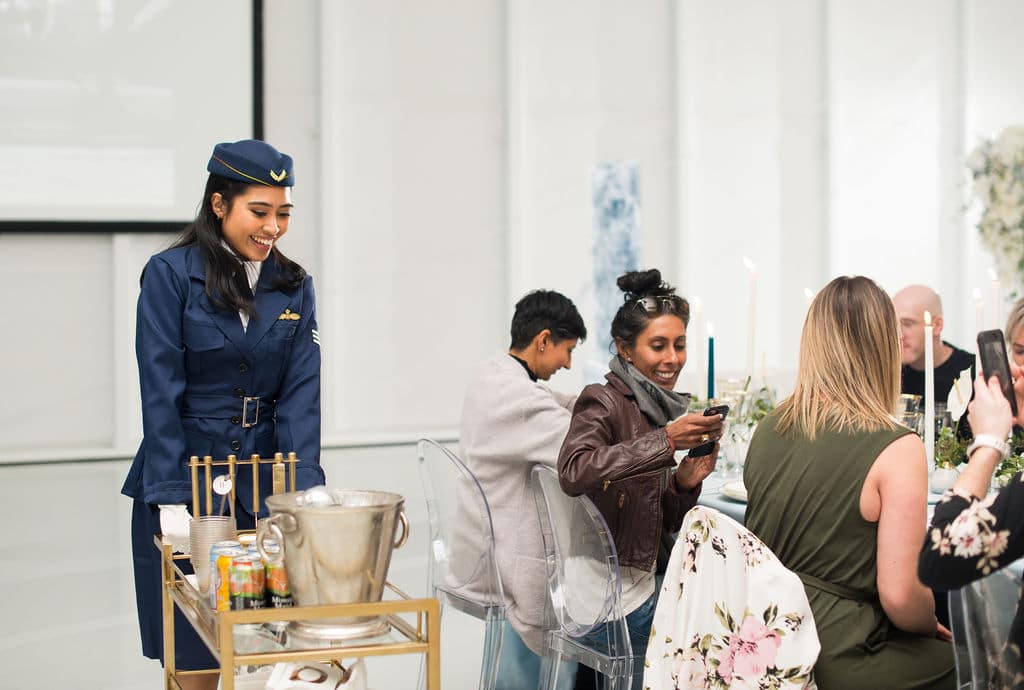 Dinner is served: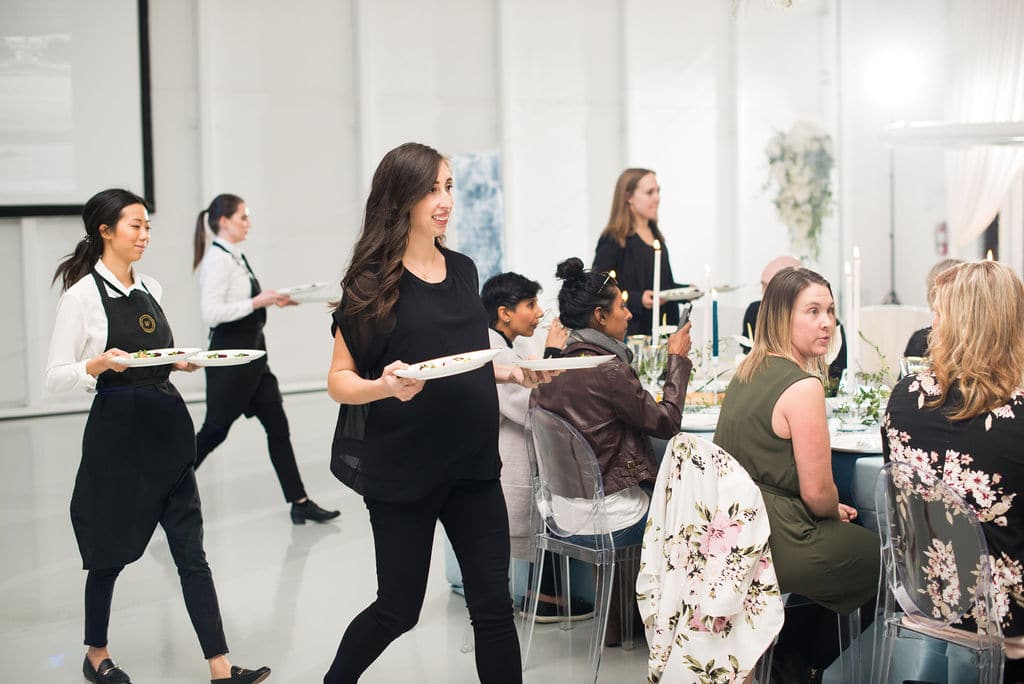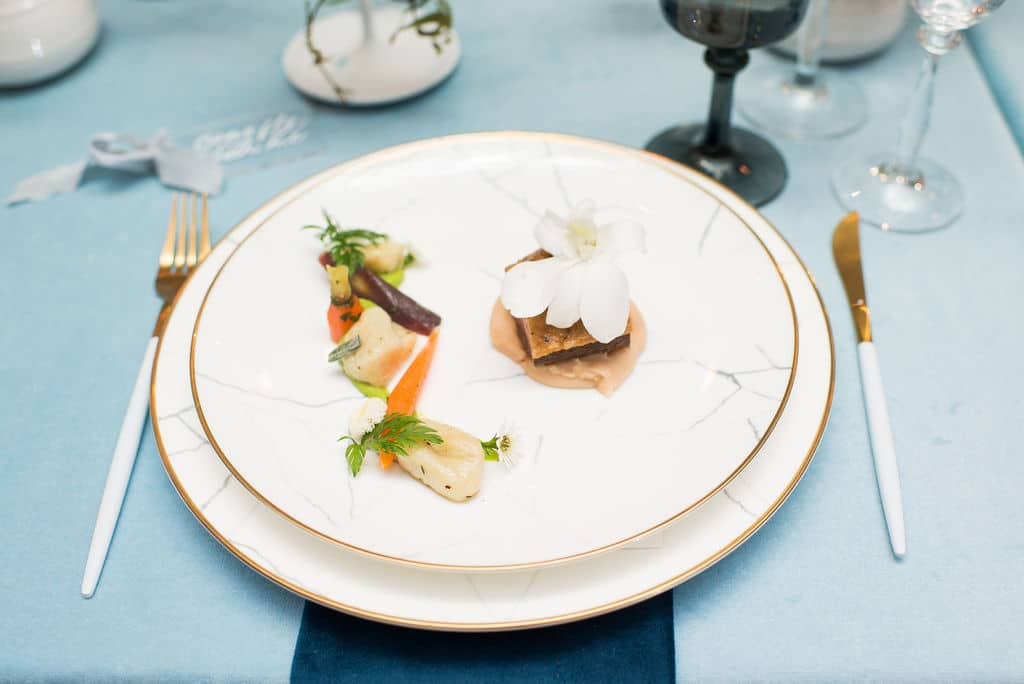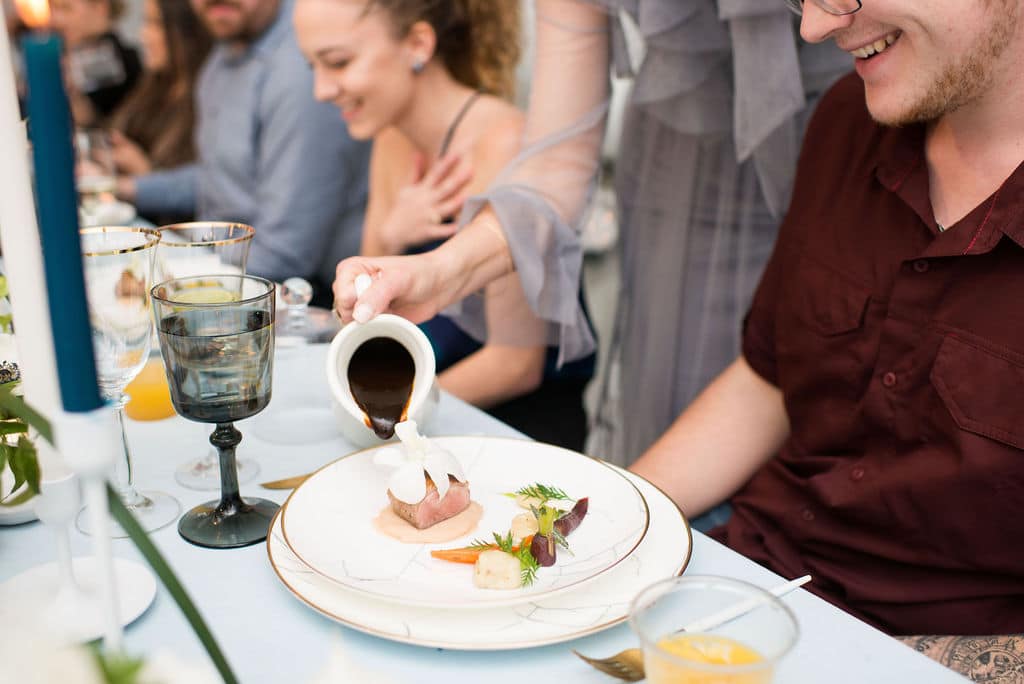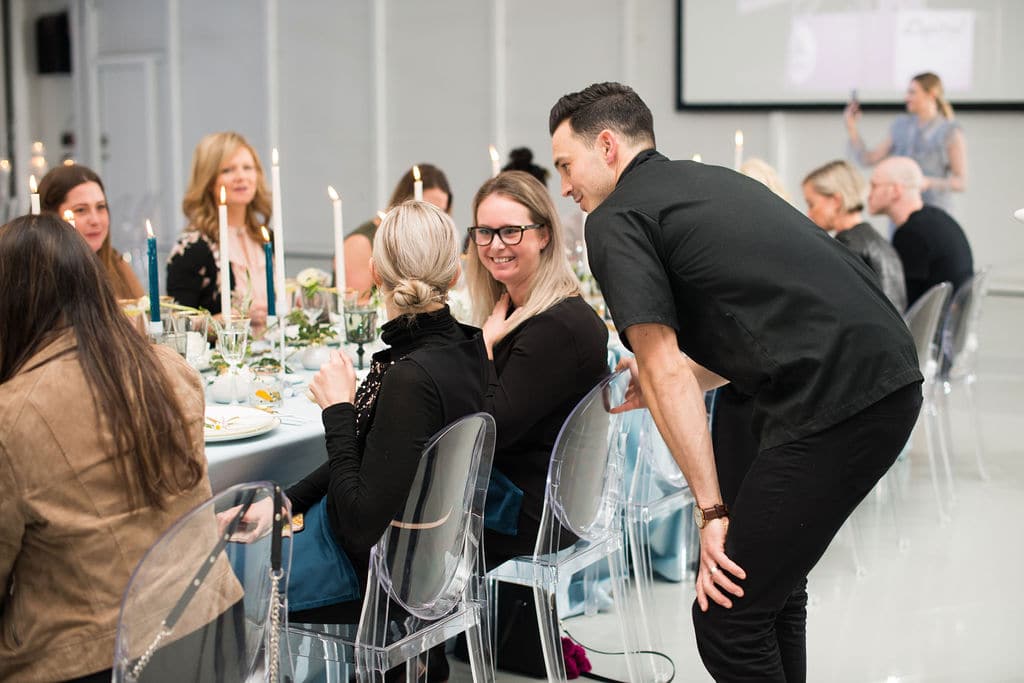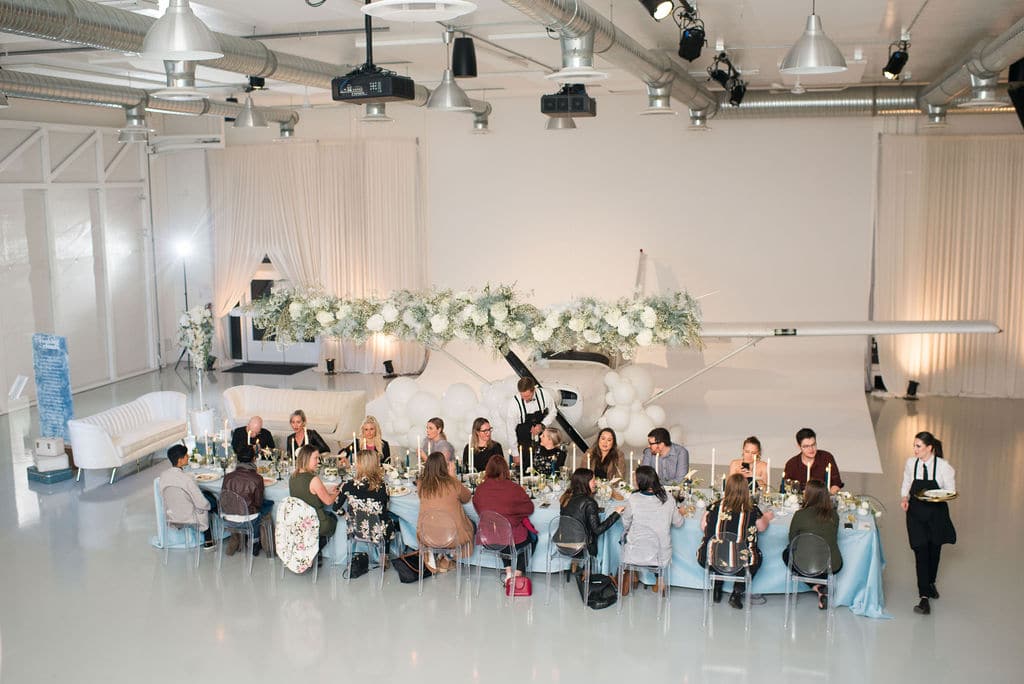 Introduction to Airside Event Spaces: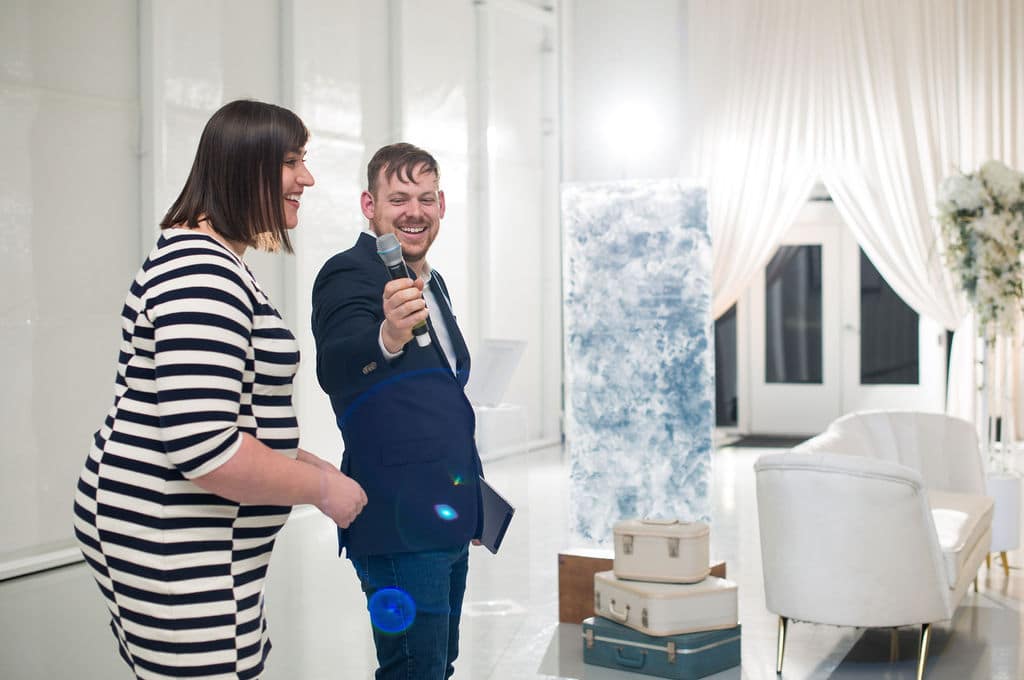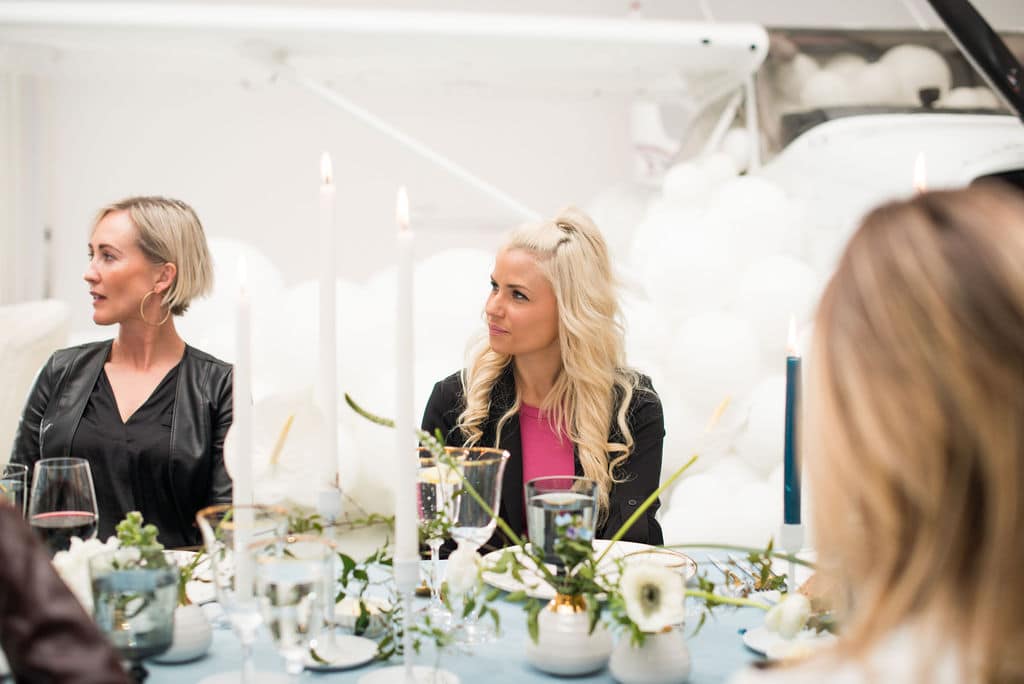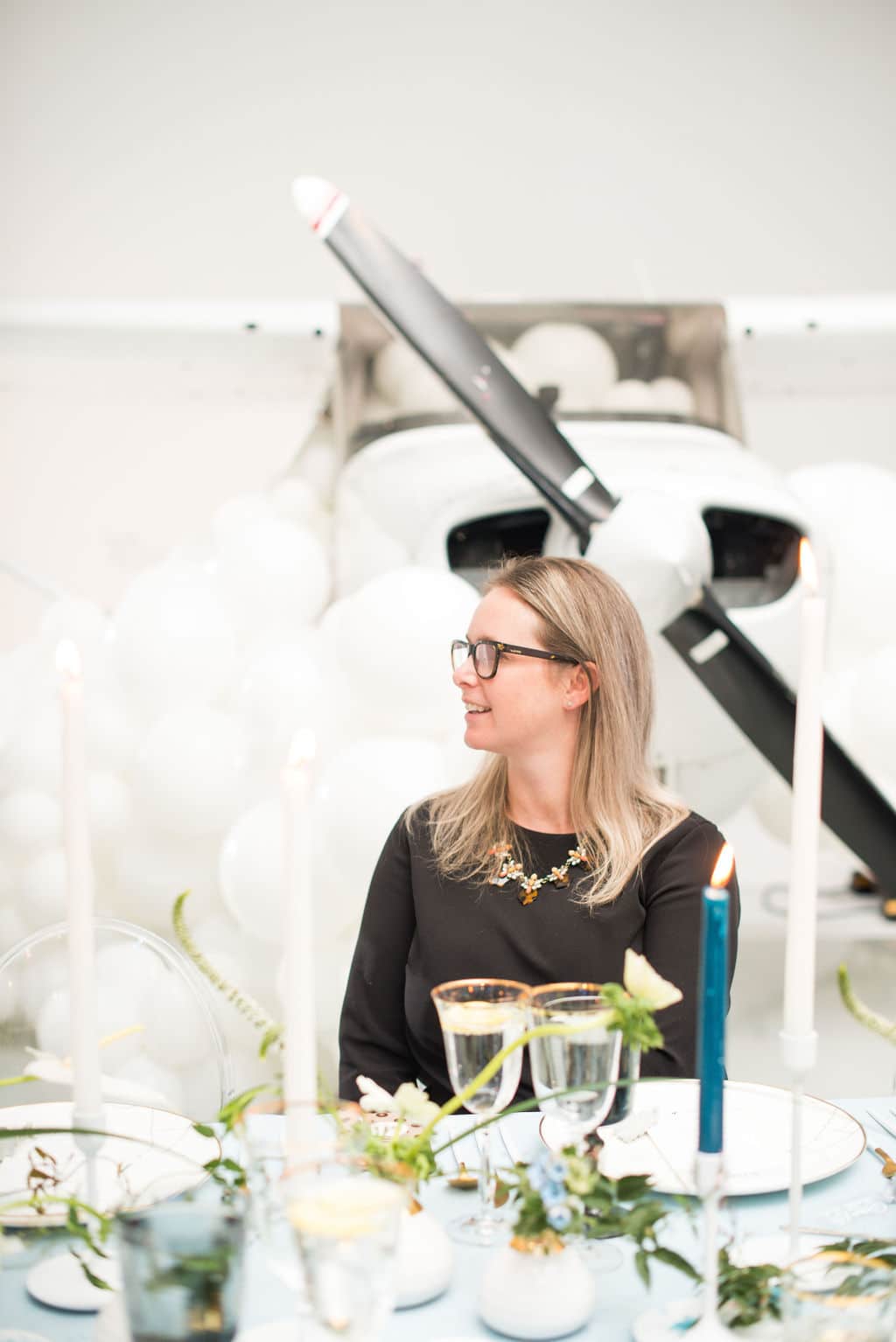 Last surprise of the evening. It's a moving dinner! Moving to the dessert room for dessert!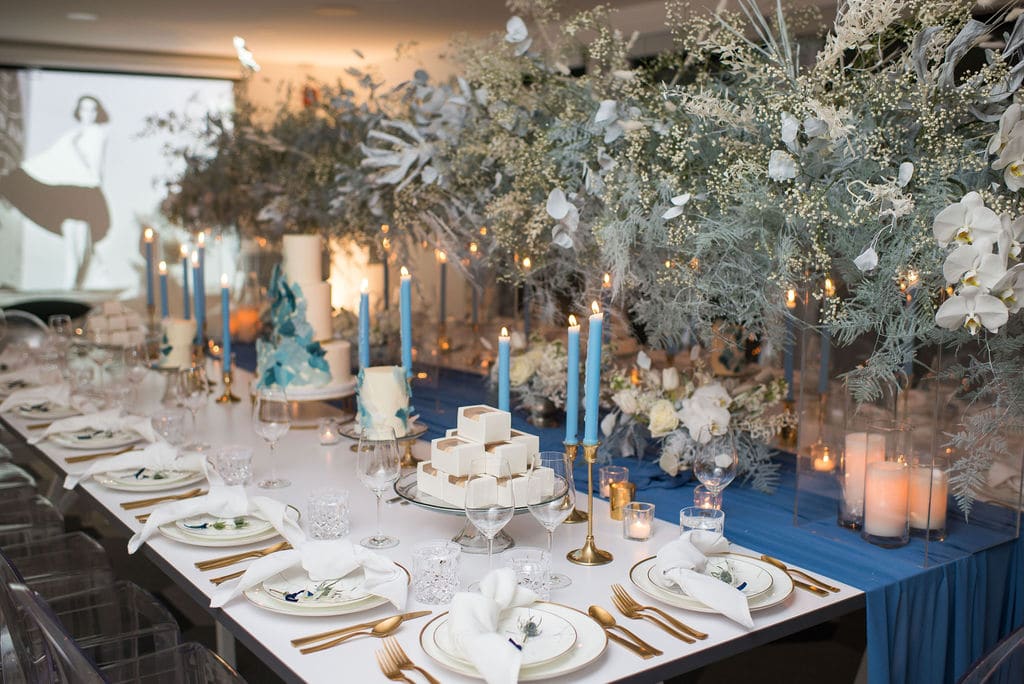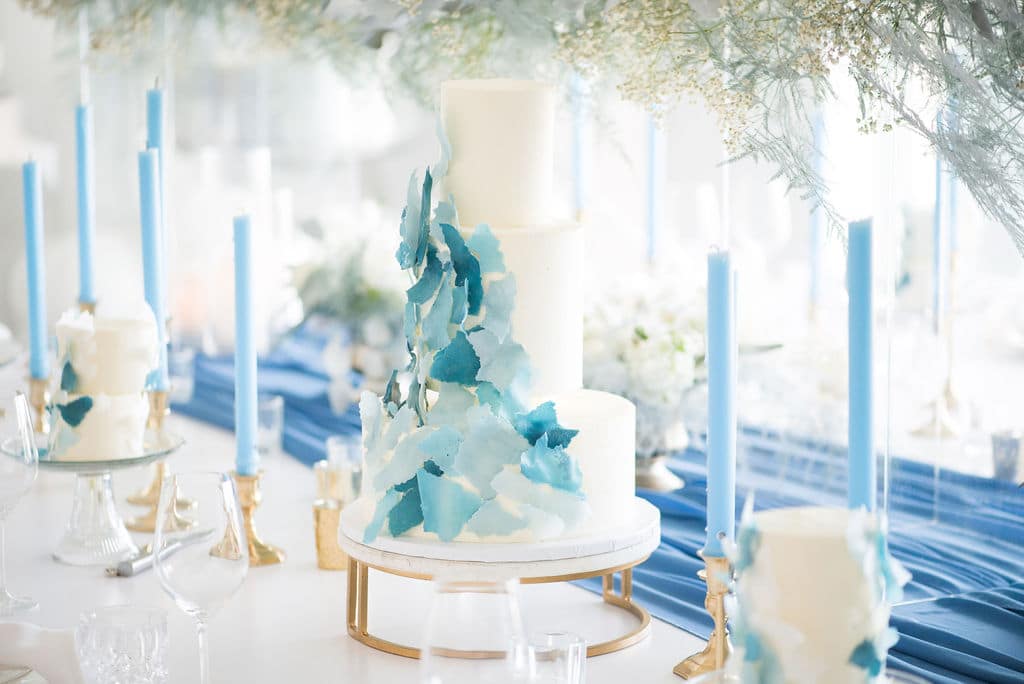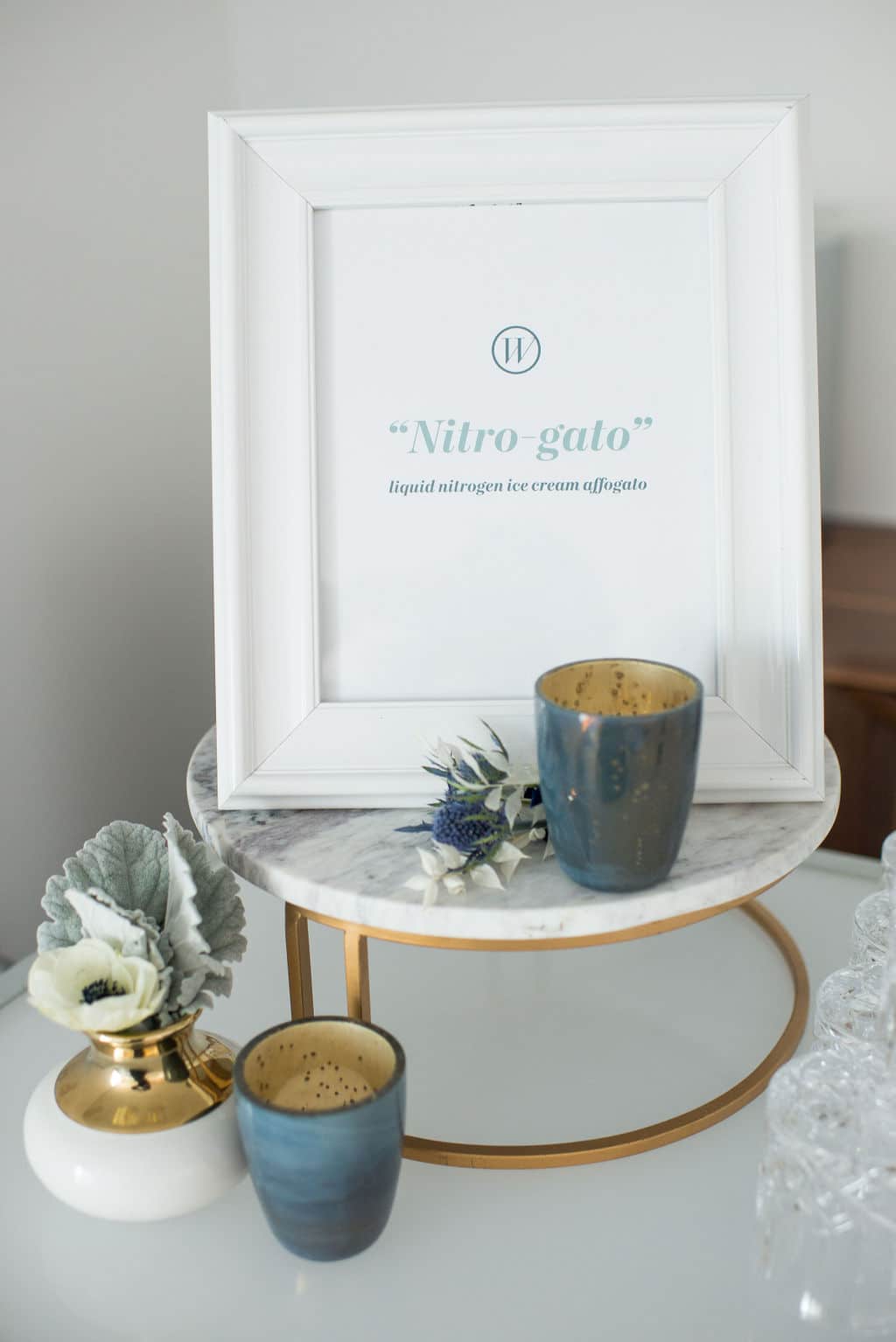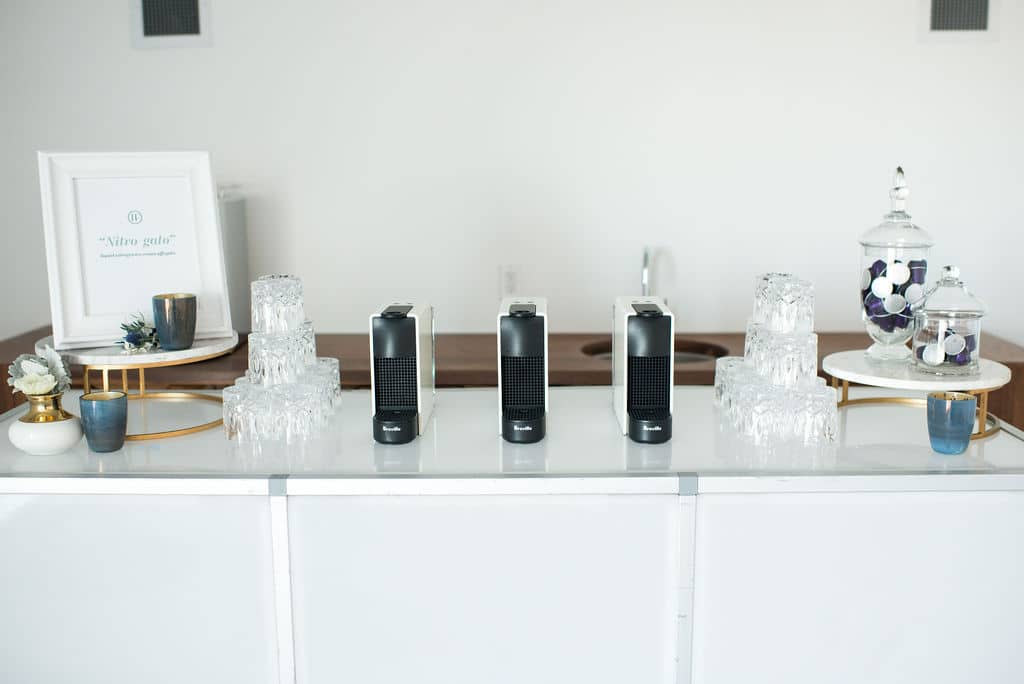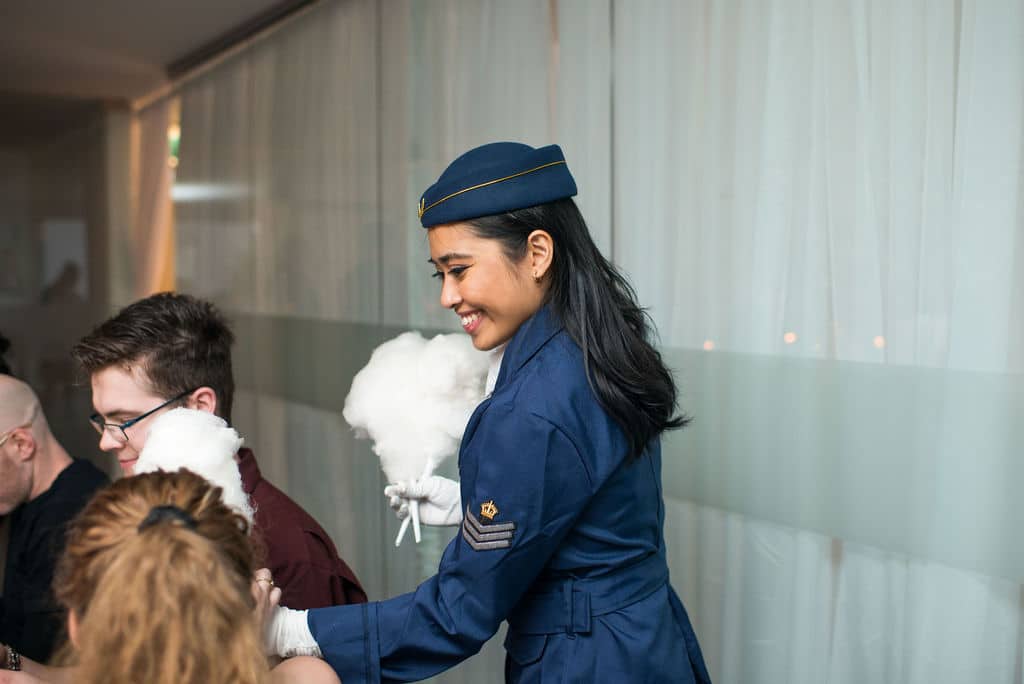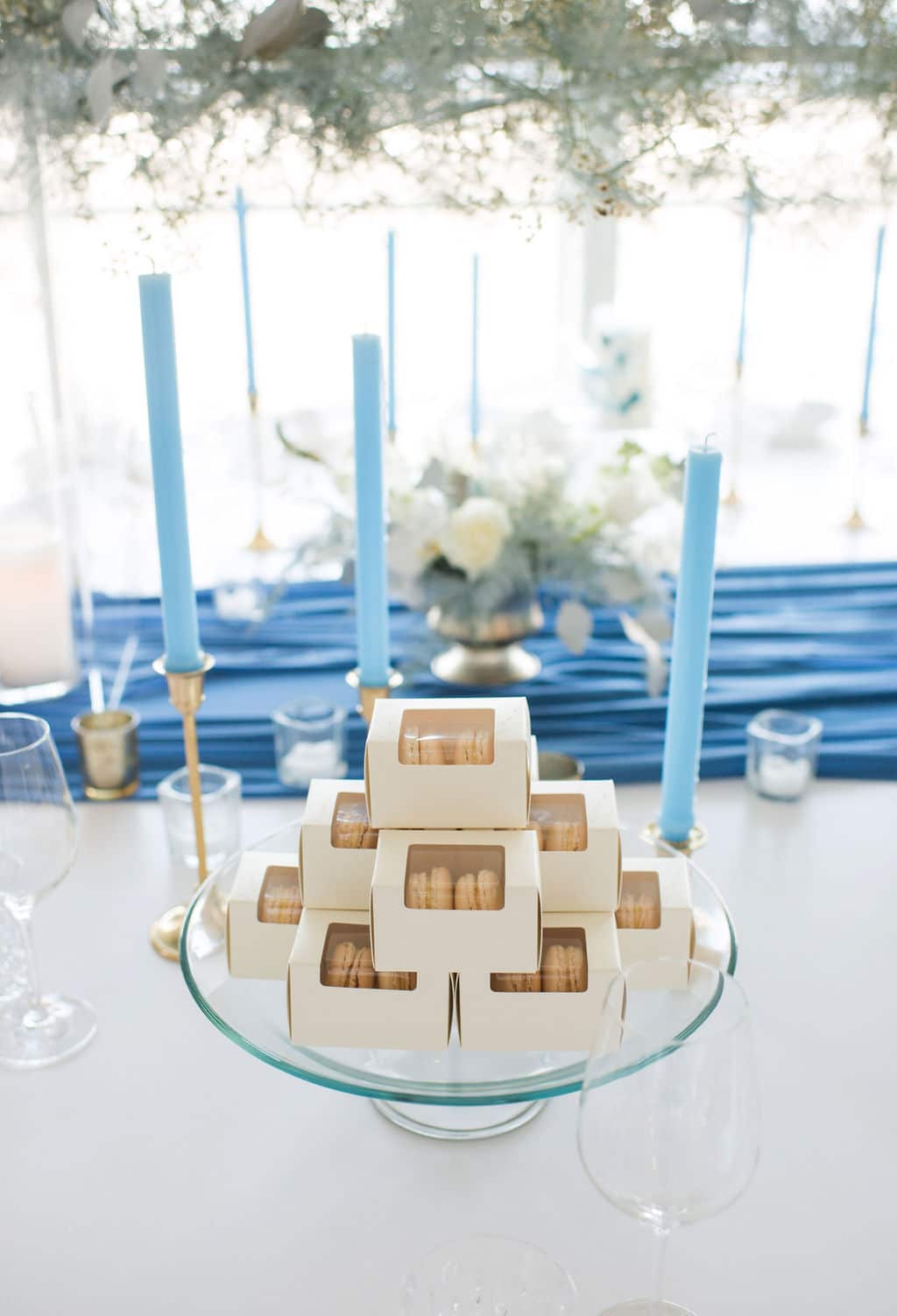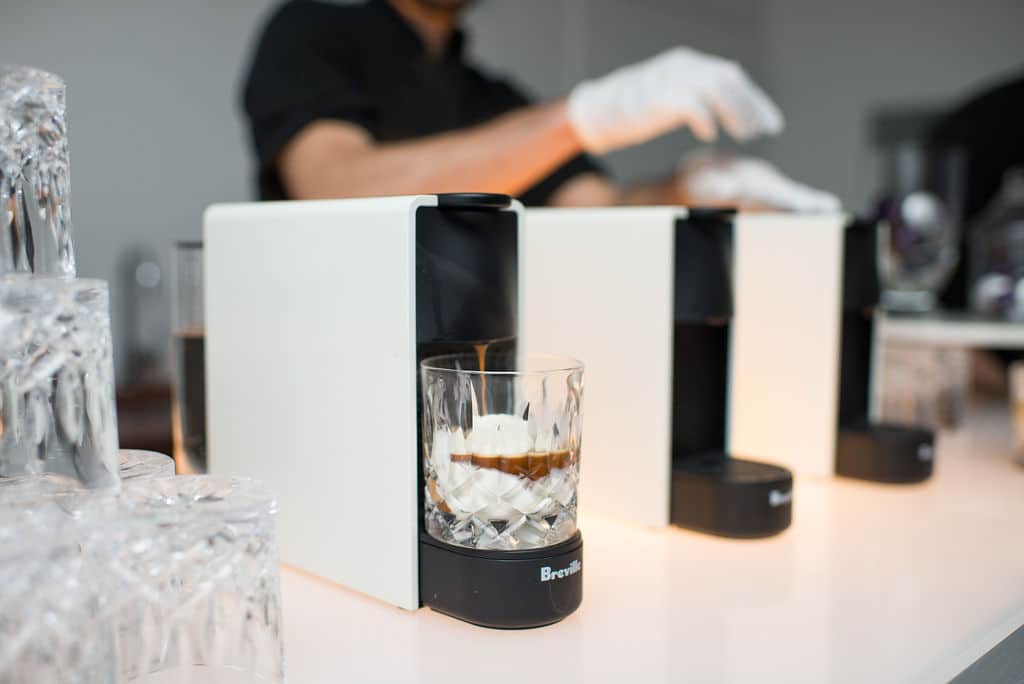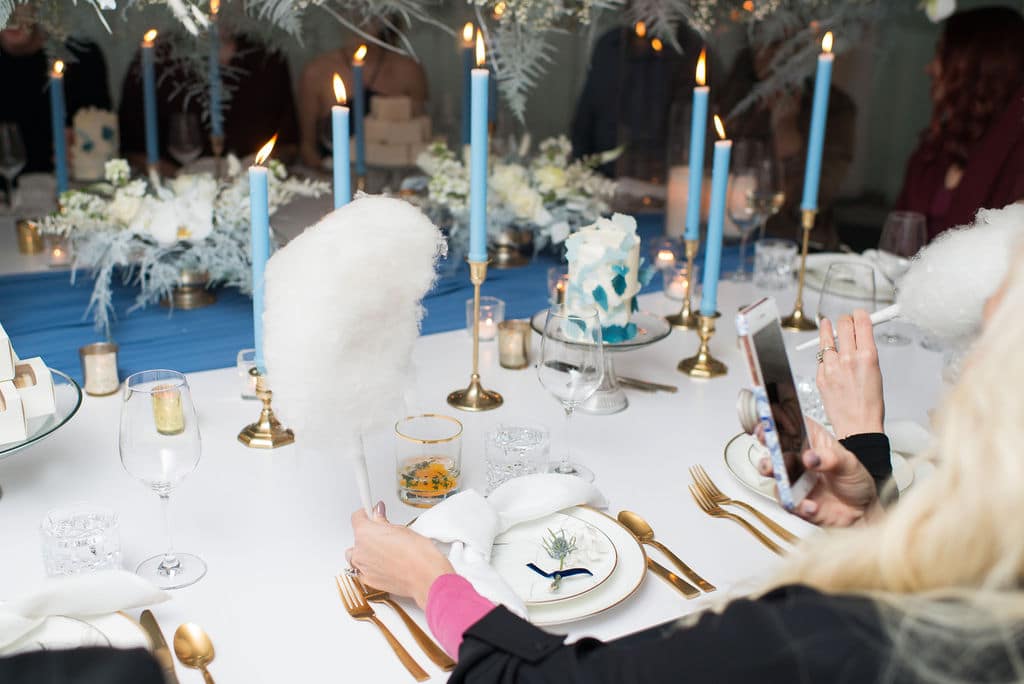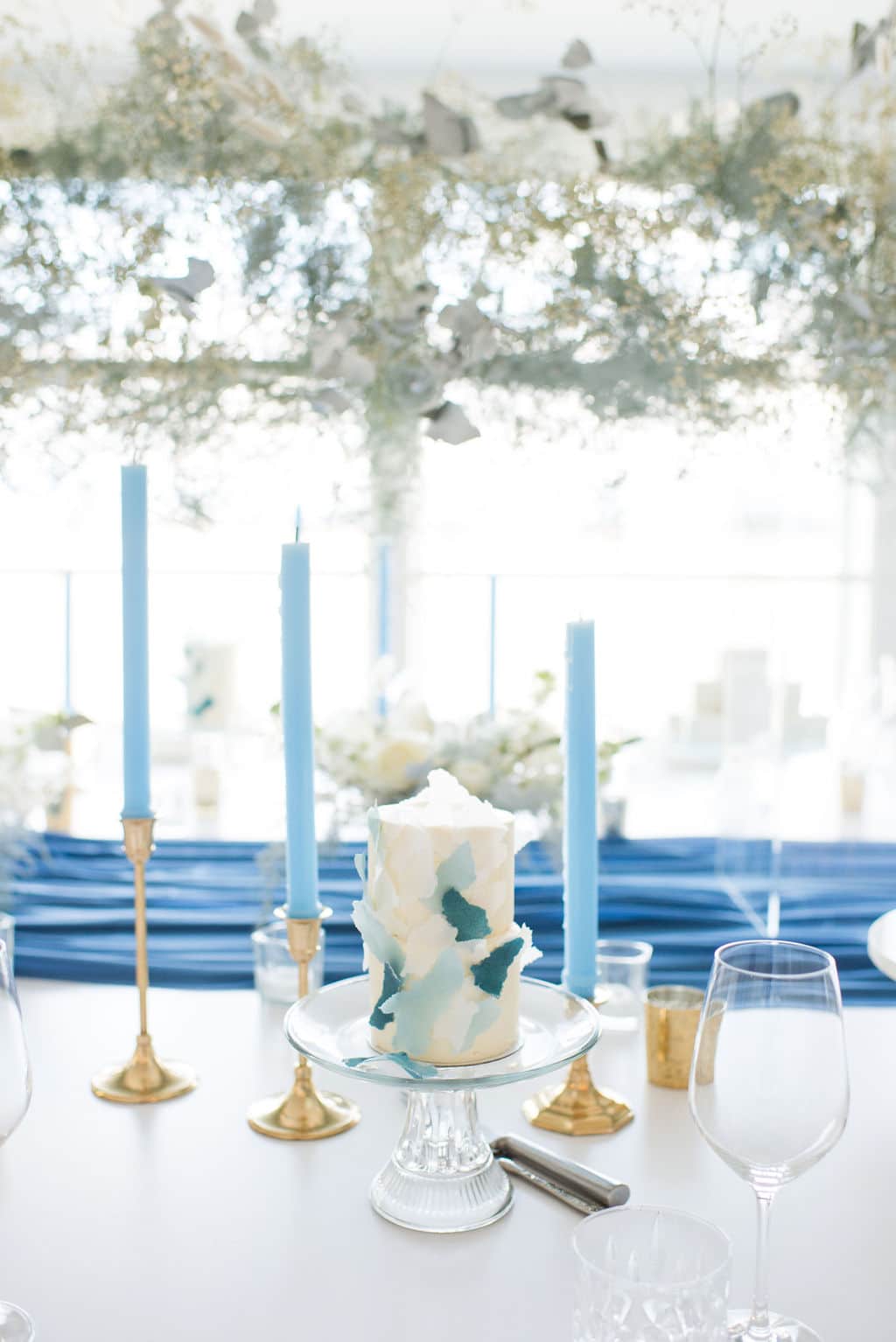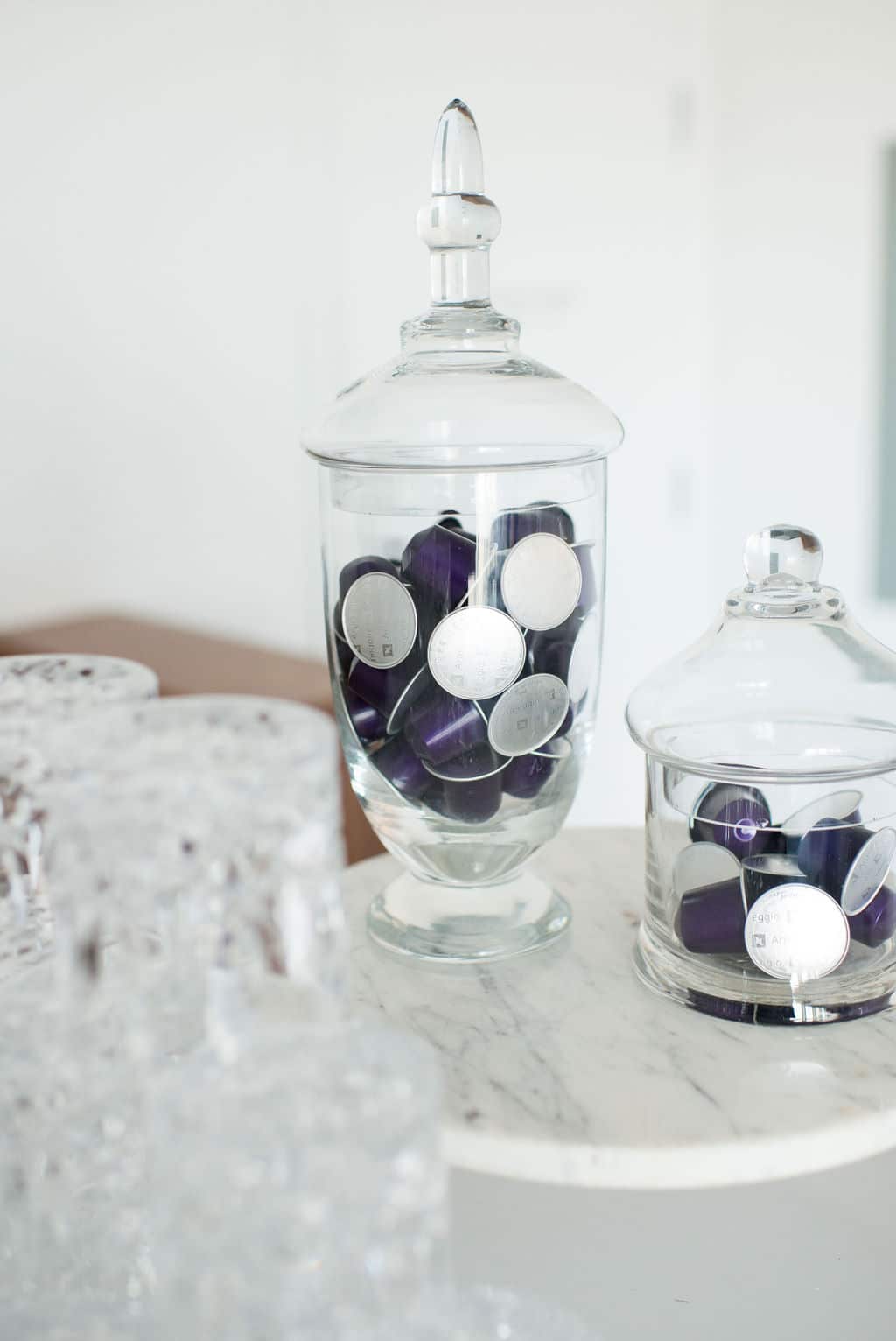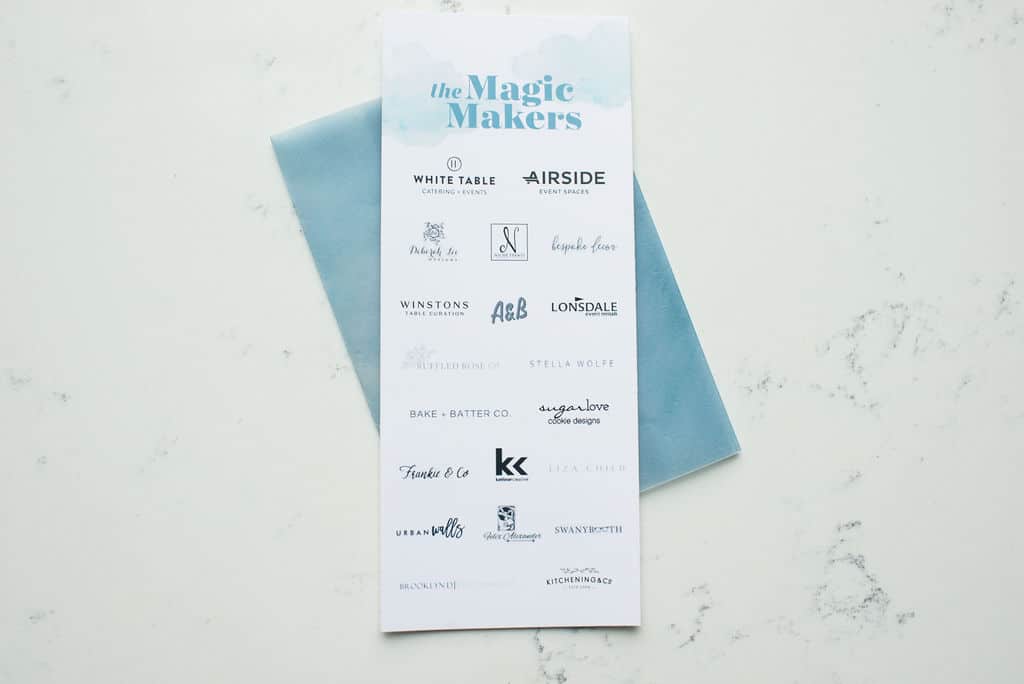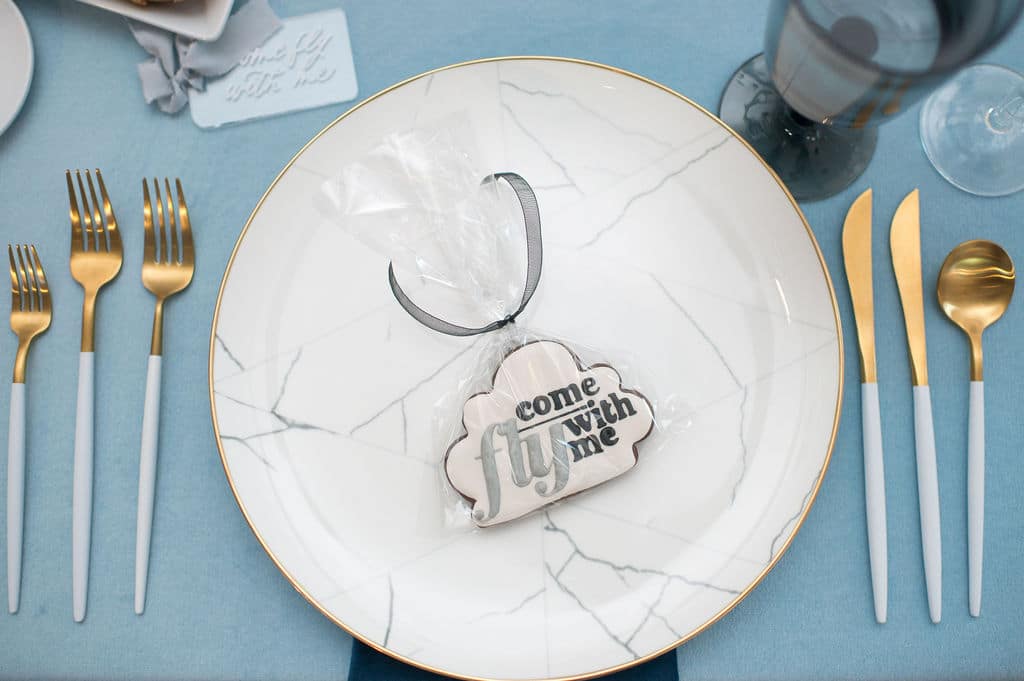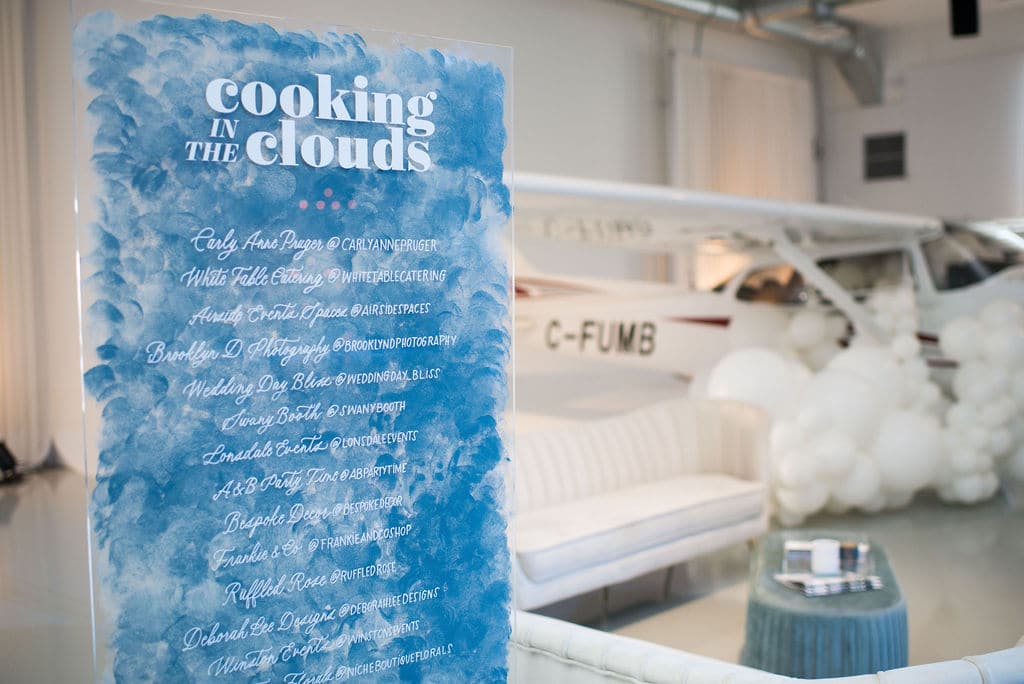 Thank you to all the vendors who helped make this night happen!
Creative Director: @carlyannepruger of @whitetablecatering
Event Coordination, Catering, Cooking Lesson, Affogato, In-flight Service, Bar, Cotton Candy: @whitetablecatering
Venue, Stationary, lighting: @airsidespaces
Photography: @brooklyndphotography 
Videography: @weddingday_bliss (https://www.brooklyndphotography.com/)
Photobooth: @swanybooth
Gold flatware, king tables, sky bars, wine glassware, flutes, grey linens: @lonsdaleevents
Ghost chairs, champagne saucers (welcome drink), tumblers: @abpartytime
Lounge furniture, suitcases, bar + back bar, decanters: @bespokedecor
Balloons: @frankieandcoshop
Draping + ceremony set-up: @ruffledrose
Main table + room florals + bridal bouquet for shoot: @deborahleedesigns
Main table decor, velvet linens, specialty glassware and dessert table plates: @winstonsevents
Upstairs Dessert long table decor, draping and florals: @nicheboutiqueflorals
Cake and mini cakes: @bakebatterco
Cotton Candy Machine: @thepopcornguy
Large Vendor Sign, Acrylic place cards, Acrylic bar menu: @lizachild
DJ: @abbotsforddj
Balloon lights with stands: @kettnercreative
Ceremony backdrop and decals: @urbanwalls
Ribbon: @stellaandwolfe
Cookies: @sugarlovecookiedesigns
Macarons: @kitcheningandco
Duck: @fraservalleyspecialtypoultry