ELCOME TO OUR HOME! WITH CHRISTMAS ALWAYS HOLDING A SPECIAL PLACE IN OUR HEARTS FILLED WITH OUR CHILDHOOD TRADITIONS CARRIED ON THROUGH OUR FAMILY, ALONG WITH CREATING NEW ONES FOR OUR THREE BOYS, WE ARE TAKING YOU BEYOND THE KITCHEN AND DIVING INTO THE HOLIDAY SPIRIT AT THE PRUGER HOME!
Our favourite part about Christmas is all the special moments we get to create as a family. One of our favourite family traditions is decorating the family and kid's trees together. We have a family tree in the living room and a kid's tree in the playroom. The kid's tree is decorated with hand-made ornaments by the boys over the years and special ones they have been gifted by loved ones. We go to cut down their tree every year together at the Christmas Tree Farm and that in itself is one of our favourite Christmas activities! It's so fun watching the boys walk around trying to find the perfect tree, carrying their saws ready to help dad cut it down. And of course, we always end with must-have hot chocolates. Every year we sit down and write a Christmas activity checklist together as a family of all the things we would like to do over the holiday season – a special moment to ensure we are creating lasting memories. Another favourite tradition is our Christmas Mice tradition. Each year we buy a new "Christmas Mouse" to add to our collection of mice "hiding in the tree", and the kid's receive the new one on Christmas morning. We started this tradition when I introduced one of my favourite classic Christmas stories as a child to our oldest son Rylan when he was just two years old – "The Christmas Mice" by Richard Scarry. Since then, the kids have had a blast hiding and re-hiding the mice in the tree and trying to find them. My favourite one is the who they call, "Daddy Mouse" as it is dressed up as a chef! I am blessed to have such thoughtful and caring children. Last Christmas, my son Rylan saw a necklace a store in Fort Langley and he wanted to buy it for me for Christmas. He wrapped it all by himself and was so proud to have me open it on Christmas morning. As I opened it, his eyes were wide with excitement and he told me he picked it out so I could always wear it and remember how much he loves me. Cue the tears!! It's one of the best gifts I have ever received.
The Christmas music is what happens first in our house! We have so many favourites, but you can often hear John Legend, Rod Stewart, Michael Buble and the Classic Carpenters Christmas albums on our playlist. However, that N'Sync Christmas album takes me back and I still love it too! My birthday is our marker for decorating the home for the holidays, as it's exactly a month before Christmas. It started as a young girl, with my mom always decorating our house for the holiday season on my birthday because it was no secret I loved Christmas and it was truly the best gift!
When decorating our home for Christmas, we wanted to enhance the colour scheme we already had going on in the home. Whites, greys and taupes with splashes of blue tones fill our home throughout the year, so we wanted to play off of that but add new life by adding lots of greenery and of course our 9-foot tree! The ornaments on the tree have been collected throughout the years. Some are to tie the colour scheme together along with tied ribbon on the branches, but many ornaments were collected from various trips or special local shops we love. One of my favourite parts of Christmas is unwrapping each ornament and remembering when and where it came from. 
Adding real greenery is a beautiful and cost effective way to decorate and even just a little bit here and there throughout your living space brings a natural festive feel to the home. I like it everywhere! From the bathroom counter to beside the kitchen sink and stove, you can find little votives of fresh cedar branches mixed with other foliage everywhere in our home. Deborah Li also brought me some olive branches to mix in with the greens and I just loved the way they added depth and variety, making it feel more modern but still traditional.    
Another way we love to complete the whole look is through the gift wrap. Having those presents under the tree really just ties it all together. I LOVE gift wrapping! When selecting your gift wrap, I recommend choosing a colour scheme that coordinates with your decor and stick to a couple of patterns and fill with solid colours or even craft paper. You can enhance your colour scheme and add texture by adding ribbon and co-ordinating gift tags. Adding extra embellishments such as small ornaments, fir sprigs or berry branches is a beautiful and easy way to spruce up your gifts without breaking the bank! We love attending parties and we love hosting! Christmas is our favourite time of year, so the more celebrations the better! Ha! However, there is something special and nostalgic about being home for Christmas. With Mark having a German background, we spend Christmas Eve with his family complete with a big savoury fondue feast and then we head to my parent's house for traditional Christmas dinner on Christmas Day. As well, you can often catch us hosting a Christmas or New Years party with our friends, and a staff party for our White Table Catering team. We love to celebrate! Wishing you the most wonderful Christams season filled with joy and peace and wonderful memories with your loved ones. Merry Christmas! 
Article and Interview by: Jody Belanger from I Like Her Style Vancouver (Cover Story Winter 2019)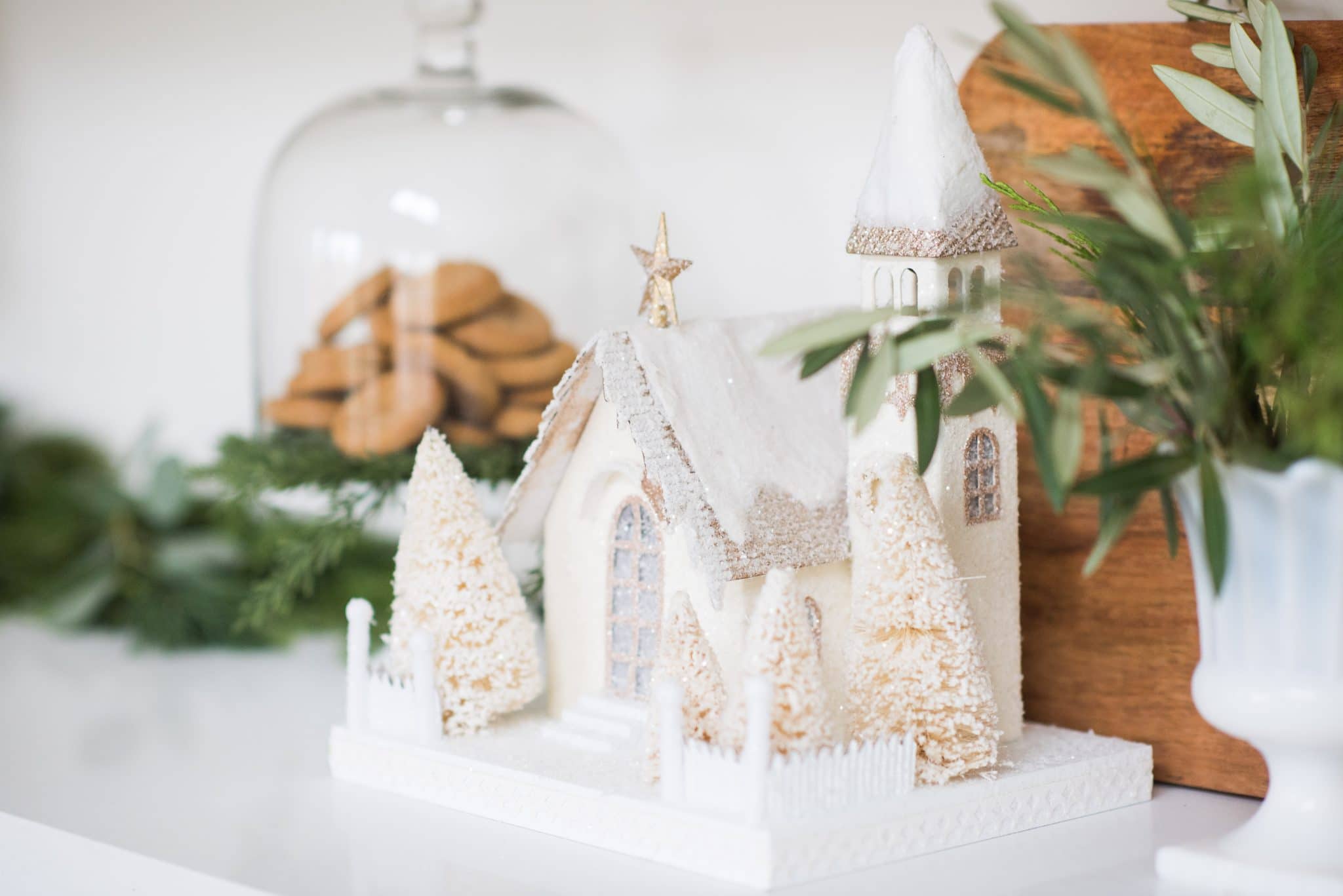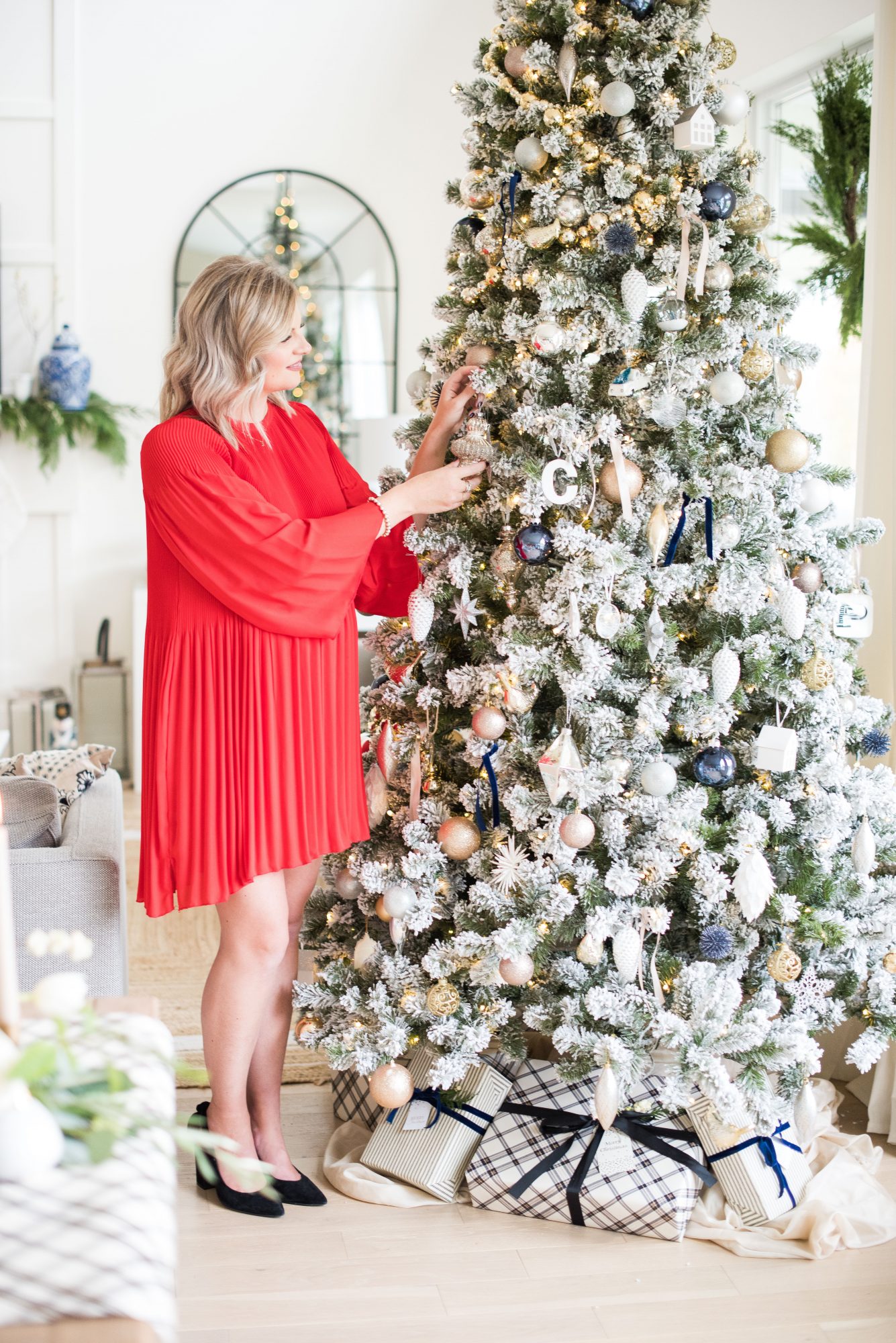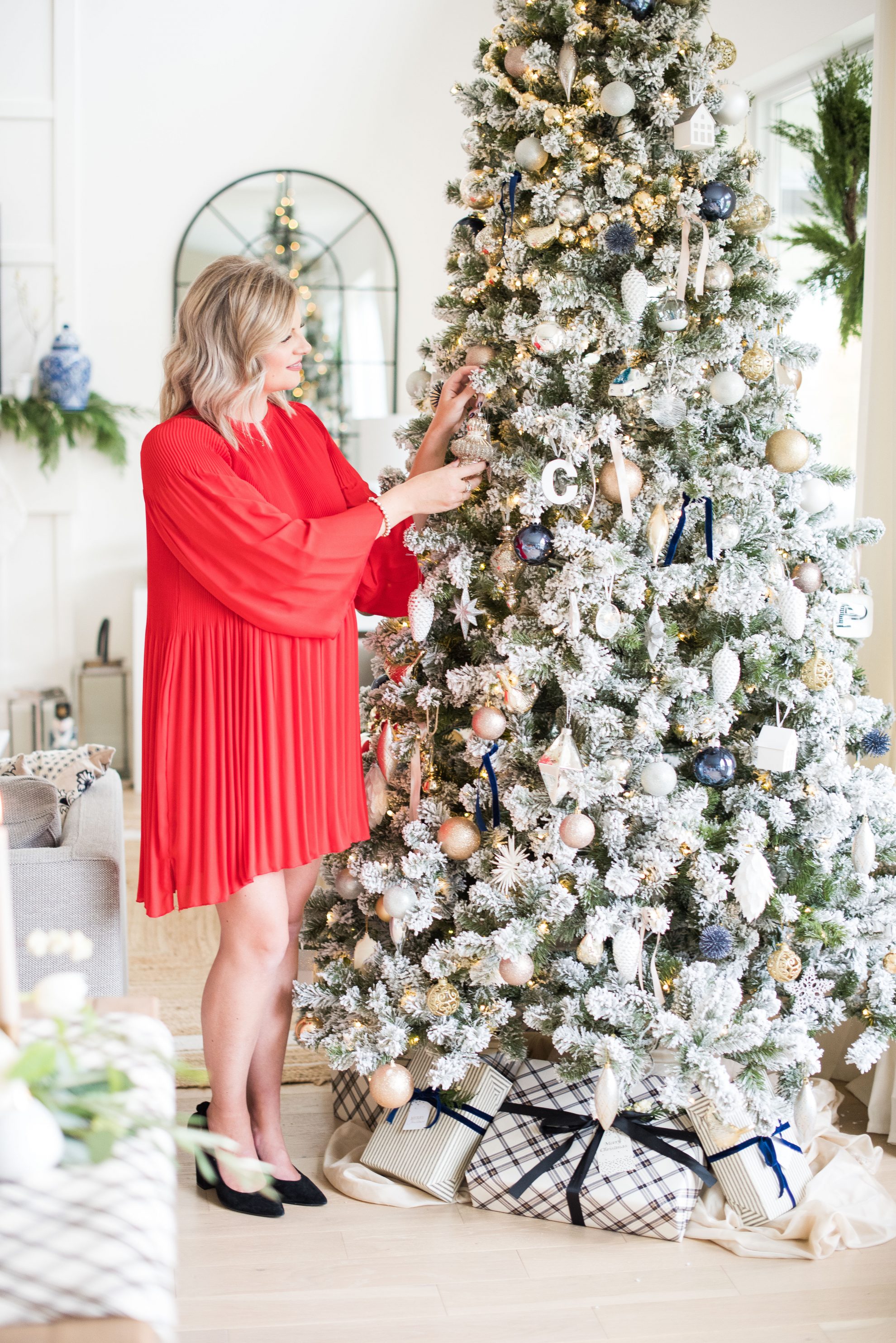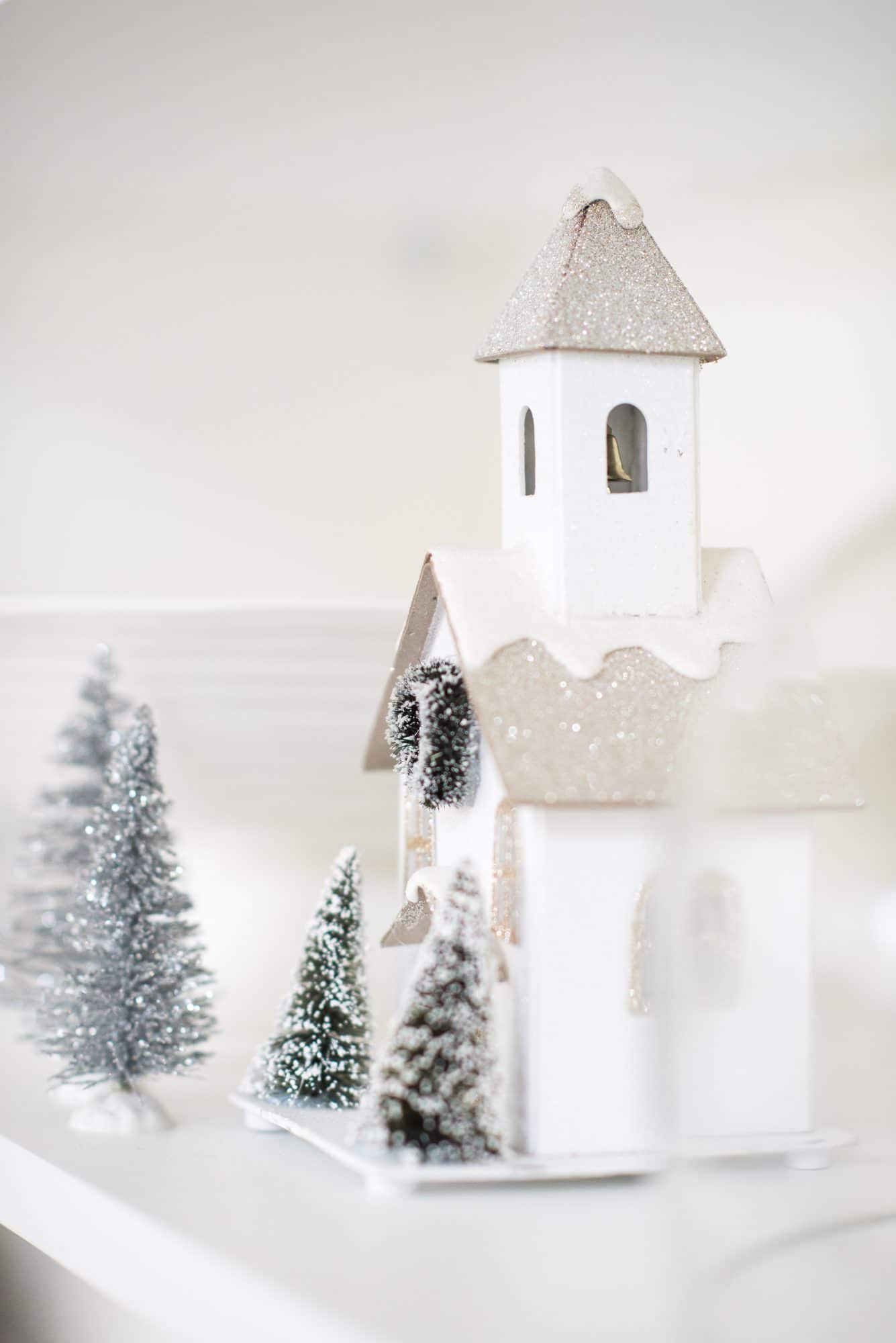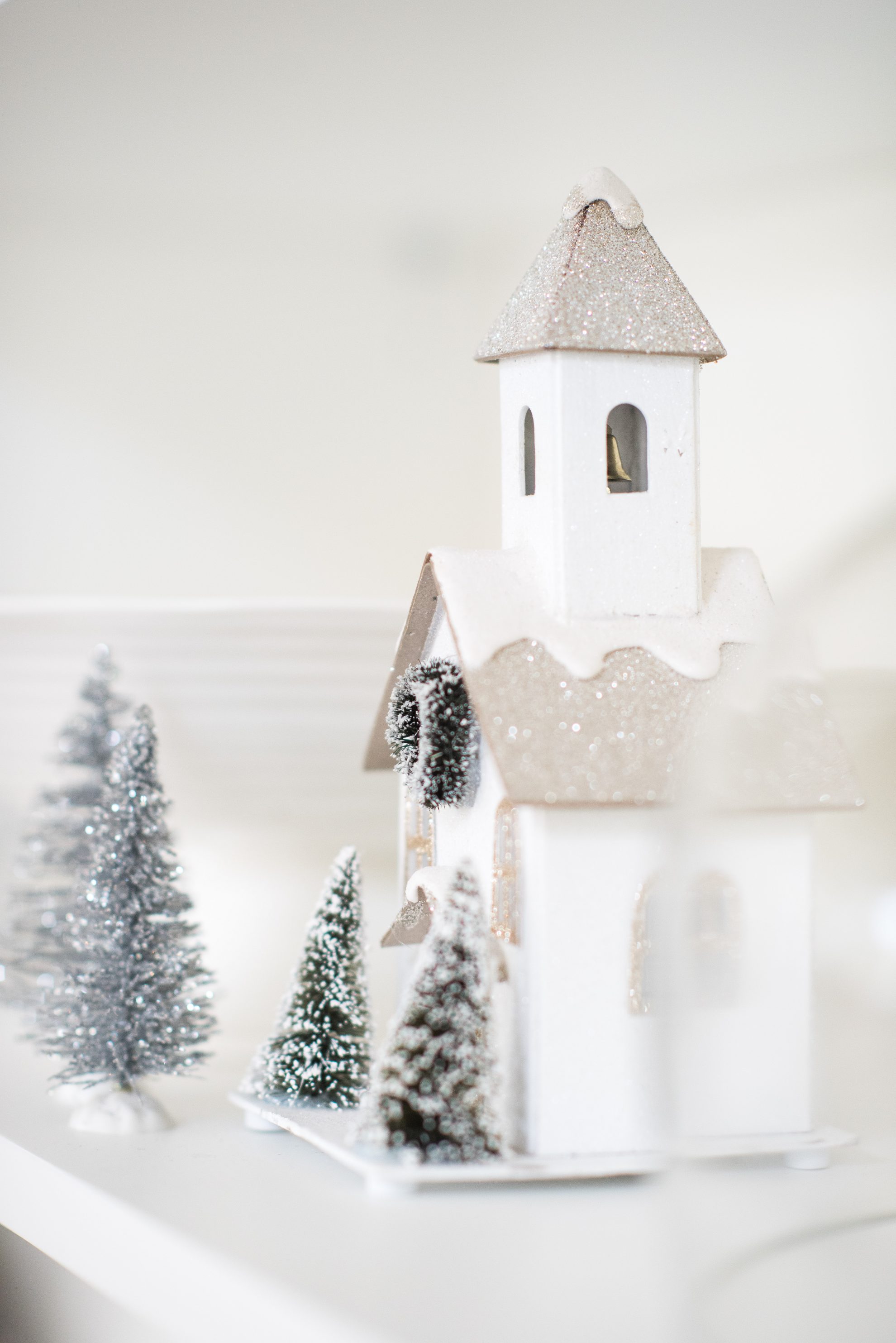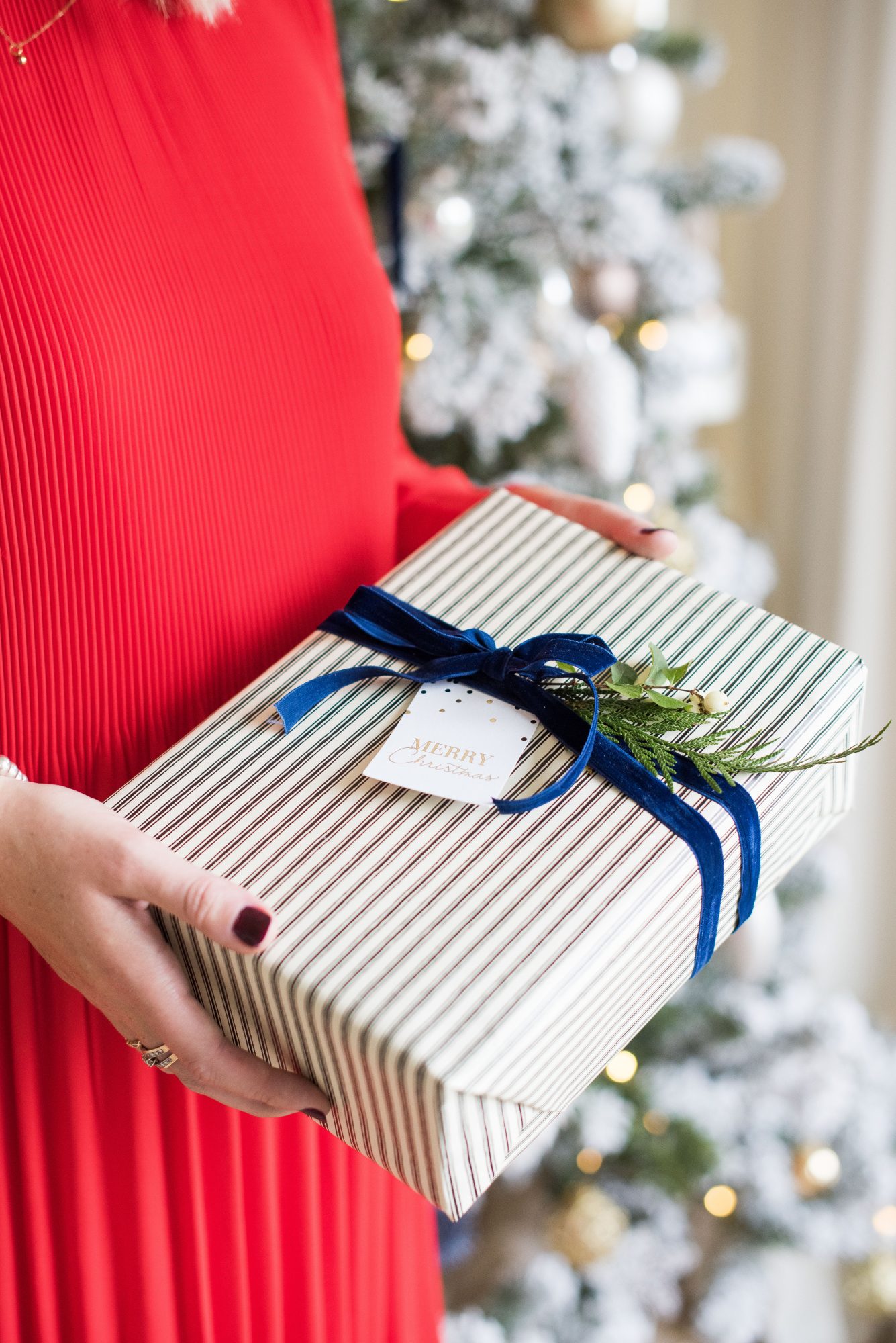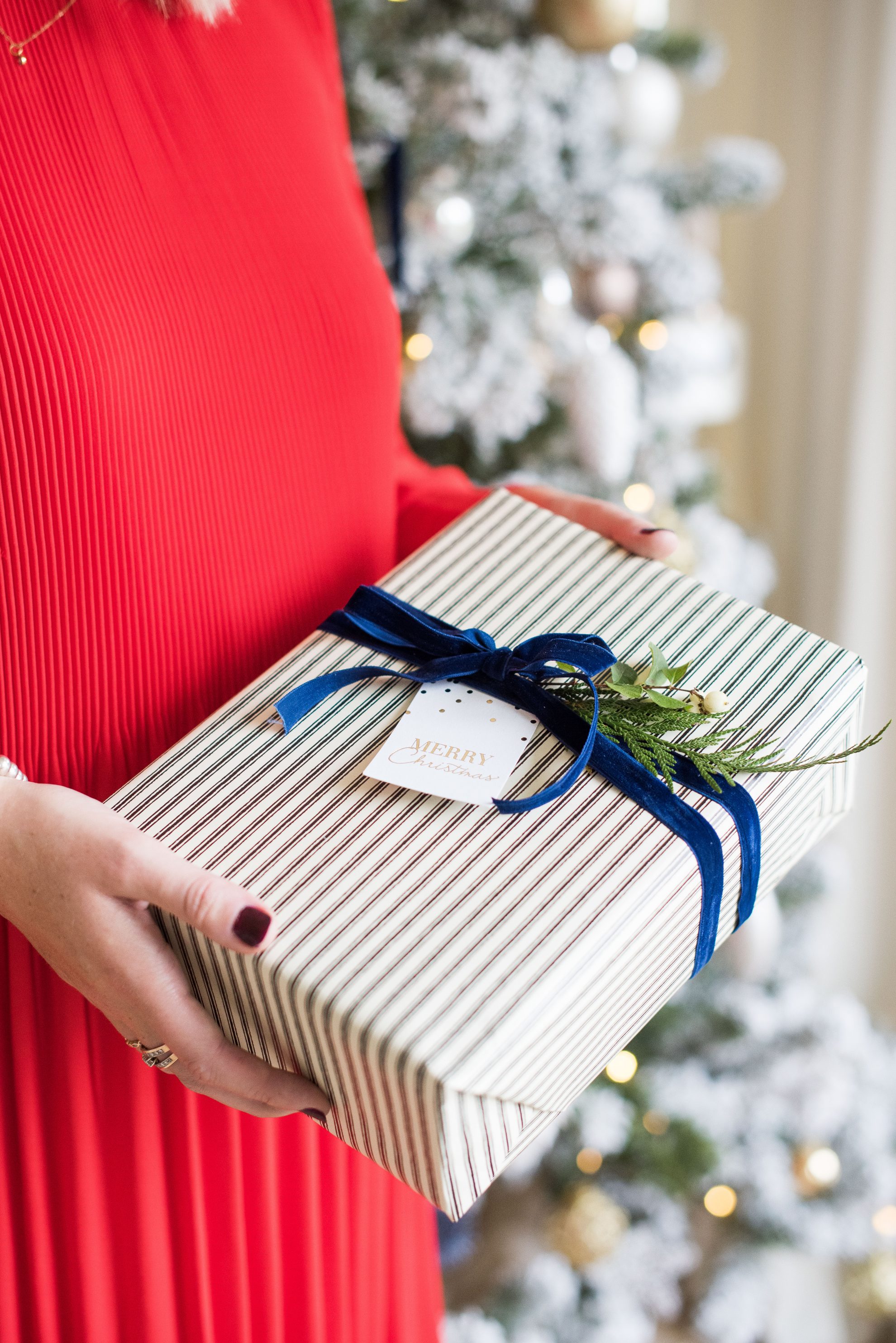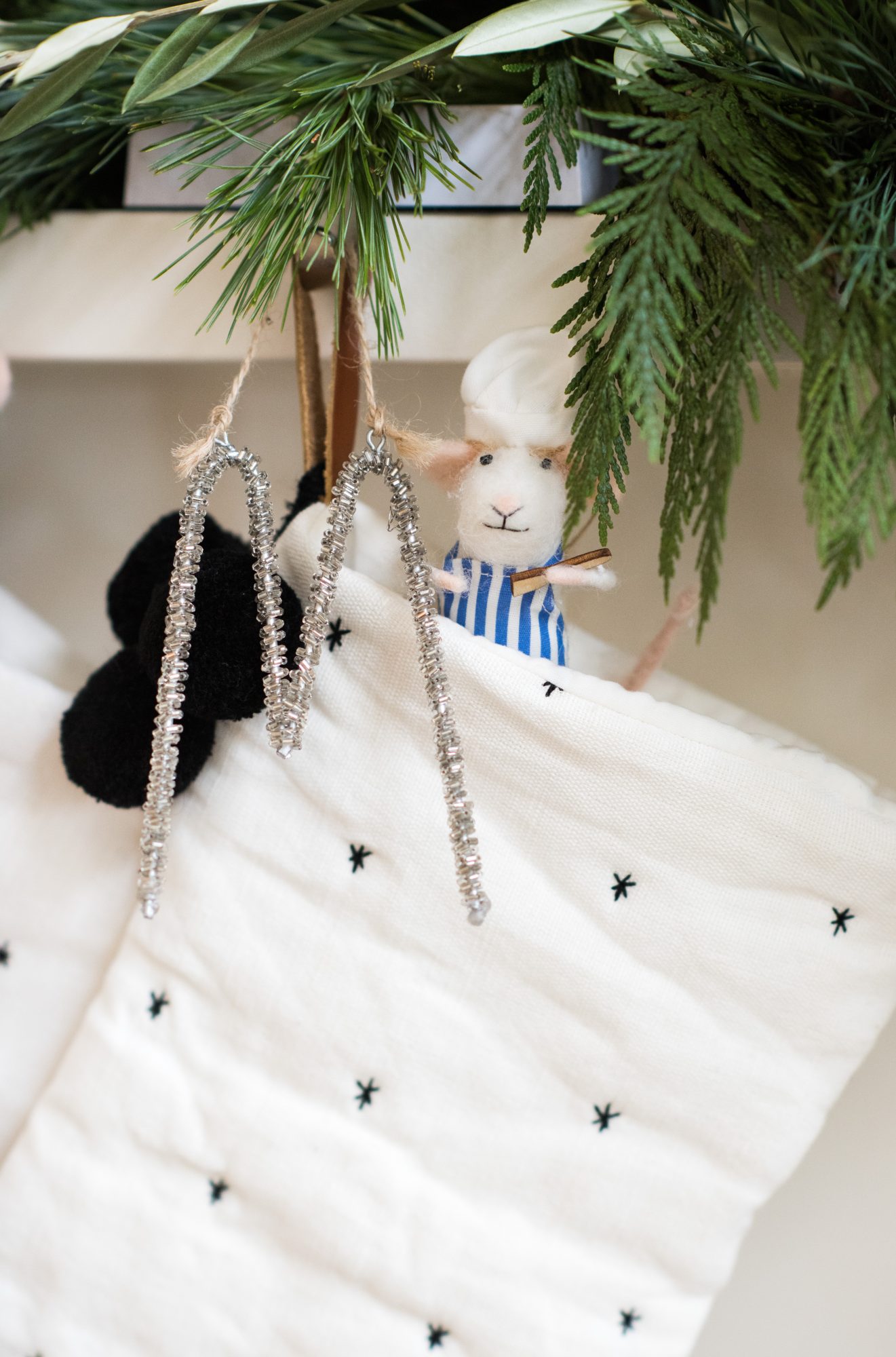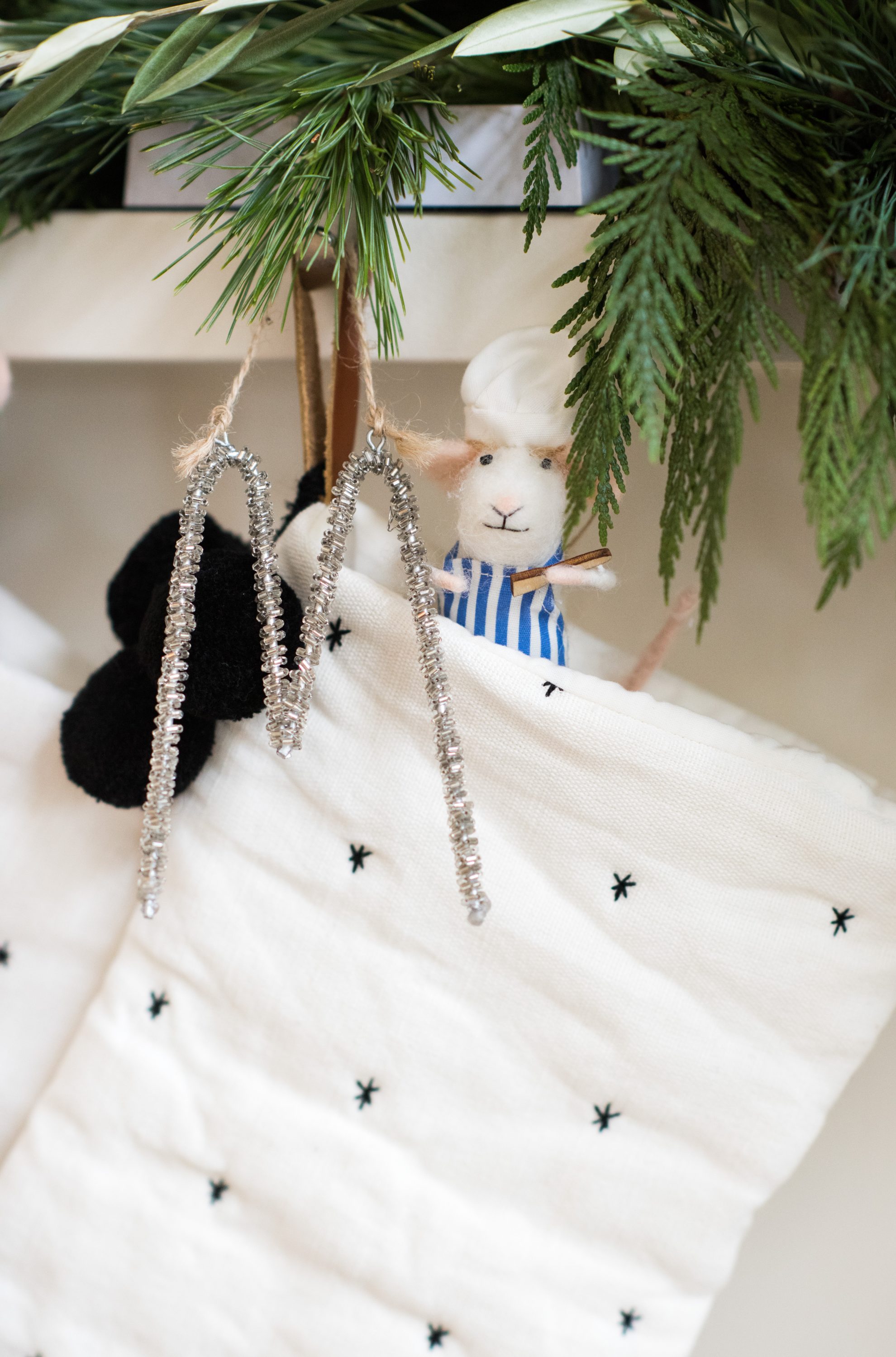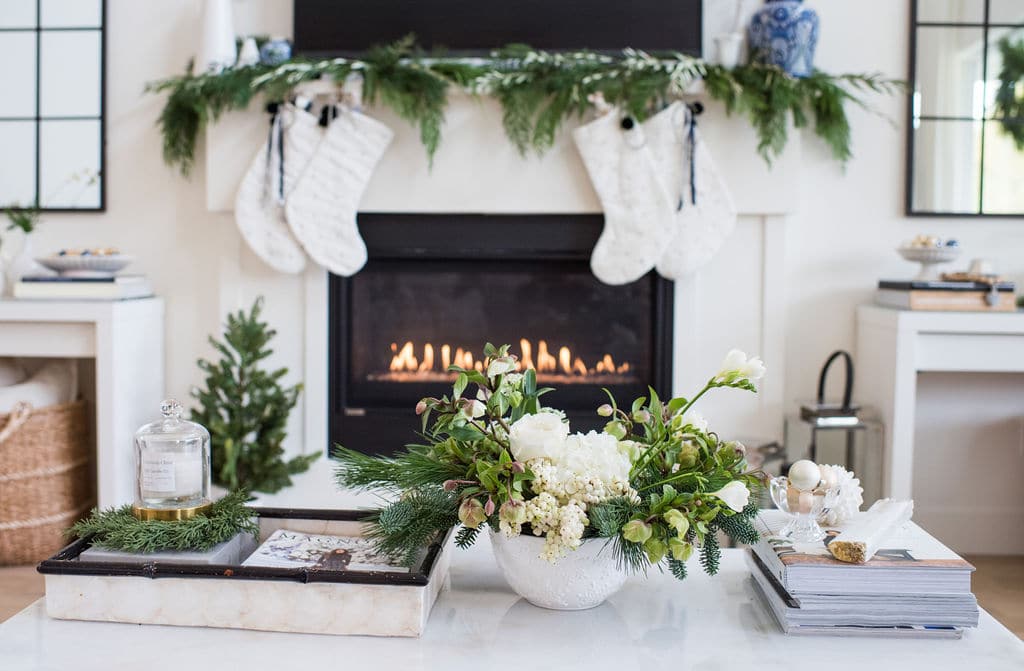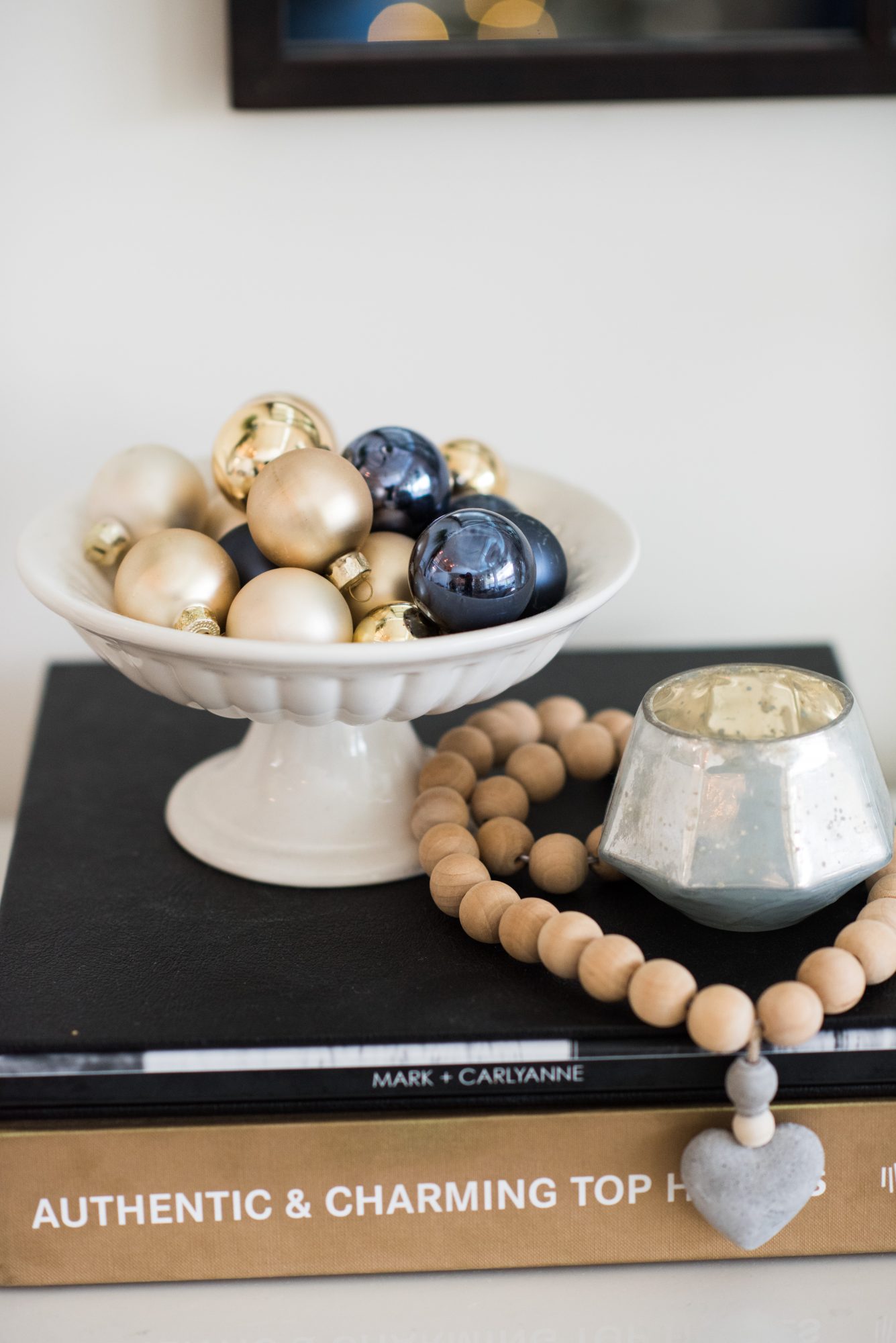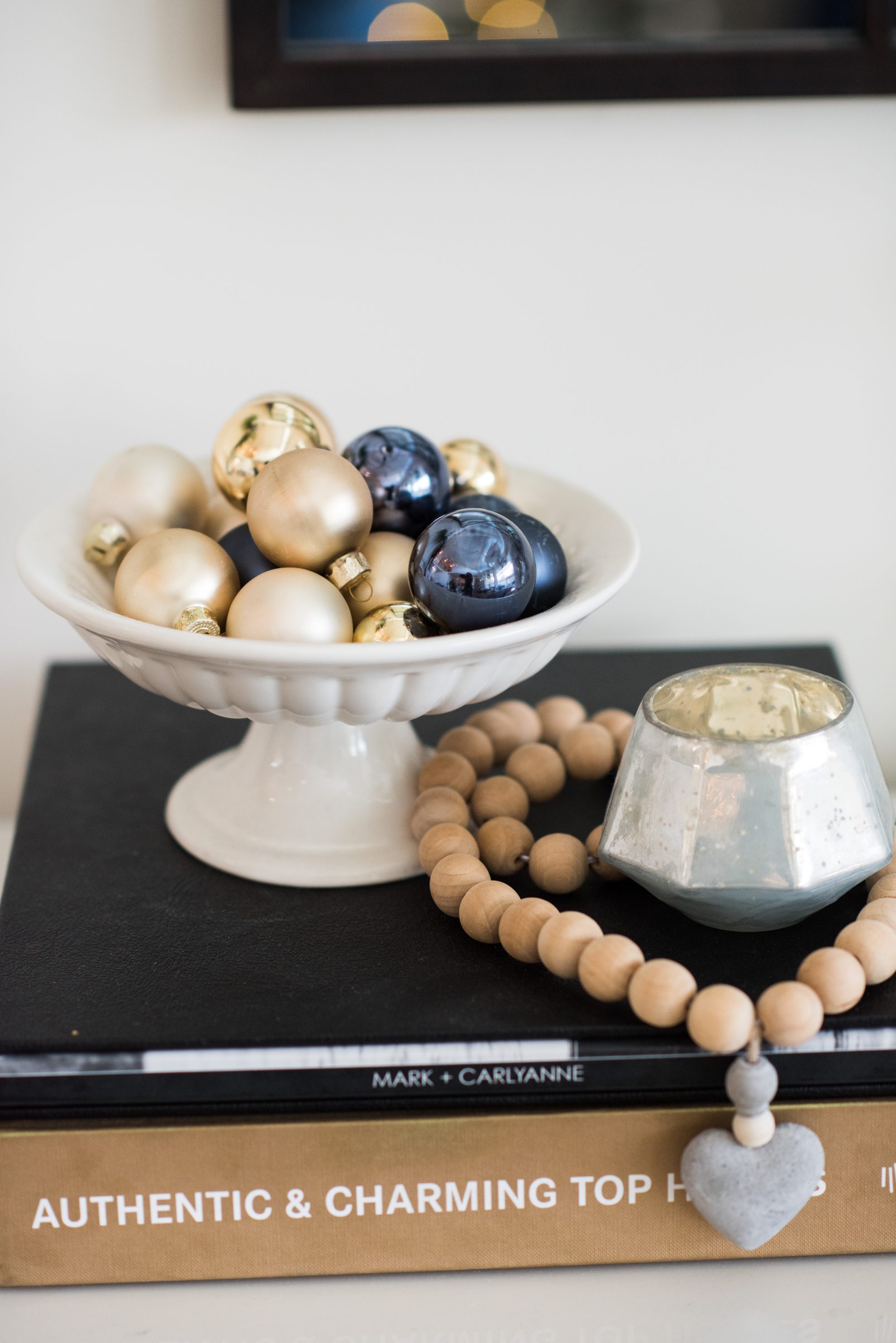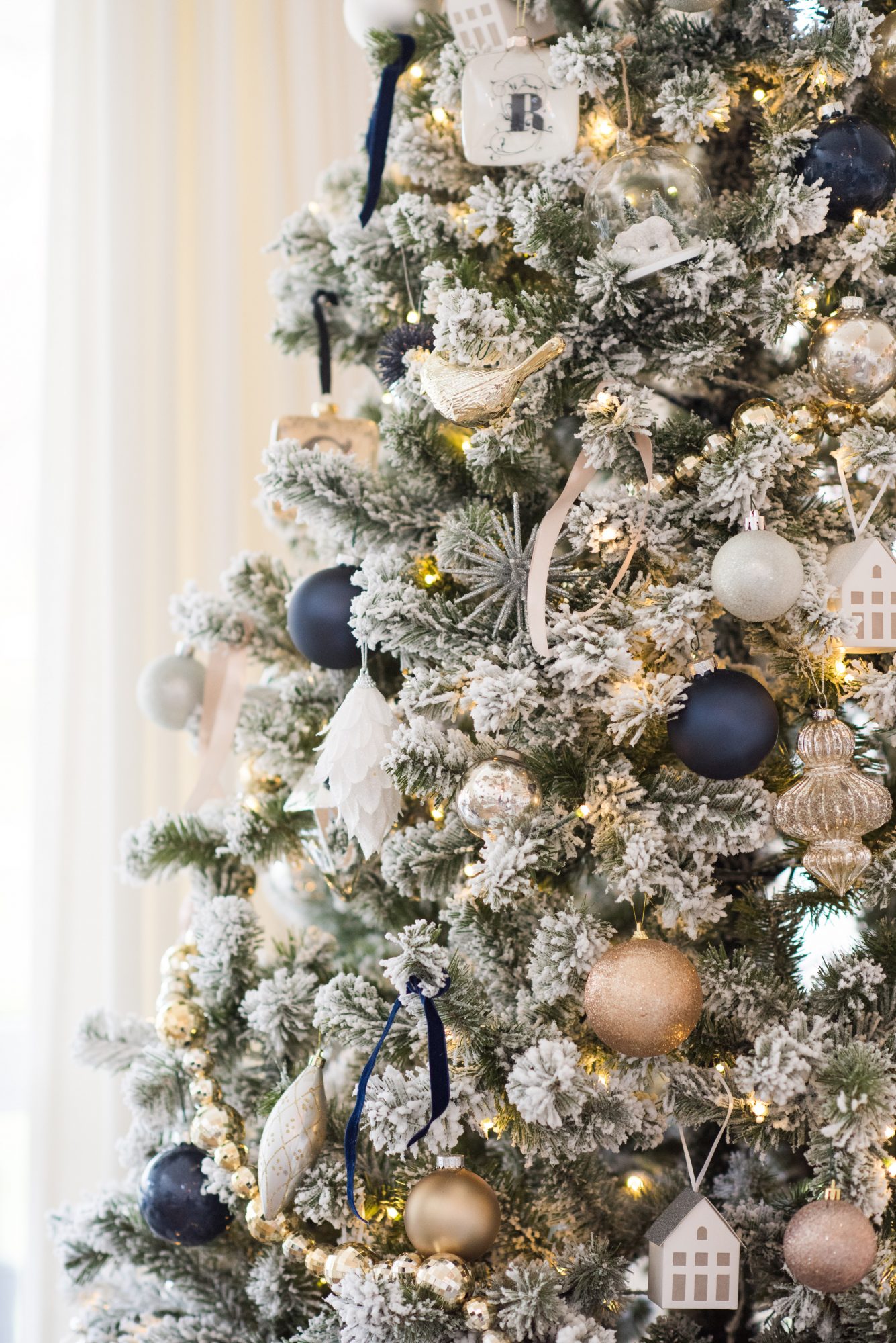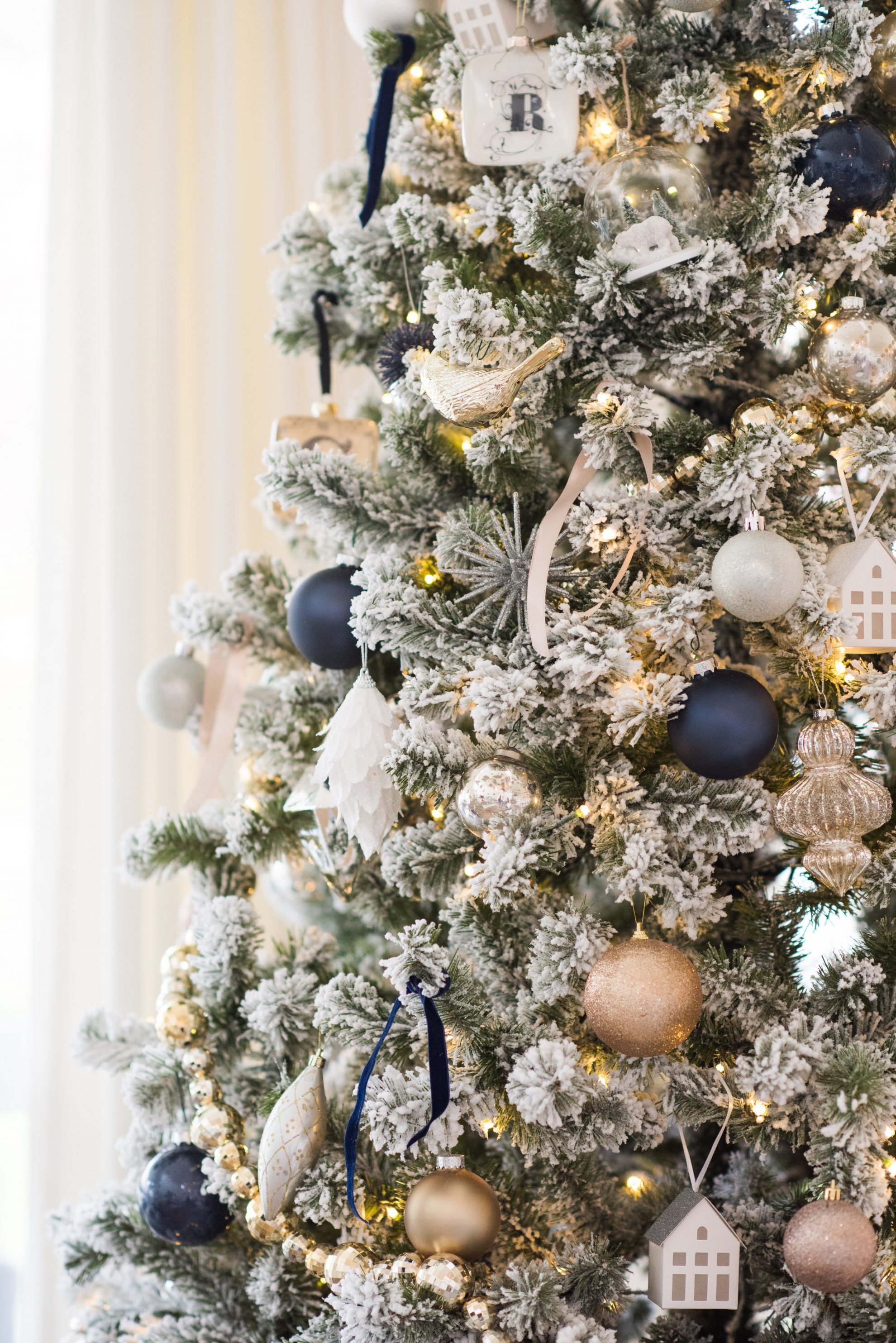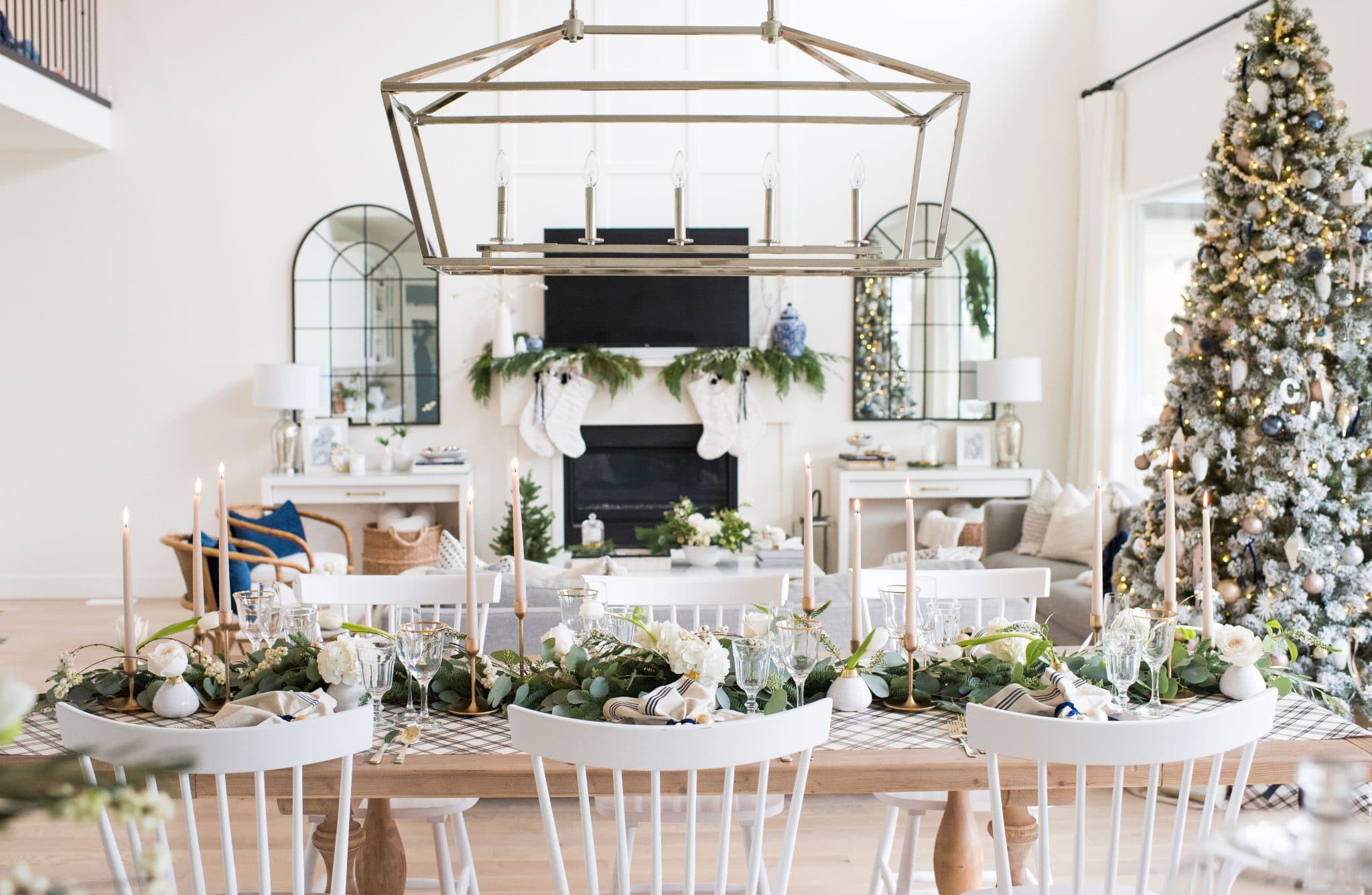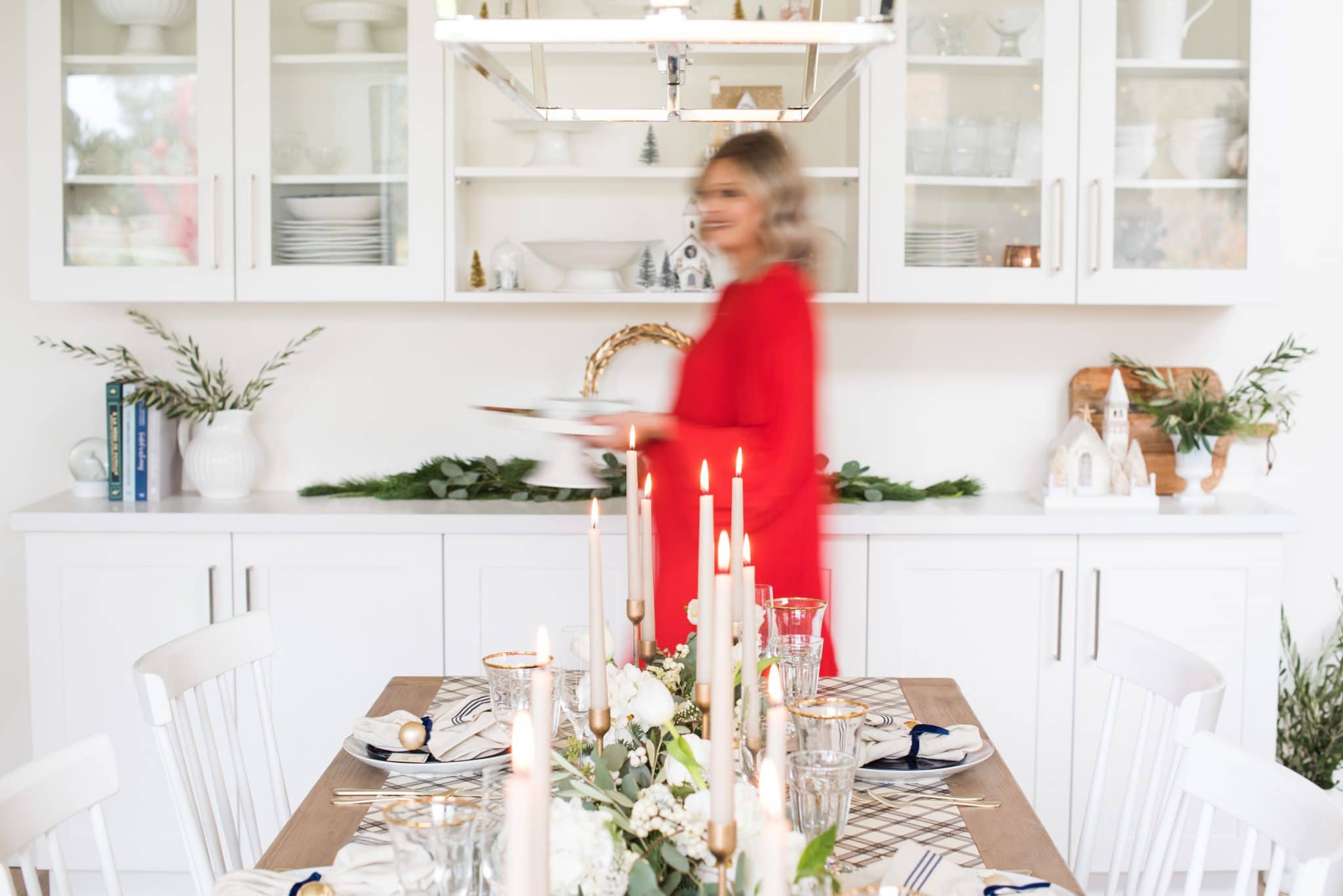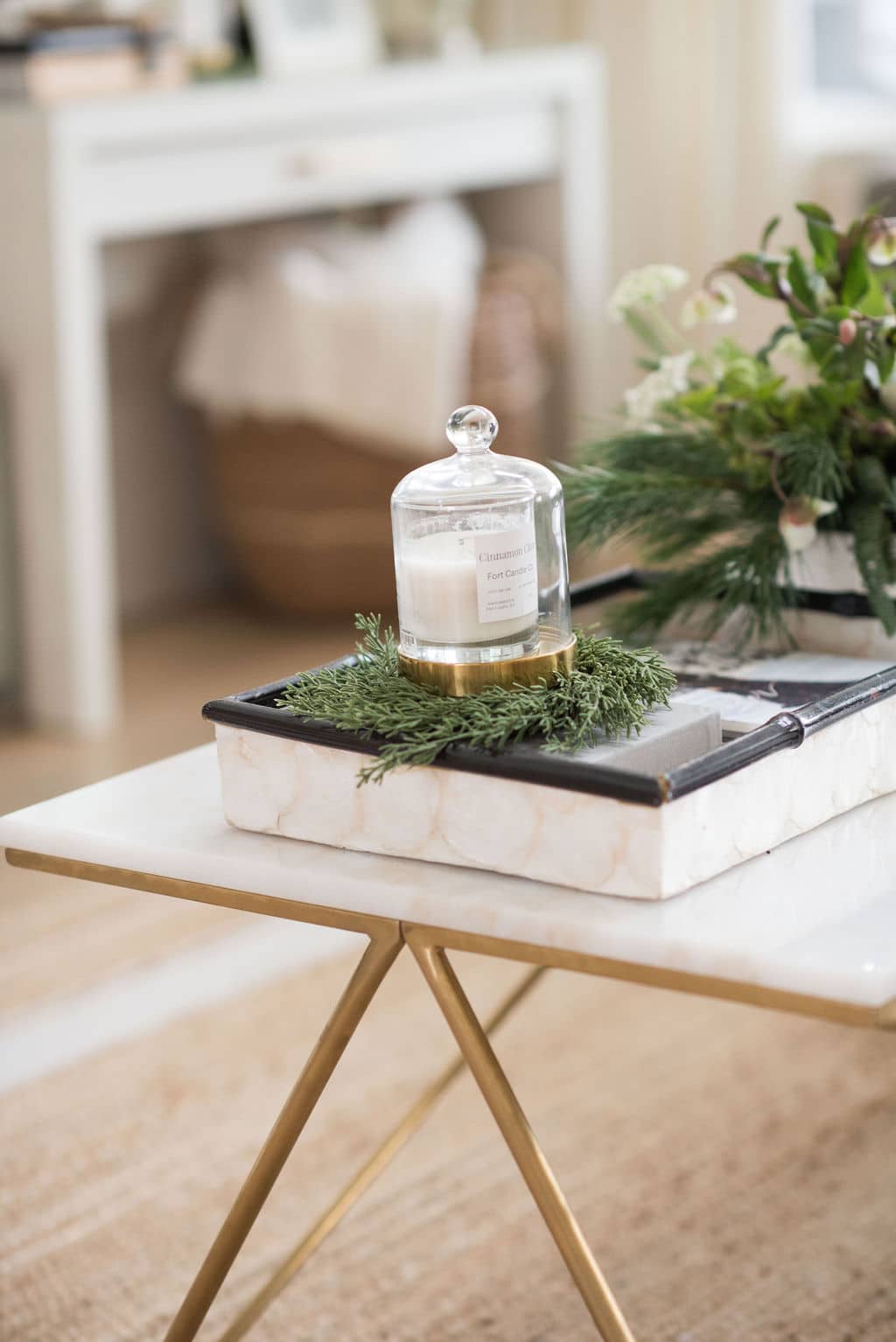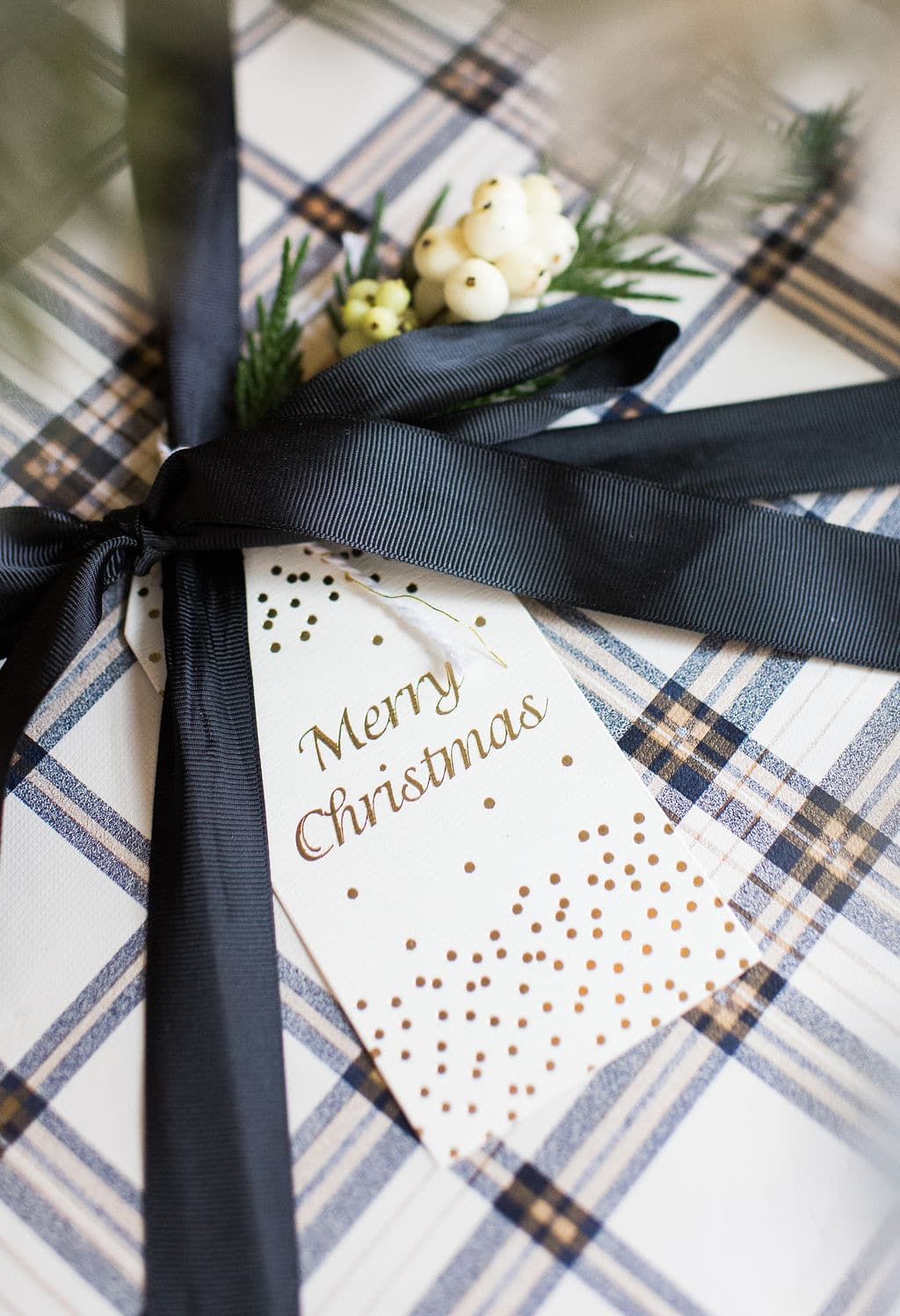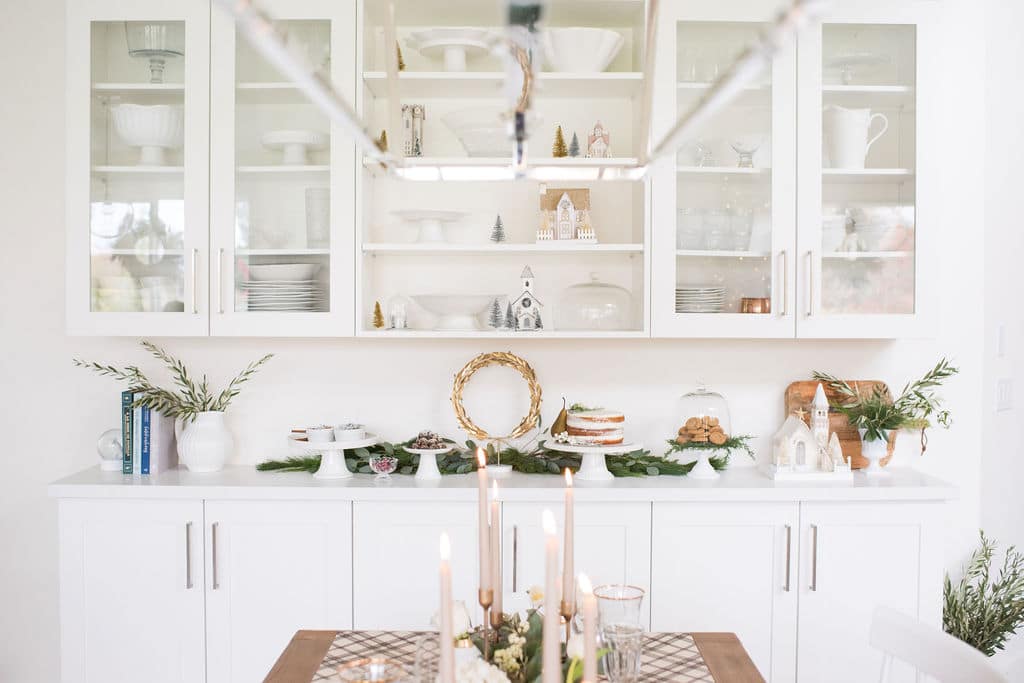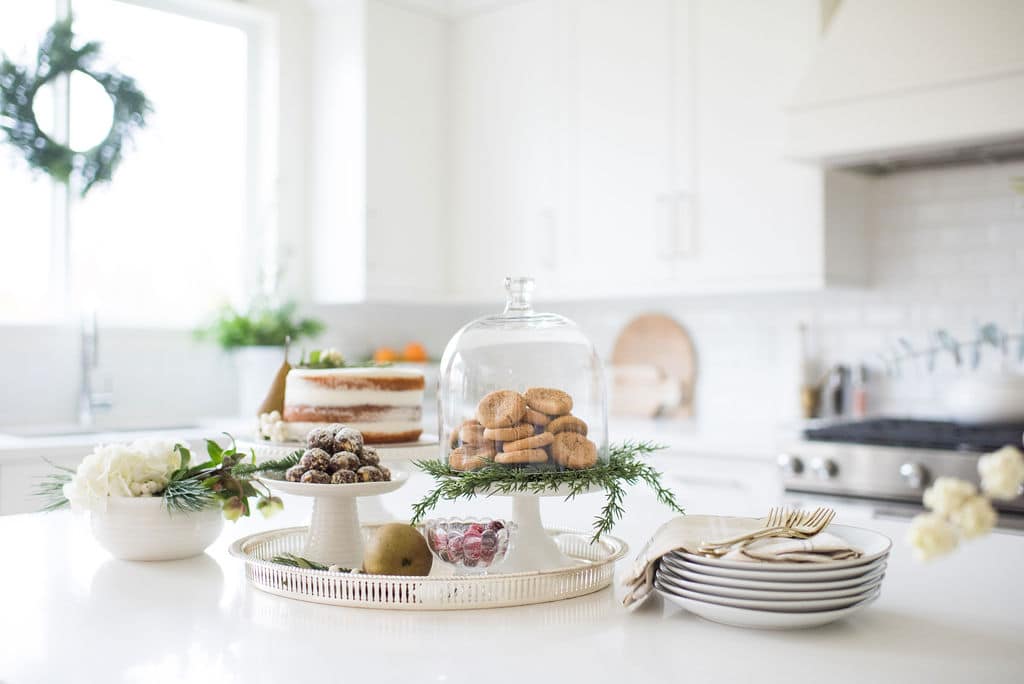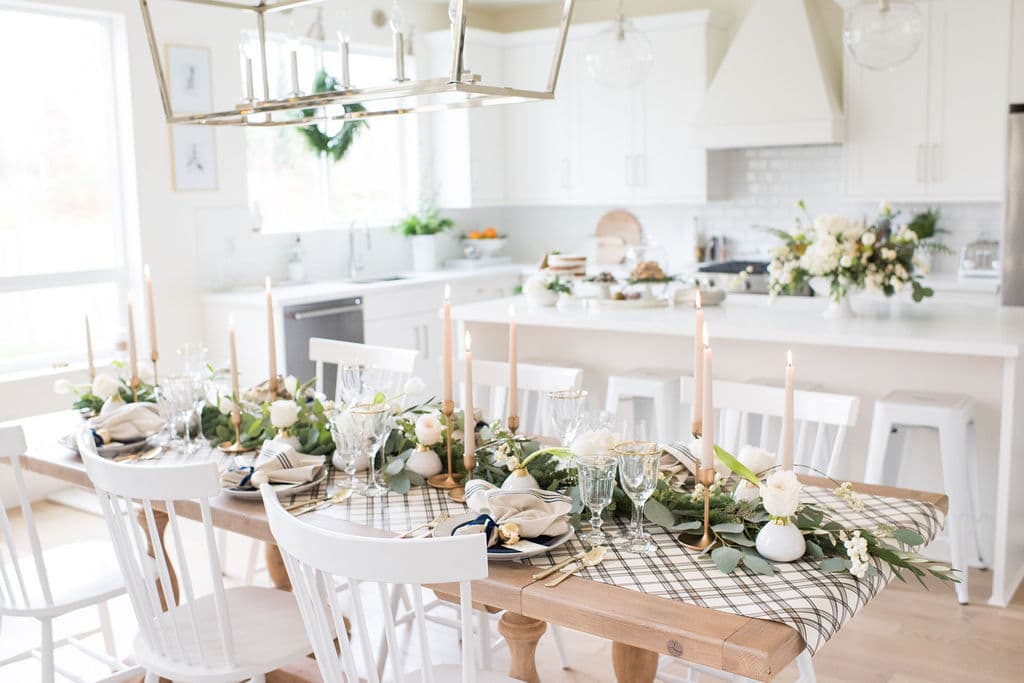 Photo Credits: Brooklyn D Photography
Florals: Deborah Lee Designs
SOURCES:
Dining Table:
Chairs:
Dining Table Pendant:
Kitchen Island Pendants:
Stools, Arched Mirrors, Couches, Coffee Table, Side Table:
Pillows:
Home Sense, Pottery Barn
Baskets, Gift Wrap, Cake Stand:
Home Sense
Tree: 
Stockings:
Magnolia Home
Bar Cart:
Christmas Mice:
Ornaments:
The Cross, Superstore, Bella and Wren, Ikea, Target, Homesense, Crate and Barrel
Glitter Houses:
Pier One, Bella and Wren, The Cross
Ginger Jars:
Vintage (Antique Stores), Pier One, Studio McGee 
Console Tables:
Rug:
Rugs USA
Table Lamps:
Target
Curtain Rod:
Curtains:
 **Tablescape Sources: See "Tips for Setting the Table for the Holidays" post