his summer our team worked on launching a new fresh take on our Station Menu offerings! Our Food Stations are one of a kind and not only do they serve the most amazing food but they also add a unique touch to your event!
Our newly launched Food Station menus has so many different options that you can choose from and each station has a perfectly designed styled to go with it.  We've got comfort food options to elevated mini plate stations. For a full look at all of our station offerings head to our menu page or click on the link here. 
If you are looking for a relaxed and fun vibe for your event these food stations are the perfect combination of comfort and fun. Looking for a great addition to your cocktail hour or an awesome late night snack idea? The Taco Bar, Poutine Bar, and a Slider Bar that pairs perfectly with an ice cold Coca-Cola and always a hit!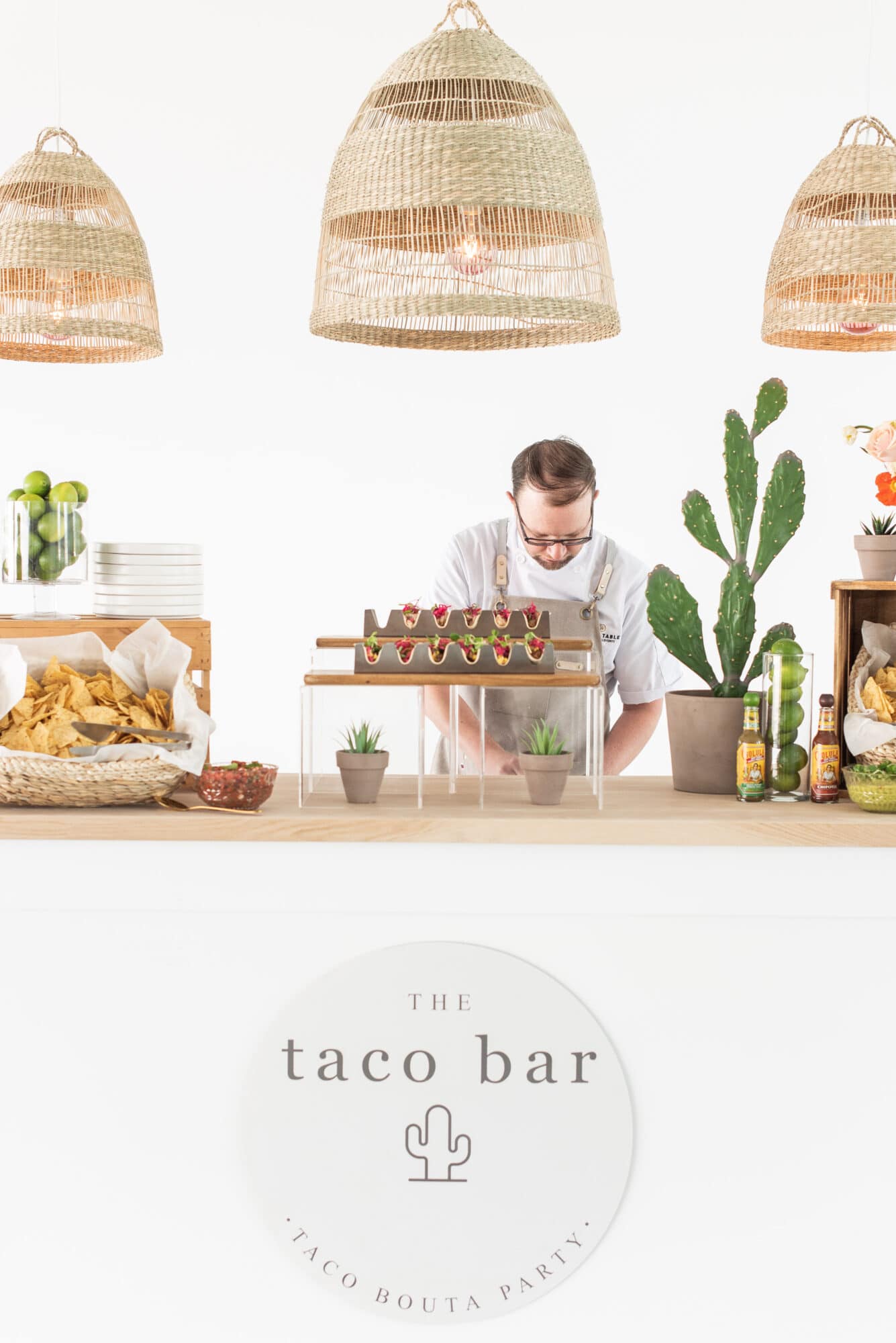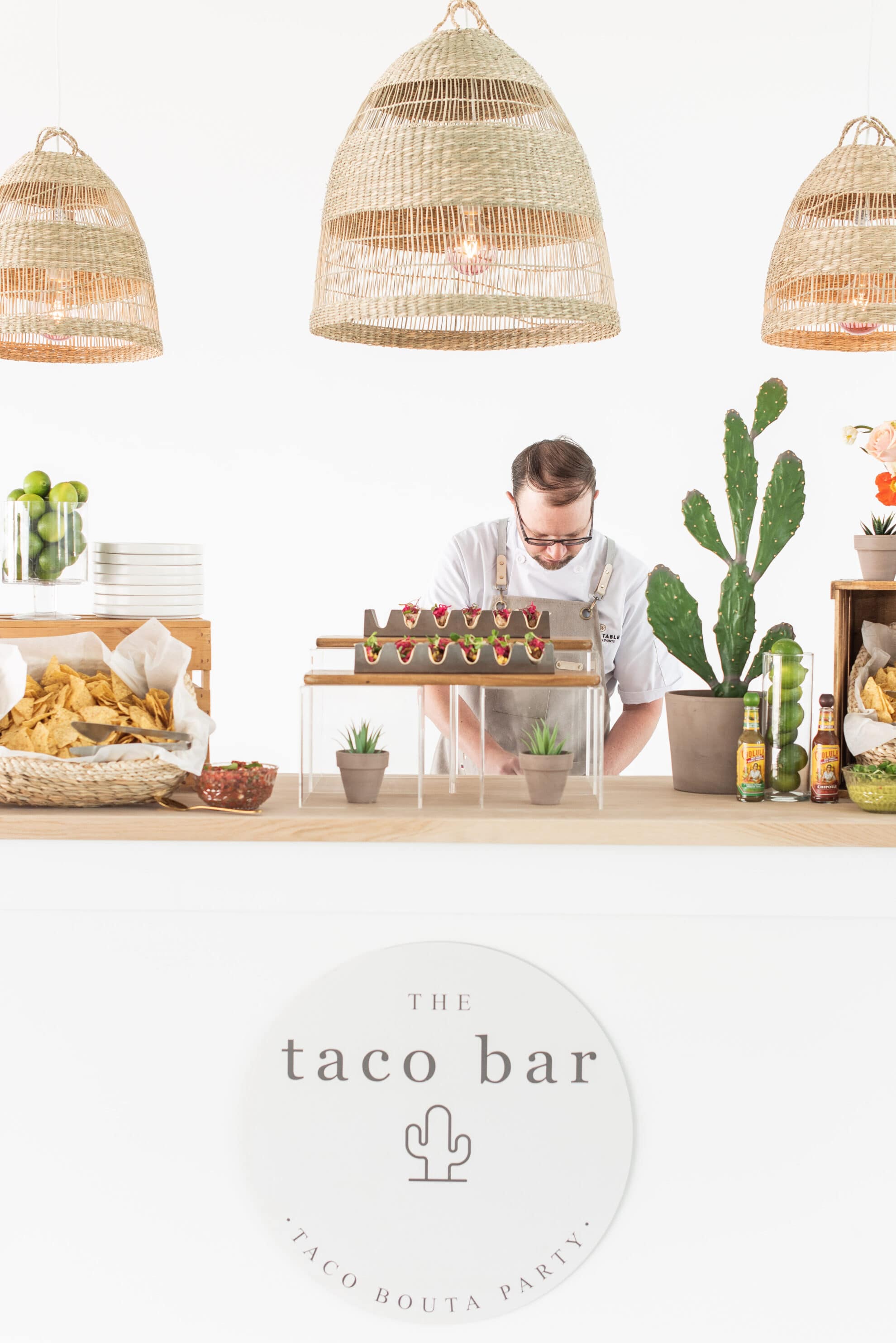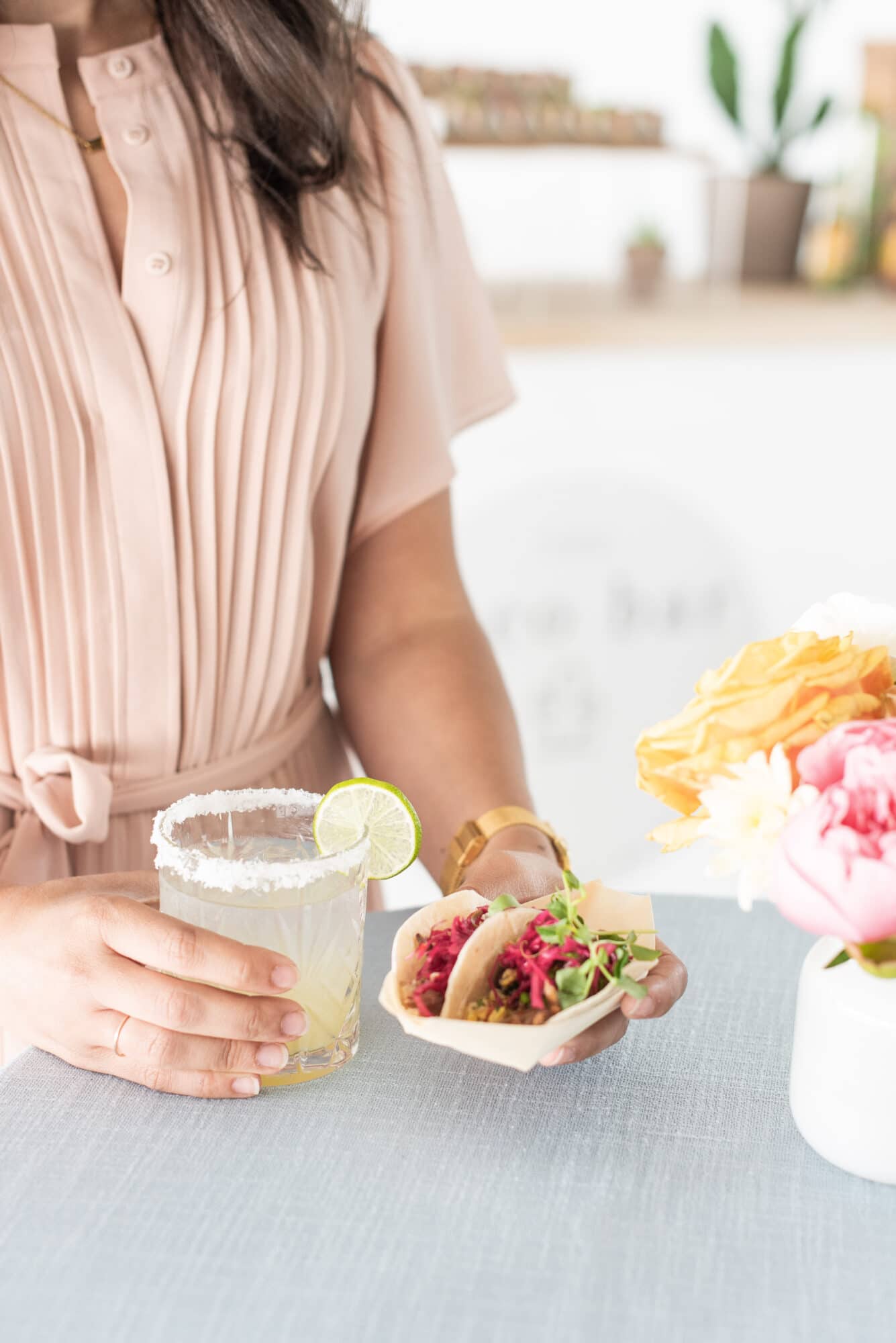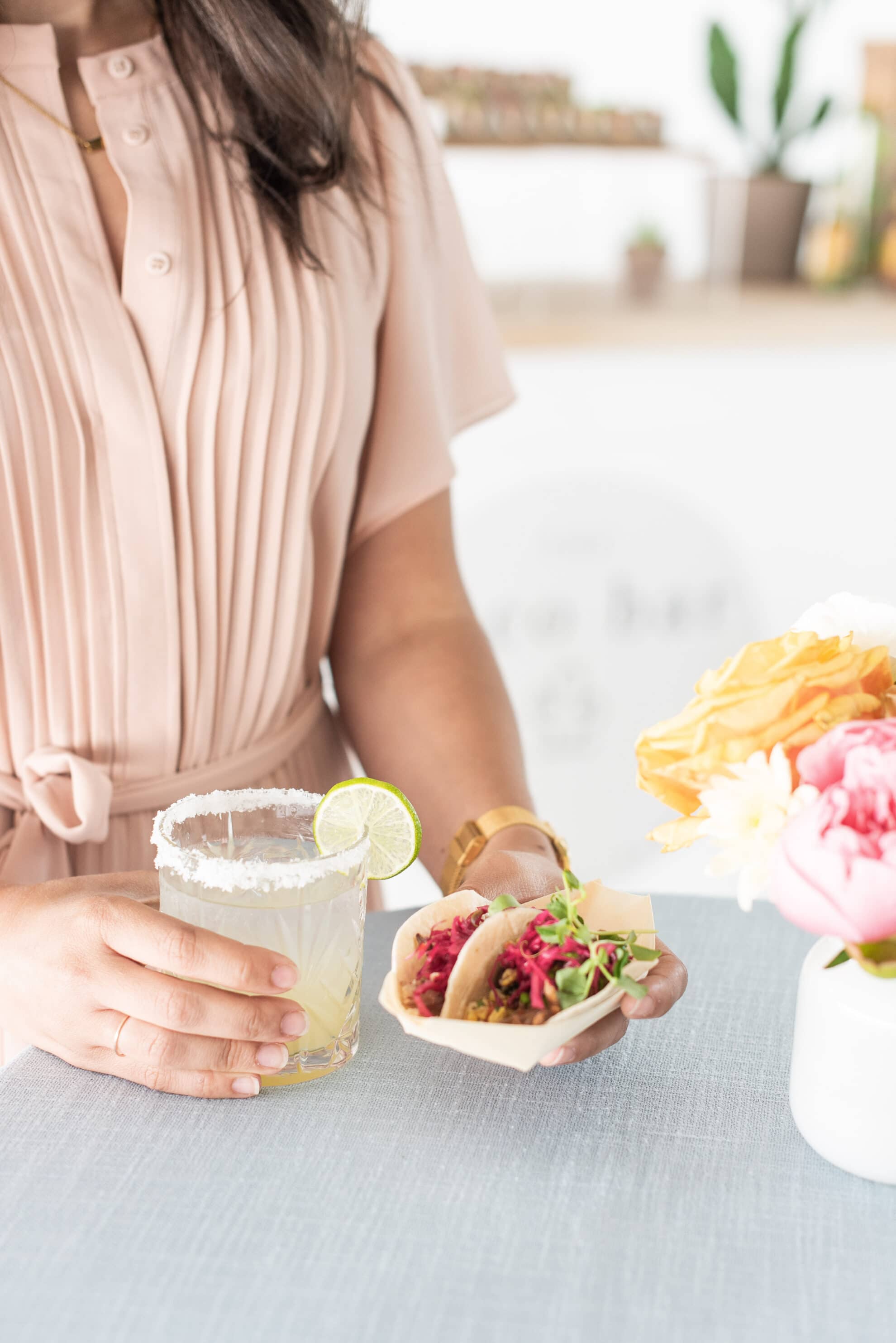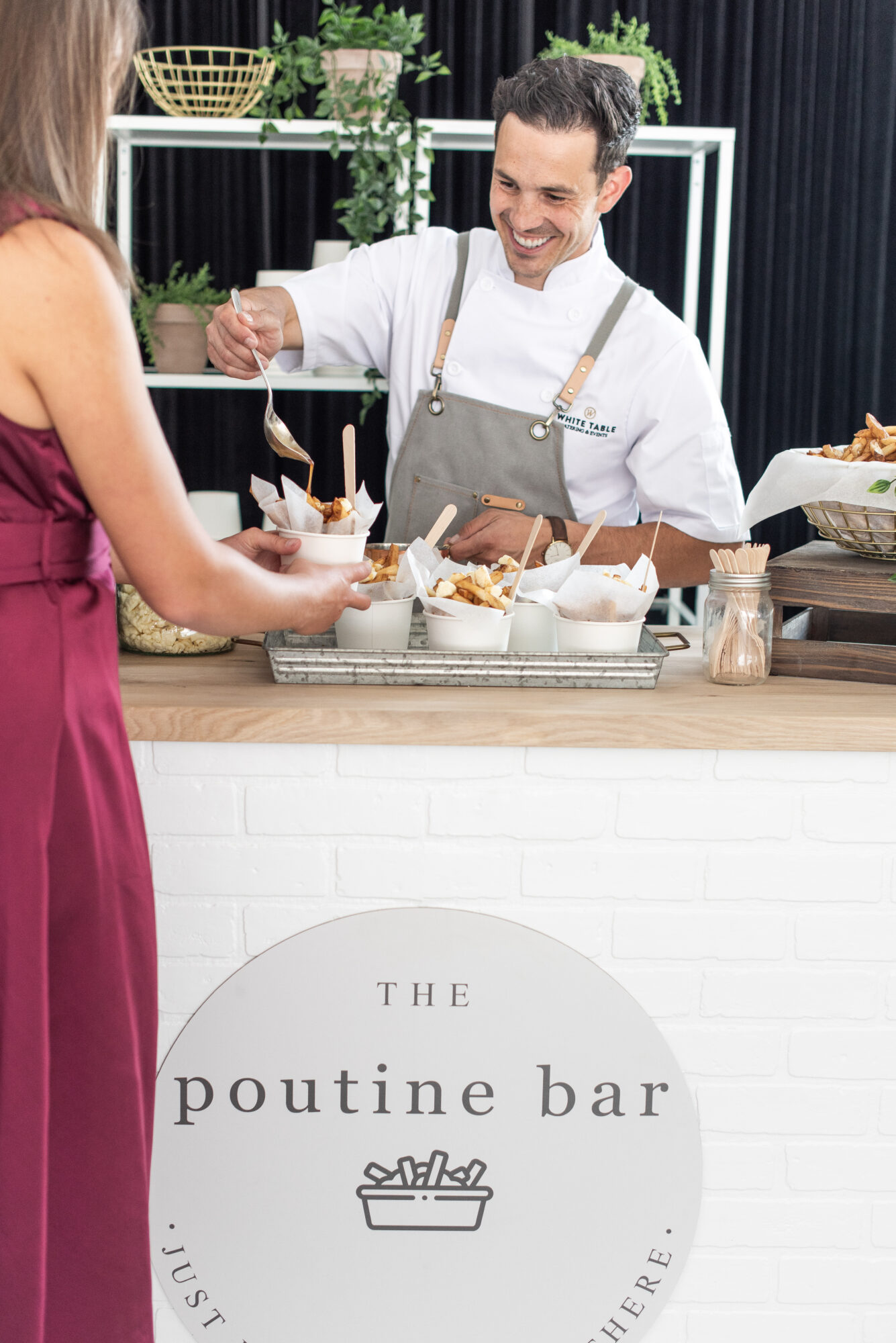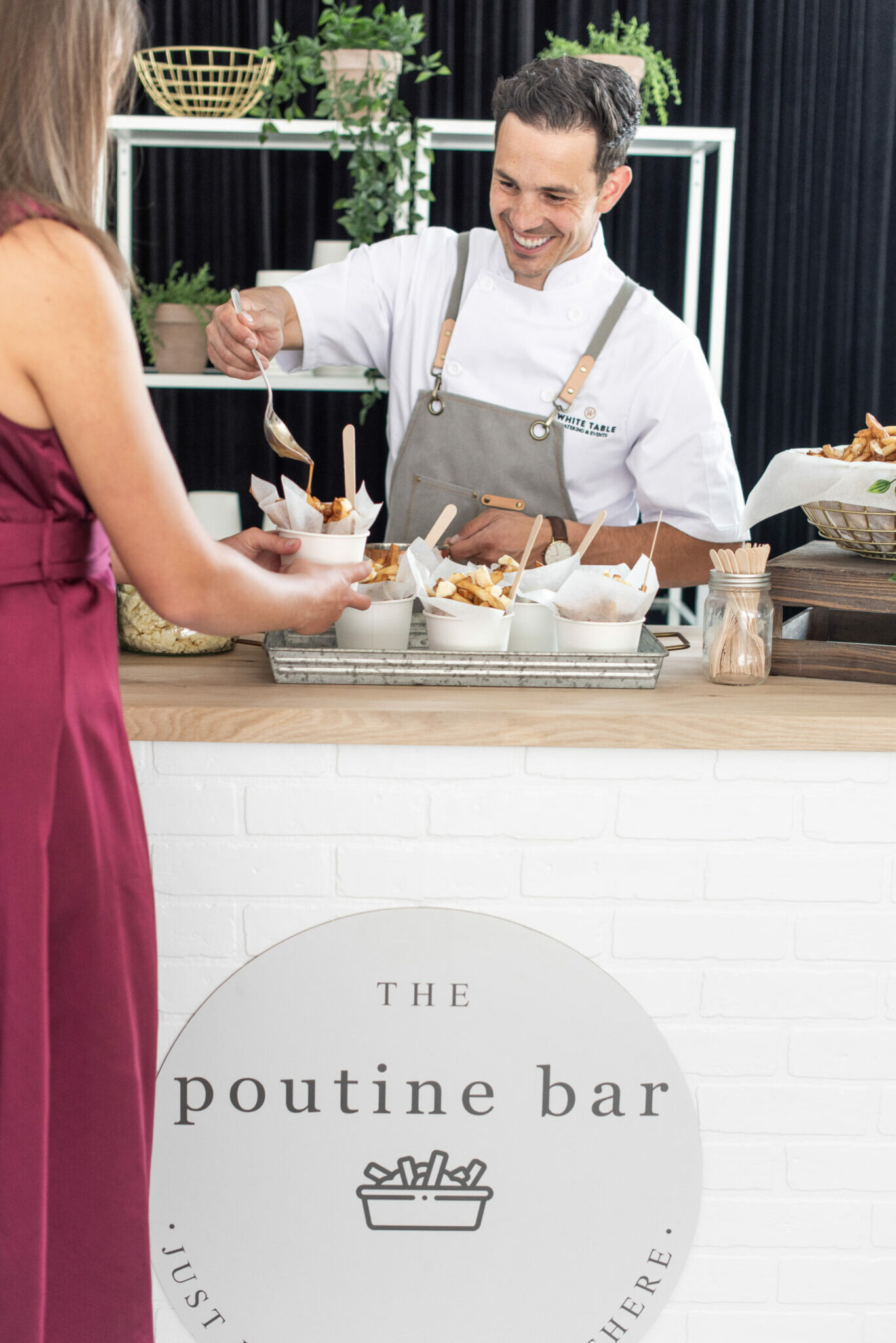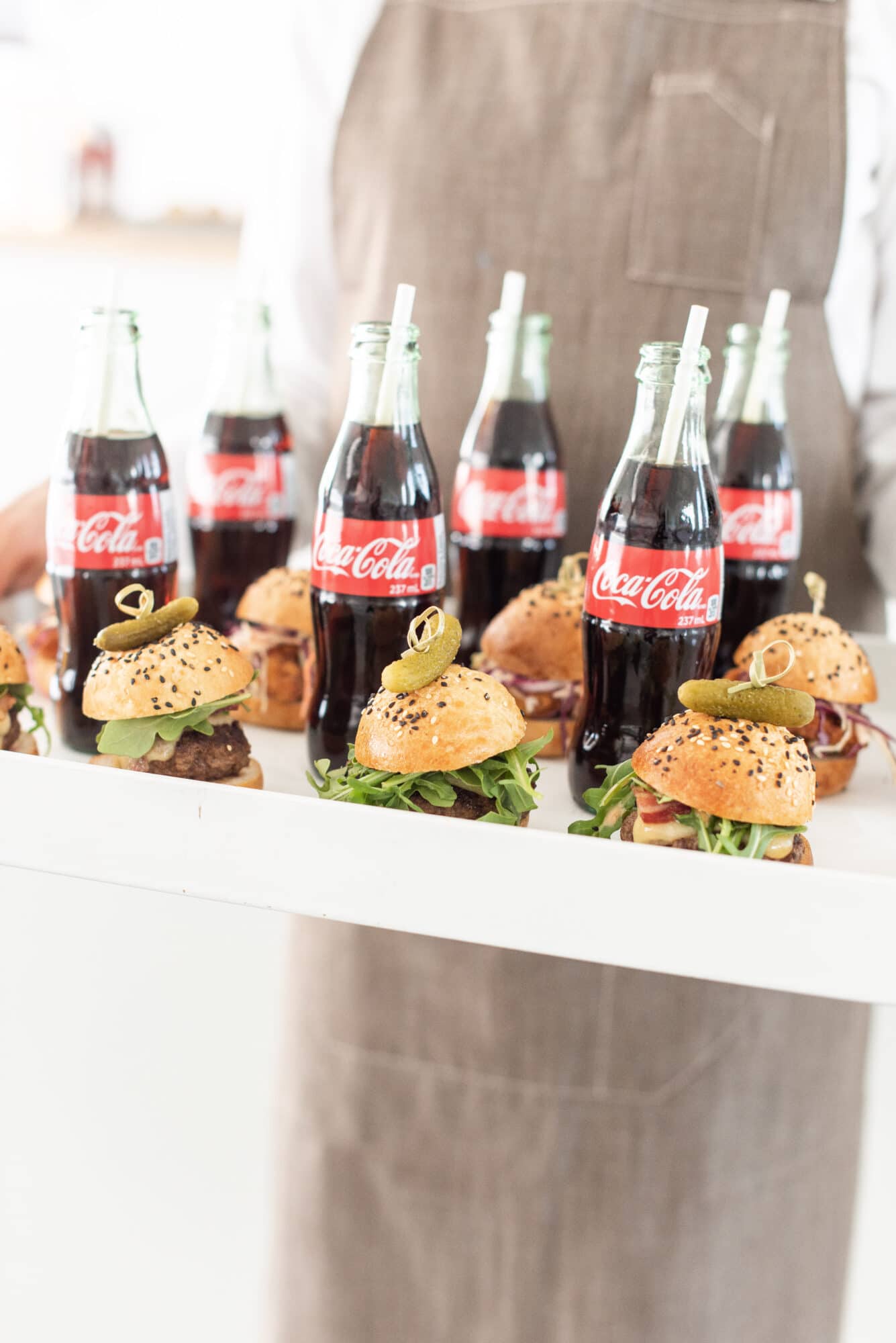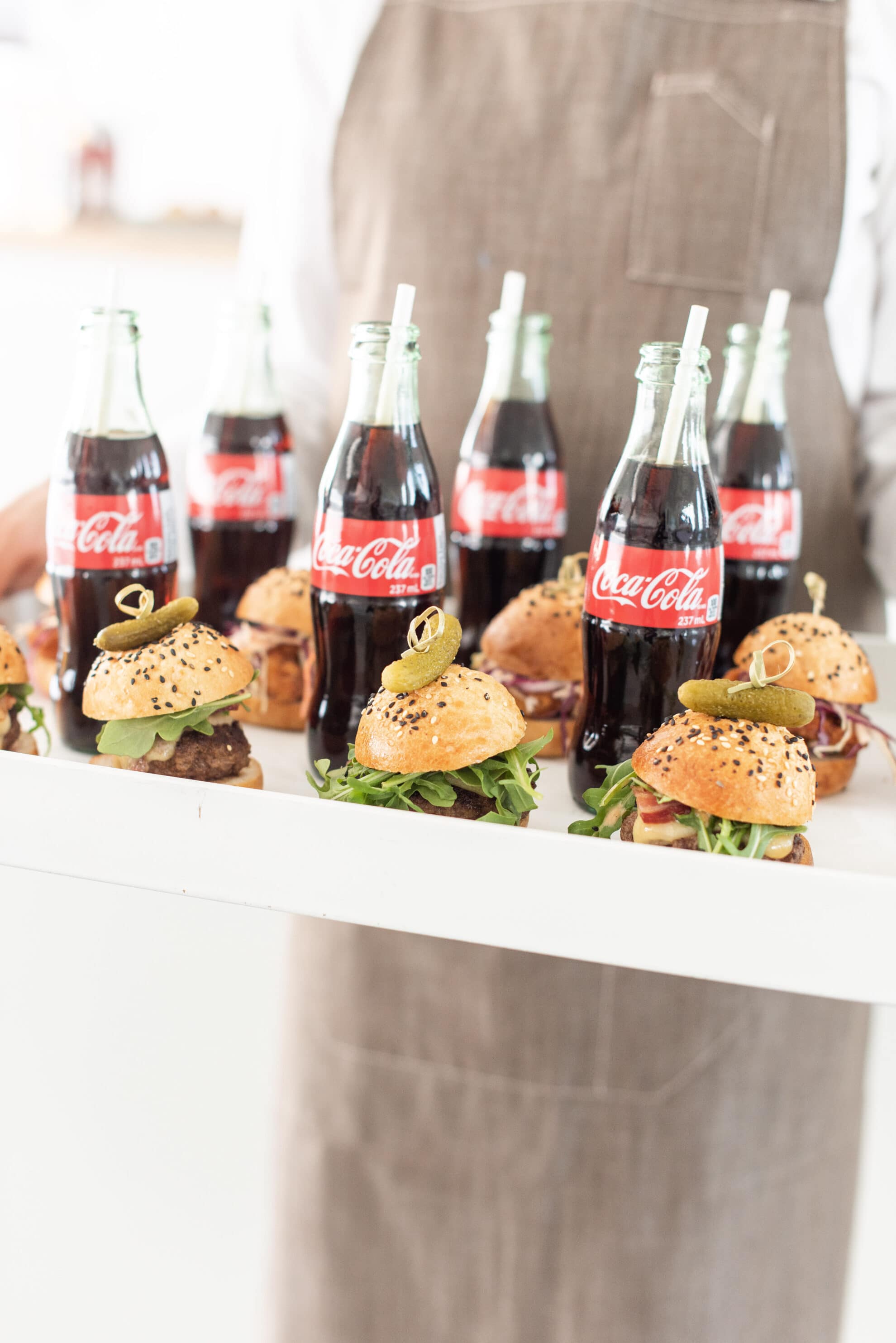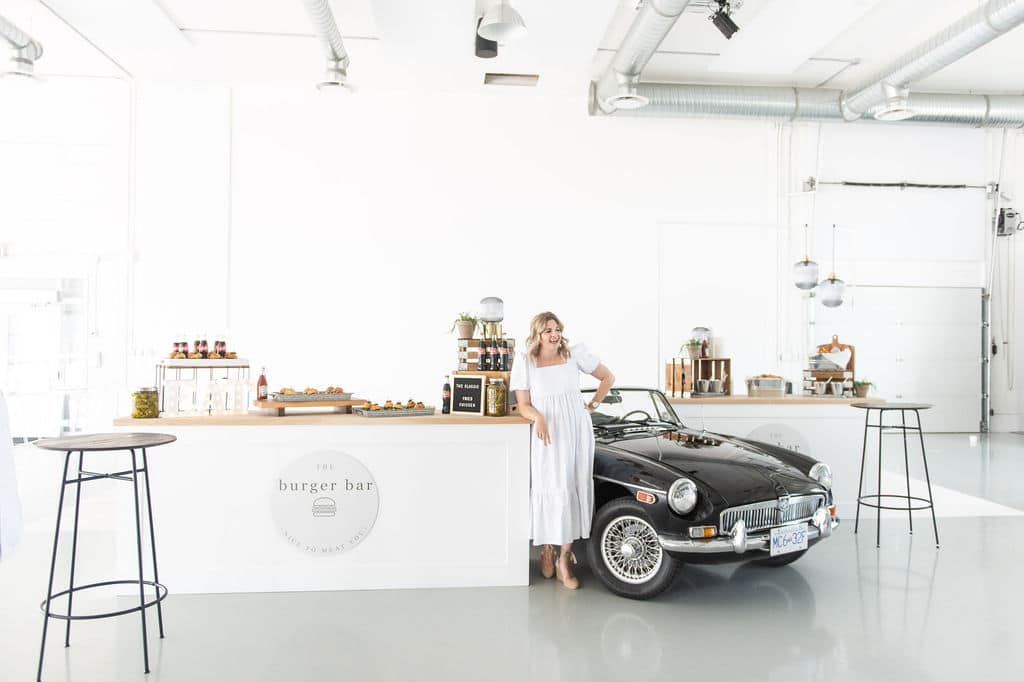 For those who love international bites we have a Neopolitan Pizza station, a Pasta station, and for the fancy folks there is an Oyster station, Paella station and even a Risotto station.
We are also excited to share a NEW station concept we launched and designed bringing elevated food to a more casual dining setting. The Mini Plates Station is perfect for those foodies who love fine dining, but also want to mingle. Impress your guests with lots of delicious options including:
Braised Short Rib
with caramelized onion jam, lemon zest gremolata and bordelaise sauce

Hand Formed Prawn Tortellini
with white wine steamed mussels & clams.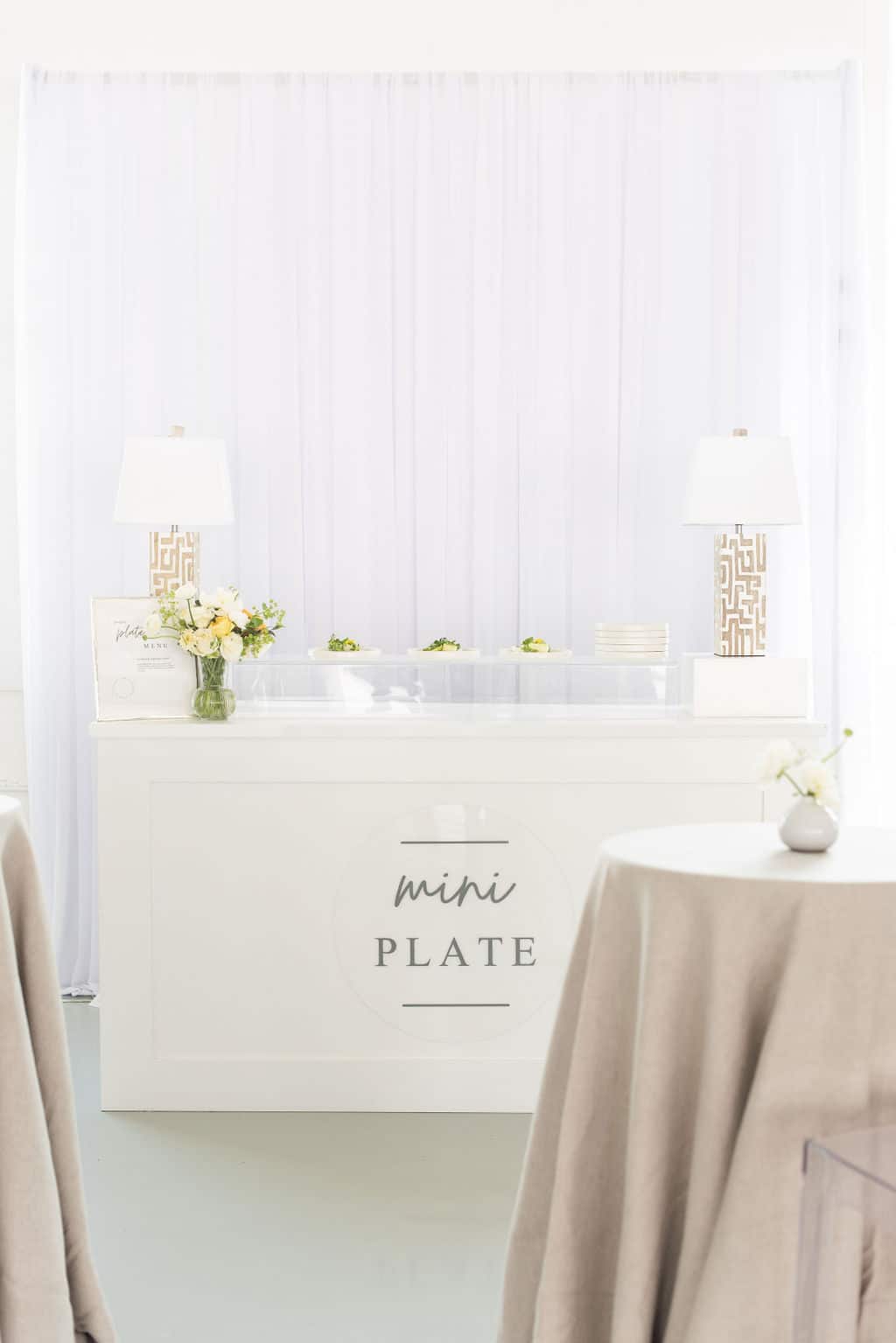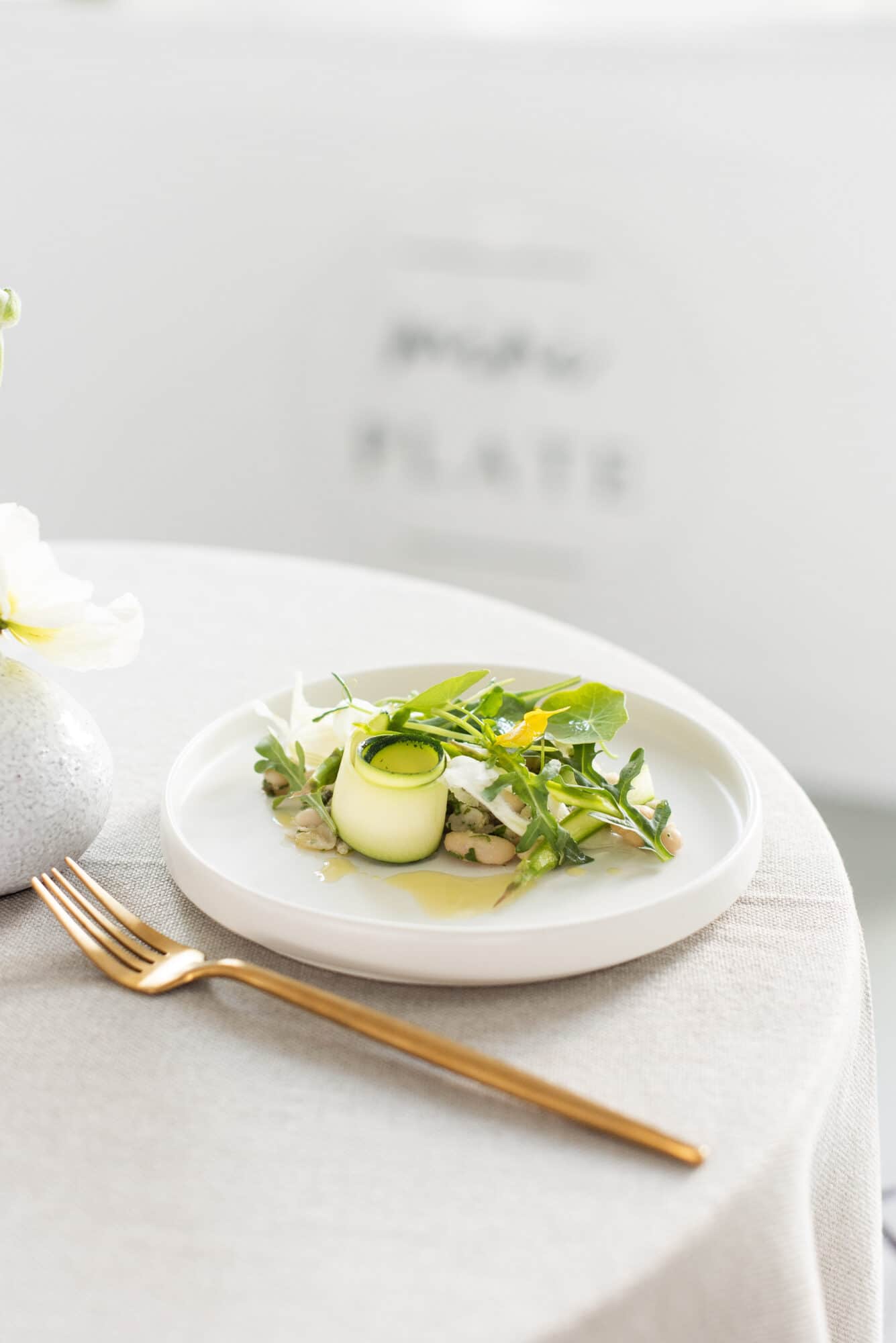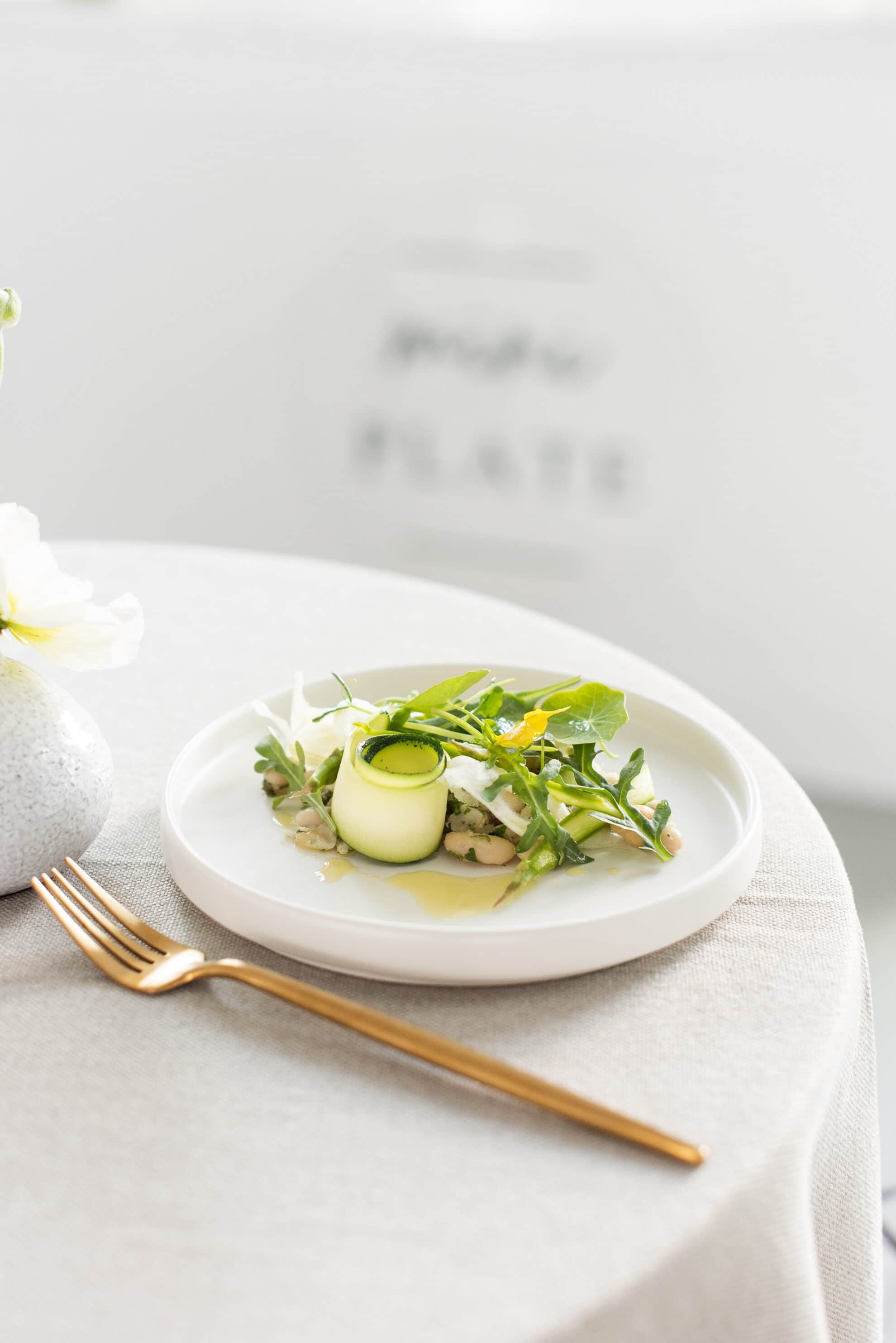 Can you say breakfast for dinner? Whether you're craving a buttermilk fried chicken waffle or a berry compote with whipped cream waffle, we have you covered. It is a guest favourite and perfect for those brunch events too! Pair it with our Affogato and Tartine stations!
Now we haven't forgotten about those with a sweet tooth. We offer an Affogato bar with local Ernest sweet cream ice cream, a summer dessert station with peach raspberry cobbler, summer berry and mint pavlova, lemon tarts and assorted macarons. 
We also have a mini milkshake bar, his and hers ice cream station, and a doughnut station. The perfect way to end any meal. 
 For a full list of all of our stations, click here. If you have any questions about having Stations at your event or wedding,
send us an email through the contact page.
WAFFLE BAR, TARTINE BAR, DONUT BAR & AFFOGATO BAR
BEHIND THE SCENES OF OUR FOOD STATION SHOOT