In the fall of 2016, we were approached by the Lighthouse Voyage Freedom Gala committee to come along side to sponsor and cater the first fundraising gala event for their organization. We were deeply moved by the hearts and passion for all of those involved in the project and the mission behind what their organization is all about.
"Lighthouse Voyage is a Canadian-based non-profit organization fighting for justice, advocating for equality, and championing freedoms for exploited individuals in India and Nepal. Established to rescue, rehabilitate, and restore, we believe that working in the field with local organizations is the most effective approach to impacting lives. We provide prevention resources, fund rescue operations and rehab centres, and prepare victims for life after exploitation through education, counselling, and personal development."
Of course we had to be involved! What an important cause! Teaming up with other service sponsors such as, Trinity Western University, Sky Hangar, Lonsdale Event Rentals, Mission Hill Winery, Trading Post Brewery, and Jack Coffee Bar to name a few, the night was a smashing success, bringing much needed awareness and raising over $70,000.
"Our main purpose is to bring hope, freedom, and new life for women and children in the brothels, slavery, and slums of India. We want to be a lighthouse that shines through the darkness – the start of a new voyage for many precious lives."
The menu had a more casual homestyle feel while still keeping the elegance of fine dining. Guests were first welcomed with servers offering specialty Indian appetizers. As they headed to their tables the evening began with a Charcuterie Bread Board offering a variety of cheeses, meats, fig jam, Sicilian olives and breads.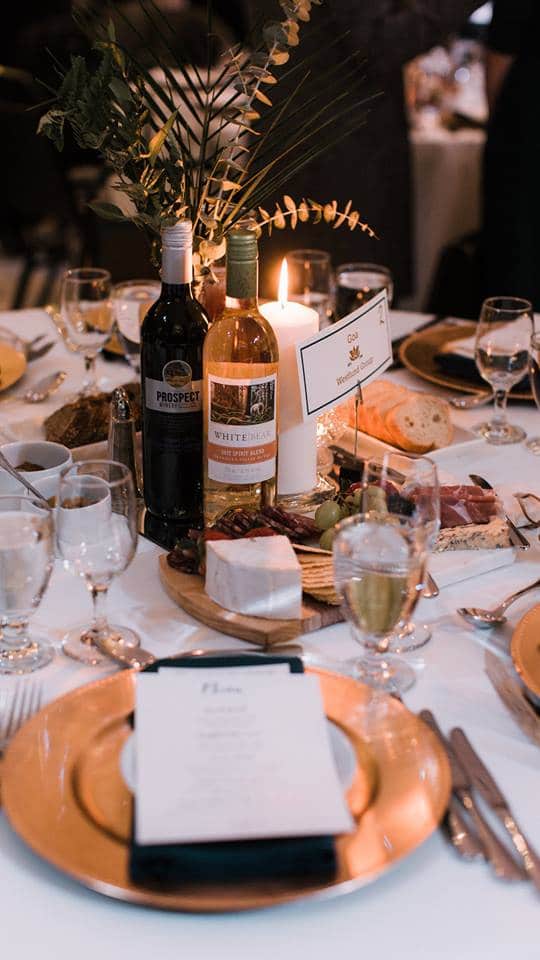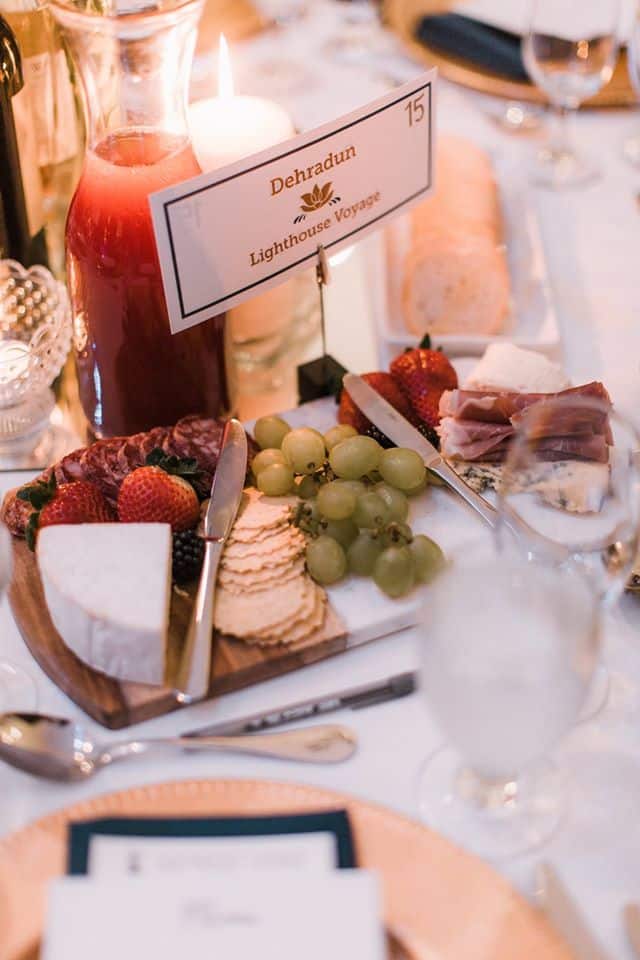 Course two was Truffled Macaroni and Cheese in a truffled cream sauce with bacon, chives, white cheddar and pecorino cheese. For the salad, our team decided on a Classic Caesar Salad with Romaine hearts, a crouton crostini, crisp proscuitto, lemon anchovy dressing and aged parmesan reggiano.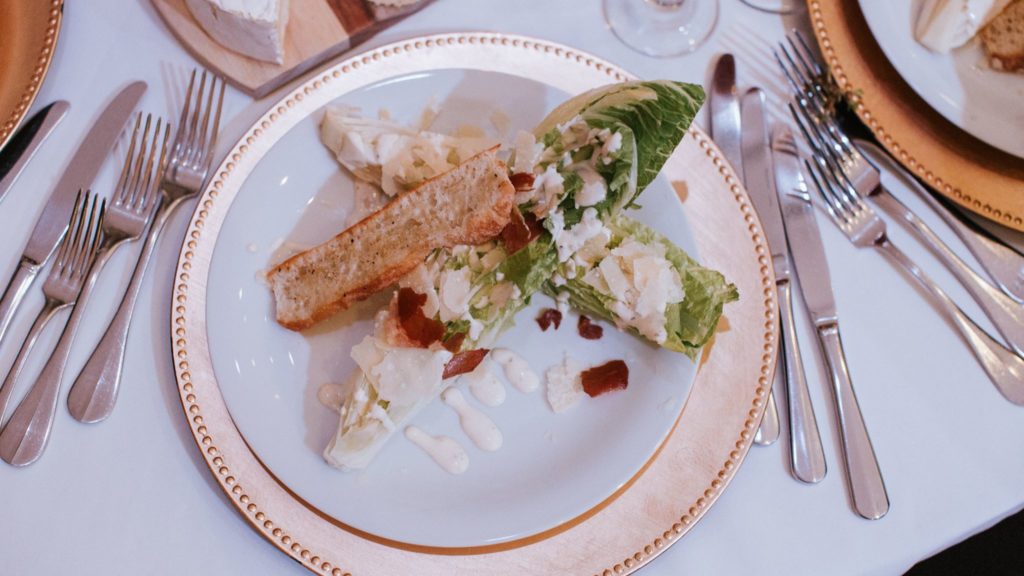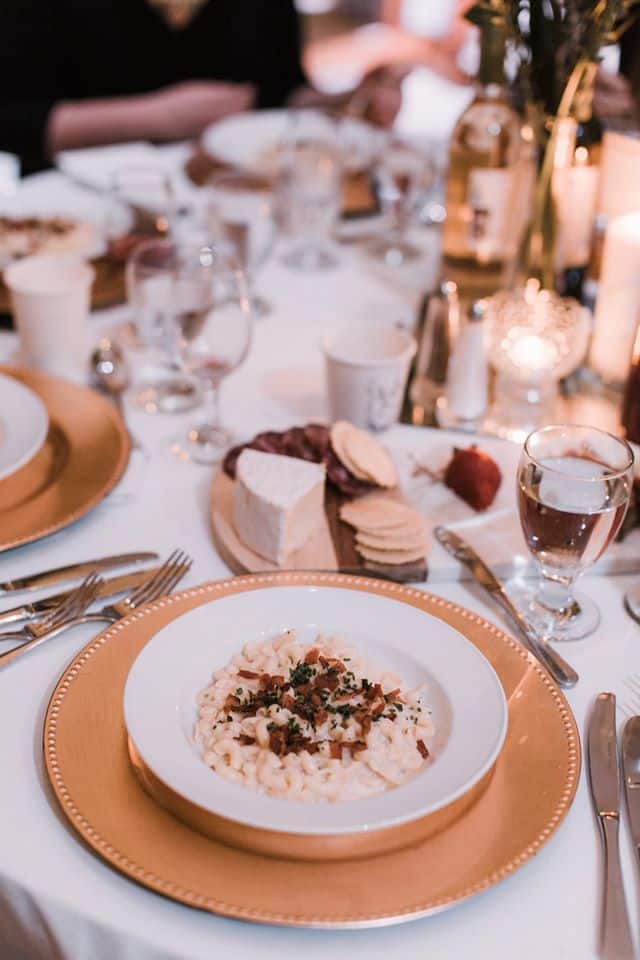 For the main dish of the evening, guests enjoyed our popular Chicken Breast Supreme served with parsnip and potato puree, roasted beets, green beans, baby carrots and demi-glace.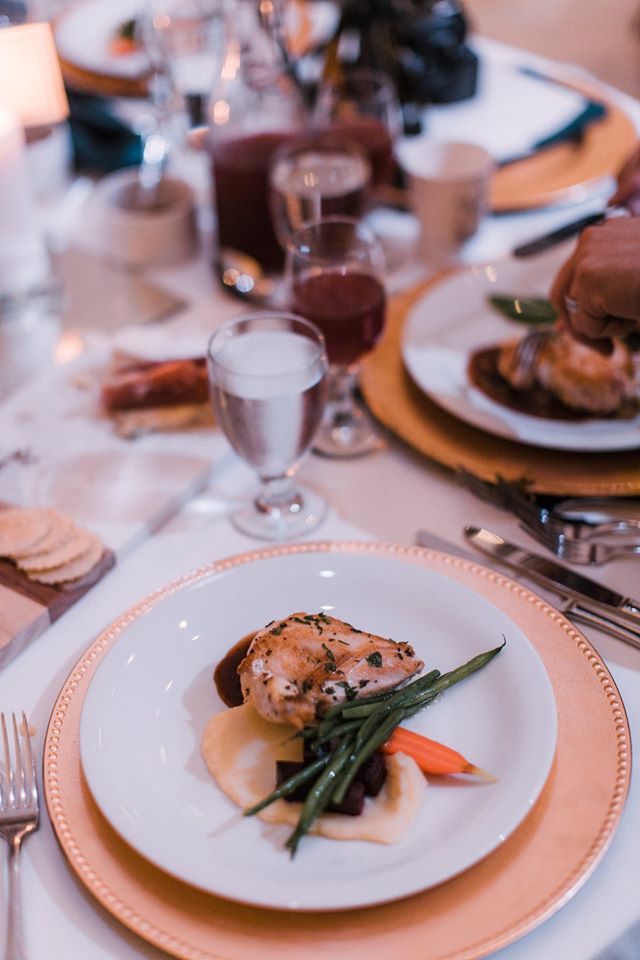 For Dessert, Chef Mark whipped up his famous Dark Callebaut Chocolate Mousse topped under Caramel Sauce, Brownie Chunks, Chocolate Mousse and Shaved White Chocolate.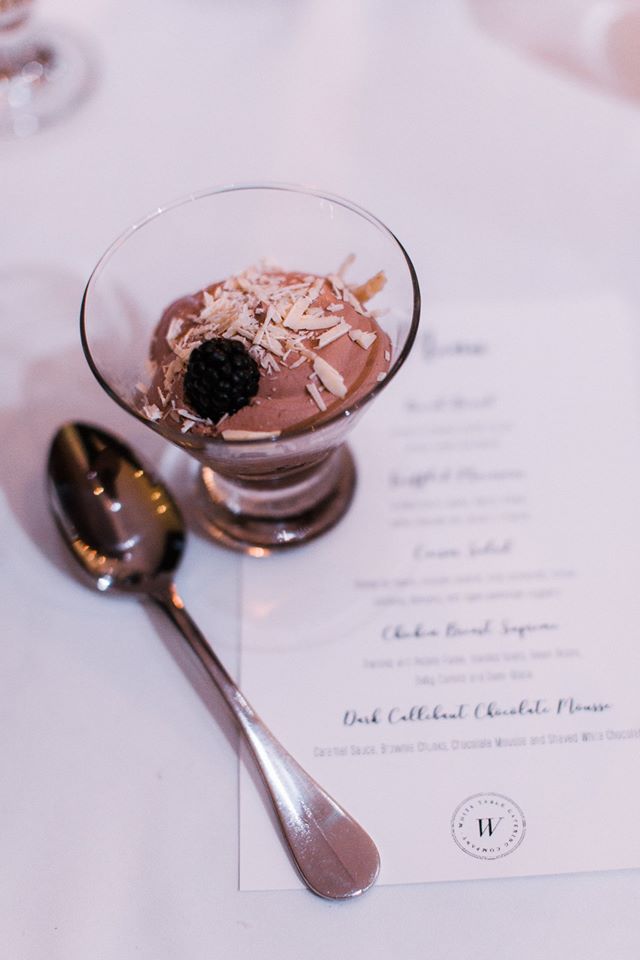 STELLAR SERVICE! Mark & Carly's attention to detail, incredible insight and unending flexibility was a true cornerstone piece enabling our Gala to be at the professional level we wanted it to be! Guests continue to tell me to this day how amazing the food was and I would recommend White Table Catering 100% again to any other person requiring catering!
-Joel Hansen (Gala Committee Member)