NE YEAR AGO WE WELCOMED OUR SWEET BABY BOY HUDSON INTO THE WORLD.A FEW MONTHS BEFORE, OUR DEAR FRIEND NINA OFFERED TO TAKE SOME PHOTOS FOR OUR FAMILY TO REMEMBER THIS PRECIOUS TIME AS A FAMILY.
Mark and I were't sure if we wanted another baby. Everything was getting easier. the kids were in school, traveling was a sinch, we all fit in any car, and restaurants were again enjoyable. But both of us couldn't deny that although we seemed to have hit a "sweet spot in life" something was missing. That "something" was Hudson. We didn't quite know it yet, but our lives were going to be sweeter than we ever imagined after meeting this new precious addition to our family.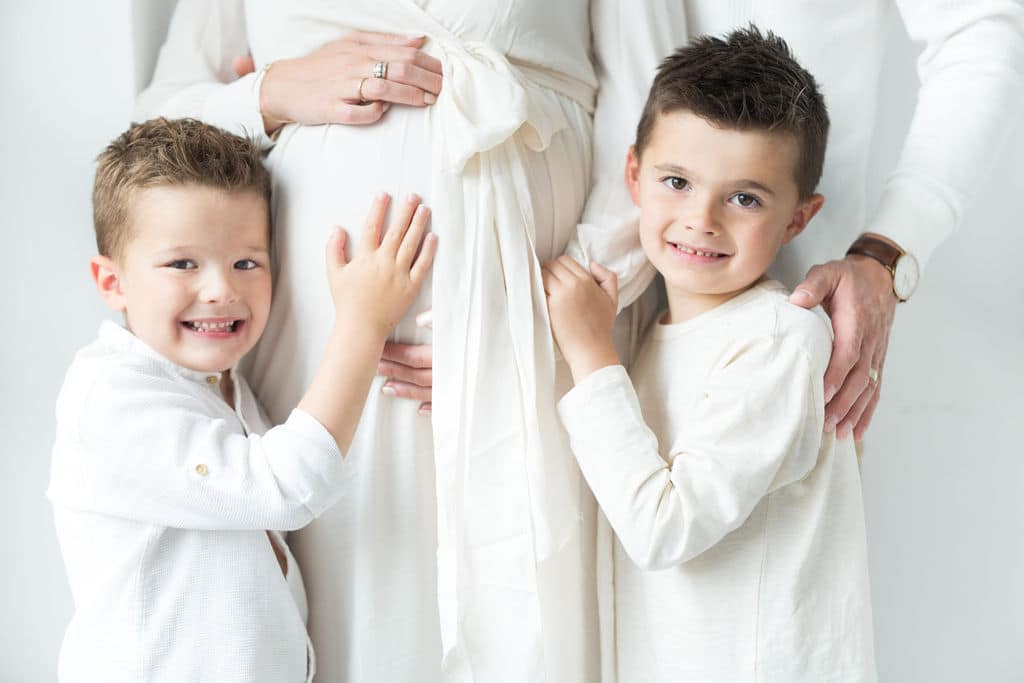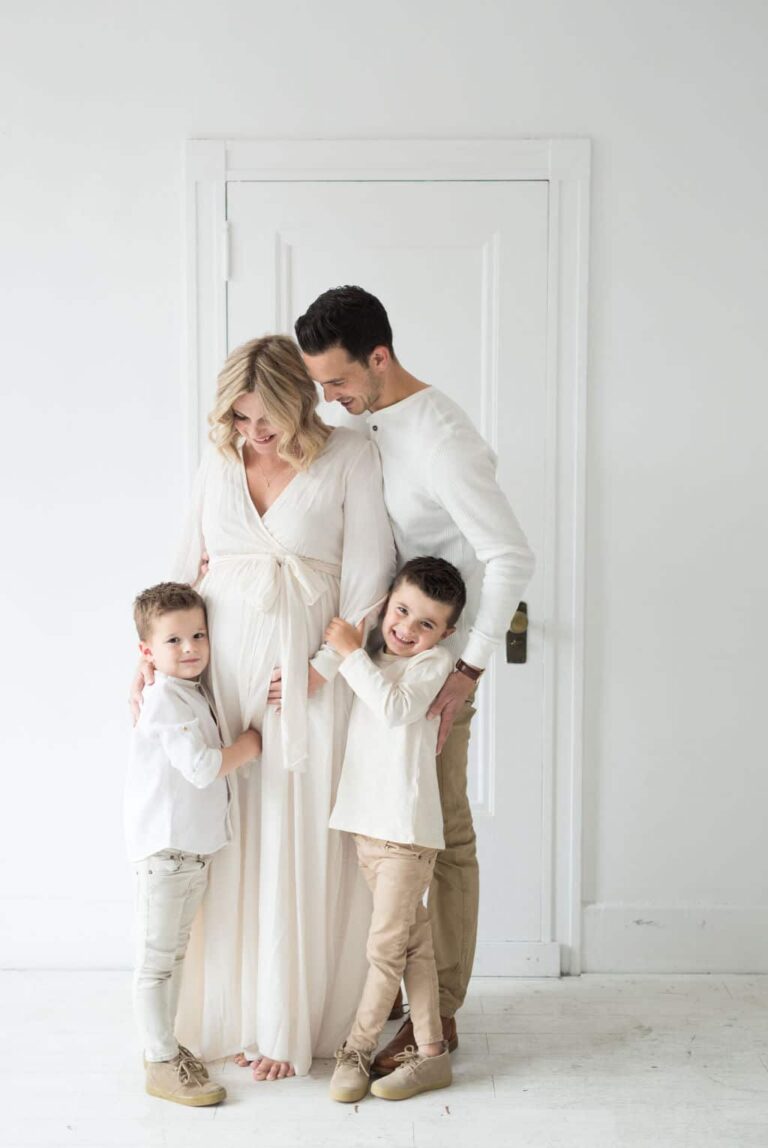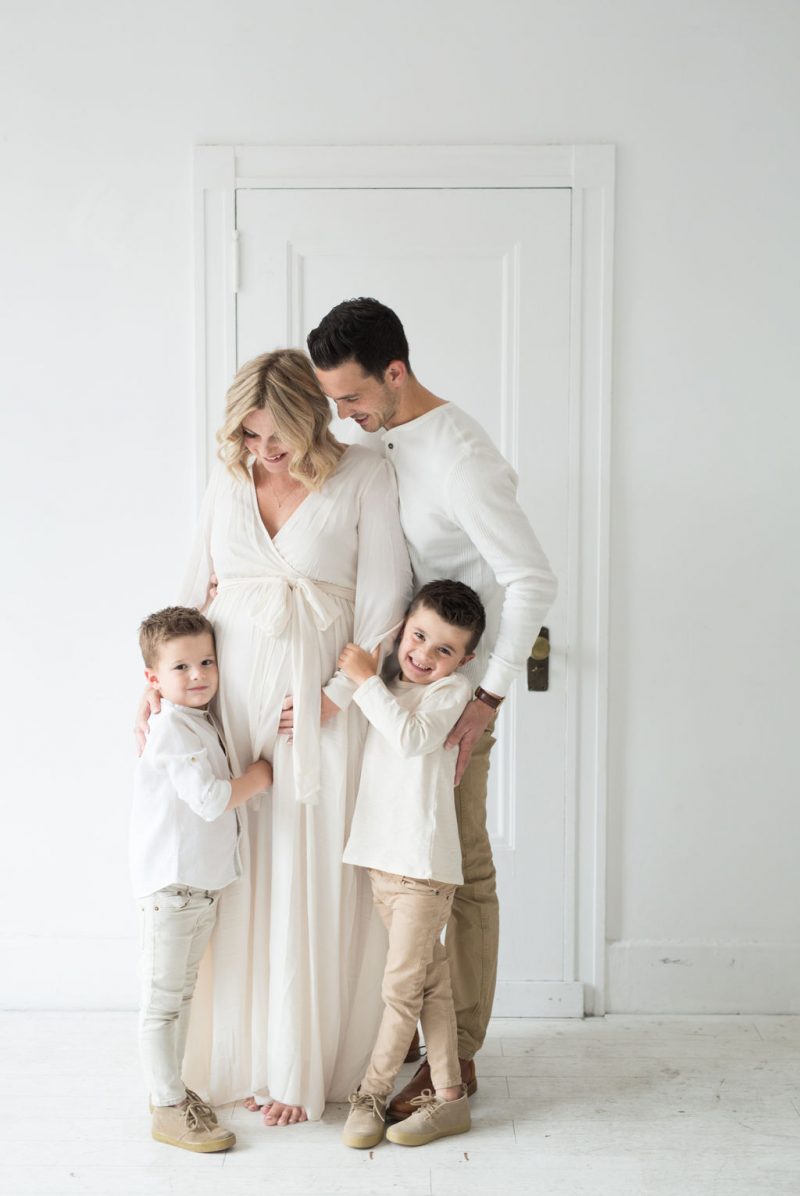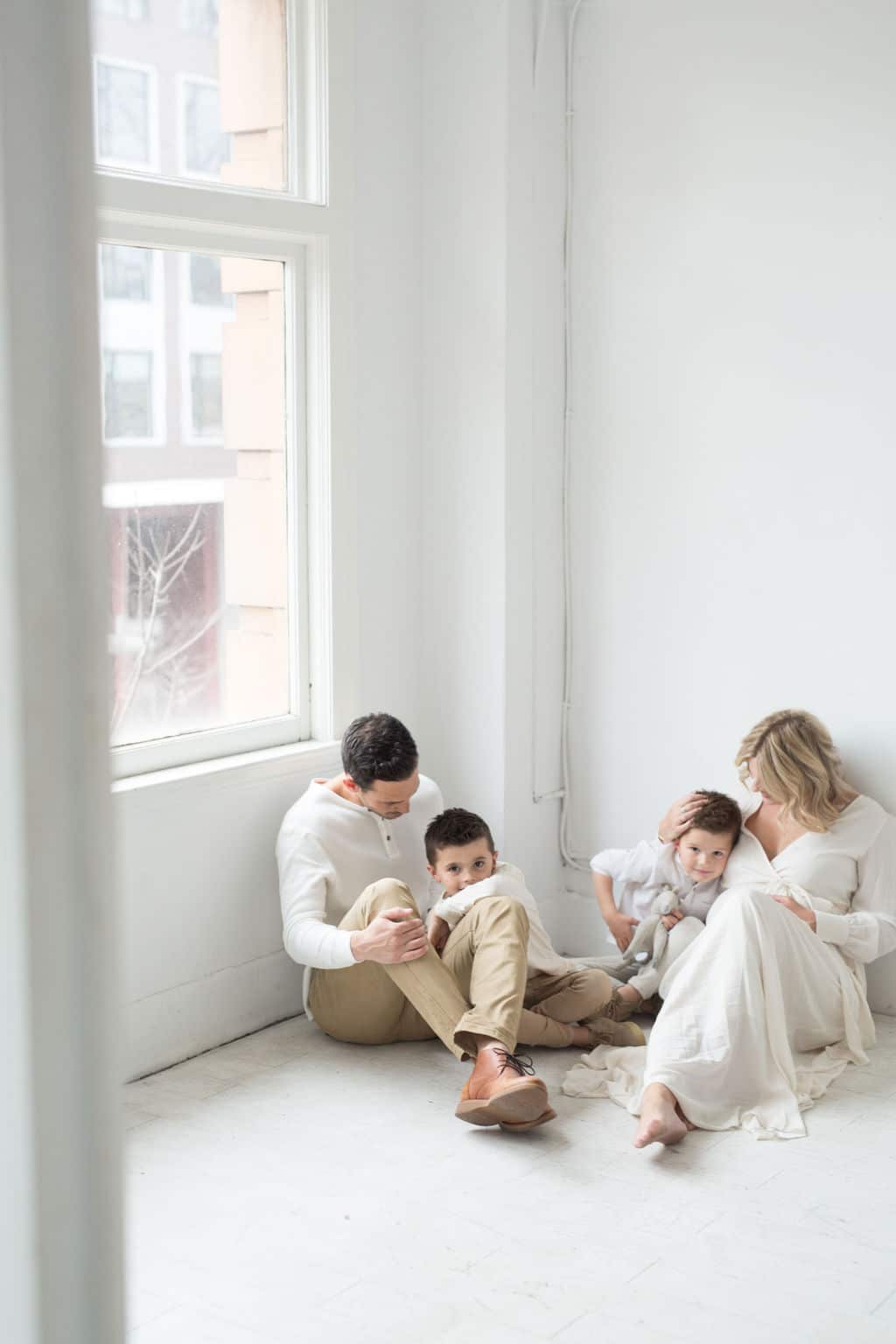 A few months after announcing we were expecting, our dear friend Nina from Lilly Ann Photography reached out to me and asked if she could take some maternity family photos for us to document this time. Life was going a mile a minute between the kids and the business but we knew this was something we didn't want to miss. Nina didn't know, but we were actually undergoing some stressful tests regarding the baby and pregnancy, so planning these photos was something we felt like we needed as a goal to get to. The week before the photoshoot we found out we were in the clear and baby and mommy were all ok. So when it came time for photoshoot day we were ready to celebrate. Nina has such a way of really bringing out the emotion and making you feel like it's not a shoot, but instead an intimate experience you are sharing with those you love. The music is playing and you feel like you are the only ones in the room that you don't even notice the "click, click" of the shutter in the background. At one point Nina asked Mark and I to go by the window and just be in the moment together. Everything really just sunk in and we were so present and in the moment together we were able to digest all we had just gone through and tears filled both our eyes. We completely forgot about Nina!  Mark started dancing with me and twirling me around as we both soaked in the moment and had tears streaming down our faces. It was probably one of the most intimate moments we've ever shared in front of another person, let alone a photographer! But those photos are my favourite, they tell a story and captured a moment I never want to forget as do the ones of us celebrating and dancing as a family. And that's what Nina is all about.
Thank you Nina from the bottom of our hearts for capturing our story and these precious moments. We are forever grateful! We can't wait for you to meet our precious boy Hudson, one day soon!
Carly & Mark