Summer may seem to be coming to a close end, but we are still relishing in as many "summer meals" as possible. Long live summer! This season has had us so busy in the kitchen, and we have been creating new inspirational dishes that we have been continuing to share with you the past few months (check out some here, and here). Our Stonefruit Summer Salad is gorrrrgeous, garnished with colourful florals – yup, we mean real edible flowers, and deliciously satisfying. Reminisce on the taste of summer with this dish all year round, you'll never love your greens more!
Scroll down below for the full recipe and a cute little tip to try, literally!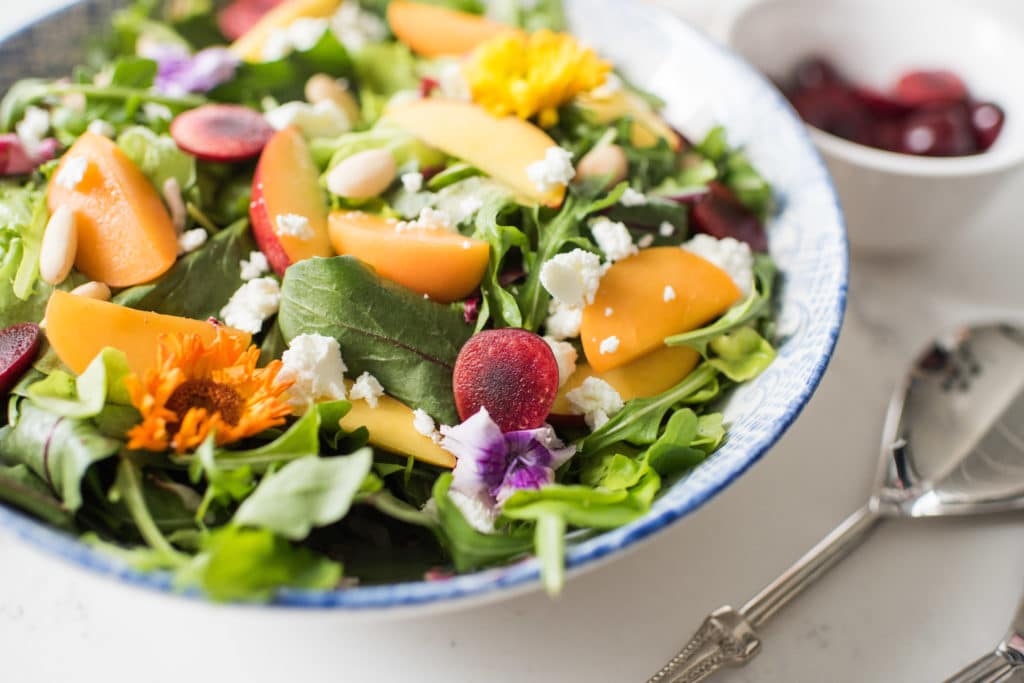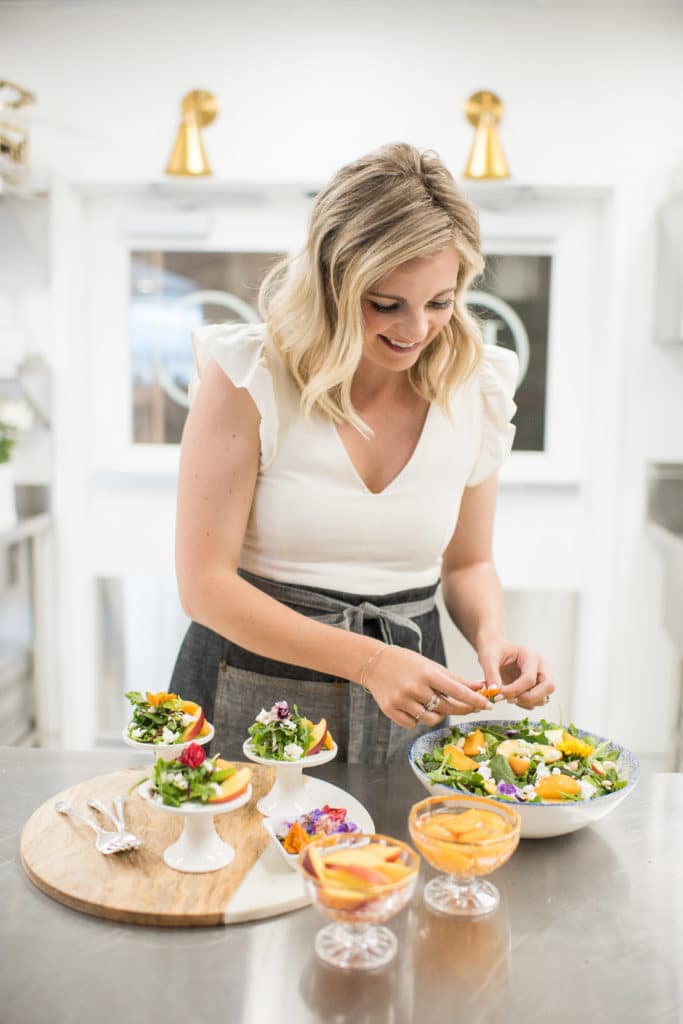 Stonefruit Summer Salad
[Serves 6-8]
Ingredients:
1 oz Baby Spinach
1 oz Radicchio
1 oz Frisee
1 oz Butter Leaf Lettuce
2 oz Arugula
3 oz Goat Cheese
Edible Flowers
4 Apricots
2 oz Cherries
2 Nectarines
3 oz St. Germaine
Dressing:
2 tbsp Olive Oil
1 tsp Honey
1 tsp Red Wine Vinegar
2 tsp Lemon Juice
Directions:
Cut apricots and nectarines and macerate with St. Germaine. Set aside in a separate bowl for 30 mins in the fridge.
Cut lettuce, wash and dry. 
In a separate bowl, whisk together salad dressing ingredients. 
Toss lettuce with dressing and garnish with goat cheese, cherries, edible flowers, and macerated stone fruit.
White Table Tip: serve this salad to your guests on mini cake stands or small cups for an appetizer or small plated course! Because everything is better mini 😉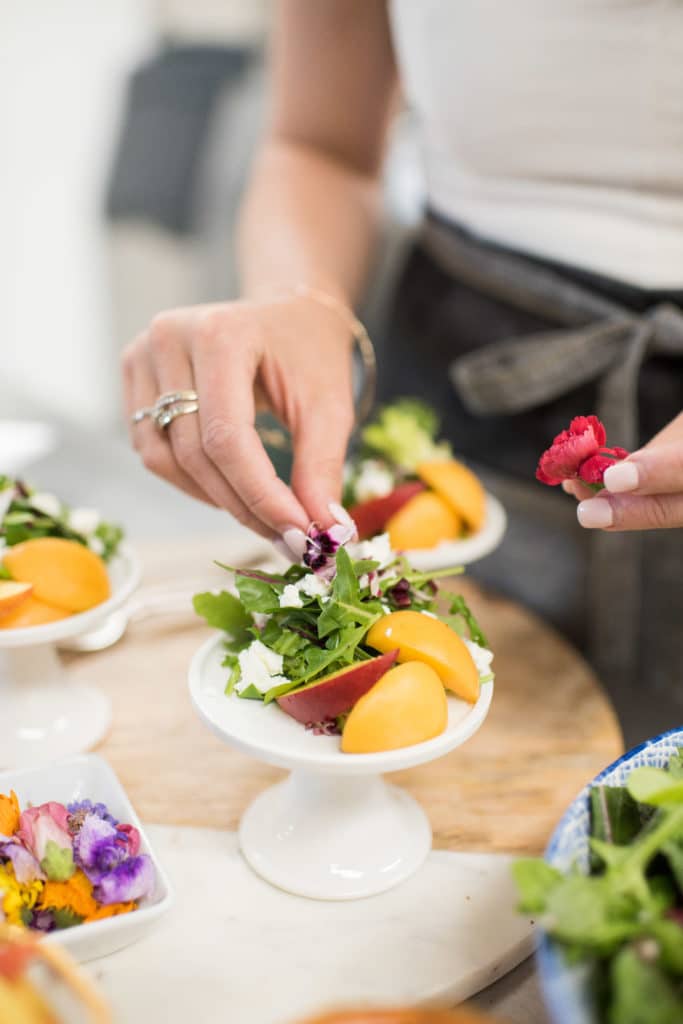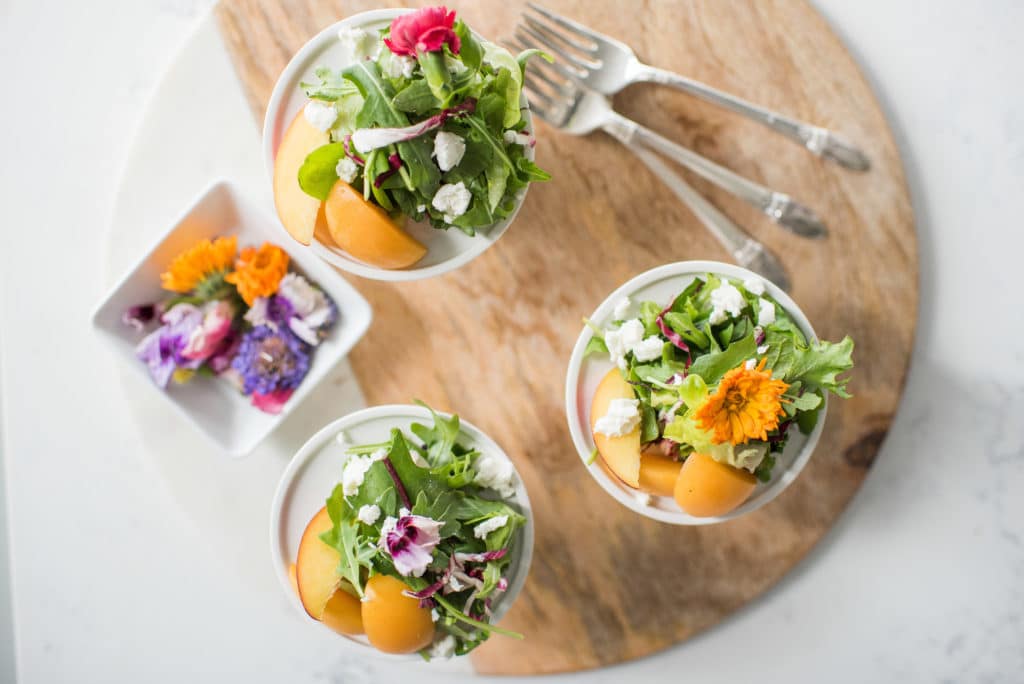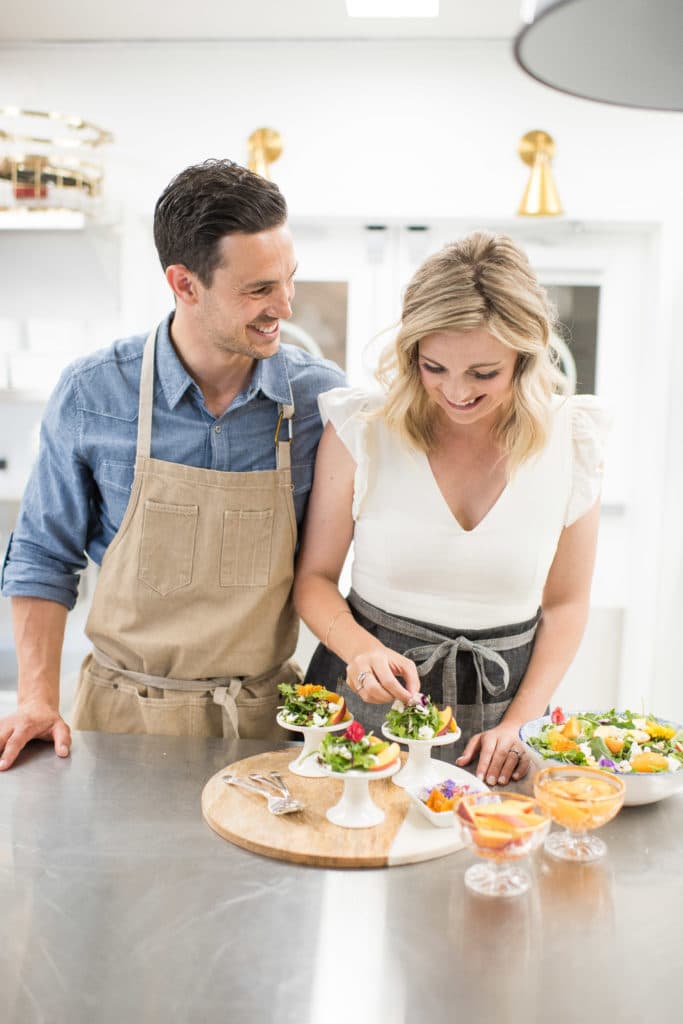 ————-
Check out this recipe & our feature in the latest summer issue of I Like Her Style Vancouver, on stands now!
THE CREATIVE TEAM
Recipes, Food Preparation & Styling
Photography
Creative Director