Thanksgiving is just around the corner and if you are looking for a new recipe to try out, this is an easy one that is one of our favourite side dishes to serve while hosting  at home as well as one of our most popular White Table Family Style dishes! Clients love them and so do our friends, so switch it up this Thanksgiving and give these sprouts a try! They may even win over the toughest critics of these controversial green leafy buds!
TAHINI POMEGRANATE BRUSSEL SPROUTS
SERVES 4-6 
Ingredients: 
3 Cups fresh brussel sprouts cut in half
1/3 cup olive oil
Salt and Pepper
Dressing: 
1/3 cup tahini 
1/3 cup water
¼ cup lemon juice
2 garlic cloves
salt and pepper
Garnish: 
1 pomegranate
100g goat cheese
Directions: Toss brussel sprouts in olive oil and salt and pepper. Set aside. For Tahini dressing blend dressing ingredients together in food processor until smooth. Season to taste with salt and pepper and pour into squeeze bottle. Place sprouts facing down into a medium hot pan. Brown well and toss. Cook until tender but firm. Plate in a bowl and garnish with tahini dressing, goat cheese and pomegranates.
Tip: For headache free pomegranate seeds, cut it in half sideways. Then hit the top with a spoon into a bowl of water. Scoop away floating white piff and strain.
Remember: Do not over cook your sprouts. For best results, choose choose smaller, fresh-looking sprouts instead of large ones and cook them just until they are crunchy-tender and bright coloured. (Do not use frozen sprouts.)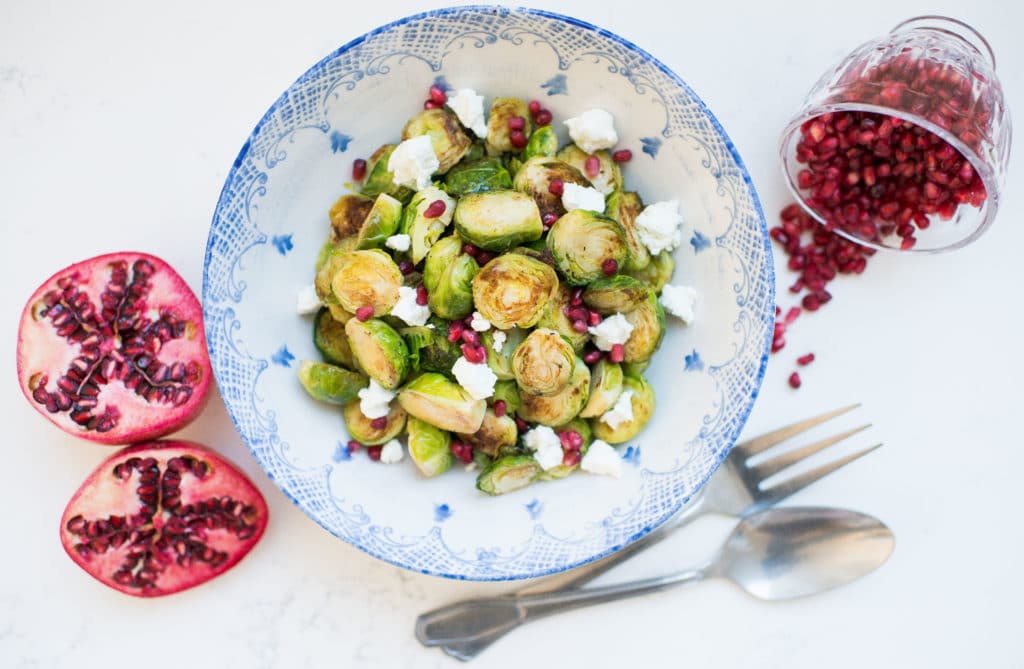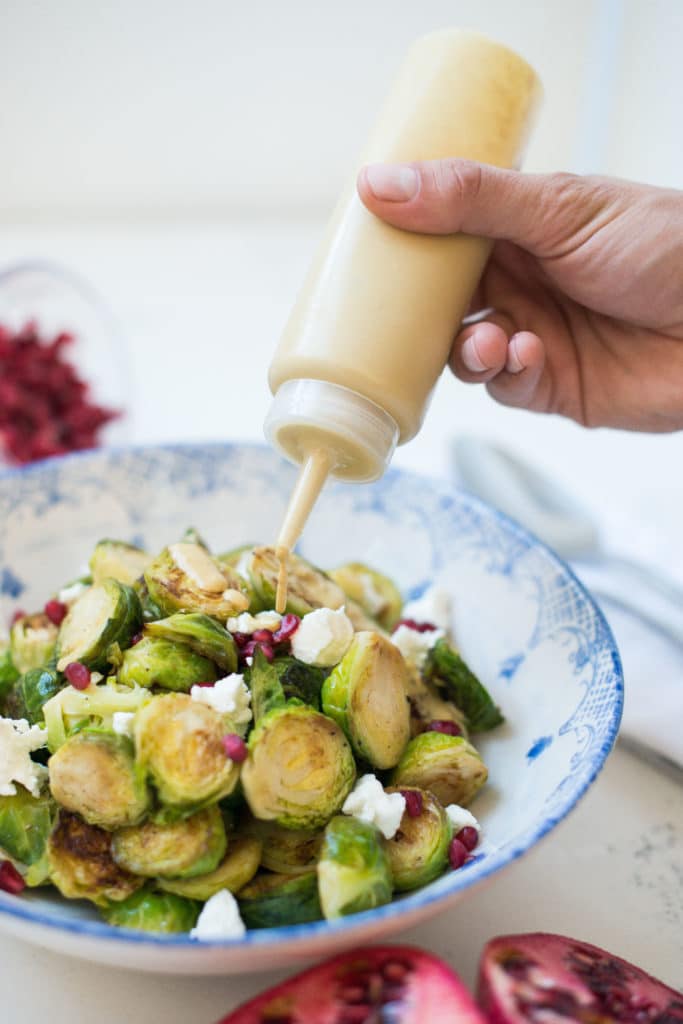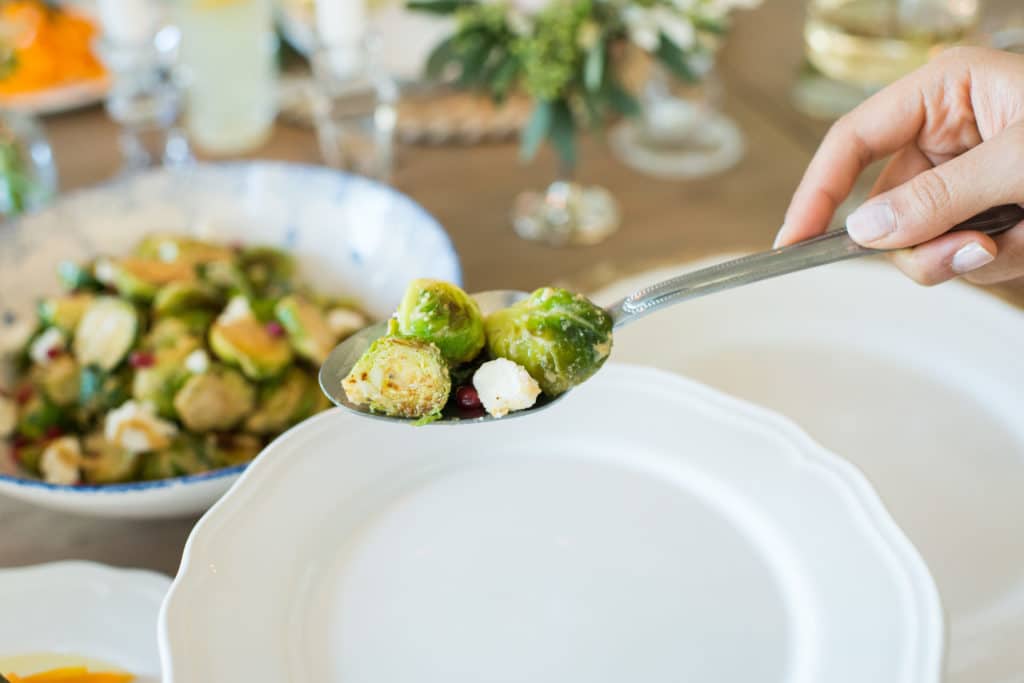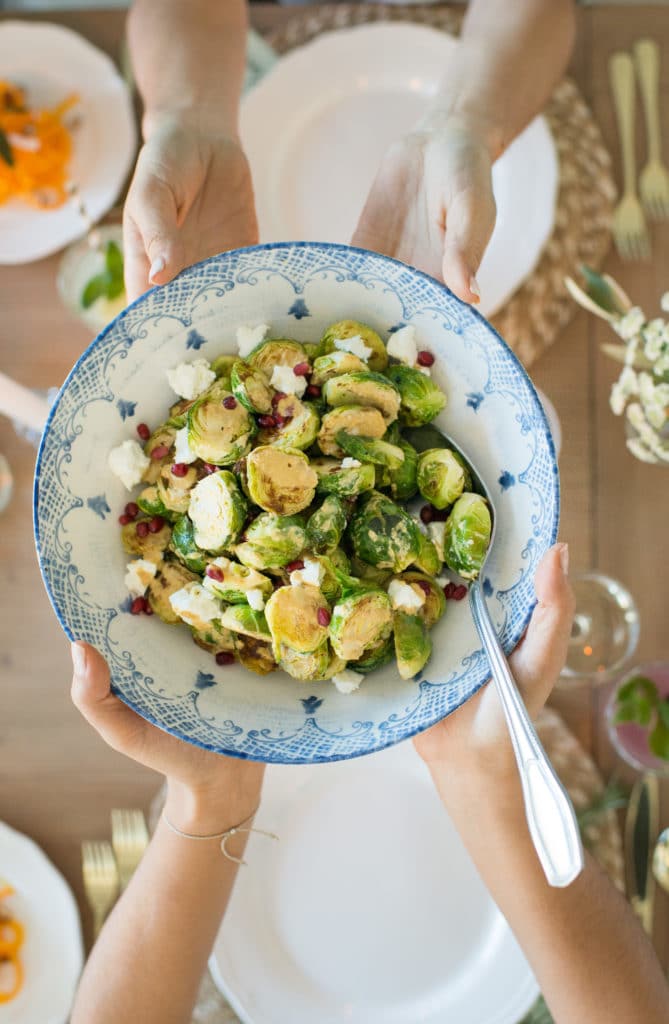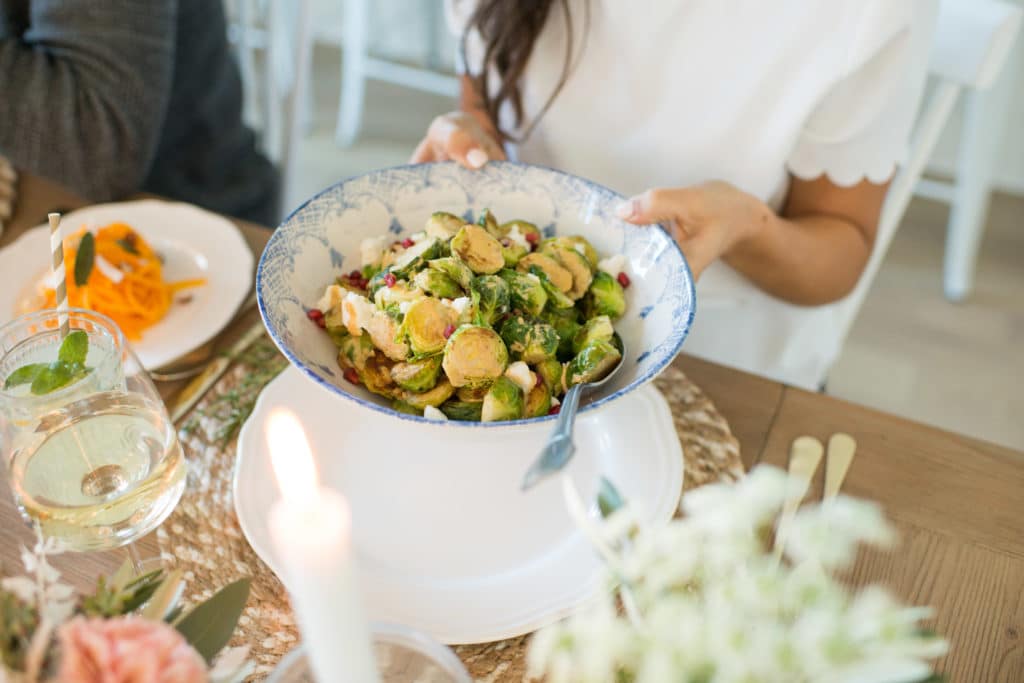 Featured in The Fall/ Winter Celebrations Issue of I Like Her Style Vancouver Magazine