We have been in full patriotic, nail-biting, crowd shrieking mode over here these past two weeks. I'm sure countless households in our neighboring cities and provinces have probably had their TV's on at all times, cheering for our true, north, strong & free! We love our country and we are proud of all the amazing athletes that have participated, and even brought home a medal. In honour of our dear Team Canada, we carefully crafted the ultimate Olympics menu for Novus TV's Olympics segment – with none other than our fellow Canadian friend, Natalie Langston.  With warm classic favorites and red & white themed sweets, all designed and created in our kitchen with "Oh Canada" in mind… what's better than a cozy day/night-in watching the closing ceremonies from the comfort of your couch, with some Canadian pride on your plate?! 
Scroll to see White Table's Ultimate "Team Canada" Olympics Menu below!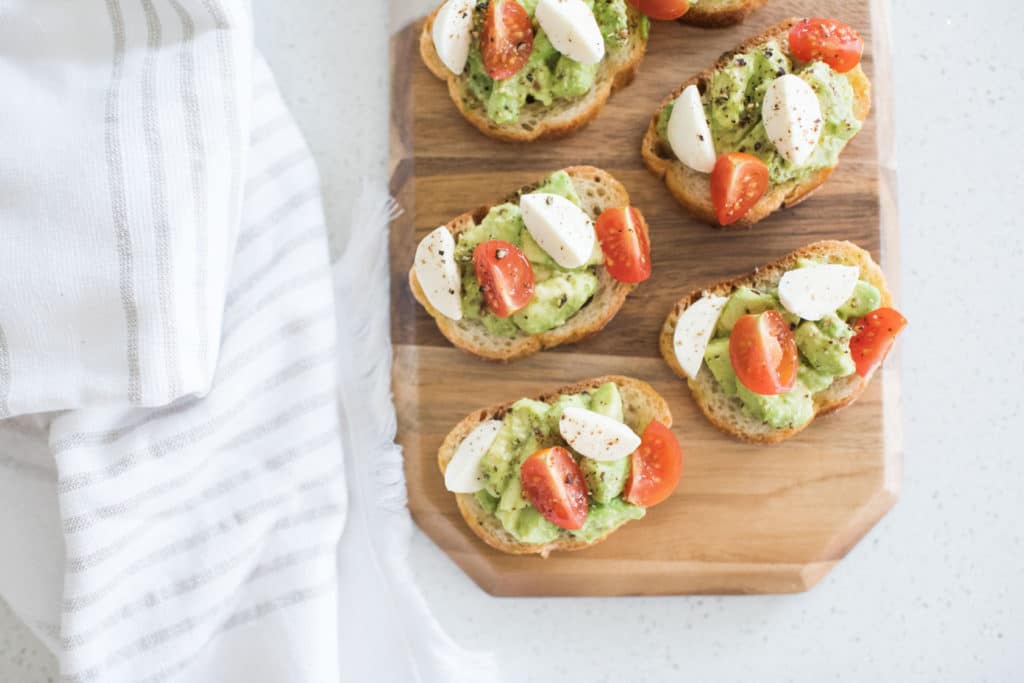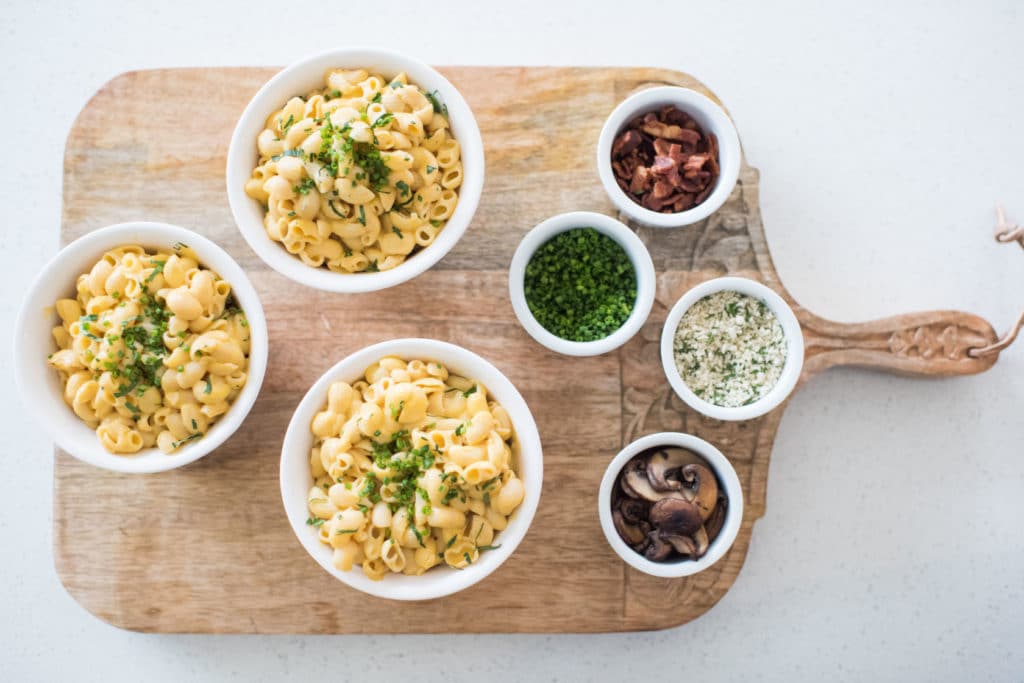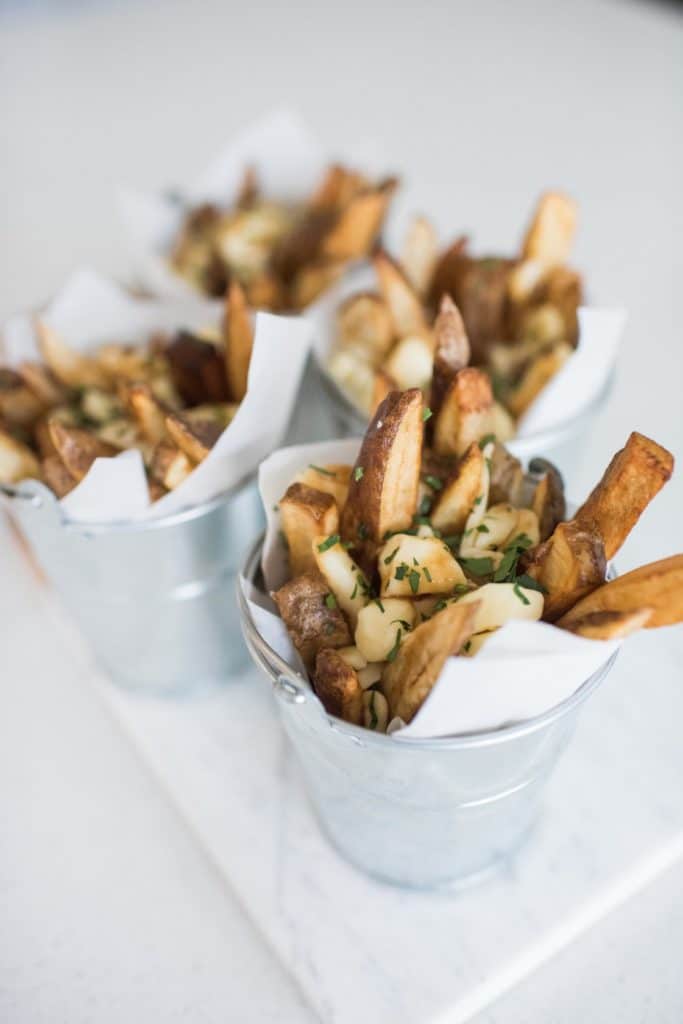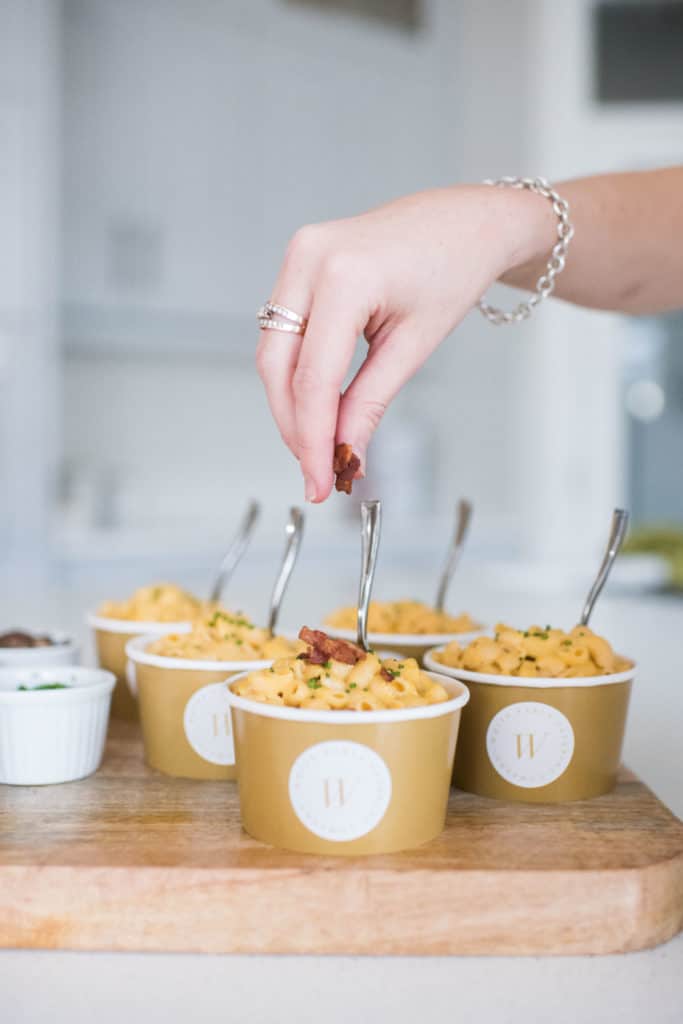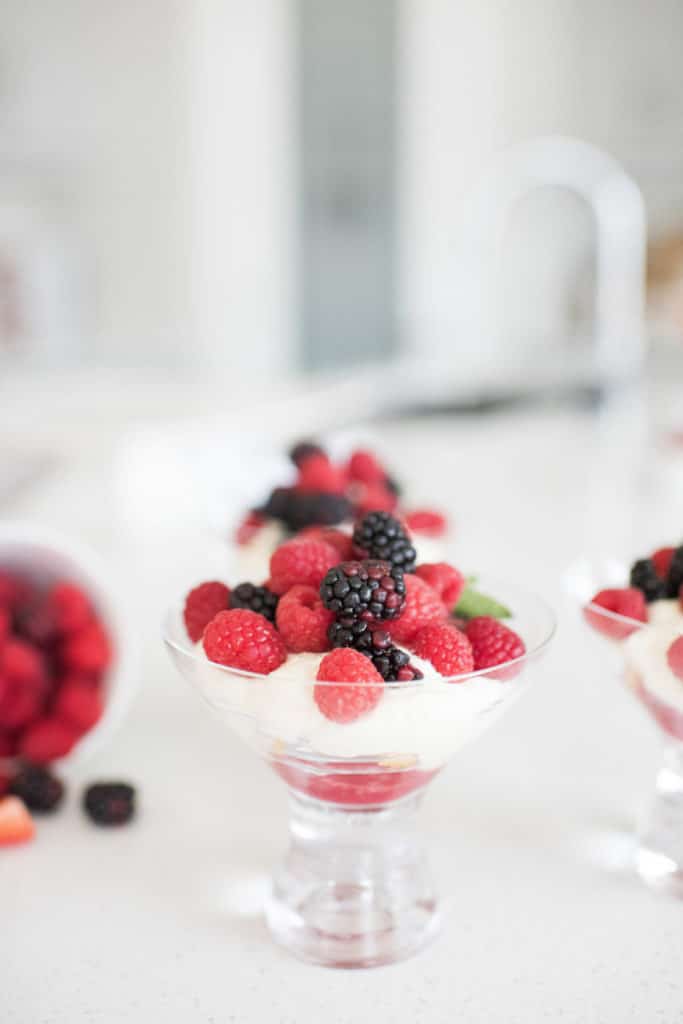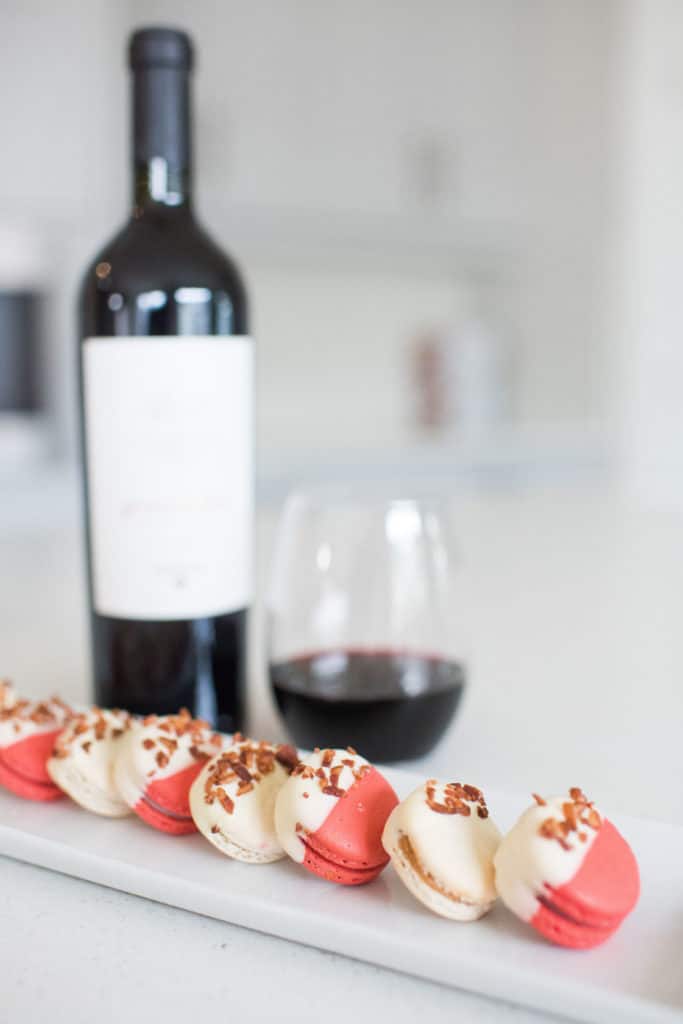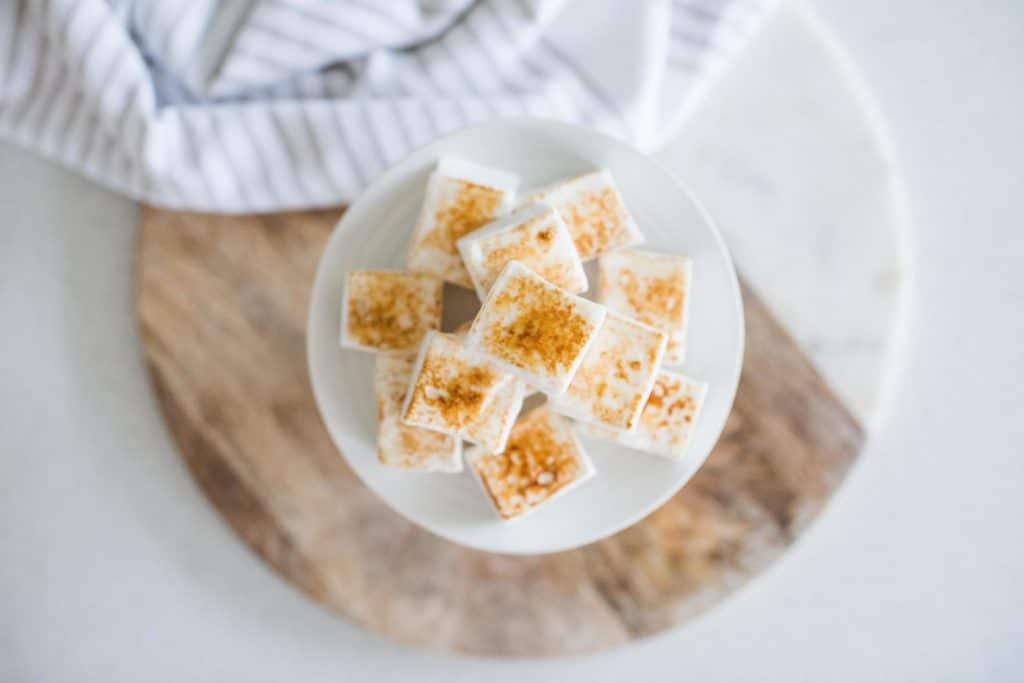 WHITE TABLE CATERING CO. "TEAM CANADA" OLYMPICS MENU
"Go For the Gold" Mini Vegan Mac + Cheese Cups
Our very own creamy classic.
Sprinkle with your choice of maple bacon chips, chives, homemade bread crumbs, and truffle oil infused mushrooms.
Food stations are really popular right now and a fun, interactive way for guests to get their food at any event. At White Table Catering, we offer fun interactive Chef stations and our mac & cheese station is a client favourite! 
Red and White Caprese Avocado Toast Bites
Toasted ciabatta with avocado, fresh cherry tomatoes, and bocconcini cheese, with tuscan olive oil, lemon, and sea salt.
You gotta have your red and white treats while cheering Team Canada on, and what better combo than bocconcini cheese and fresh cherry tomatoes. Go Canada!
Canadian Poutine Buckets
Cut russet potatoes, cheddar curds, and demi-glace poured over.
Our White Table presentation is as good as the food. Look at these cute carrying buckets so your guests can take them to go and watch from their seats!
Team Canada's Trifle
Layered with raspberry, lady fingers, and frangelico whipped mascarpone, topped with fresh berries.
One of the best things we have on our dessert menu are individual desserts like this one. They look great on a dessert table, or you can have it served to each individual guest for a more formal presentation. 
The Ultimate Canadian Macaron
Canadian red macaron dipped in white chocolate, and sprinkled with bacon bits.
Made especially custom for this Olympic event to celebrate Team Canada
Olympic Torched Marshmallows
Brûléed home made marshmallows, with lightly toasted tops.
Make dessert different and turn this into another fun, interactive activity for your guests and book the s'mores station we offer at White Table Catering! We toast the marshmallows right in front of you, and it also makes a great late-night snack!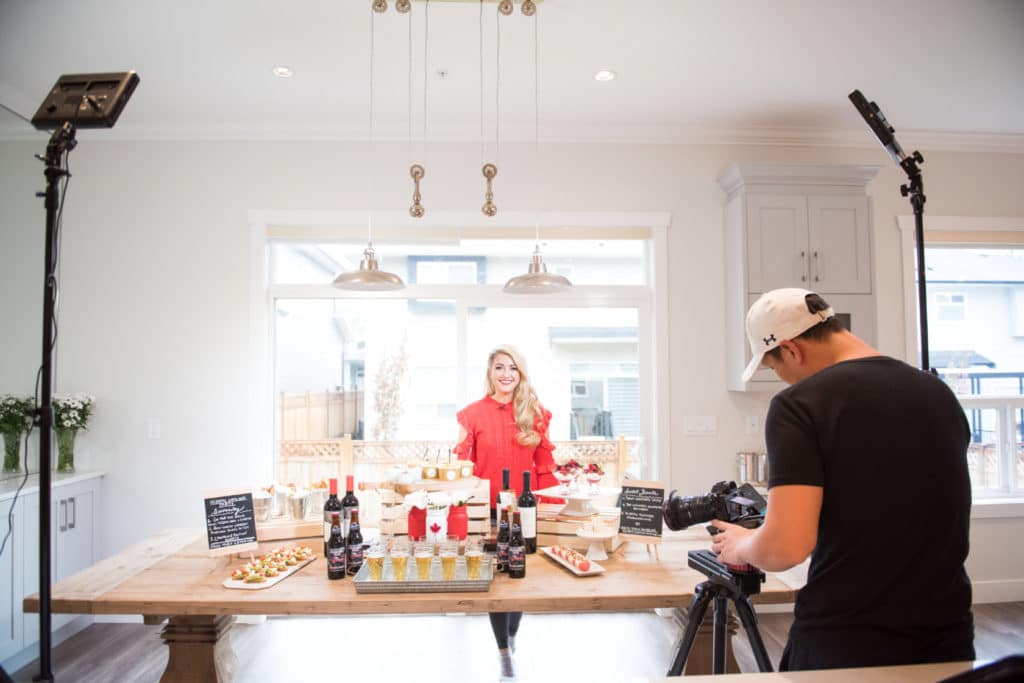 Check out our spread on Novus TV, here!
Photography: Brooklyn D Photography