hristmas isn't complete without fresh christmas cookies and holiday treats on the counter.
Am I right?! Whether you are having someone over for coffee this season, hosting dinner or having a cocktail party, displaying holiday treats is something that's easy to serve and even add to your decor! We like to display treats on the counter when we aren't serving additional food and for a more casual feel. When hosting dinner or a cocktail party, we often create a self-serve dessert station on the buffet counter behind our dining table for guests to help themselves to after the meal.  We use various sized cake stands for plating teats and add greens, florals and garnish to tie in decor. If you don't own a cake stand we highly recommend having a couple on hand. We use them for everything! They really help elevate your display by adding different heights and accenting each dessert option in its own unique way.  We linked some of our favourite dessert display plates below, but a lot of our stands and display items also come from being on the hunt at Homesense too! *wink, wink*
We also wanted to share our Classic Truffle Recipe with you below. They are easy to make,  always a hit, and a classic  you can make each year.  Thank you to our Chef, Barry for this recipe!  For more classic Christmas treat recipes, check out our Eggnog Brulee here and our Family's Classic Gingerbread Cookies here.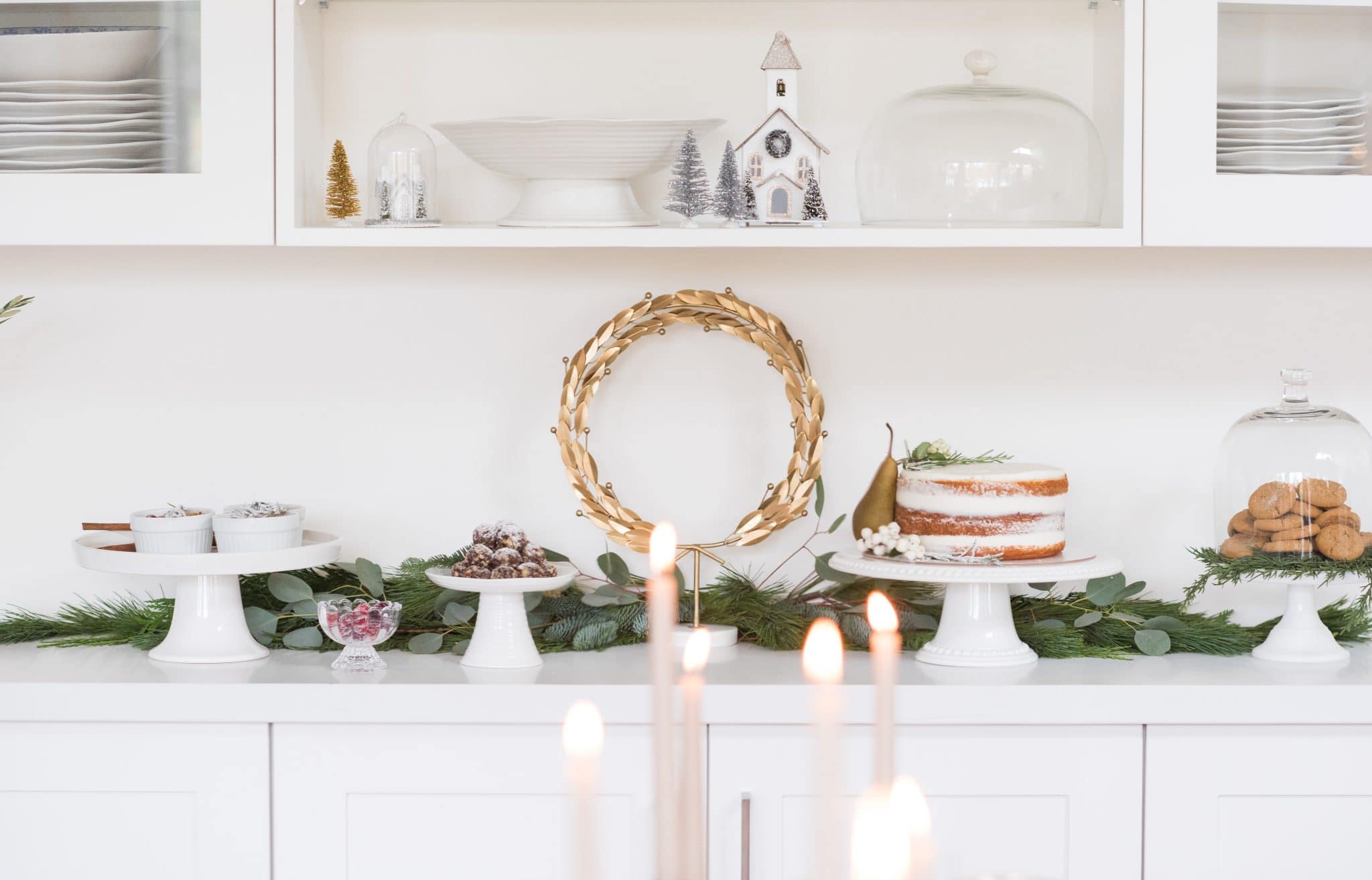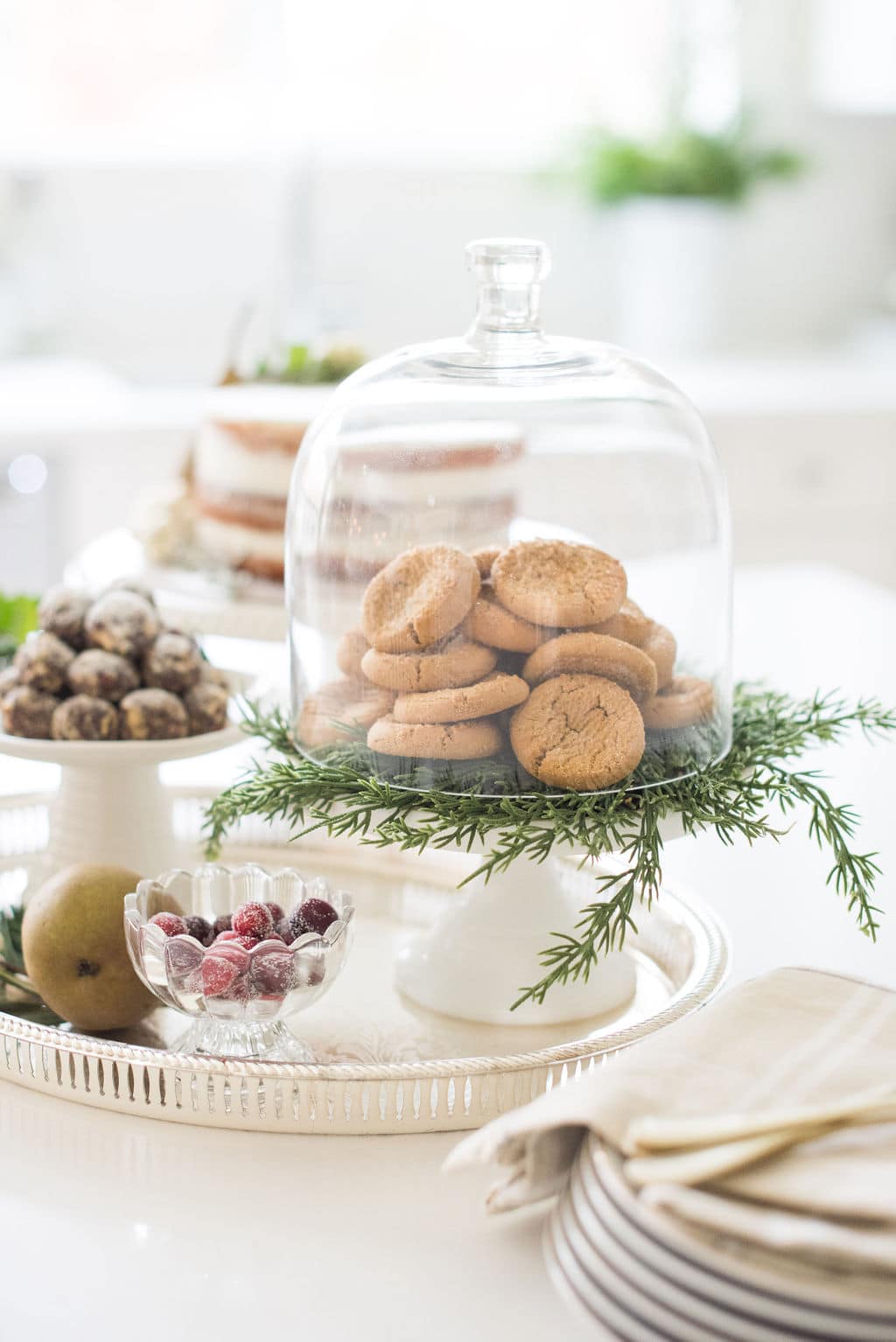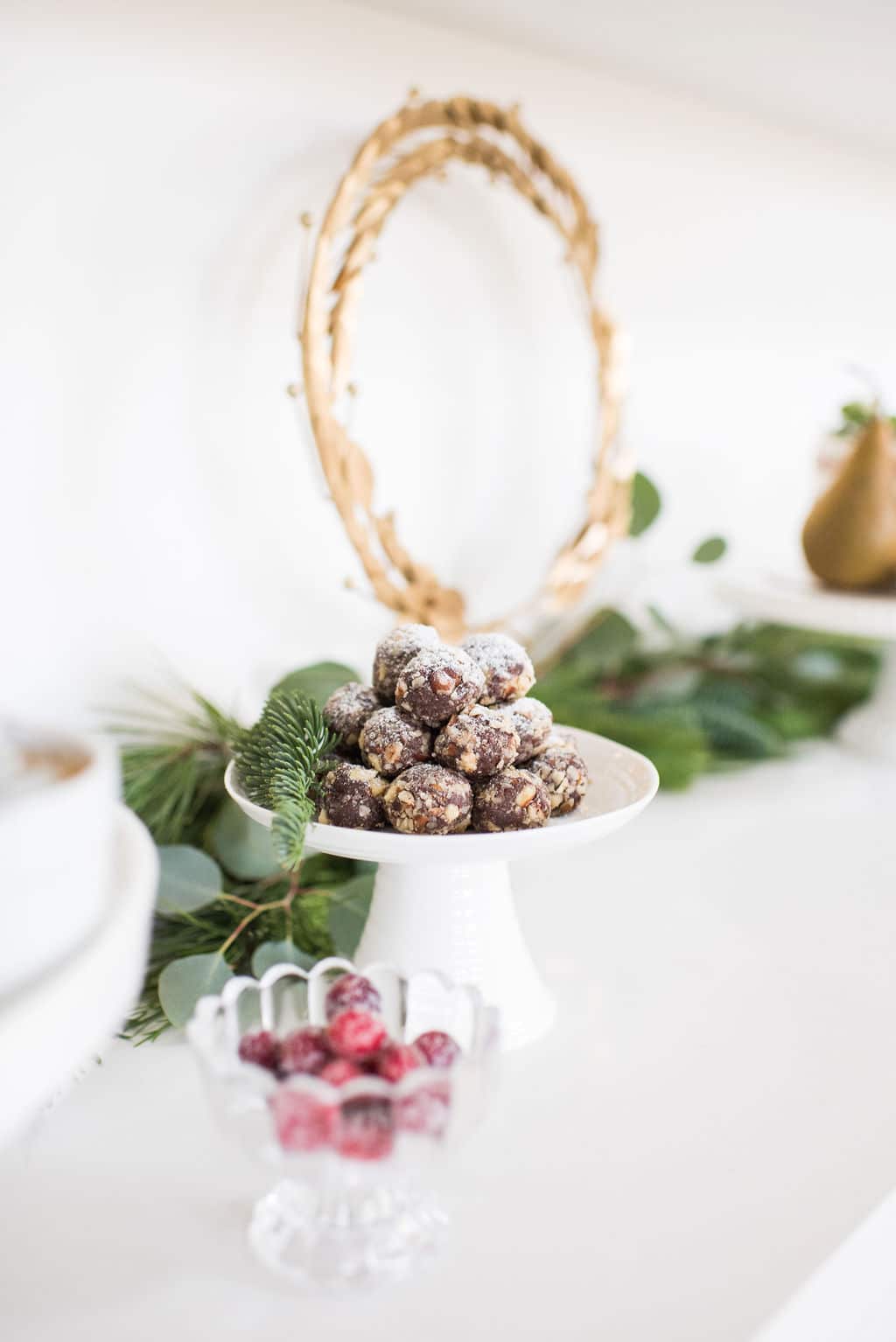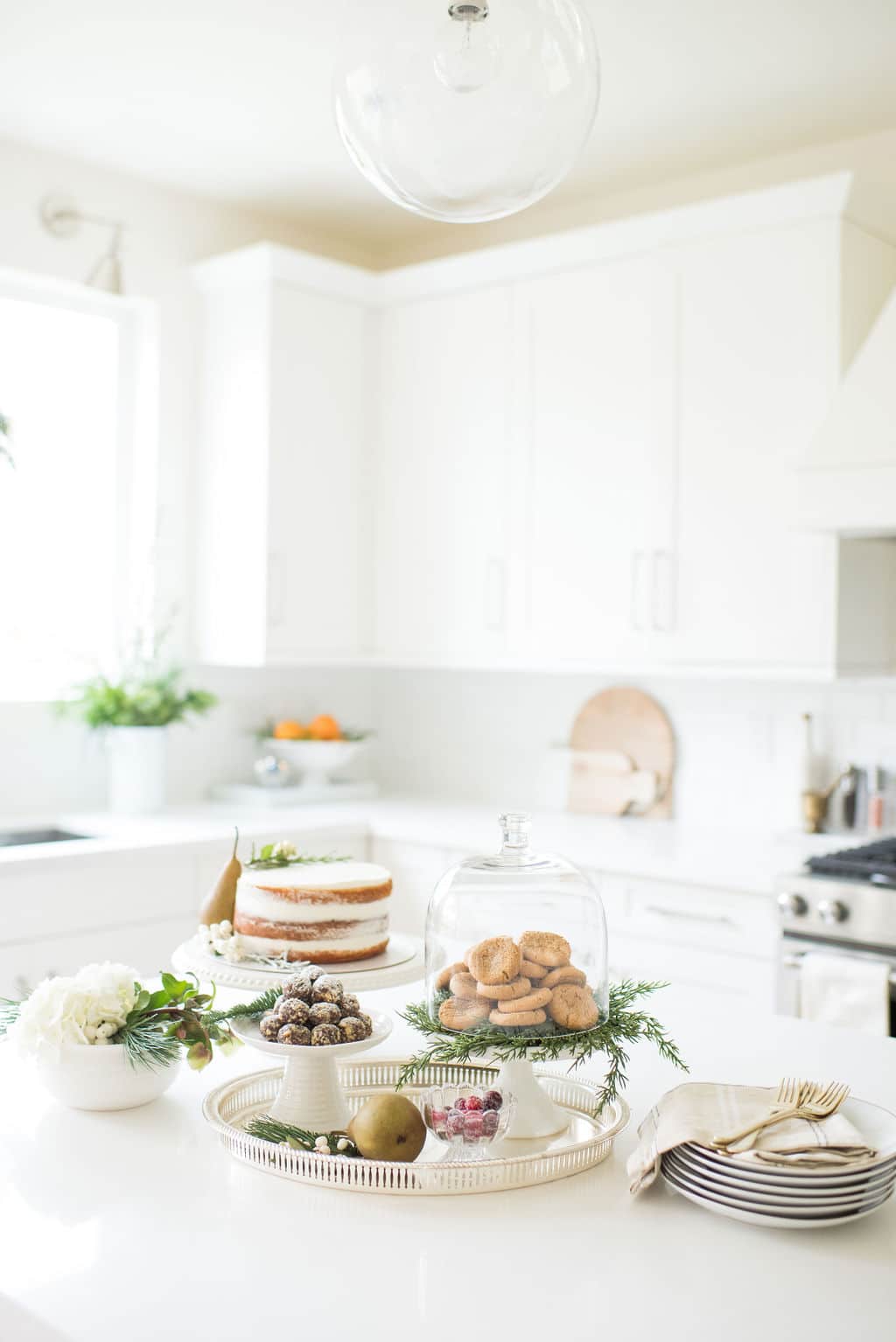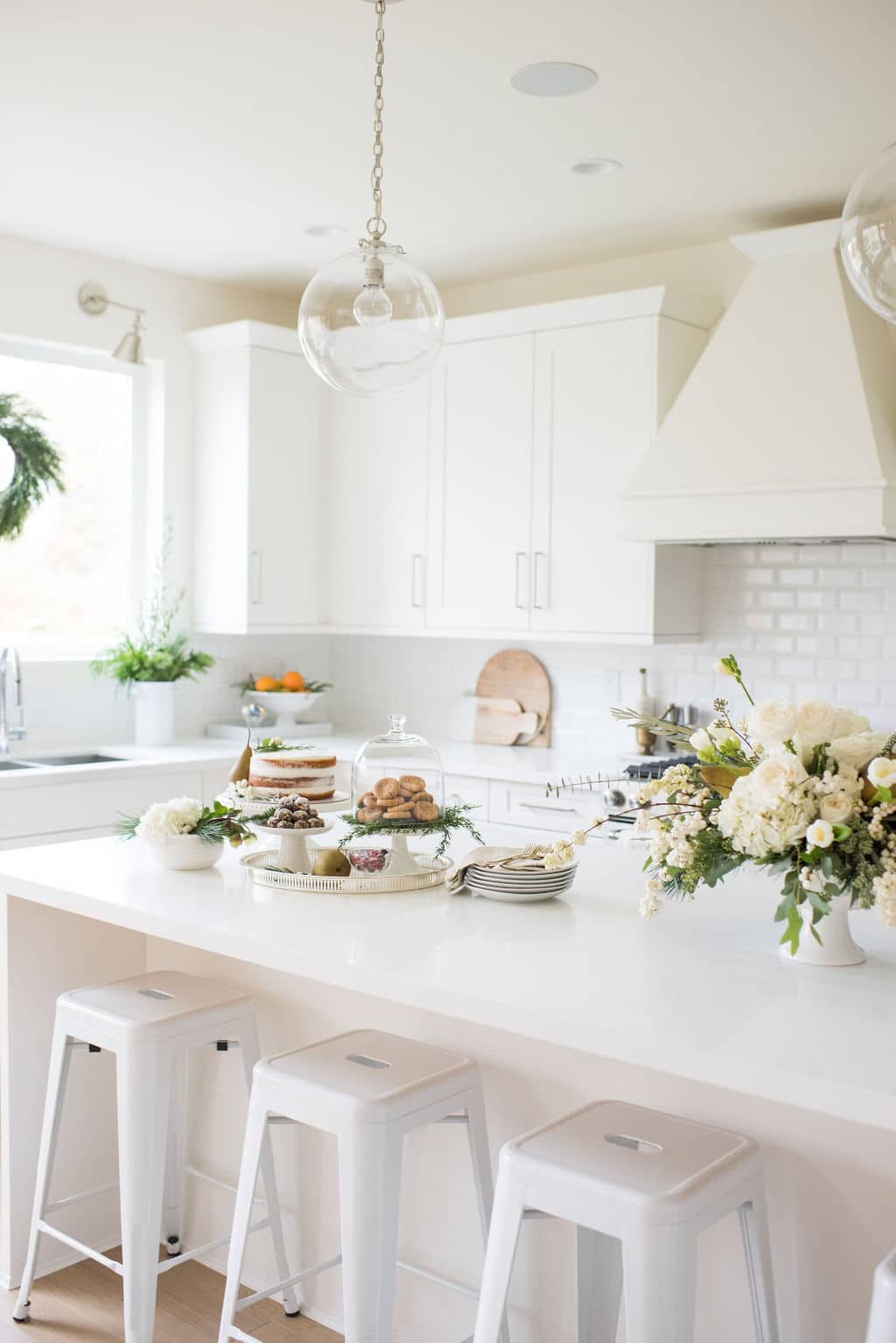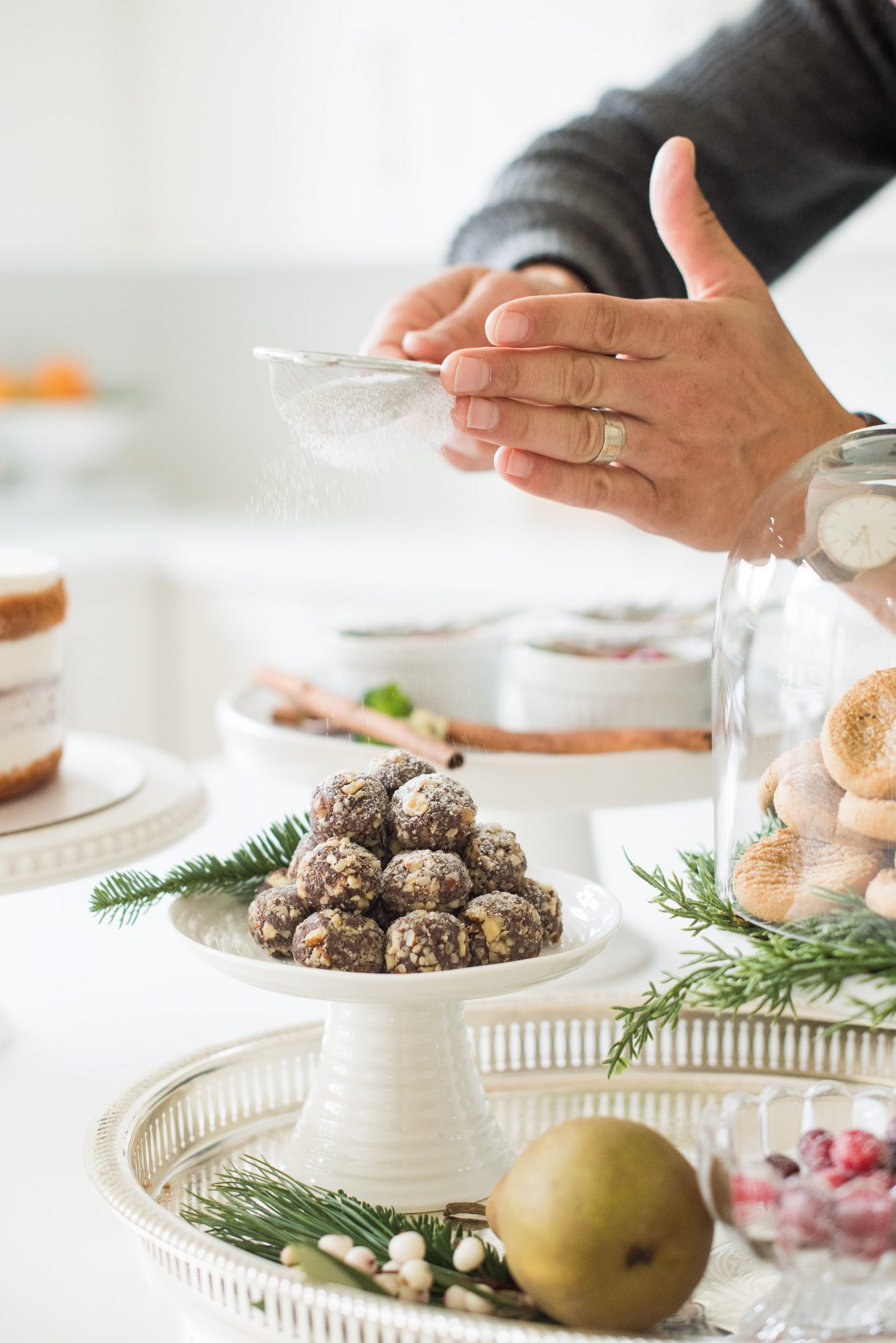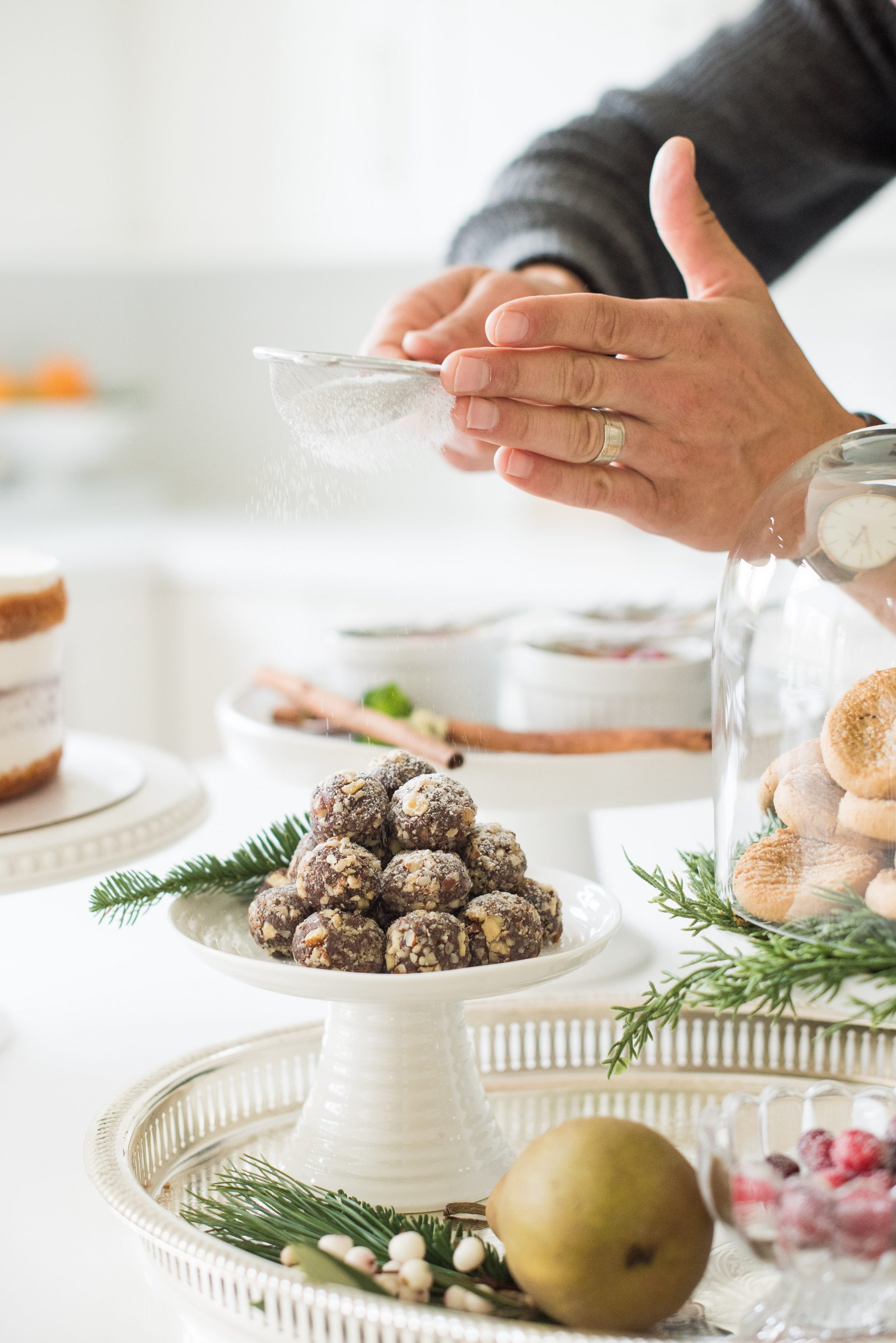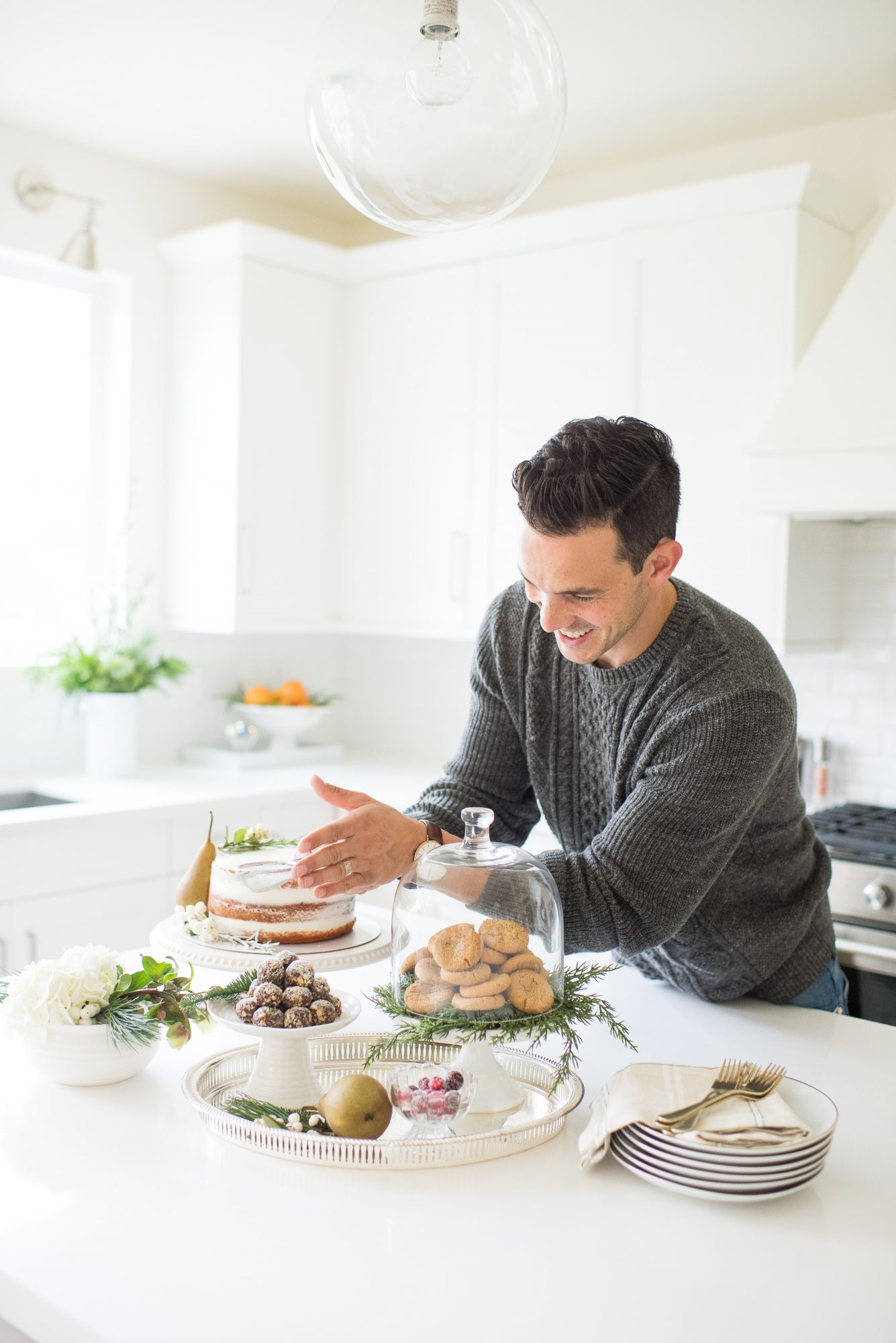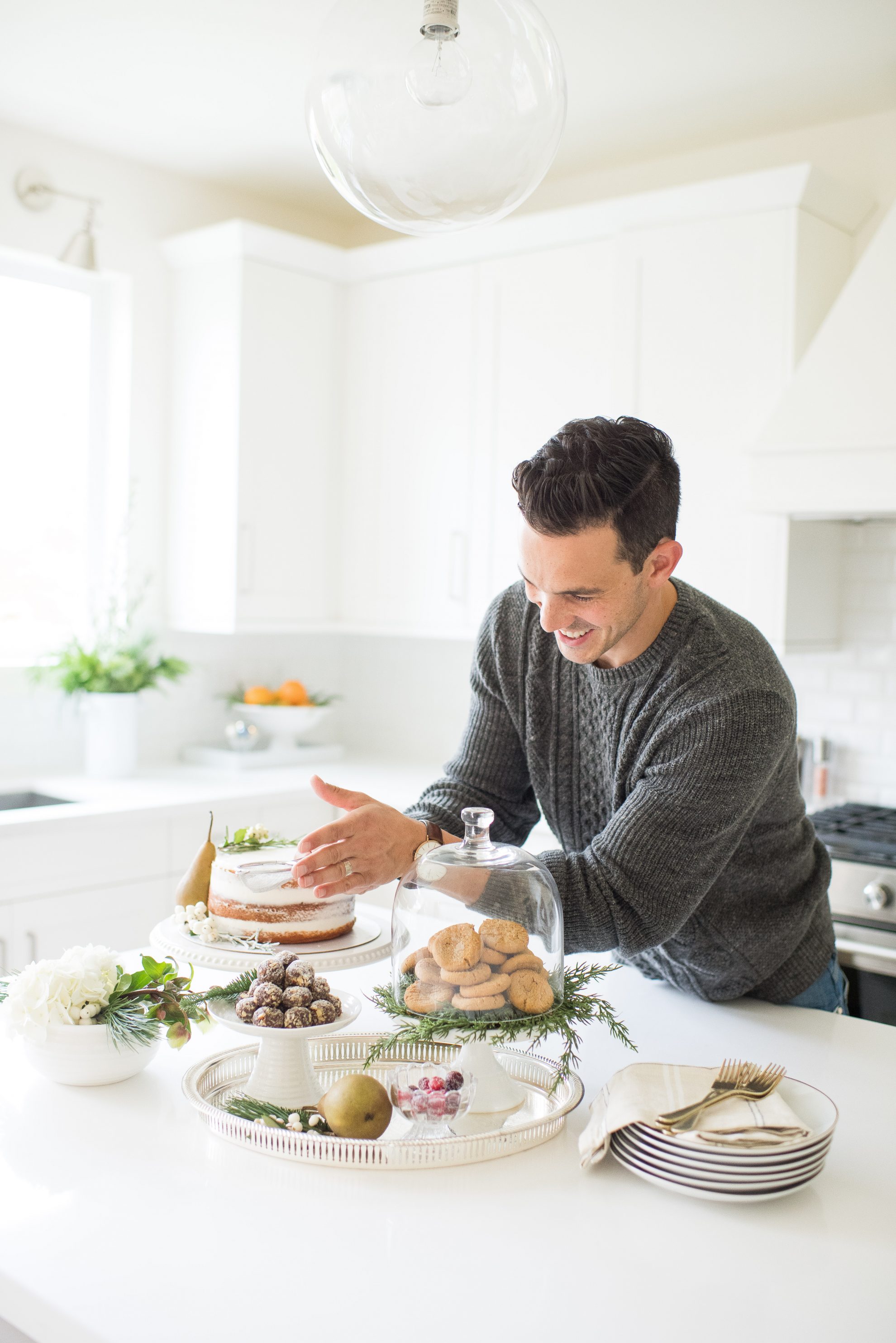 CLASSIC CHOCOLATE TRUFFLES
Yield – 12 tablespoon sized truffles 
INGREDIENTS :
1 cup 70% single origin chocolate 
½ cup heavy cream (whipping cream) 
1 tsp instant coffee powder 
½ tsp vanilla extract
⅛ tsp kosher salt
2-3 tbsp liqueur (optional – baileys, brandy, kahlua, whiskey, rum)
Toppings of choice – sifted dark cocoa powder, toasted coconut, freeze dried berries, crushed hazelnuts, pistachios)
DIRECTIONS:
Finely chop the chocolate to help it melt easier and incorporate into the cream

In a small pot, heat cream, coffee, vanilla & salt to a simmer – do not boil

Off the heat, add your liqueur to the cream mixture (if using)

Pour the hot cream mixture over the chocolate and let sit for 2 minutes

With a rubber spatula stir well and ensure that all the chocolate is melted

Transfer the mixture to a shallow baking dish and let it cool completely in the fridge

Meanwhile, set up your preferred toppings in bowls

When cooled completely, scoop tablespoon sized amounts of your chocolate mixture and using gloves, roll into balls

Tip the balls straight into your bowl of topping and shake the bowl around to coat lightly

Once all truffles are coated completely, place into a covered container into the fridge

Ensure that you bring them to room temp before eating