Cue the heart eyes & sugary sweet tooth, because this waffley pretty cake is making an entrance…
Whether you are looking to impress your sweetheart, making a breakfast treat for your kiddos, or wanting to 'wow' your ladies with the perfect centerpiece at the Galentine's party – you have come to the right place! Not only is this cake delectable, it is also SO easy to make. We created this sensational treat for Novus TV's Valentine special with lifestyle expert, Natalie Langston. We know for a fact our tried-and-true "Berry White" Valentine Waffle Cake Recipe is the key to everyone's heart. With creamy whipped filling & loaded berries layered and topped… this slice of heaven is guaranteed to leave those who've tasted drooling for more 😉
Check out our recipe below & get those aprons on!  
HAPPY VALENTINE'S DAY!
XO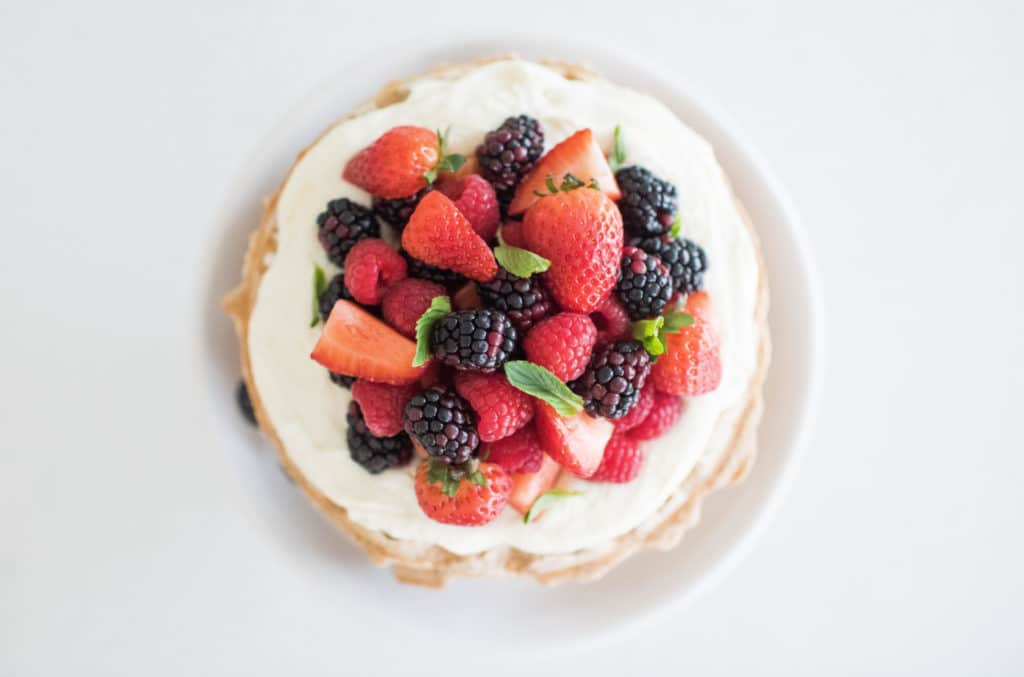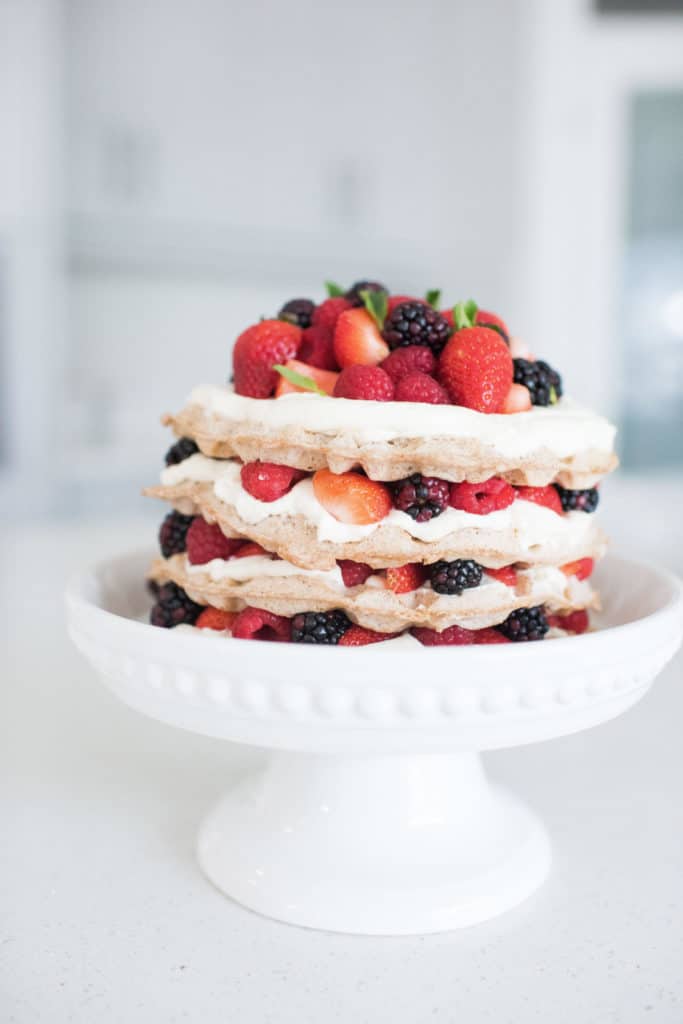 "Berry White" Valentine Waffle Cake Recipe
Waffles:
2 cups flour
3/4 cup sugar
3 1/2 teaspoons baking powder
2 eggs
1 1/2 cups milk
1 cup butter melted
1 teaspoon vanilla extract
Filling: 
 1 cup mascarpone cheese
2 1/2 cups whipping cream
1 teaspoon vanilla extract
1/4 cup icing sugar
1/4 cup Frangelico liquor
2 1/2 cups assorted berries, plus more for garnish
picked mint
Directions:
Place 2 cups of cold whipping cream into a mixer with a whisk attachment. On medium high, whisk until soft peaks are formed. Add icing sugar and vanilla extract and whisk until still peaks are formed. Remove whipped cream into a separate bowl.
Place mascarpone into the mixer with 1/2 cup remaining whipping cream and Frangelico Liquor. Whisk until smooth and light. Fold whipped mascarpone into whipped cream.
Heat a waffle iron coated with cooking spray.
Whisk waffle ingredients together until smooth. Lightly cover waffle iron with batter, allowing room for expansion, approximately 1 cup.
Cook waffles until golden brown (approximately 4 minutes).
Cool the waffles on a wire rack until room temperature.
Place one waffle on a cake plate and spread 1/4 of the mascarpone cream over the top of the waffle. Top with 1/4 of the berries.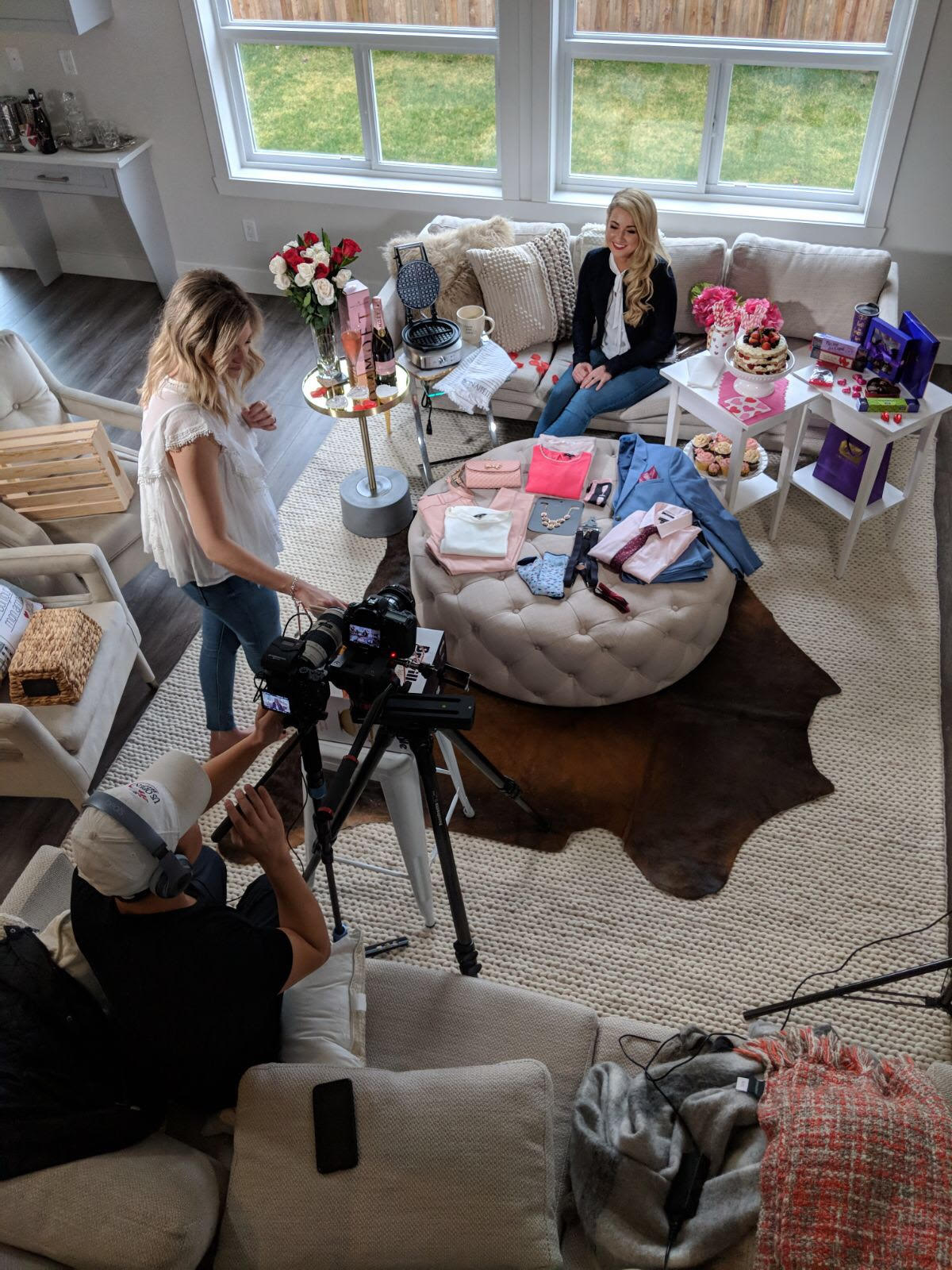 Check out our feature & more on Novus TV, here.
Photography: Brooklyn D Photography