This spring we had the privilege of sponsoring the Mama Boss Mingle hosted by VanCity Business Babes. It was hosted at one of our favourite venues, the SKY Hangar. Vancity Business Babes is one of Greater Vancouver's largest networks of young, professional women. They host monthly events and workshops for the purpose of education, connection, and inspiration. 
On the menu was two of our most popular mini tacos. We served adobo pulled pork mini taco with pineapple salsa and pickled red onion, and for the vegetarians we dished out our roasted cauliflower mini tacos with paneer, chickpeas, coriander and topped with avocado cream and pickled red cabbage. You can see more of our mini taco options here. 
We absolutely adore this organization and were thrilled when Danielle (Founder) contacted us to be involved. There is something so special about connecting with other passionate business owners and coming together to support, grow and learn from each other in such a fun and supportive environment.
Collaboration – not competition – is our core founding principle. We believe in creating mutually beneficial opportunities to help one another succeed. When women lift each other up, amazing things happen. Vancity Business Babes is there to foster community building, the sharing of ideas, and the strengthening of bridges between people and businesses.
-Danielle (Founder VanCity Business Babes)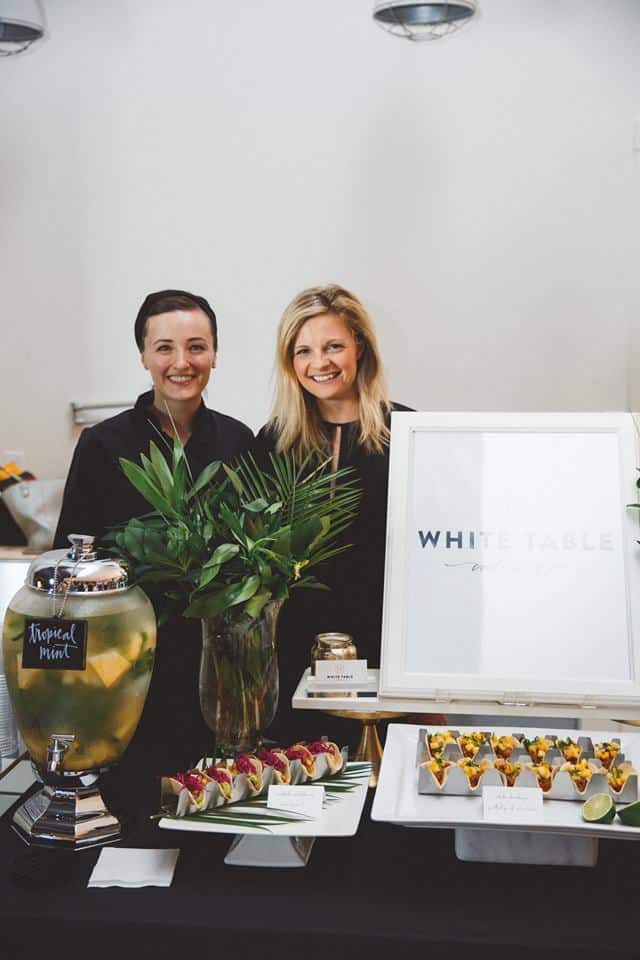 Carly (Creative Event Director) (right), & Jess (Sous Chef) (left)