Our latest feature in the 2018 Wedluxe Magazine brought a whole new [dark] side out of us…You may need to flip through and see for yourself 😉 The twist of classic old Hollywood with modern glam is contrasted by black & white elements that paired with the moody feels of this shoot. This feature allowed us to create dishes with dark & rich tones and play with different ingredients and flavours. Black soba noodles with wine steamed mussels, seared black cod with enoki mushroom and daikon, and a powdered Spanish wedding cookie arranged with black licorice, vanilla bean, chocolate & dragon fruit were just a few that are pictured. We are so honoured to be a part of this shoot in the Glitterati Style File in the latest issue of Wedluxe, and to work with the most talented creative team out there. Pick up your copy in stands now, to see the full feature!
See more on the Wedluxe blog, here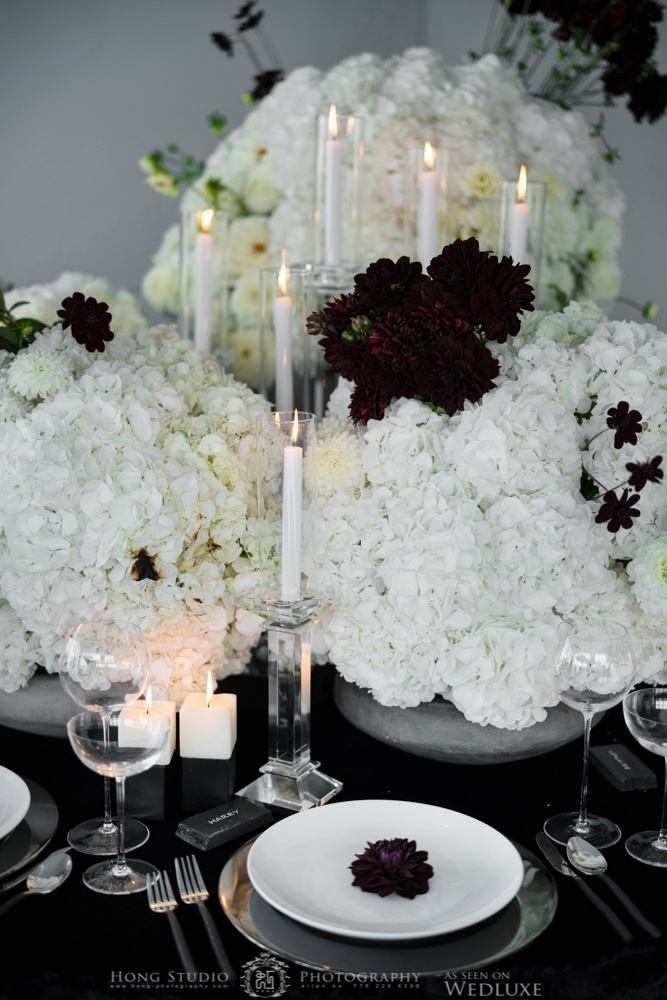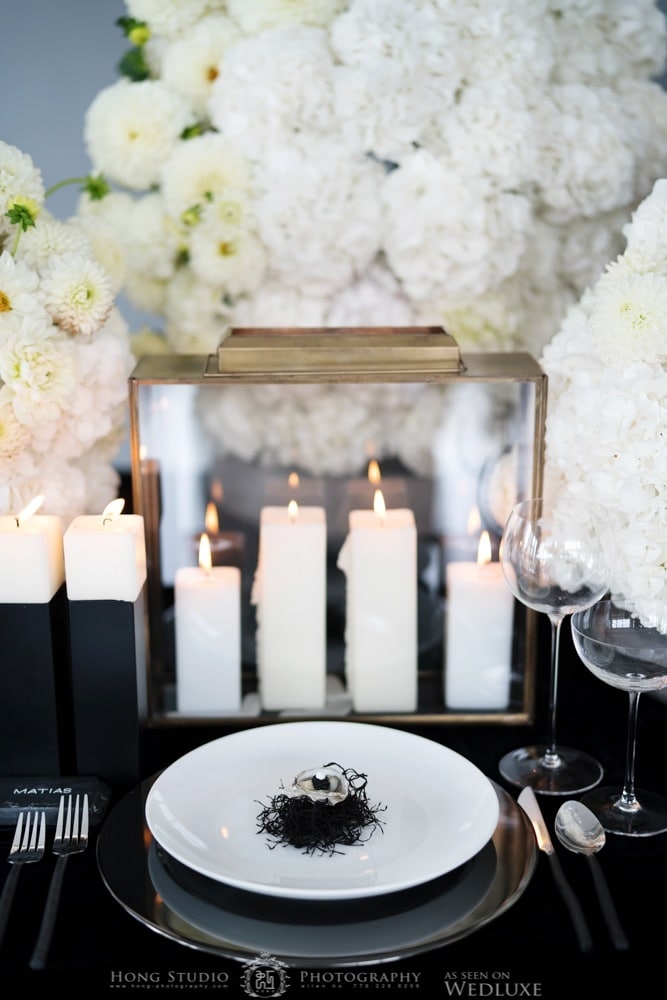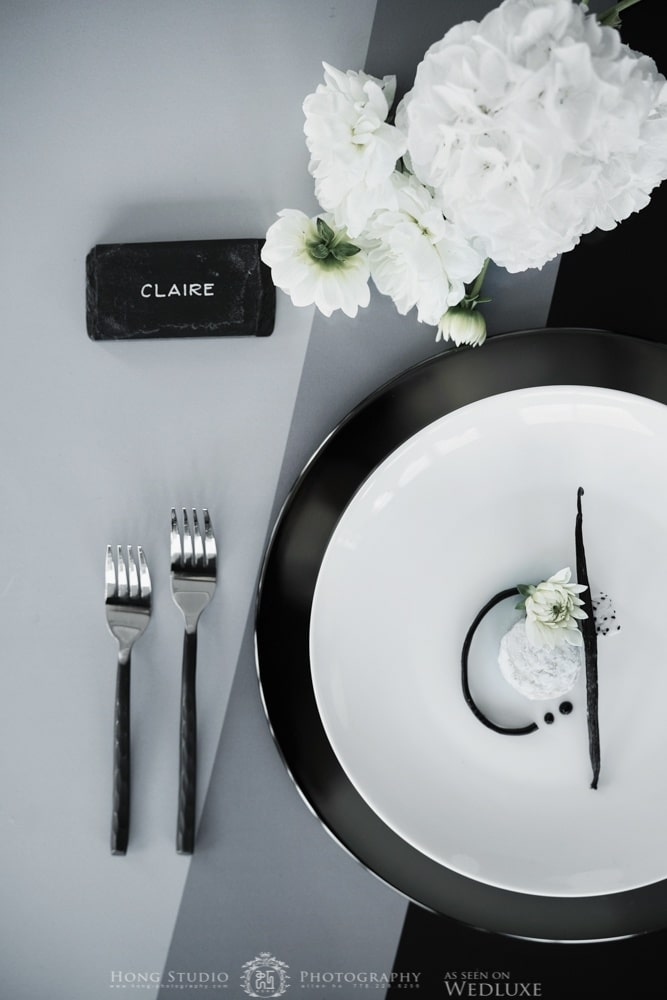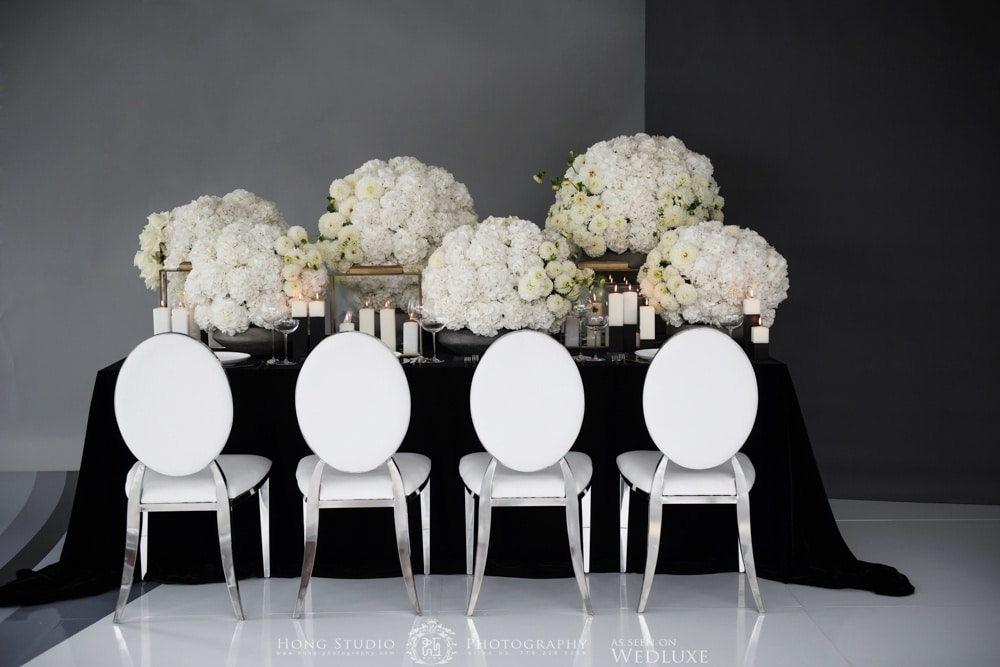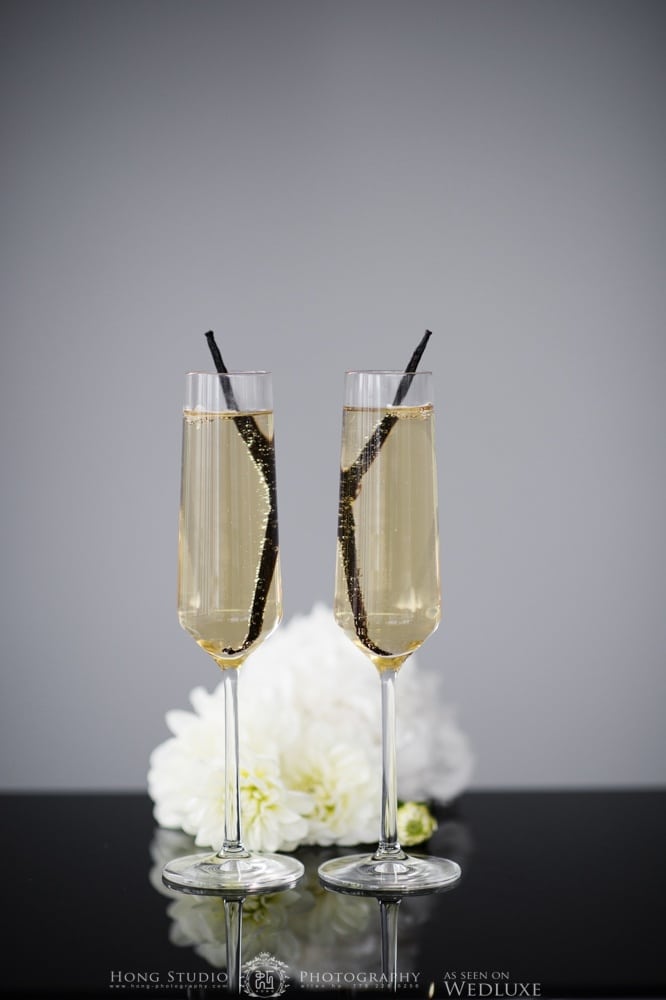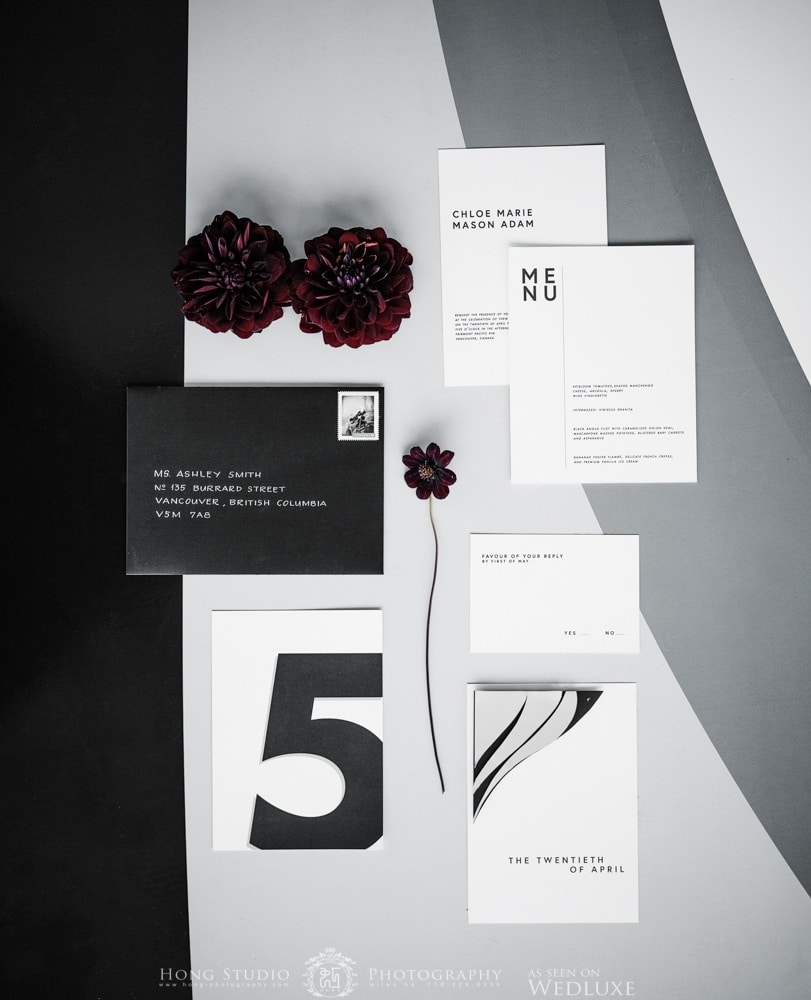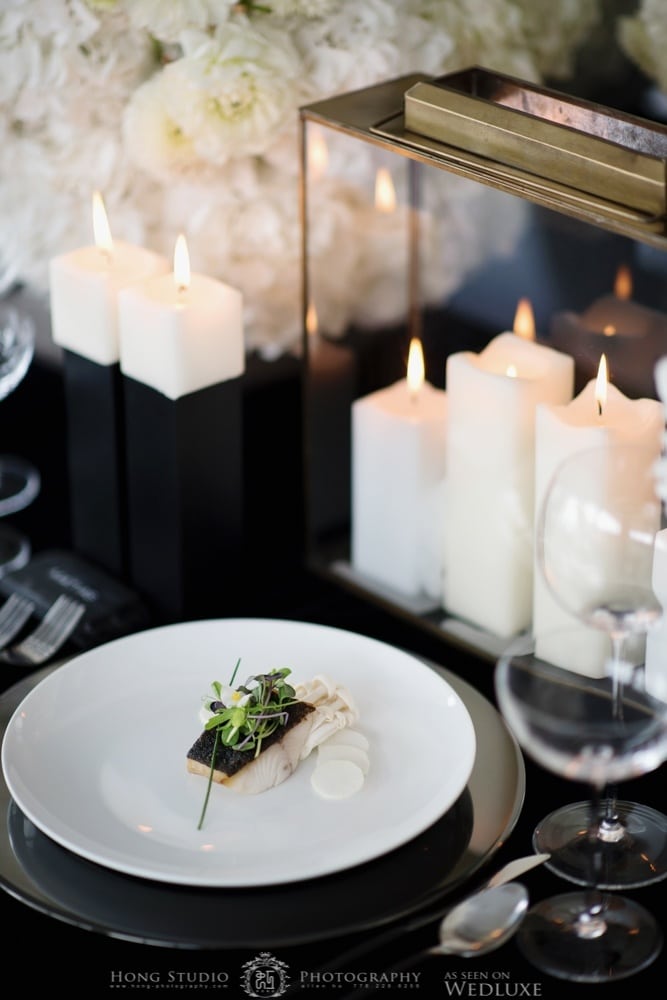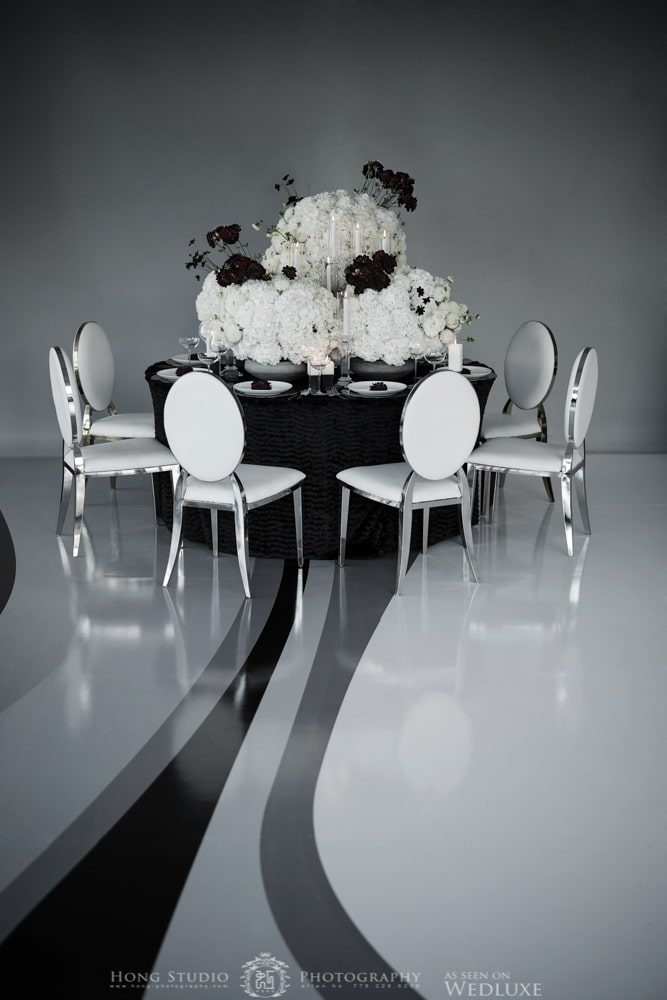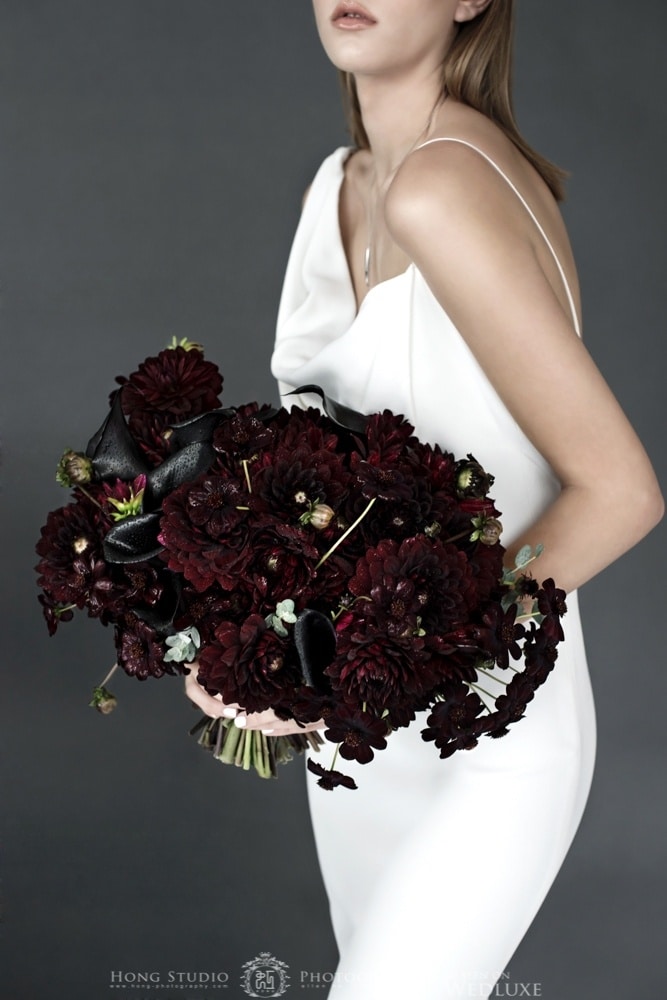 Check out the Complete Grace [ Grace Kelly Fashion Editorial ] video here.
THE CREATIVE TEAM:
Producer, Creative Director, Stylist, Planner and Floral & Décor Design
Photography and Cinematography
Hong Photography and Cinema Inc.
Catering
Décor & Rentals
Floor Production
Cake and Dessert Design
Hair and Makeup
Gowns
Rosa Clara from Blush Bridal
Vera Wang from Blush Bridal
Jewellery
Stationary Design
Venue