New year, new me! Or so they say…:)
Resolutions are a wonderful thing, and our White Table team has come to one resounding goal we all feel we want to aspire towards this year. A focus on healthy eating, and healthy habits. Try and hold us to that, will ya? 😉 As we busy ourselves for another year of prepping, planning, and gearing up for the celebrations to come, we also want to be able to share some of these exciting new recipes with you as well! And to start off our healthy eating goal well, we thought we'd share our first recipe of the year with something lean & green. Our Zucchini Pasta is a healthy alternative to your regular pasta dish. It's fresh and deliciously seasoned and dressed that you won't realize it's not actually carbs, we promise!
Try this recipe for yourself and make this your family's new "Spaghetti Saturday"!
(Psssst… dinner guests will love this too!)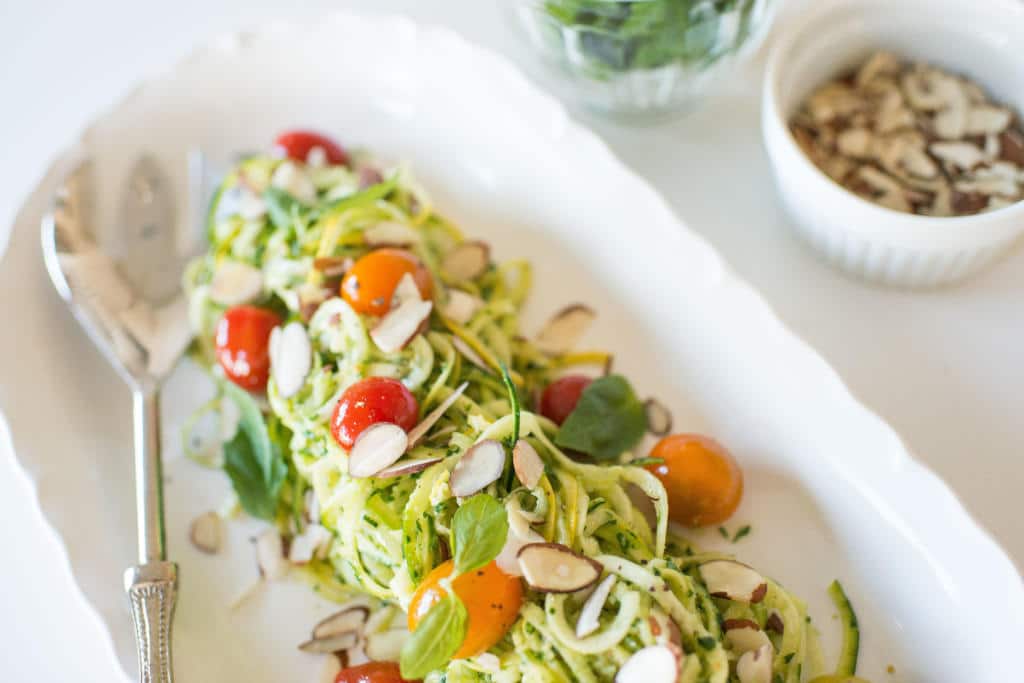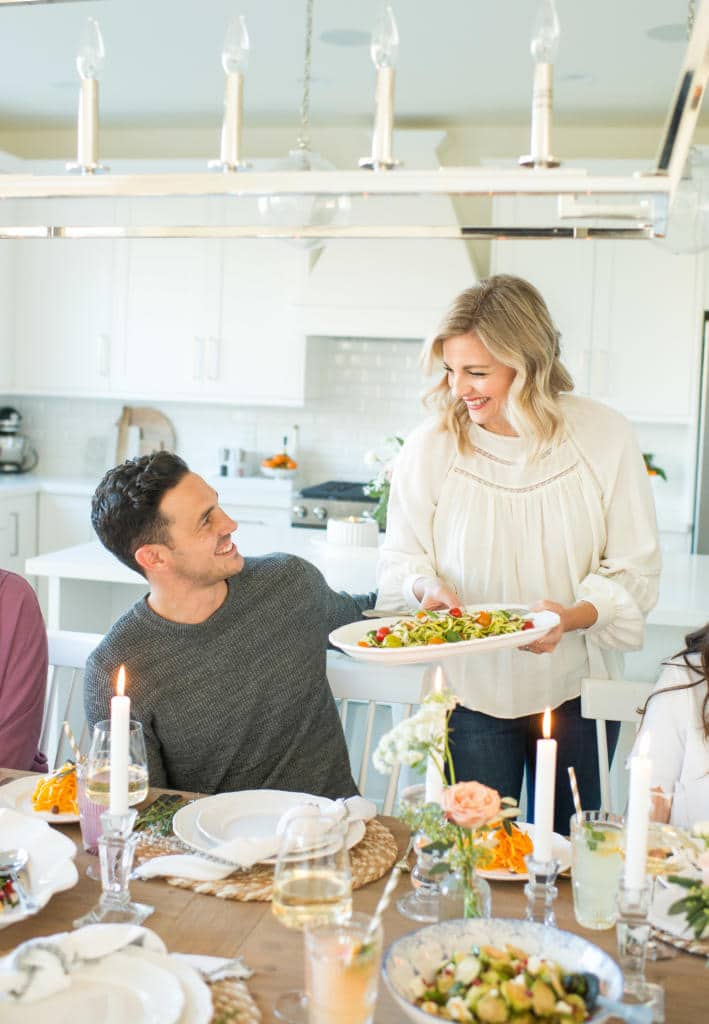 Zucchini Pasta
[Serves 4-6]
Ingredients:
3 Green Medium Zucchinis
1 bunch Italian Parsley
1 bunch Basil
2 cloves Garlic
1 cup Sliced Almonds
1/2 cup Olive Oil
2 oz White Wine
Salt and Pepper
Cherry Tomatoes
Directions:
Boil water seasoned with salt. Spiralize zucchini and set aside.
Place tomatoes into a hot pan with a tablespoon of olive oil. Saute with salt and freshly cracked pepper until the skins just split.
Setting aside a generous pinch of almonds and basil leaves for garnish, place remaining ingredients into a blender or mortar and pestle and blend until smooth. Season to taste with salt and pepper.
Dunk zucchini pasta into boiling water for 5 seconds and strain immediately. Toss with pesto and garnish with tomatoes, basil and sliced almonds.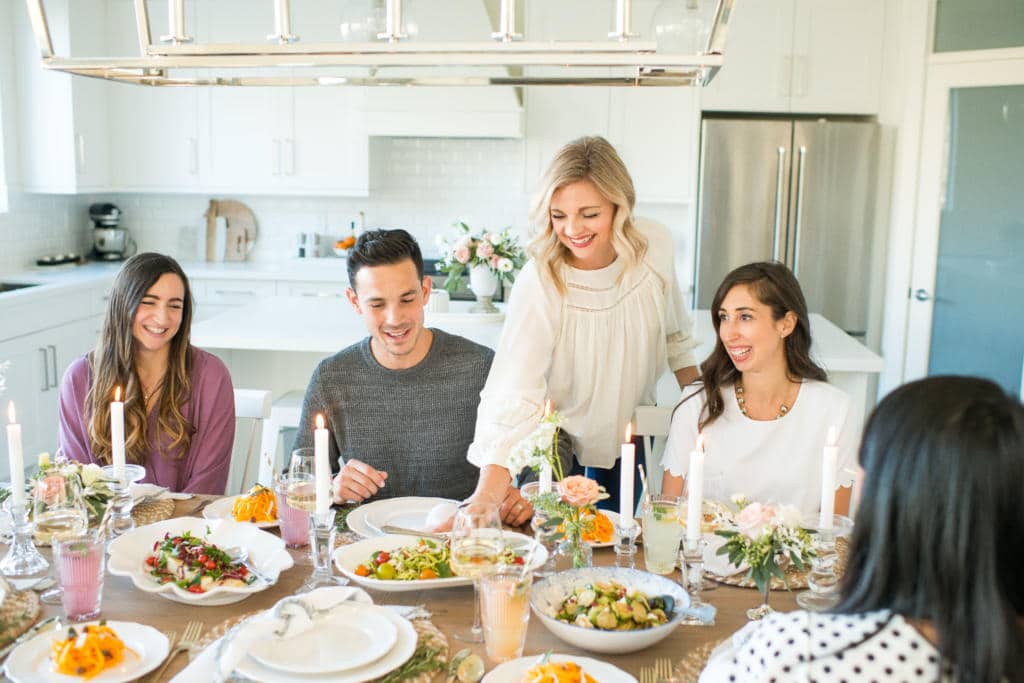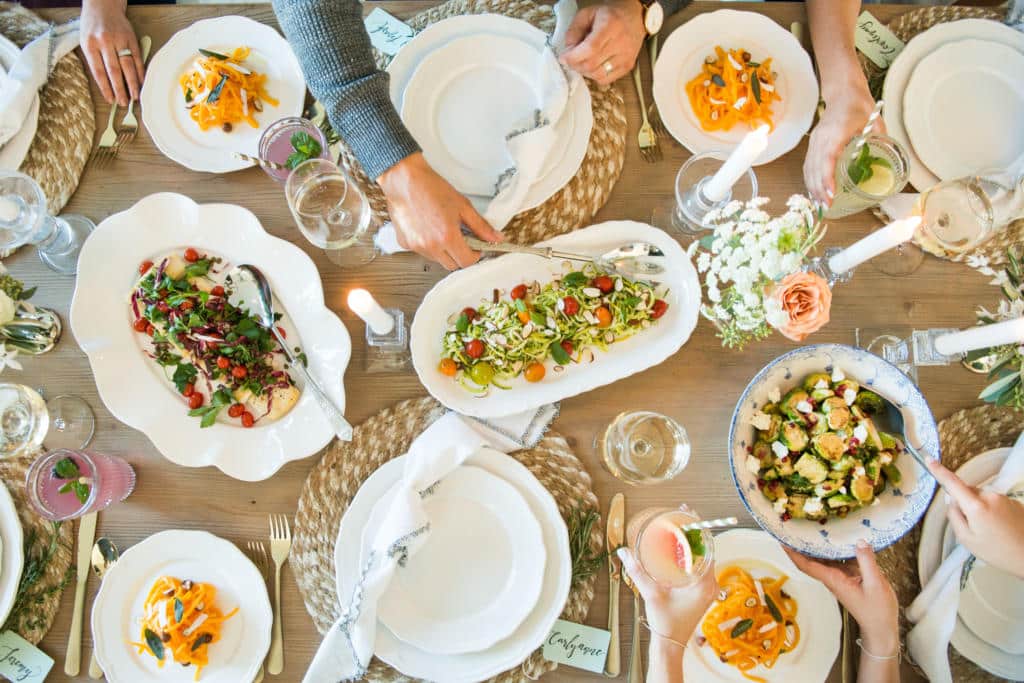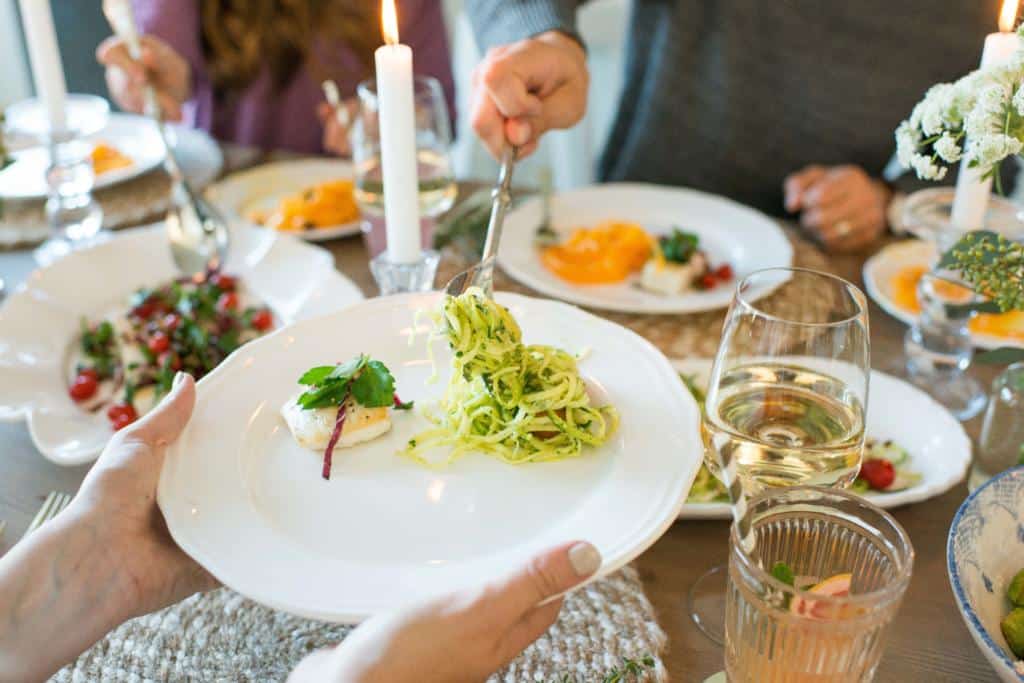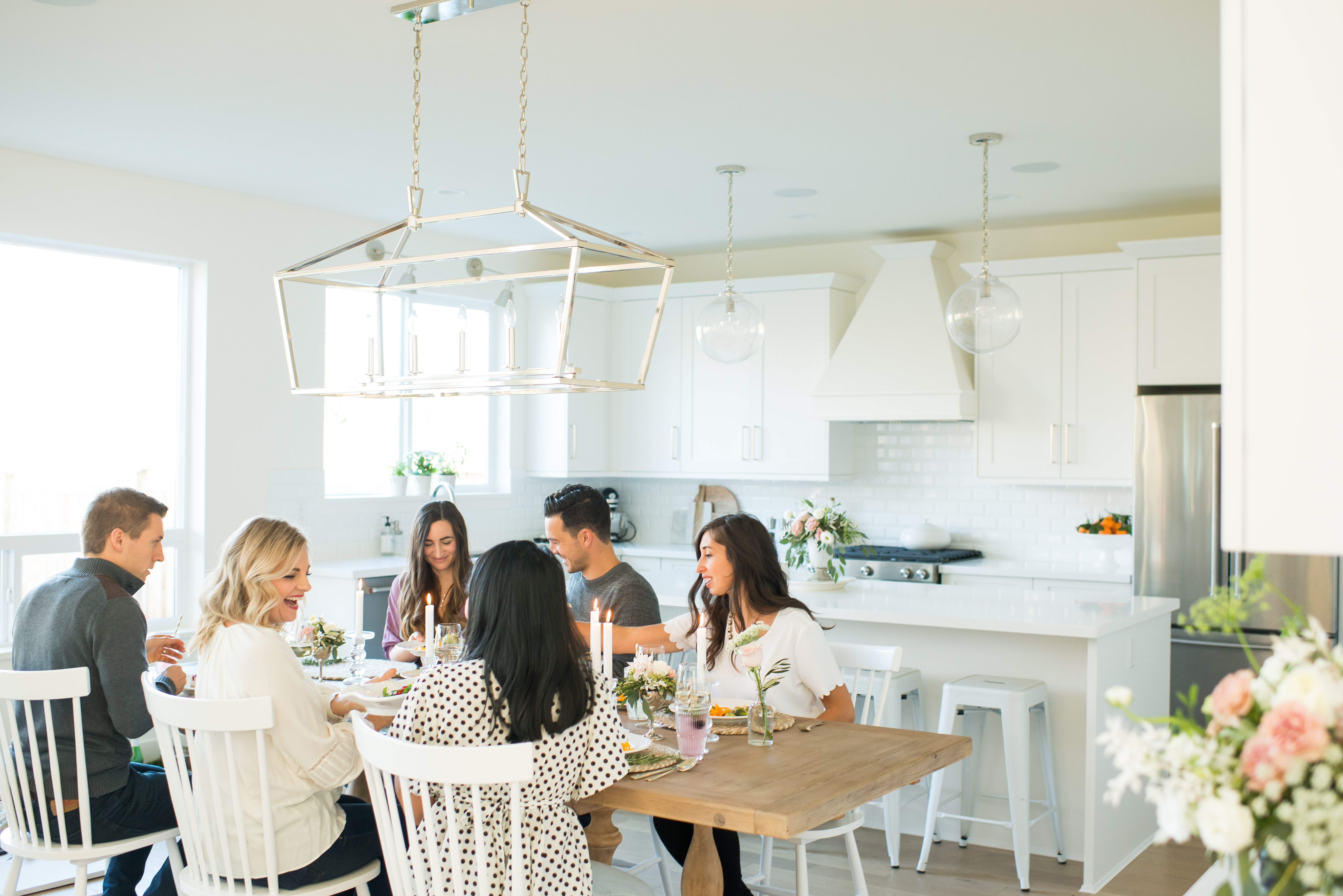 ————-
Check out this recipe & our feature in I Like Her Style Vancouver's 2nd Anniversary Issue – Winter 2019 Celebrate & Create, on stands now!
The Creative Team
Recipes, Food Preparation & Styling
Photography
Florals
Creative Director