This hot weather has made us soooo thirsty for a glass (or two!) of something ice cold. Summertime is everyone's favorite time for sipping and we created a hit that we have absolutely fallen in LOVE with — and we think you will too! It's bubbly, refreshing, fruity, and with splashes of some extra 😉 This recipe will bring the party to your patio this summer… and patio season is even better when it's on yours, right?! 
Don't forget to hydrate with H2O in between!
Happy sippin'!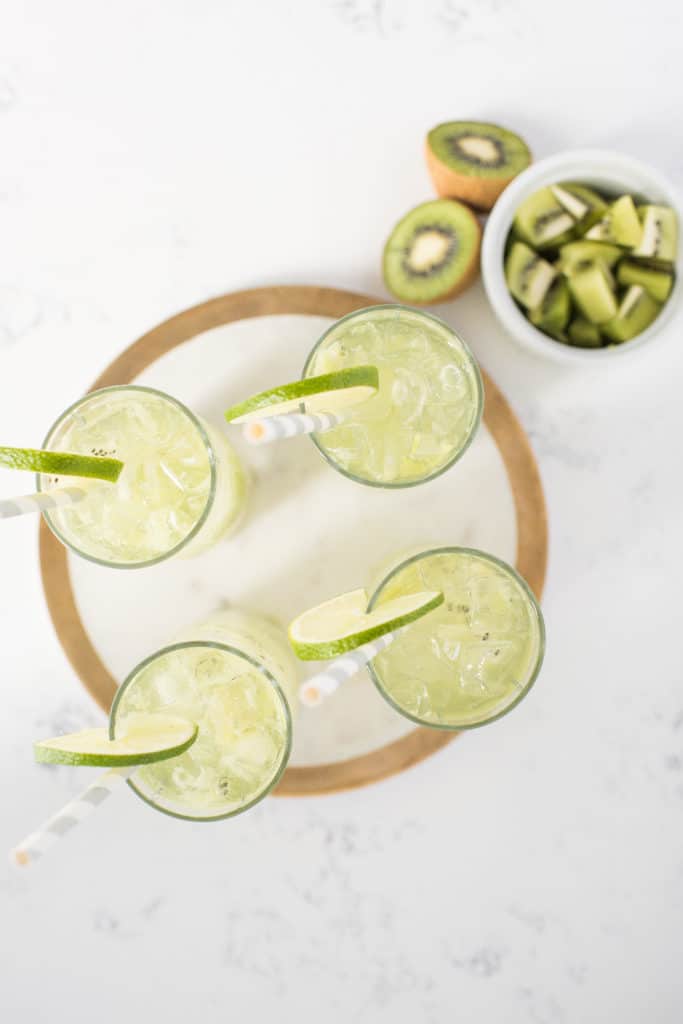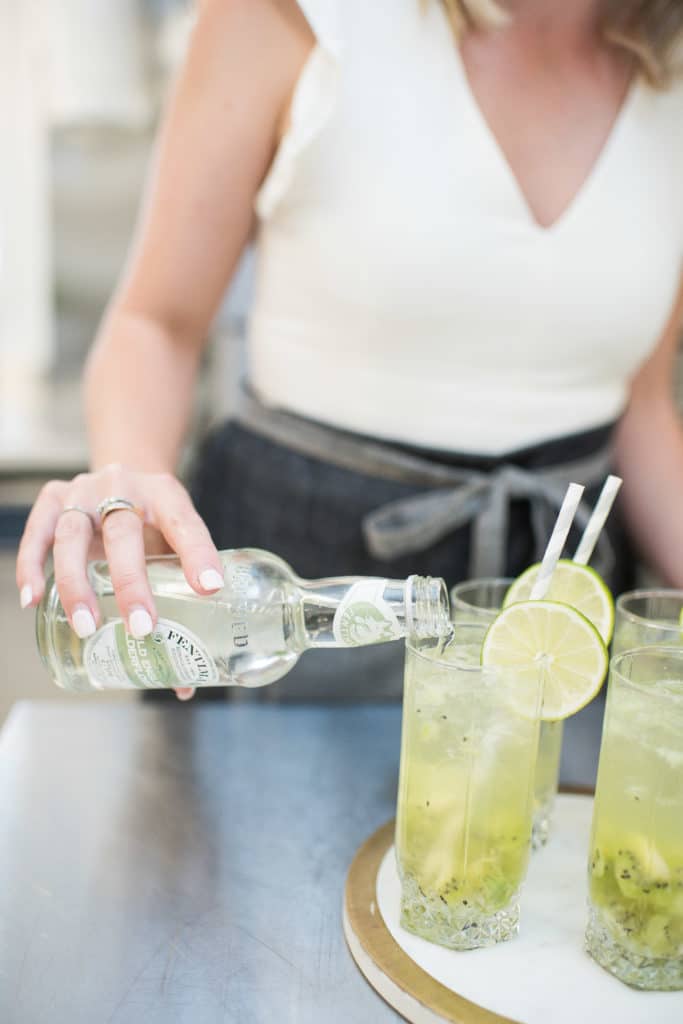 Muddled Kiwi Spritzer
[Serves 4]
2 cups Soda Water (White Table tip: use elderflower soda)
2 cups White Wine
4 Kiwis
8 oz. St. Germaine
1 Sliced Lime
Ice
Directions:
Peel and cut kiwis.
Muddle one kiwi in each glass along with ice and 2 oz. of St. Germaine.
Mix in 1/2 cup of soda water and 1/2 cup of white wine.
Stir and garnish with sliced lime.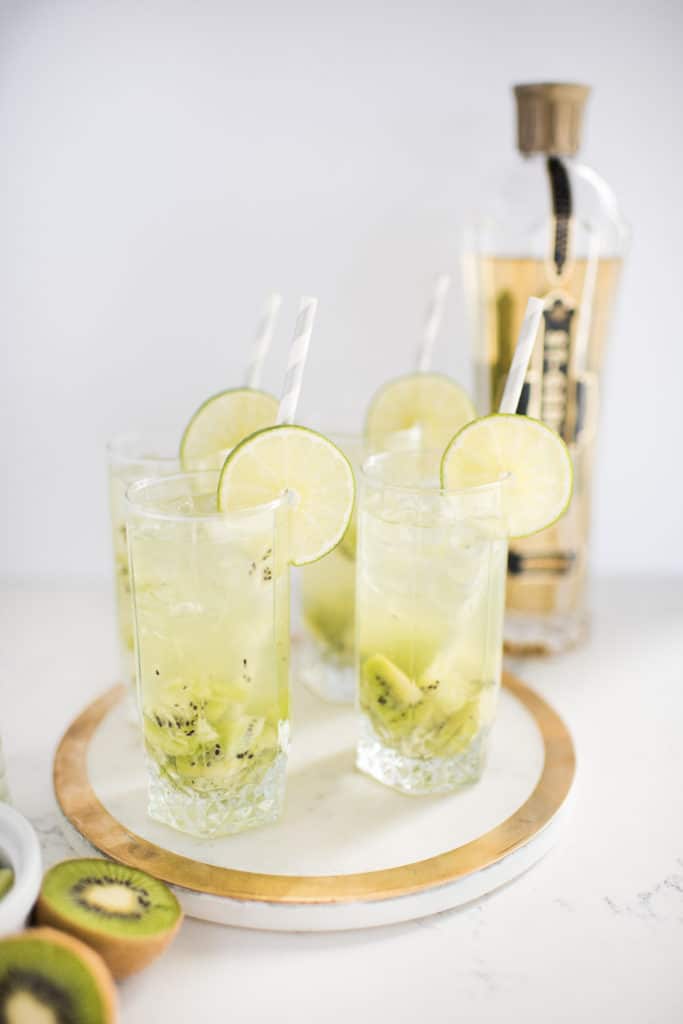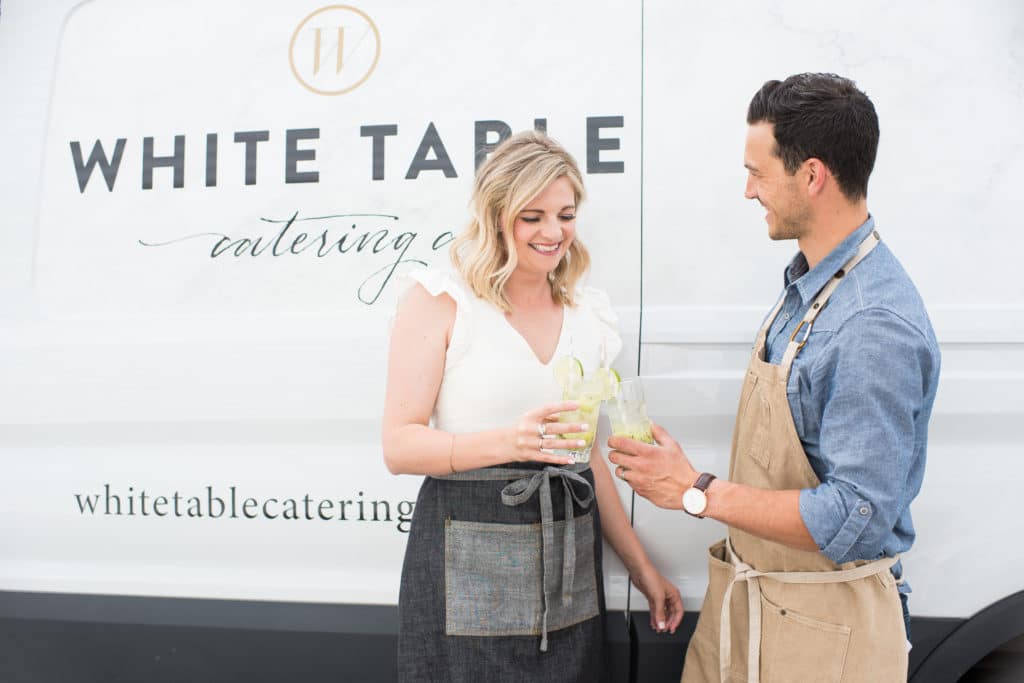 ————-
Check out this recipe & our feature in the latest summer issue of I Like Her Style Vancouver, on stands now!
The Creative Team
Recipes, Food Preparation & Styling
Photography
Creative Director