Love is in the air, and with the snow outside there's nothing better than snuggling close.
Valentine's Day Eve is upon us and we love the excitement surrounding it. In White Table fashion, our idea of a romantic date is over a delectable meal… and we ALWAYS save room for dessert! Let us introduce you to our Macadamia Nut Chocolate Ganache. It is absolutely divine, and somehow even tastes better when shared. There's something sweet and romantic about sharing a dessert, don't you think? If you're looking to impress in the kitchen, this rich and chocolatey goodness will give you major bonus points. It's simply pretty, easy to gobble up (because, well, it's chocolate), and your sweetheart will know it was made with love. This torte is also perfect for any other occasion too, so make sure you bookmark this recipe for future use. Trust us, you will come back to it!
Scroll for the full recipe below!


Macadamia Nut Chocolate Ganache
[Serves 6-8]
Tart:
6 oz Chocolate Wafers
5 tbsp Butter
2 tbsp Sugar
Ganache:
1 cup chopped Dark Callebaut Chocolate
1 cup chopped Milk Callebaut Chocolate
1 cup Heavy Cream
Garnish:
1 oz Macadamia Nuts
1/2 cup Whipping Cream
2 tbsp Icing Sugar
1 tsp Vanilla
3 Rosemary Leaves
2 tbsp Superfine Sugar
1 Piping Bag and Star Tip
Directions:
Preheat oven to 350 degrees fahrenheit.
Blend chocolate wafers in a food processor into fine crumbs. Stir crumbs, melted butter, and sugar in a bowl. Place into non-stick tart pan and bake for 6 minutes. Remove from oven and allow to cool for 30 minutes.
Place heavy cream into a heavy bottom sauce pan and heat. Transfer hot cream into a bowl with all of the Callebaut chocolate. Let the chocolate sit in the hot cream for 3 minutes before stirring into a smooth consistency. Place or pipe into the tart shell and cool in the fridge overnight.
In a bowl, add 1/2 cup of whipping cream, icing sugar and vanilla, and whip with a handheld blender until stiff. Use a piping bag to pipe onto the chocolate tart. Dip rosemary into the superfine sugar. Garnish the tart with rosemary and macadamia nuts.
Serve and enjoy!
White Table Tip: If you're in a pinch, you can make superfine sugar from regular granulated sugar in a blender.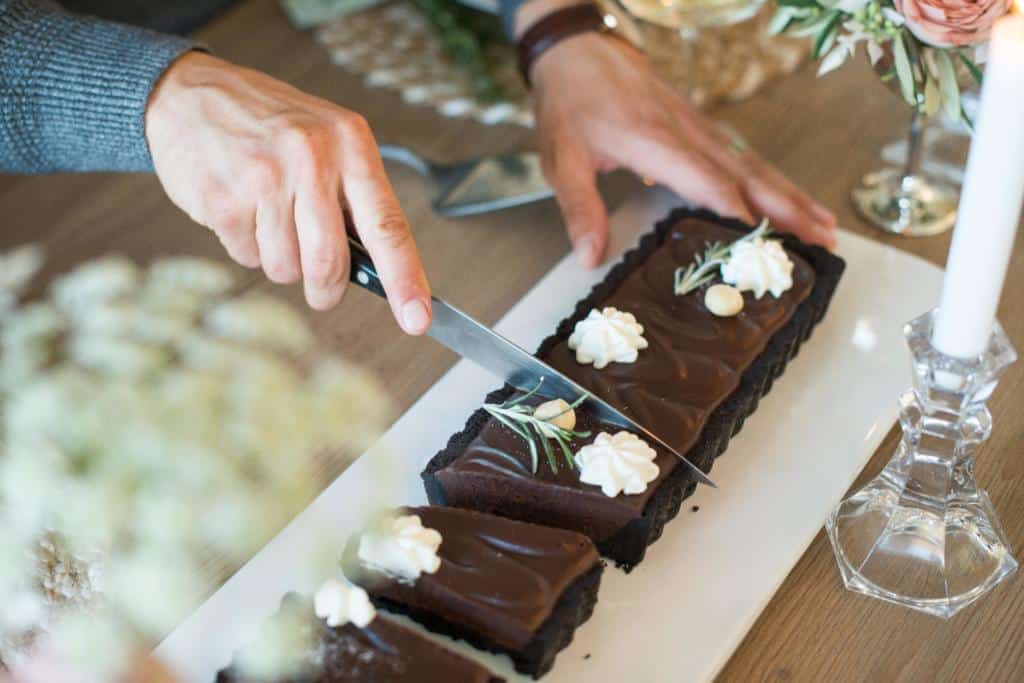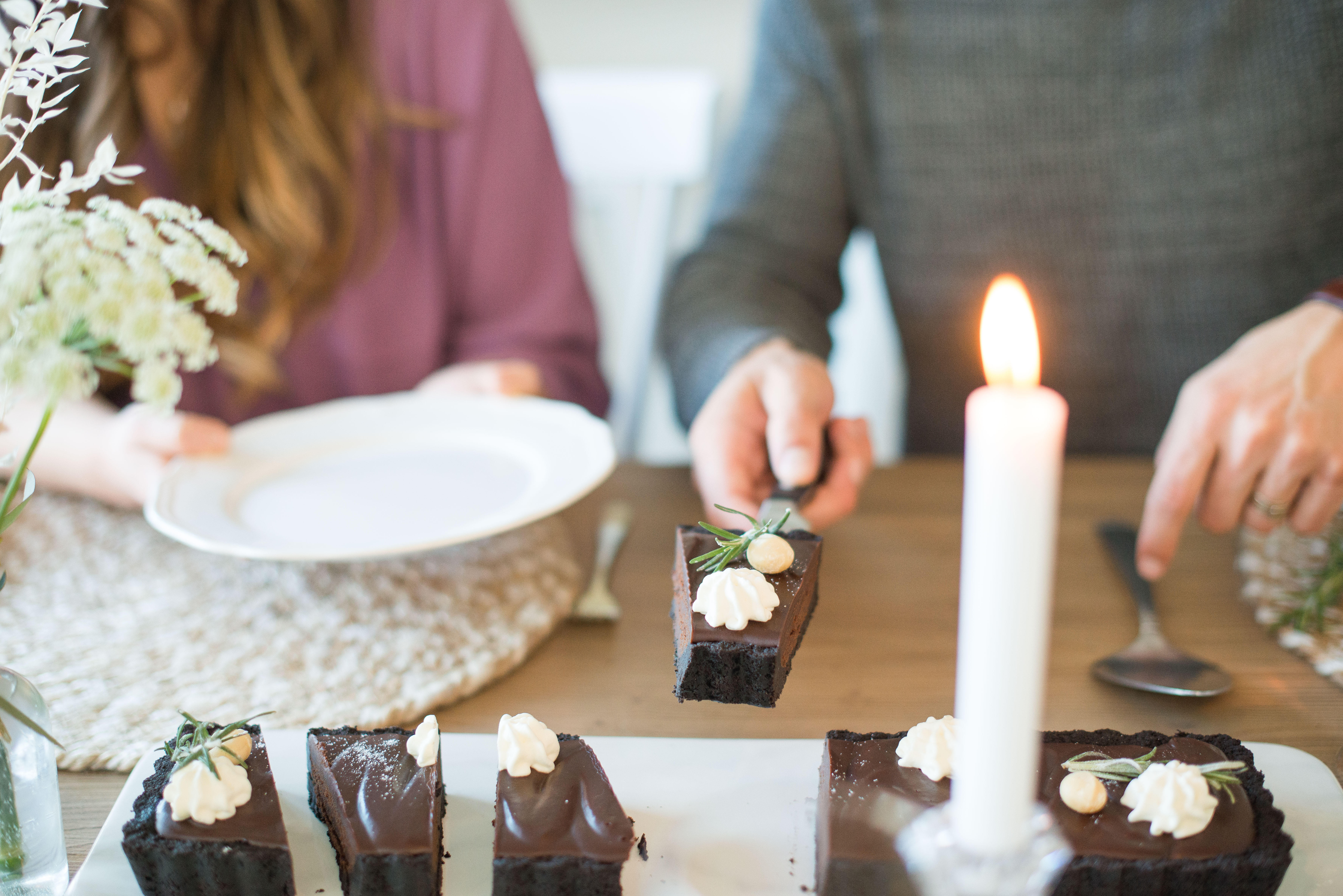 Check out this recipe & our feature in I Like Her Style Vancouver's 2nd Anniversary Issue – Winter 2019 Celebrate & Create, on stands now!
The Creative Team
Recipes, Food Preparation & Styling
Photography
Florals
Creative Director